Trends may change with the seasons but a wise woman knows that classic cuts are always the best investment. Dabbling in the odd silhouette and bold design once in a while is fun but nothing makes us feel beautiful in our own skin like proven and tested pieces.
Designers toyed with a number of timeless styles for Fashion Watch 2011 but five silhouettes in particular were prevalent across the 20 participants. We're certain you won't hesitate to jump on this fashion bandwagon!
Read on to see 5 timeless styles from Fashion Watch 2011!
Click on the photo gallery to see all the runway looks!
THE SHIFT DRESS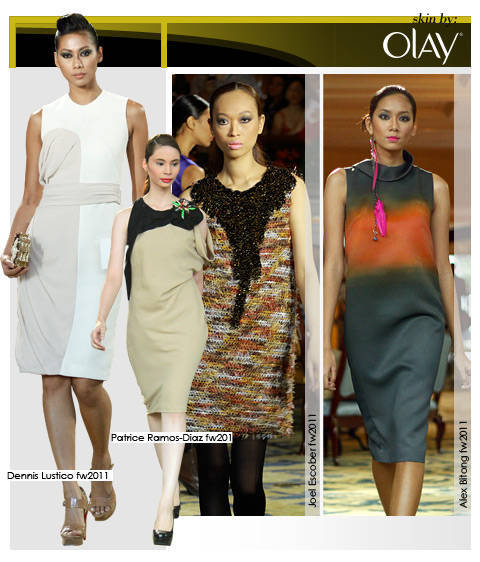 WHAT: The design, which can be traced back to Coco Chanel in the '20s, is flattering on any woman. It's a short, sleeveless dress that is simply cut with enough room for a woman to move about freely and comfortably.
HOW: Designers updated the classic by playing with necklines and fabrics. Len Nepomuceno's textured material and Joel Escober's embellishment gave the shapeless silhouette a new dimension. Draped necklines and slightly dipped backs on pieces by Alex Bitong, Patrice Ramos Diaz, and Oj Hofer lent a modern yet still regal elegance.
TIP: A shift can stay with you for years and it's always great to look as fresh as the day you bought it whenever you put it on. A great skin care product like the Olay Total Effects moisturizer can help you fight 7 signs of skin-aging minus the hassle of having to use too many products. The simplicity of the dress is a blank canvas so style your hair and accessories to go with the times to keep things up-to-date.
Jump to the next page to read about The White Shirt!