(Photo by Majoy Siason)
To entice millennials, just add daylight. What started with the likes of Coachella, Lollapalooza, and numerous iconic indie music festivals around the globe now comes to the Philippines in the form of the annual Wanderland. Herewith, a millennial's account:
Stepping into an open field on an unbearably hot Saturday may not seem like the best thing to do, but when you're greeted by concertgoers in eye-catching outfits, chill tunes, and a backyard full of teepees, it doesn't seem so bad.
At Karpos Multimedia's Wanderland at the Globe Circuit Grounds this summer, I stepped into a rustic camp site, made "Instagram-worthy." From the teepees to the faux campfires, twig painting, s'mores, and the staff dressed in their girl scout best, no element was missed out on. The lineup itself - international artists RAC and Kid Cudi, our very own Hale, Austin, The Strange Creatures, Sinyma and Kate Torralba, etc - was enough to make you dance in your worn out sneakers.
ADVERTISEMENT - CONTINUE READING BELOW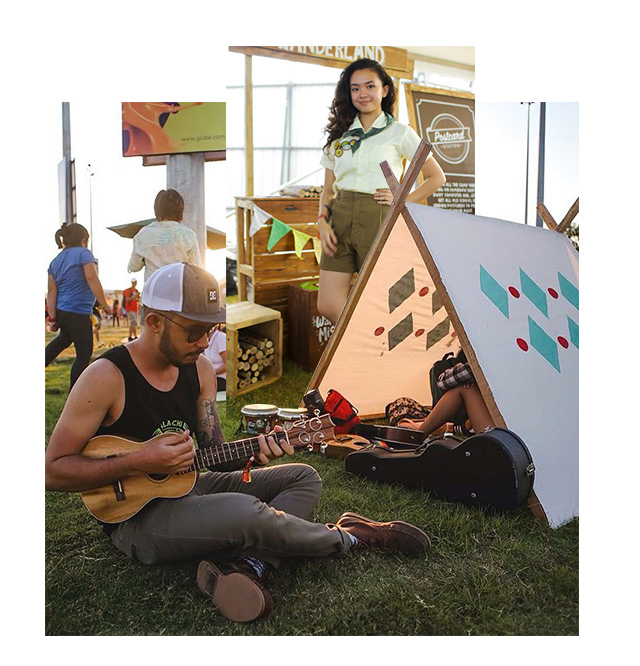 A chance to showcase personal style and talent.
(images via @wanderlandfest and Majoy Siason)
It was my third time to go. Before I bought myself tickets (Php5,500 for early birds), my mom asked me, "Why do you keep going to that?" And though I couldn't come up with a quick enough reply at that very moment, I can now.
CONTINUE READING BELOW
Recommended Videos
Wanderland presents us with an alternative option to hearing live music. By differentiating itself from typical concerts held at big domes and coliseums, the Wanderland crew transforms the grounds into something that comes off as more of a "carnival" than merely a show. It's the whole production, that starts with every carefully thought out design and theme concept, to the artists that perform, and it's that easygoing experience of being able to sit down on the grass while jamming with friends, giving me an entire day off from the outside world. I also think it's an avenue for Filipino millennials to appreciate and showcase their own personal style and talent.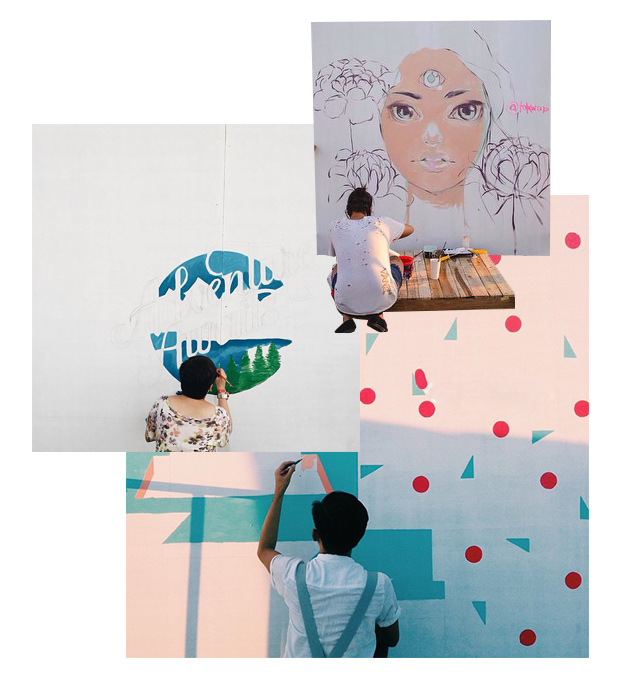 ADVERTISEMENT - CONTINUE READING BELOW
Millennials love a good daytime event. Daylight is very good for Instagram.
(images via @wanderlandfest)

Marketing tool
Booths were set up around the area so festivalgoers could participate in more than just easy listening.
The music festival is a powerful marketing tool, one that can make or break a company's image to the entire generation present at the event. One such sponsor at this year's Wanderland is Locally, "Wanderland's official refreshment." Locally is a Filipino juice drink (which comes in flavors such as kamias, mangosteen, etc.) that boasts on being created, well, locally. The brand did more than just set up a booth for people to try their product. A Locally stage was set up, which featured many up-and-coming local artists (BP Valenzuela, CRWN and Jess Conelly, The After-School Special, Similar Objects and FXXXYBLNT). The overall message: Be proud of your local roots.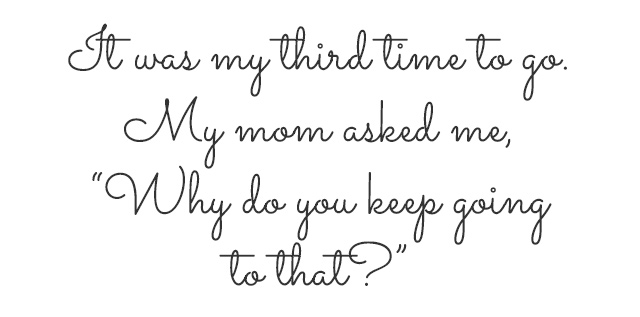 ADVERTISEMENT - CONTINUE READING BELOW
Another brand that made an impression was Topman and Topshop. By setting up maybe about a hundred white balloons, promising free popsicles, a silkscreened tote and even a free picture in their photobooth - all for the price of one Instagram post with the hashtag "#TopshopTopmanWanderland" - the brands definitely made sure their name would be remembered. While hundreds lined up for the freebies, making it impossible to even try at around 6pm, other participating sponsors (Smirnoff, Oishi, etc.) were all giving away their own swag.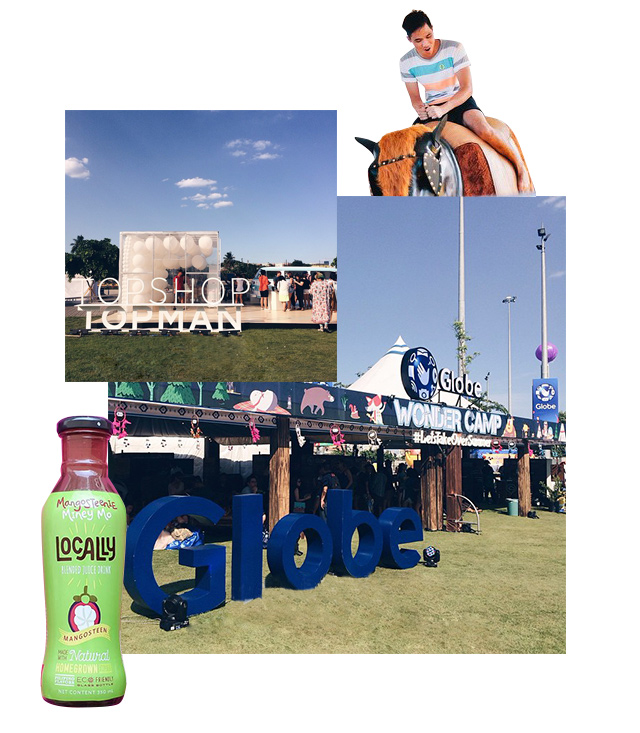 ADVERTISEMENT - CONTINUE READING BELOW
More ads per square inch.
(images via @wanderlandfest)
The marketing space that the event provides is a goldmine of exposure for new and upcoming brands to get noticed, and for old ones to resurface into our train of thought. And though the extra gimmicks aren't the main event during these music festivals, they're a great way to sear the image of these brands into the minds of the Filipino youth – by associating their brand with great memories of a great day.
Hey, Preview readers! Follow us on Facebook, Instagram, YouTube, Tiktok, and Twitter to stay up to speed on all things trendy and creative. We'll curate the most stylish feed for you!