Sustainable fashion is now on trend.
Fast fashion has long been a part of the growing textile wastage around the globe. It's the ugly side of the business; but as we're becoming more conscious of this dilemma, we learn that we don't have to break up with our love for fashion. Instead, we are able to find new alternatives to help the planet. Apart from upcycling, we now discover a new way to lead a sustainable lifestyle through sustainable fashion.
We've got retail giants like H&M pioneering campaigns to make conscious effort in recycling your old clothes. Locally, we have The Closet Raiders who won't just inspire you to carefully curate your closet but also lets you find gems from other fashion girls' wardrobes. This time, we're also introducing you to Hula, a Hong Kong-based online global marketplace that helps the environment by finding new home for your clothes (and getting a good deal out of it, too) while giving back to charities at the same time.
ADVERTISEMENT - CONTINUE READING BELOW
In an interview with Preview, we get to know more this burgeoning company through its own founder, Sarah Fung. Read on as she delves deeper into the importance of refreshing your closets in a stylish yet environment-friendly way.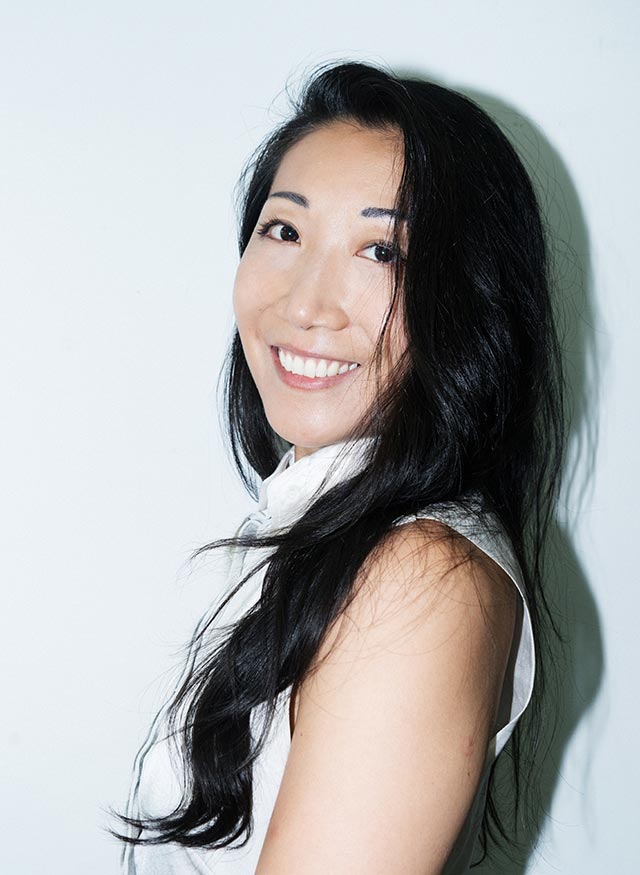 IMAGE Laurent Segretier
First things first. What were you doing prior to founding Hula?
CONTINUE READING BELOW
Recommended Videos
"I was born in UK, and I spent most of my adult life in London. I was always good at art, crafts, creativity and enrolled to study at Central St. Martins Art College. As soon as a graduated, I couldn't wait to start my own brand and had a fashion-jewellery brand for a couple of years, exhibiting at London Fashion Week, before launching an underwear brand (that was stocked at stores such as Colette Paris, Selfridges and Browns Focus in London). I eventually found production too challenging and decided to sell up, moved to Hong Kong to work for luxury retailer Lane Crawford, where I ended up staying for nine years!"
Please give us a background about Hula.
"Whilst I was at Lane Crawford, my friends and colleagues had amassed wonderful wardrobes of 'worn once' or 'never worn' pieces, but couldn't find a decent place to get rid of items they no longer wanted and nor did they have the time. I felt there were too many great pieces out there that needed new homes. Having worked in both sides of the industry, I knew the efforts that went into one piece—from design to production, as well as how fast seasons change. I felt so passionate about this and knew there was a gap in the market in Hong Kong so decided to launch theHULA.com!"
ADVERTISEMENT - CONTINUE READING BELOW
What inspired you to build this business?
"I've always wanted to personally contribute more to this world or be part of a movement [that creates change for the better]. With this business, I wanted to be part of educating consumers (especially in Asia) about the concept of pre-owned and eventually contribute to helping the environment and others in need."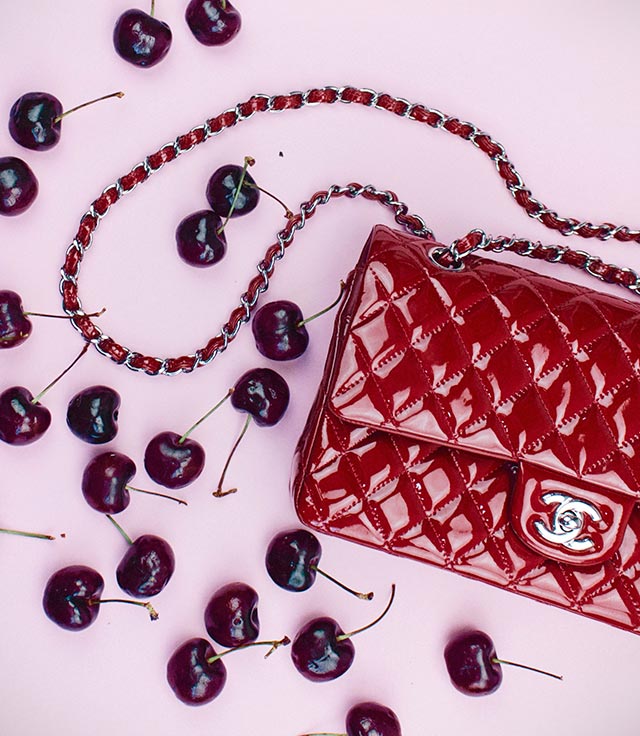 ADVERTISEMENT - CONTINUE READING BELOW
IMAGE INSTAGRAM/Thehula_
Why is a sustainable lifestyle important now?
"We all have such a part to play in helping the environment. Retail has changed in the last decade creating more and more collections, and fast fashion has played a huge role in this. As we now buy 400% more than a decade ago, it has sadly made textile waste the second largest pollutant worldwide. So if we don't do something about it now, it will be too late for our generations ahead."
What's behind the name Hula?
"HULA comes from the term Hula Hoop, which is a hoop that creates a circular movement, so it fits well with our recycling message. Our tagline is "From you, to us, to others." We want to encourage the infinite circle of passing from one to another."
How does it work?
"HULA is an online platform for the resell of designer women's clothing, shoes, bags and accessories, selling items as low as 95% off retail price! We are currently based in Hong Kong, but selling worldwide (we have free worldwide shipping right now!). All the items you see on the site has been carefully curated and sourced and are all on consignment. From all the items we receive, we make a curated edit (often returning approximately 20% of pieces that are sent to us back to the seller). After items are photographed and uploaded, they are stored in our temperature-controlled showroom free of charge. Only until the item is sold, do we charge the seller our selling fee, later giving 5% of our fee to our partnered charities."
ADVERTISEMENT - CONTINUE READING BELOW
What quality control measures do you have in taking in pre-loved items from sellers? How do you ensure authenticity?
"We check if the brand is sold at international stores worldwide, that the style is still relevant and the condition of the items are good (for instance, we currently don't take shoes that are worn more than three times lightly). All our sellers are by invite only, so this helps us eradicate a majority of fakes. As I studied fashion and produced fashion products–I have a good eye for quality and detail, however, if I am not sure, I simply won't sell it."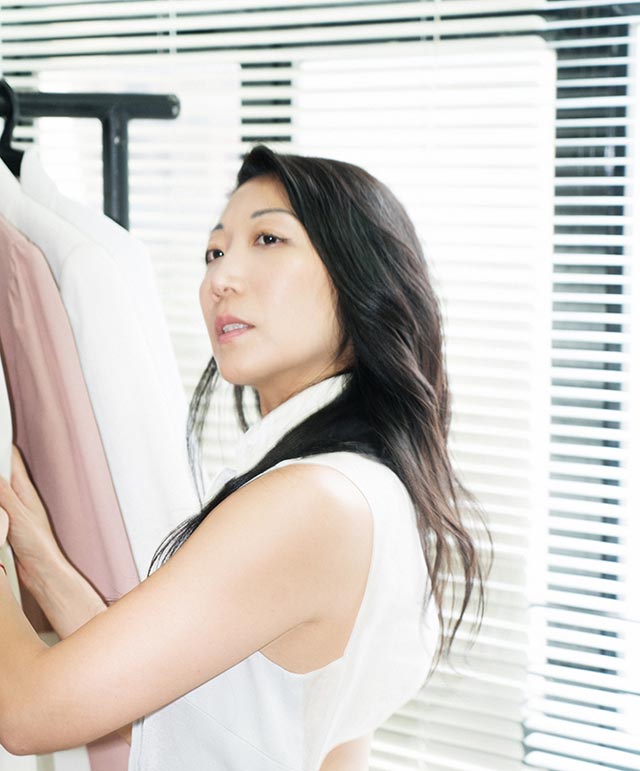 ADVERTISEMENT - CONTINUE READING BELOW
IMAGE Laurent Segretier
Who are your sellers? And how do we become one?
"They're mostly women in the industry who are too busy to manage the selling process themselves. That is why we have a butler service, where we do everything for them. They all have amassed such big wardrobes because their job usually requires them to need to look good on a daily basis. They are also less likely to be seen in past season because of their jobs or status, but they all are mindful and care about sustainability. Other people who have not been invited can also sell with us. They should simply get in contact with us and we will take a look at the pieces before deciding whether to sell them or not."
How about your customers? Who usually buys from your site?
"They are fashion-savvy women, who care about quality, love designer labels and most importantly really care about sustainability. As we have a wide variety, our customers can range anywhere from 20-60 years old!"
ADVERTISEMENT - CONTINUE READING BELOW
What sets Hula apart from other fashion portals?
"HULA is not just an online boutique; we are a social, sharing community, a new way of shopping and a brand that cares. We are still small enough to be able to retain a the very best edit of product on the site and every one of our pieces has been carefully selected for our customers."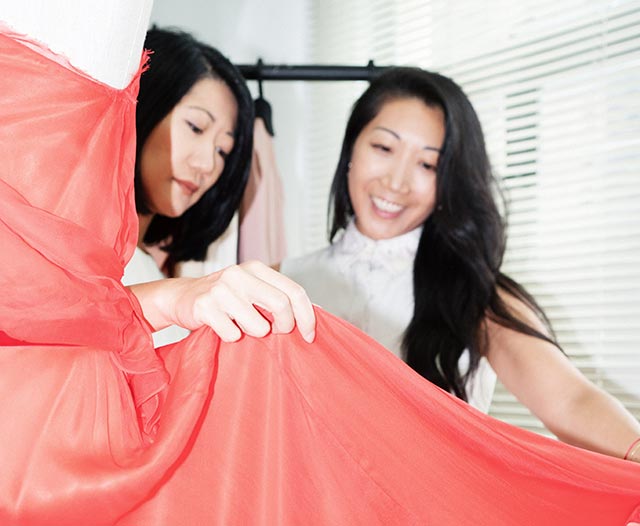 ADVERTISEMENT - CONTINUE READING BELOW
IMAGE Laurent Segretier
We admire your advocacy of giving back. Who are the charities that your work with?
"We believe strongly about the cycle of helping others in the process of helping yourself and decided to donate 5% of our profits to partnered charities. They include Liberty Asia, against human trafficking; Food Angel, recycling food-waste for the poor and needy; Maggie's Center for cancer care, and; Habitat for Humanity, housing for the needy. One of our main charity partners is Redress, who is an environmental charity against textiles waste, of whom are also the recipients of the items our sellers want to donate to charity. We wanted to give our sellers and shoppers a range of charities to select from, so there is something for everyone."
What have you learned so far in this endeavor?
"To ask for advice when you need and know that nothing ever goes according to plan, so be ready to make mistakes, adapt to changes as soon as you can."
ADVERTISEMENT - CONTINUE READING BELOW
Where do you see Hula in the coming years?
"I hope we would be known as the biggest fashion sharing community in Asia and worldwide and have exciting new services in the pipeline. What you see now is just the tip of the iceberg! We also hope we are able to contribute to helping the environment and the charities we work with in a bigger, more meaningful way."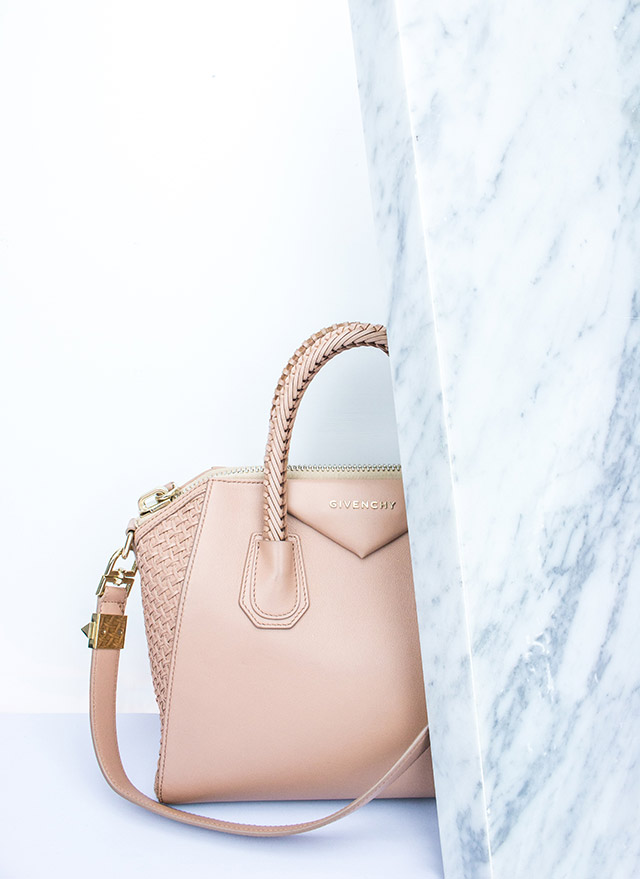 ADVERTISEMENT - CONTINUE READING BELOW
IMAGE INSTAGRAM/Thehula_
What's the most rewarding thing you've experienced in building Hula? How about the most challenging?
"Being nimble and moving at my own pace, having my own business fuels a desire and passion in me that makes me feel so alive. I also personally want to be able to contribute in some way to people's lives for the better, so having a social enterprise massively ticks this box. The most challenging is working with little resources, and not knowing the tech side of it like coding, but we always work around situations and learn so much from each challenge or mistake."
Do you have any pieces of advice for others who would also like to put up their own business?
"It isn't easy and you will feel like you are going crazy some days...but the rewards are so great that I promise they do balance this off! Try to start with a partner or another founder; it really helps to be able to bounce ideas off each other, as well as feel you are not carrying all the burden."
ADVERTISEMENT - CONTINUE READING BELOW
Check out HULA's site right here!
Related Stories from Preview.ph
Hey, Preview readers! Follow us on Facebook, Instagram, YouTube, Tiktok, and Twitter to stay up to speed on all things trendy and creative. We'll curate the most stylish feed for you!