Twenty years ago, in June 1995, Preview debuted with a very young, very fresh, and very beautiful Tweetie de Leon in Armani.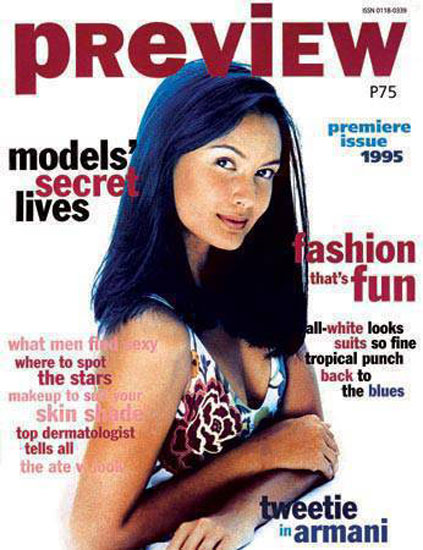 The very first Preview cover with Tweetie de Leon on the cover, June 1995
The cost of one issue back then? 75 bucks. And the logo? Red alternating lower and upper cases in bold red. Preview wanted to offer something different, which they communicated in the movement created by the color and, um, sTiCkY cAps.
ADVERTISEMENT - CONTINUE READING BELOW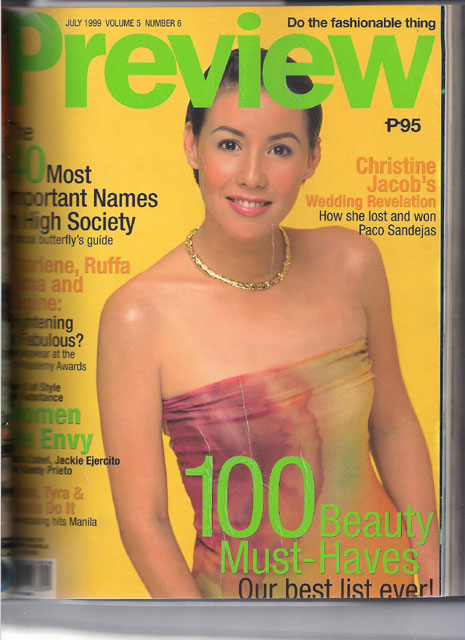 Christine Jacob, July 1999
Four years later, the logo was tweaked to perfection so that only the letter P was capitalized and the edges of the letter I's dot, curved to go from square to round.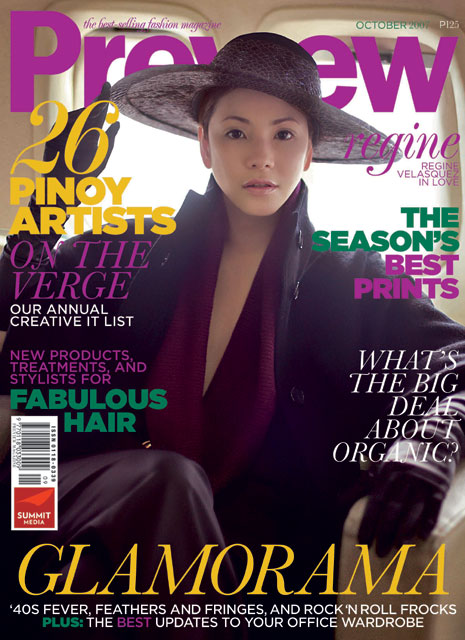 CONTINUE READING BELOW
Recommended Videos
Regine Velasquez fronts Preview's October 2007 issue.
In October 2007, something big happened. You may not have noticed, whether it's because Regine Velasquez' hair was covering it, or maybe because it's a minor detail, but to us and to those with sharp eyes, the ever-changing letter I lost its dot! The logo has been the same since.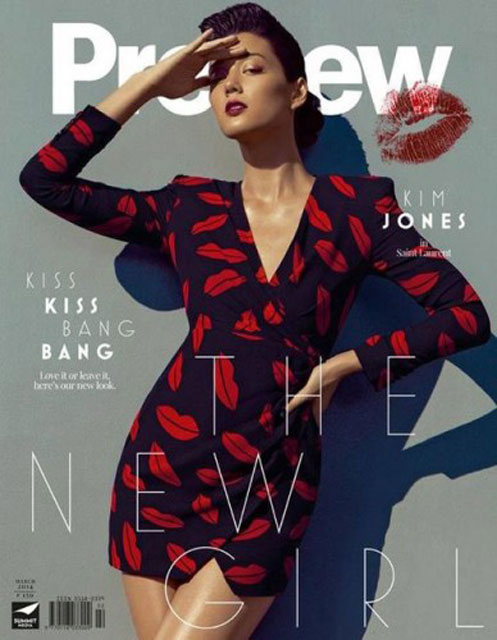 ADVERTISEMENT - CONTINUE READING BELOW
Kim Jones on her debut cover with the all-new Preview, March 2014
That was until our big redesign just last March 2014. To go with the new clean and matte look, Preview's font size was slimmed down. A subtle trim - we bet you didn't even notice.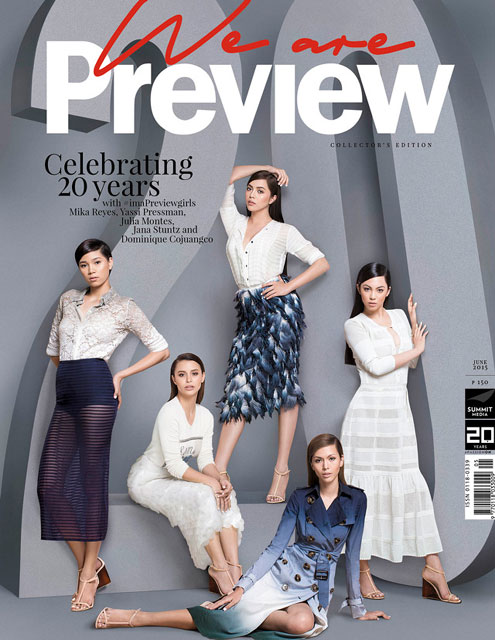 A logo is the visual representation of you, your brand, what you stand for, and how you want to be perceived. Based on Preview's experience as well as a bit of research, below are a few tips for startups looking to make their names just as iconic.
ADVERTISEMENT - CONTINUE READING BELOW
Tip #1 – Give it time.
Don't skimp on time designing your logo. Think hard, think well, because once it's up, there's no going back. Minor changes are fine, but completely changing it after just a few months can be costly and can also mean beginning from scratch in all aspects.
Tip #2 –Explore the massive world of fonts
The font is crucial. There are about a zillion fonts to choose from so there is no excuse to go with Comic Sans. A bit of trivia: Preview has its own 'font.' Well actually, for Illustrator geeks, it's a vector object.
Tip #3- Check out the competition
Notice what works and what doesn't, what you like and what you don't. Then move on from there.
Tip #4 - Keep it clean
It should be easy to reproduce, distinct, memorable, and timeless. Simply put, you can never go wrong with keeping it classy.
ADVERTISEMENT - CONTINUE READING BELOW
Tip#5 - It should stand the test of time.
A good logo should last at least 10 years. Pick one that you can be proud to put on a masthead.
Hey, Preview readers! Follow us on Facebook, Instagram, YouTube, Tiktok, and Twitter to stay up to speed on all things trendy and creative. We'll curate the most stylish feed for you!