Kim Jones recently launched The Fore's latest jewelry collection, following her capsule series for which she partnered with local designers Ken Samudio and Seph Bagasao. And for her latest venture, she has chosen to tap local jewelry brand Pranca headed by Steph Ayson.
Related Stories from Preview.ph
Since launching online, their seven-piece minimalist gold jewelry line has been selling like hot cakes, according to Tin Sartorio, The Fore's production manager.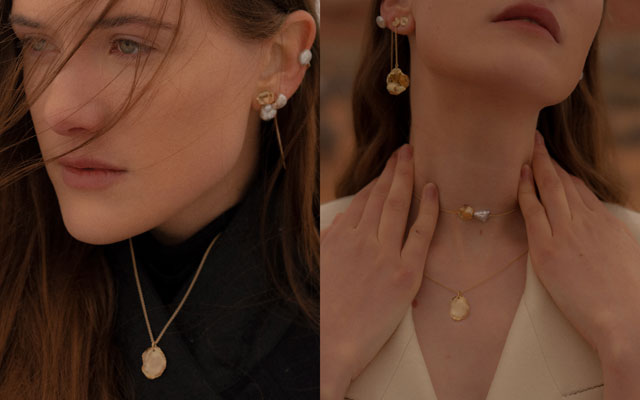 ADVERTISEMENT - CONTINUE READING BELOW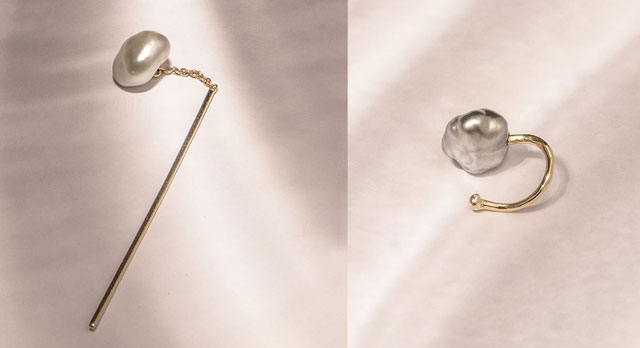 The Barroco Threader, P8010.41
"Merging the raw texture of the pearl and a sleek bar, the design of the Barroco Threader is a beautiful paradox. It is a statement piece that can be styled and stacked perfectly with the other x Pranca pieces or even with something from your own collection."
CONTINUE READING BELOW
Recommended Videos
"The Barroco Cuff is a reimagined version of Pranca's most popular design. Our Barroco Cuff requires no piercing and fits snug into the helix of your ear."
The collection is a "14K gold demi-fine jewelry collection centered around South Sea baroque pearls." This collaboration brings about "beauty in opposites," which they've interpreted by creating jewelry "that can be paired with one another—or with jewelry one already owns." They made sure that their pieces are "collaborative, experimental, and versatile" to allow the wearer's artistic side run free.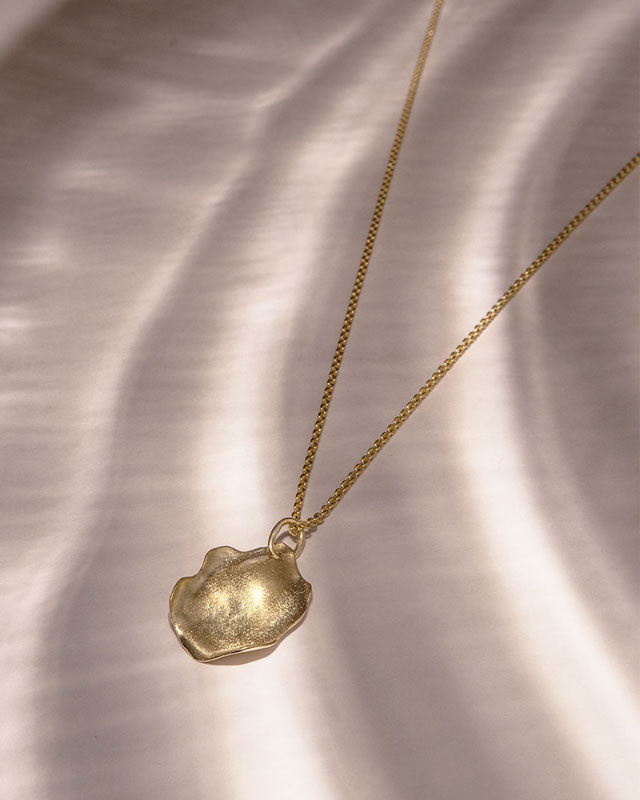 ADVERTISEMENT - CONTINUE READING BELOW
"Finding the beauty in dents and imperfections, The Gyre Necklace celebrates creative diversity with a 14K Gold simprint pendant. Its 18-inch chain—which can be adjusted to 16-inches—gives you versatility whether you wish to wear it long or short. It is best worn with The Maquette Choker or with a longer necklace piece from your own collection."
What's more, the collection is made to "exude a certain ease—not too precious, but holds value with quality and good design." The Fore x Pranca collection coins the term "Simprint," short for simulated imprint, as their 14K gold pieces bear a distinct design of "irregular curves and textures similar to those of the Baroque Pearls, almost as if one was used to cast it."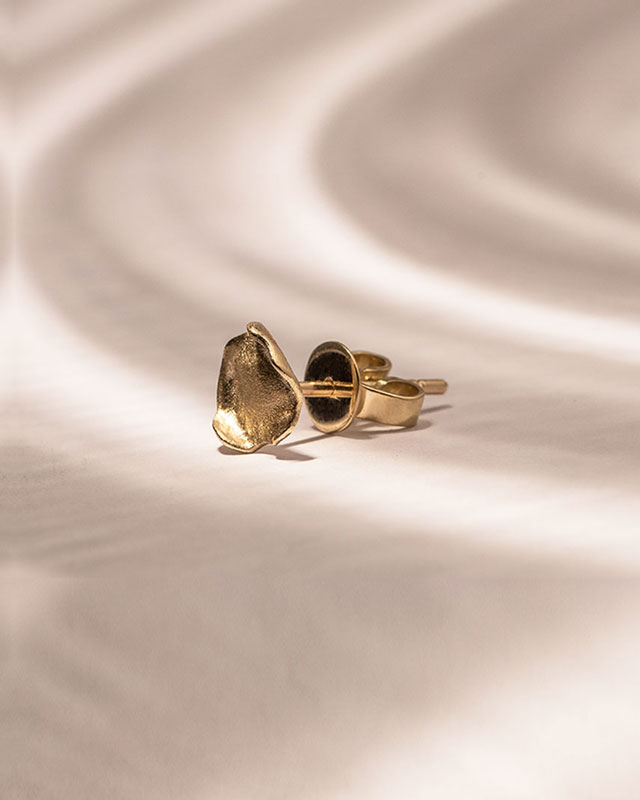 ADVERTISEMENT - CONTINUE READING BELOW
The Gyre Stud, P9560.81 (Single); P16,847.69 (Pair)
"Start with the staple: The Gyre Stud gives you room for artistic freedom. It's not-so-simple design makes you redefine simplicity."
The Fore's founder and creative director Kim Jones notes that Pranca was chosen to be their collaborator for their feat in "modernizing jewelry for today's men and women." Upon meeting Steph, Pranca's owner, Kim says that she spoke of the "limitless possibilities regarding" the collaboration. "That kind of confidence only comes from a designer with years and years of experience and a deep rooted passion for her craft. Jewelry design is in her blood—there's an art to it and I wanted to highlight that," Kim muses.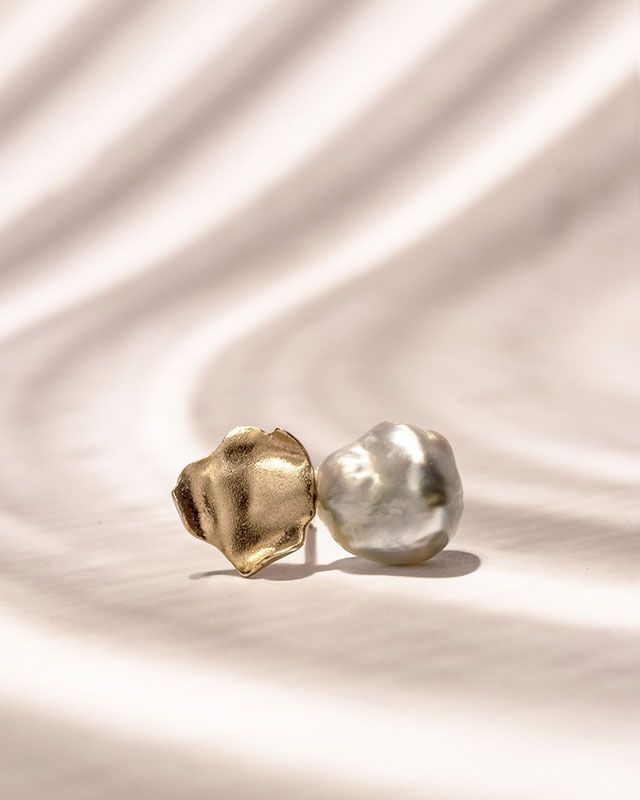 ADVERTISEMENT - CONTINUE READING BELOW
The Maquette Stud, P12,144.81 (Single); P19,793.46 (Pair)
"The Maquette Stud is a cluster piece that combines the two elements of the x Pranca collection: the South Sea Baroque Pearl and its alter ego, the gold simprint (simulated imprint). Feel free to play around with it by pairing it with another x Pranca piece or experiment with its orientation and wear it vertically or horizontally."
In their early meetings, the team opened the discussion of how jewelry industry has changed and the things that they could contribute to it. "We shared ideas of trade practices we wished to promote or change, and designed gaps we hoped to fill," Steph tells Preview. "Just like Pranca, The Fore values a good product that was made under good and fair circumstances, more than just having a product that was carried by a brilliant marketing plan," she says.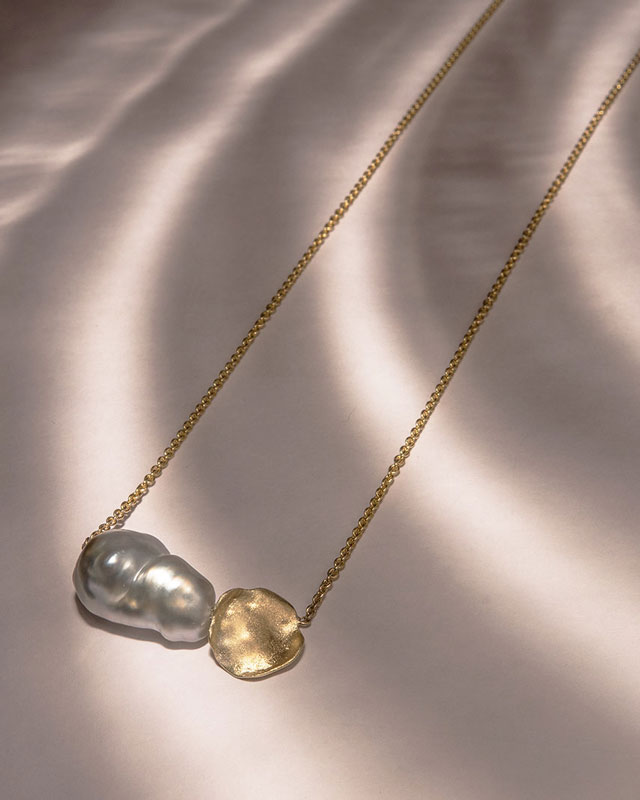 ADVERTISEMENT - CONTINUE READING BELOW
The Maquette Choker, P24,031.22
"Signifying the collection's collaborative nature, The Maquette Choker is a combination of the simprint (simulated imprint) and the unique South Sea Baroque Pearls. The dichotomy of the piece shows how two different materials can work well together despite coming from different origins."
Steph also reveals why they chose to complement their gold with pearls. "Aesthetically, Pranca has always likened itself to a baroque pearl—distinct, unpredictable, organic. With The Fore being a collaborative platform, they have almost a chameleon-like brand aesthetic, which meant that there was a lot of room to create products that aren't just different; they're conversational," she shares.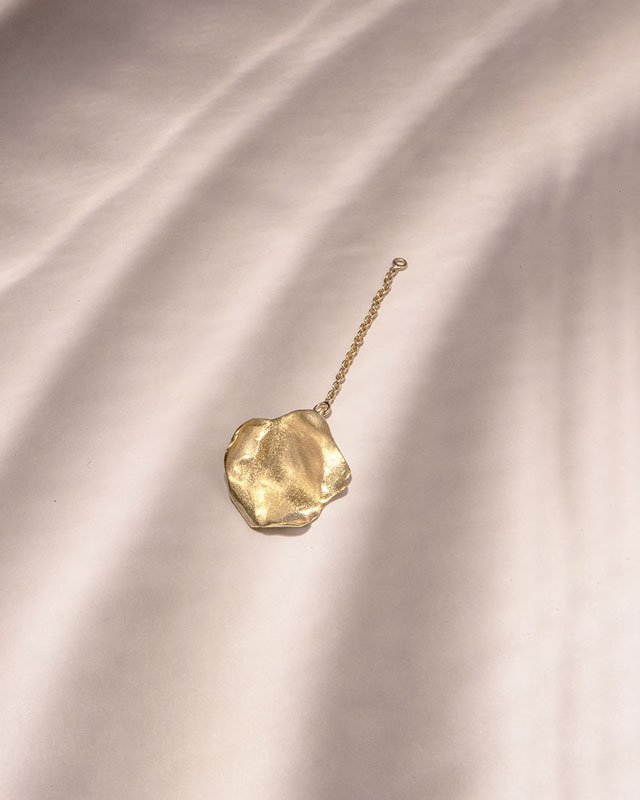 ADVERTISEMENT - CONTINUE READING BELOW
The Vermeer Shadow, P13,953.61
"Our hero piece of the collection, The Vermeer Shadow can be worn in multiple ways. Wear it short or long using the one-inch chain link. It's best paired with x Pranca's The Maquette Stud but if you're feeling creative, pair it with any of the studs you already own."
Steph concludes, "The result is a collection that doesn't exactly shy away from trends, but knows there's something bigger than just following them. It is a collaboration that respects the traditions of the jewelry industry, but also betters it."
The Fore x Pranca collection is available here. Select sold-out items are available for pre-order.
Related Stories from Preview.ph
Hey, Preview readers! Follow us on Facebook, Instagram, YouTube, Tiktok, and Twitter to stay up to speed on all things trendy and creative. We'll curate the most stylish feed for you!