With fashion, that is. In fact, this has been going on for years and nope, we're not apologizing for it. Though we're not exactly contented as we find ourselves wanting more, we see no reason to hide such madness. In all respects, we wear them proud—through thick and thin, in sickness and in health. Go ahead check out our closets and you'll see the evidence.
EXHIBIT A: White Shirts
ADVERTISEMENT - CONTINUE READING BELOW
"The white shirt comes in all shapes and styles in my closet. I've been in love with it for as long as I can remember. It serves as the perfect blank canvas allowing me to experiment with my accessories and other pieces of clothing. Black may be the epitome of classic sophistication but I feel white has that definitive statement without being neither flashy nor boring." – Nikki Santiago, Managing Editor
EXHIBIT B: Pajama Pants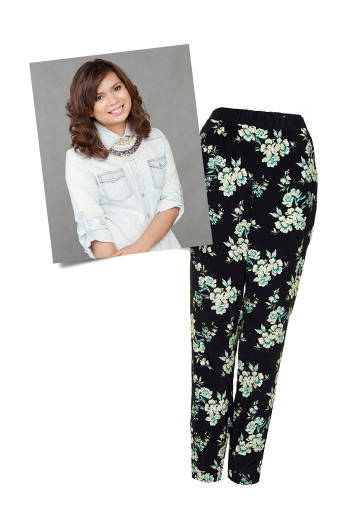 ADVERTISEMENT - CONTINUE READING BELOW
"I'm obsessed with pajama pants! I think I have about a dozen pairs in my closet and I still can't get enough of them! It's comfy, lightweight, and perfect for our weather. And the best part? It goes with almost anything which makes dressing up for work a no-brainer!" – Kabbie Rodriguez-Alipio, Associate Fashion Editor
EXHIBIT C: Shorts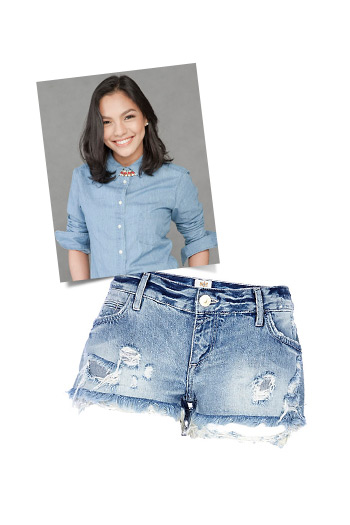 ADVERTISEMENT - CONTINUE READING BELOW
"I've had a long-time affair with shorts and it was definitely love at first sight. Even as a kid, I remember loathing jeans. Actually, now that I'm thinking about it, I had quite a number of my trousers cut and turned into shorts—short shorts, that is. I don't know if it's because they make my petite self appear taller, its chill vibe, or its total versatility (I can style a thousand looks with them and have no problem doing so) that made me fall head over heels for them. Whatever it is, all I know is that I'm never breaking up with my partner in crime." – Bea Jocom, Editorial Assistant
EXHIBIT D: Stretch Denim Pants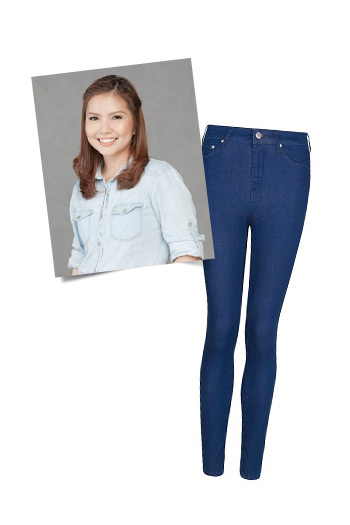 ADVERTISEMENT - CONTINUE READING BELOW
"I have been obsessed with stretch denim ever since my hips got hugged by its figure-enhancing fabric.
I'm quite bottom heavy for my height, and finding the perfect pair of jeans or denim shorts is like a quest to search for the Holy Grail. I am hyper-aware that there are countless denim babies in the market, but my body just doesn't agree to plain cotton denim—it doesn't hug the right places. I always need to take the pair to the dressing room for several test runs: I walk, sit, and squat in them. Most of the time, regular denim forces my curves to look like a man's—straight and flat. Thanks to the invention of stretch denim, I can finally embrace my curves without being paranoid of muffin tops and sausage legs. My derrière looks mighty fancy and it fits like a glove. I will never let go of it." – Ira Nopuente, Beauty Assistant
ADVERTISEMENT - CONTINUE READING BELOW
EXHIBIT E: Maxi Skirt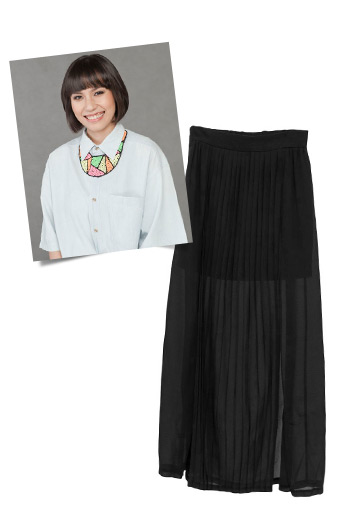 "I've been obsessed with my black double slit maxi skirt ever since I bought it two years ago. I'm not a fan of wearing high heeled shoes, so I rely on interesting pieces to add personality to my outfits. A black maxi skirt is neutral enough to pair with a number of pieces from my closet, while the slits keep it interesting by showing movement and slivers of skin." – Janey Aniban, Beauty Assistant
ADVERTISEMENT - CONTINUE READING BELOW
EXHIBIT F: Birkenstock Sandals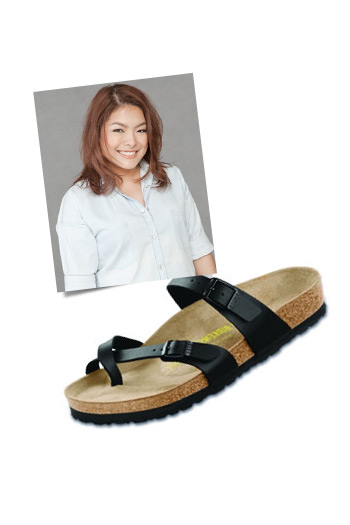 "My fashion obsession would have to be flats. Yeah, sure, there was a time I was so into wearing and buying heels but at the end of the day, I still go back to my one true love—Birkenstock sandals. They are my favorite because they're actually good for my feet—thanks to the orthopedic foot bed that helps absorb pressure. And the fact that it magically pops up as one of the biggest shoe trend these past few seasons makes me want to wear this out more often than I already do." – Jacque De Borja, Fashion Assistant
ADVERTISEMENT - CONTINUE READING BELOW
EXHIBIT G: Plain Button Down Shirts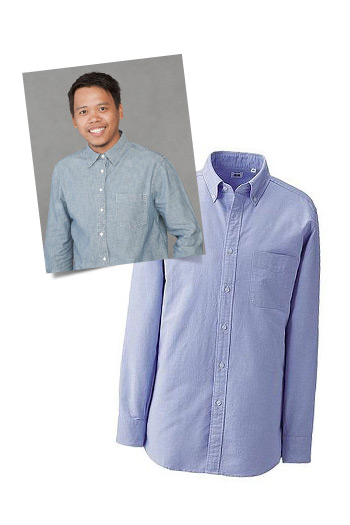 "I find that plain button down shirts can be easily dressed up or down depending on the occasion and my mood. The Oxfords are the overused ones in my closet.I always feel more pogi in one!" – Yayay De Castro, Art Director