Here's another reason why supermodels have it better than you. Awarded to the female models with over 150,000 Bing results, the super-exclusive membership grants its owners VIP access to sporting events, spending allowance with participating retailers (like Alice + Olivia, Theory, and Helmut Lang), gym memberships (for last-minute Fashion Week workouts), and car services during Fashion Week (provided by Lexus, no less).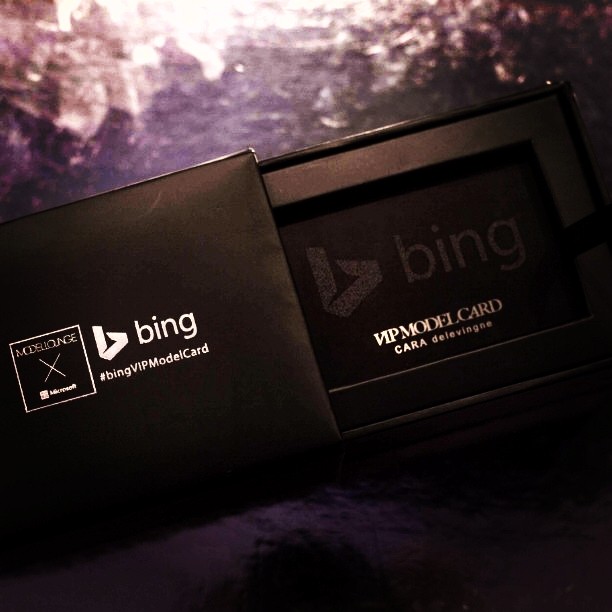 ADVERTISEMENT - CONTINUE READING BELOW
With only 20 cardholders in the world (members include Cara Delevigne, Joan Smalls, and Georgia May Jagger), the black, steel card is the ultimate status symbol. And while membership can be requested, with the roster of heavy-hitters peppering the list, it's no wonder why everyone wants to get on there.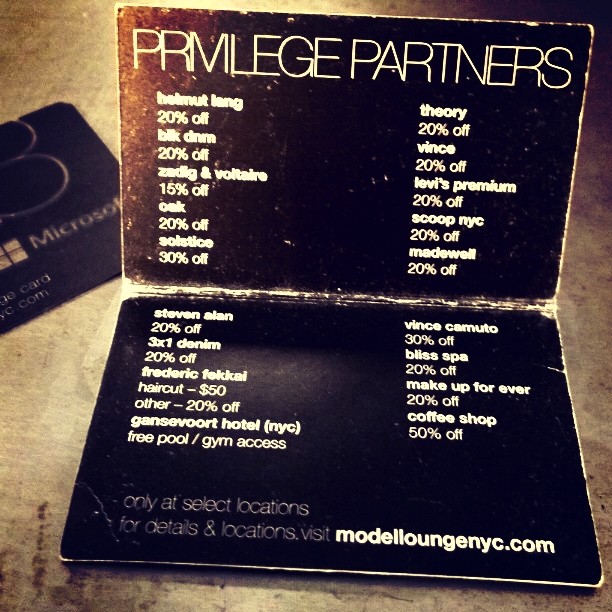 Just a few of the privilages offered by the exclusive membership.
ADVERTISEMENT - CONTINUE READING BELOW
Visit http://modelloungenyc.com/ and see for yourselves!