Whether you've been dropping hints to the beau about finally tying the knot or you simply want to purchase an investment piece for yourself (you go girl, put a ring on your own finger!), choosing the right stone is definitely not easy. Where on earth do you even begin?! Before you get daunted by the gargantuan tasks of ruby-rummaging and diamond-dusting, look to your favorite Her Highnesses for inspiration—below, five of the most iconic rocks to ever grace royal hands.
TSARINA ALEXANDRA FEODOROVNA
IMAGE Getty Images
The spouse: Tsar Nicholas II of Russia
The specs: In the 1890s, monarchs rarely married for love, but Nicholas and Alexandra were an exception. Nicholas proposed to his childhood love with a massive pink pearl ring—the future Tsarina was partial to mauve—and gifted her a matching multi-strand necklace to go with it. (Fun fact: their youngest daughter the legendary, ill-fated Anastasia!)
PRINCESS DIANA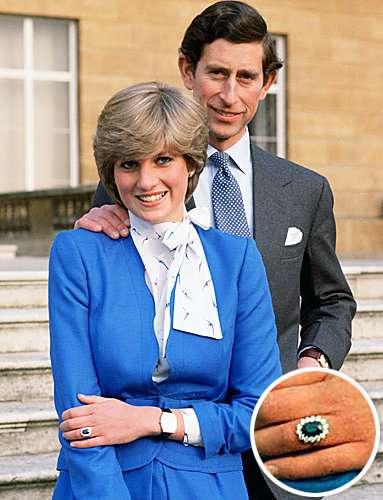 IMAGE Getty Images
The spouse: Prince Charles of England
The specs: We don't all get to handpick our engagement rings! When Charled proposed, Diana was luckily permitted to choose from a selection presented by Garrard Jewelers. There are a several theories on why she went for the famous 18-carat oval sapphire surrounded by 14 diamonds: the color matched her eyes, the Queen may have chosen it, or, as Diana later jested, "It was the biggest." The ring currently rests on the finger of her daughter-in-law, Kate Middleton.
QUEEN ELIZABETH II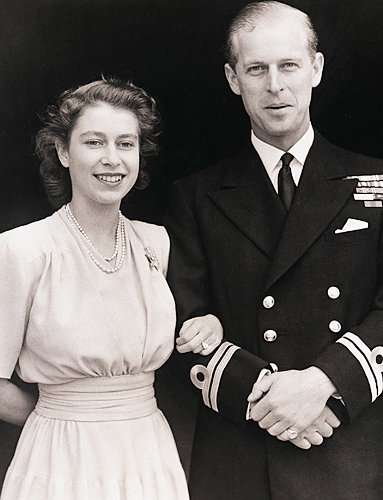 IMAGE Getty Images
The spouse: Prince Philip, Duke of Edinburgh
The specs: Time for another tidbit of romantic history! The diamonds studding Queen Elizabeth II's engagement ring from Prince Philip have symbolic bearings: they actually came from a tiara belonging to Philip's mother, Princess Andrew of Greece.
PRINCESS GRACE OF MONACO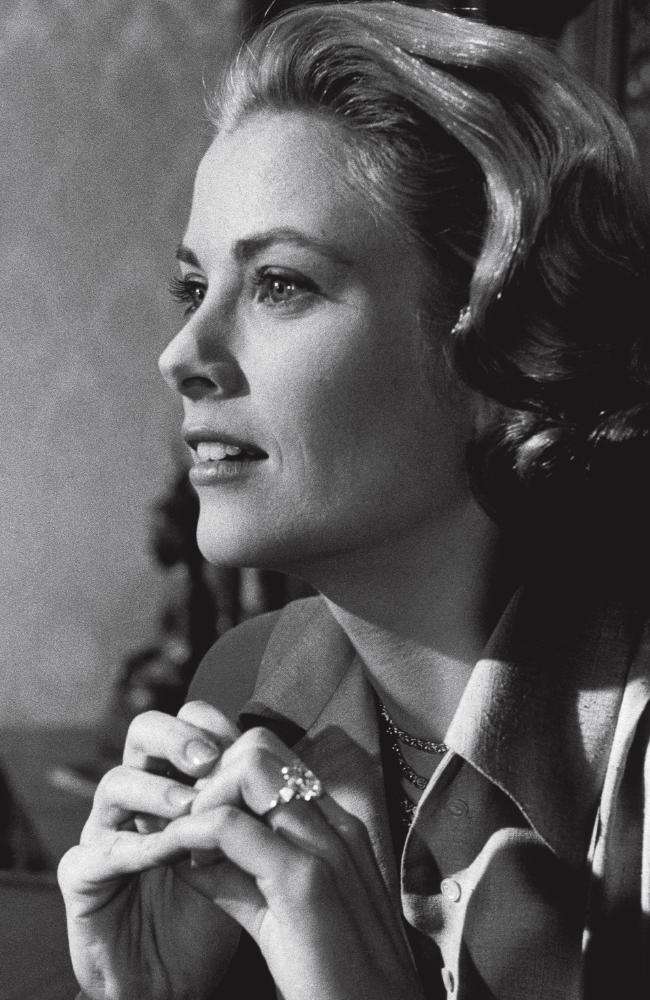 IMAGE Getty Images
The spouse: Prince Rainier III of Monaco
ADVERTISEMENT - CONTINUE READING BELOW
The specs: Rainier originally proposed to American actress Grace Kelly with a Cartier eternity band of rubies and diamonds, but when he saw that other leading ladies in Hollywood were flashing bigger rings, he quickly ordered this 10.5-carat emerald-cut diamond flanked by two baguettes, also from Cartier. Only the best for Princess Grace!
WALLIS SIMPSON, DUCHESS OF WINDSOR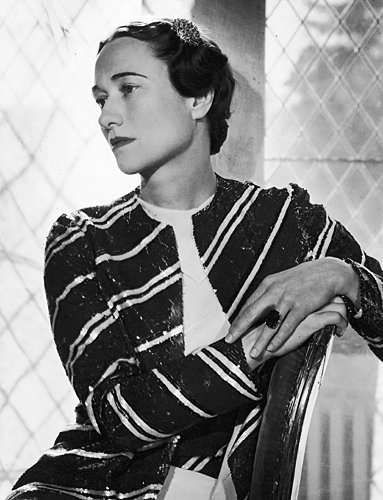 IMAGE Getty Images
The spouse: Prince Edward, Duke of Windsor
The specs: Now this is an epic love story. King Edward abdicated the British throne in order to marry Wallis, a two-time divorcee, making the inscription on her 19.77 carat emerald engagement ring breathtakingly appropriate: "We are ours now 27 X 36." (That's shorthand for the day Edward proposed, October 27, 1936.)