If shorts are your go-to pair of bottoms, then this feature is for you. Shorts, as we know them, have evolved in so many ways (not that we're complaining) that you might find yourself confused with the fine line differentiating each kind. Our advice, refer to the chart below if you must, but don't get yourself stressed over it. Simply stow away those heavy tweeds and sweaters and enjoy the easy, breezy, and fun feeling that mini-trousers can give you. This season, let loose and give your gams a chance to breathe with these picks that come in an array of lengths and prints that you can wear to the beach, to a party, to a lunch, to a date, and of course, day or night.
Take your pick below then head to the gallery to start shopping. Enjoy!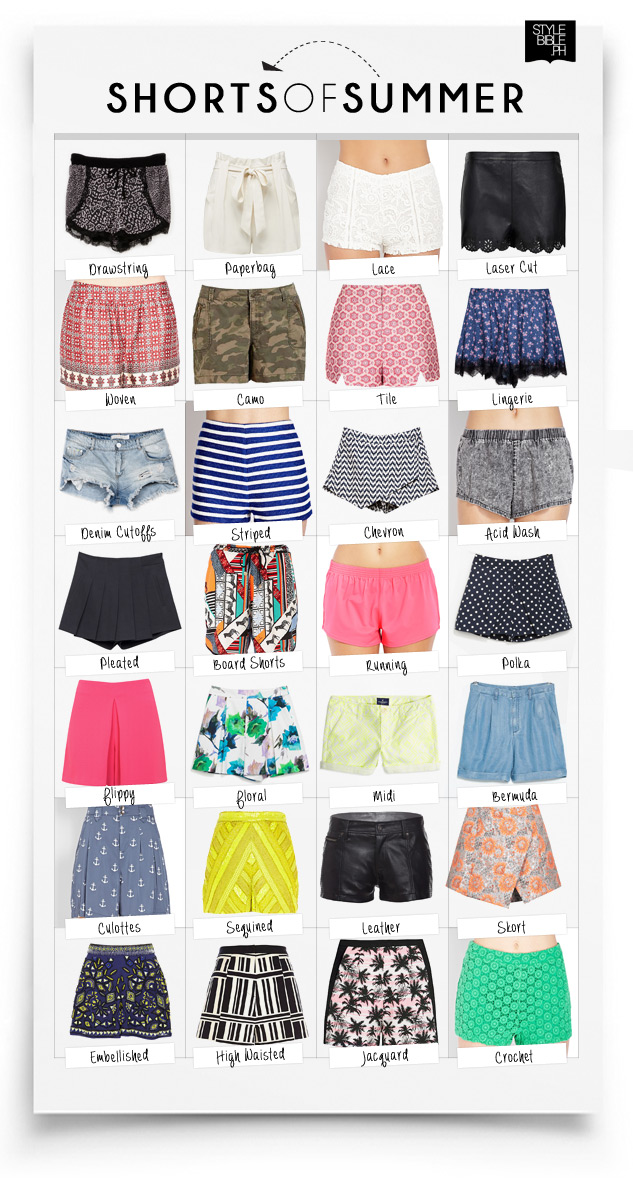 ADVERTISEMENT - CONTINUE READING BELOW
Click on the gallery to shop the photo!