As 2011 was ripe with opportunities to dress up, and the gals were all too happy to play with what fashion had to offer, there were a number of outfits that got people talking and trends that inspired each one to get their style on.
We look back with nostalgia on the 11 looks that rocked 2011 to reminisce the cool, the wild, and the stylish that got our hearts pumping.
ADVERTISEMENT - CONTINUE READING BELOW
Perhaps the most buzzed about dress of the year, Rajo Laurel's Black Widow first reared its sultry head at the Philippine Fashion Ball where all eyes were on Anne Curtis and stylist Pam Quiñones in variations of that daring dress. The look was entirely risqué but the designer later assured that it wears like a bodysuit to allay any fears of a fashion mishap.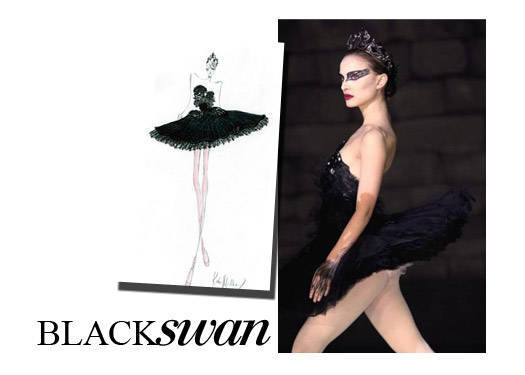 ADVERTISEMENT - CONTINUE READING BELOW
If any film was hyped up for it's fashion in 2011, it was Black Swan. Sketches of the ballet costumes and evening dress the Mulleavy sisters designed for Natalie Portman's character Nina Sayers circulated across blogs and fashion sites, building up the anticipation for the Rodarte wardrobe. And what exquisite creations they were; exquisite enough to ensure that more than a handful of women would dress the part for Halloween.
ADVERTISEMENT - CONTINUE READING BELOW
It has to be said that the trend that was maximized and thoroughly enjoyed was also the easiest to achieve. All you needed was to put together contrasting, solid shades from your wardrobe and voila, color-blocking! Bright and cheerful, the style certainly livened the town.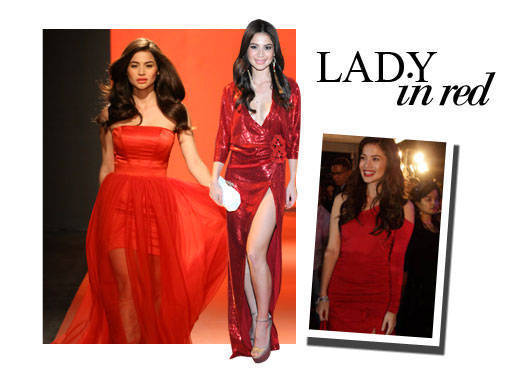 2011 was certainly Anne Curtis' year so it's no surprise that we remember her best in the celebratory hue she seemed to favor. Fine that red happens to be the brand color of a few of her endorsements, hence the frequency of her appearances in crimson clothing, but it also helps that she looks great in it.
ADVERTISEMENT - CONTINUE READING BELOW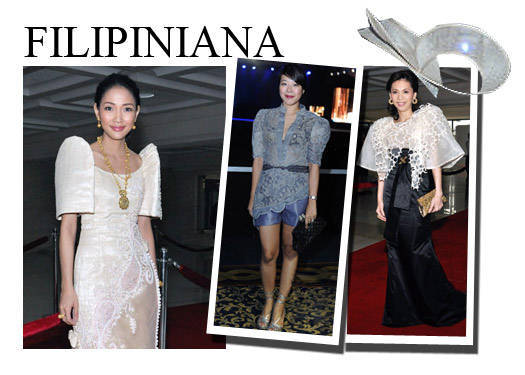 The "Proudly Pinoy" sentiment's been on an upswing and the spotlight was turned to modern versions of our National dress fairly often in the year that was. Between the 2011 State of the Nation Address becoming part red carpet affair to an entire fashion show filled with about 100 designers interpretations of the terno, Filipiniana is certainly back in our consciousness.
ADVERTISEMENT - CONTINUE READING BELOW
As the year wore on and the invitations to the fancy dress balls started arriving, the gals seemed to all have a bolder frame of mind. Goodbye extreme modesty and hello buxom beauties! The ladies were confident and glowing in their gorgeous gowns with those deep necklines proving the old adage, "if you've got it, flaunt it!"
ADVERTISEMENT - CONTINUE READING BELOW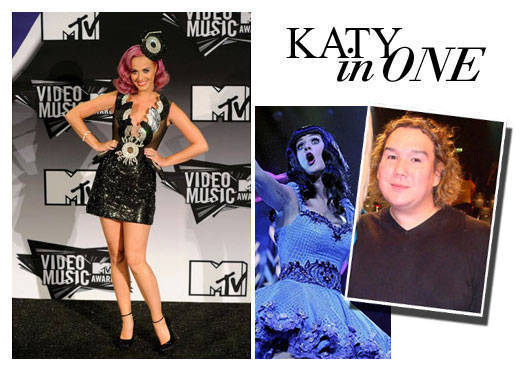 Furne One's name kept resurfacing on people's lips throughout the year. Call it basking in the reflected glory of the Filipino designer who seems to be favored by pop sensation Katy Perry. Between creating pieces for her California Dreams tour and designing that Record Breaker dress, he's certainly one to watch!
ADVERTISEMENT - CONTINUE READING BELOW
We always knew Lady Gaga was in the future of this duo after Kermit Tesoro and Leeroy New collaborated on a collection for Philippine Fashion Week Holiday 2010. A year later, a piece from the show is on the pop star for the album cover and video of her single "Marry the Night." All the fuss and intrigue aside, it was certainly exciting news for everyone.
ADVERTISEMENT - CONTINUE READING BELOW
Trend number two that caught on was the sheer maxi skirt. Worn irreverently with just pin-up pants beneath or modestly over a mini or under a dress, the see-through skirt got a lot of action this year. 'Twas the cool, new way to show off svelte runner's legs (the year's trendy work-out of choice) without having to be cliché. Bravo to all those who dared to flex their styling muscles and wear it out.
ADVERTISEMENT - CONTINUE READING BELOW
The original celebutante came to Manila and we were all about Paris Hilton for that one week in 2011. What's more is that cyberspace was rife with news and photos of the blonde bombshell wearing resort wear by Martin Bautista, Eric delos Santos, Rosanna Ocampo, and Joel Escober. Again we were more than excited to see an international face looking amazing in our local couture.
ADVERTISEMENT - CONTINUE READING BELOW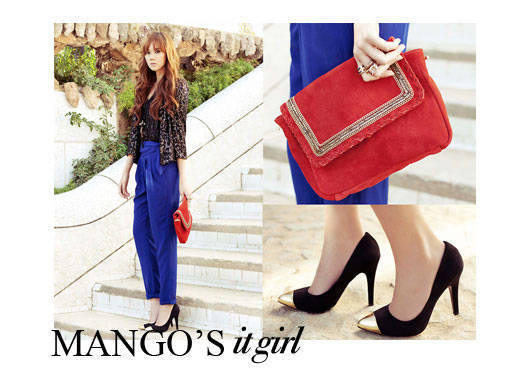 Camille Co capped off the year with more happy news. Out of all the style bloggers in Lookbook.nu, she was proclaimed the next Mango It Girl for the Spring-Summer 2012 online campaign. And just like that, Filipinas are more than ever on the global style map.
ADVERTISEMENT - CONTINUE READING BELOW