Word on the street is that Katy Perry is out to stick it to Taylor Swift after the latter released a song about their long-running feud. (Perry's managers say, though, that this is so untrue.)
We here at the Style Bible HQ are split between the two hit-makers, some siding with Swift for her song writing skills and others rooting for Katy just 'coz they think that Tay is whack. So to settle things once and for all, six of us on the editorial team weigh in on who the bigger and better pop star is. We just wish there was an episode of Celebrity Deathmatch for this.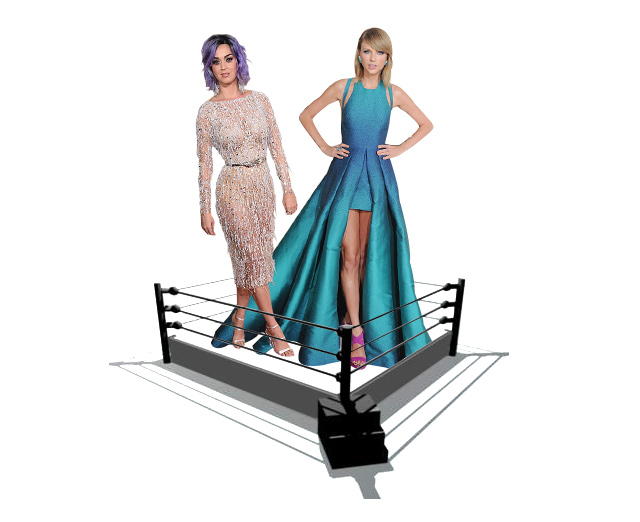 Round 1: Red carpet style
When it comes to red carpet appearances, Katy's look is more Grammys while Taylor's is more Oscars. What do we mean? Katy isn't one to shy away from daring looks—full on denim, purple hair, graffiti dress. Taylor, on the other hand, sticks to that classic thing that you like—clean silhouettes and the occasional flashing of erogenous zones.
Team Taylor:
Team Katy: "When it comes to fashion, Taytay is to ellipses as Katy is to an exclamation point. Katy keeps it interesting all the time and that's what fashion is all about." – Nikki Santiago-Rivera, Managing Editor
ADVERTISEMENT - CONTINUE READING BELOW
Team Taylor: "Show em long legs!" – Yayay de Castro, Art Director
SCORE:
K- 3, 4, 4, 3, 3, 3 = 20
T- 3, 3, 4, 2, 4, 4 = 20
Round 2: Boyfriends and girlfriends
Taylor likes to show off her new BFFs as if they were part of some designer shoe collection. She's also had as many exes as her billboard toppers. Katy sticks by her crew through and through, pretty much hanging with the same group all the time. Her Hollywood dating record doesn't even make half of Taylor's but her relationships have certainly lasted A LOT longer.
Team Taylor: "Taylor may have had bad luck with men in the past, but hey, who hasn't? And besides, she has more girl friends than you can count. Clearly, that should balance out the scale." – Marj Ramos, Editorial Assistant
Team Katy: "I hate show-offs." – Anna Canlas, Editor-In-Chief
SCORE:
K- 5, 3, 3, 3, 5, 2 = 21
T- 4, 3, 5, 0, 3, 2 = 17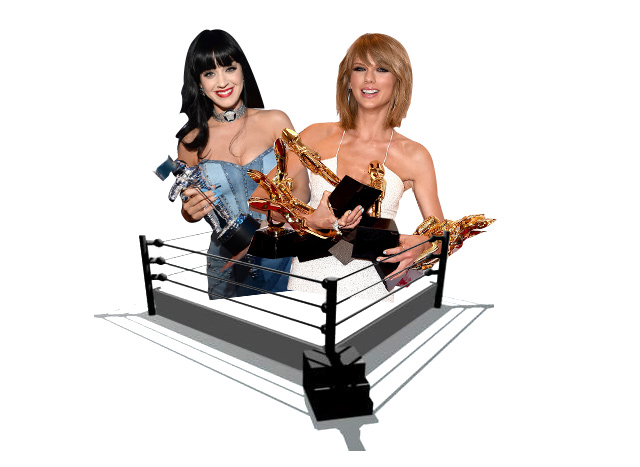 ADVERTISEMENT - CONTINUE READING BELOW
Round 3: Trophies and bragging rights
Taylor has won 280 awards out of 440 nominations; this includes 16 American Music Awards, 7 Grammys, and 25 Billboard Music Awards. Katy has won 131 awards out of 366 nominations which include 5 American Music Awards and 6 Billboard Music Awards. Unfortunately, no Grammy wins for Katy despite having been nominated 13 times (Taylor's been nominated 22 times).
Team Taylor: "Let the numbers speak." – Bea Jocom, Editorial Assistant
Team Katy: "For every award that Taylor accepts, there is a Kanye waiting to say 'I'll let you finish, but…'" – Zoe Laurente, Associate Fashion & Beauty Editor
SCORE:
K- 4, 4, 3, 2, 5, 2 = 20
T- 5, 4, 5, 3, 5, 5 = 27
THE WINNER: Taylor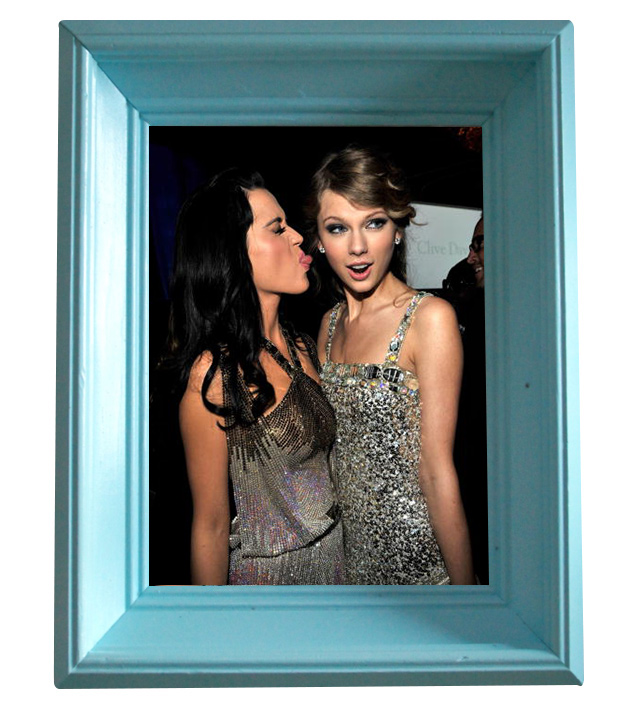 Images by Yayay de Castro
Photos by Jon Kopaloff | Film Magic, Steve Granitz | Wire Image, Alberto E. Rodriguez | Wire Image, Amy Graves | Wire Image, Taylor Hill | Film Magic, Dominique Charriau | Wire Image, Don Arnold | Wire Image, Jim Spellman | Wire Image, and Kevin Mazur| Wire Image