After weeks of decoding Taylor Swift's cryptic hints on her social media accounts, the pop star finally dropped her new music today! Me, featuring Panic at the Disco's Brendon Urie, is an upbeat pop vocal reminiscent of Taylor's Speak Now and 22 eras. Suffice to say, if the accompanying music video is any indication, gone is her edgy, black-and-white Reputation aesthetic, replaced by rainbows, butterflies, pastels, and even more rainbows!
But the best part about her trippy, bubblegum dream music video? Her scene-stealing outfits, of course!
1. She starts off bickering with Brendon in French (weirdly enough) in a plunging, deep-V black top paired with a fluffy white tulle skirt stitched with colorful butterfly and floral appliqué.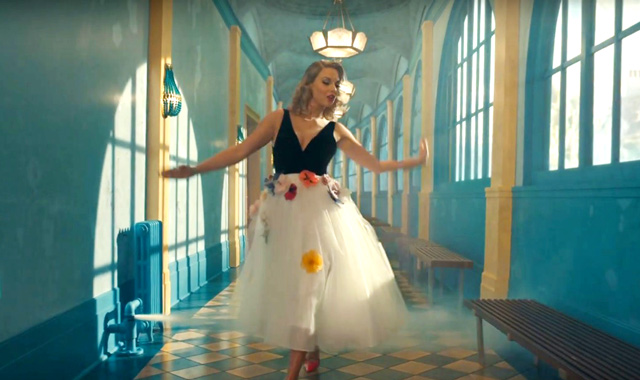 ADVERTISEMENT - CONTINUE READING BELOW
CONTINUE READING BELOW
Recommended Videos
2. Taylor then jumps out from her glum mansion, breaking into a synchronized dance routine under the morning sun in a pastel yellow pantsuit—which totally gave us Blake Lively from A Simple Favor vibe.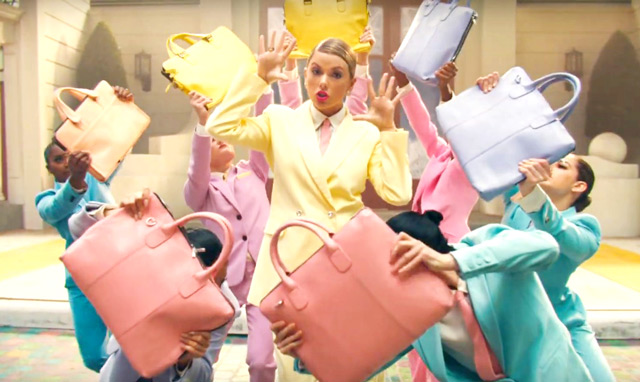 3. The next time we see the pop star, she's transported herself on the edge of a rooftop, wrapped up in a frilly pink ruffled number, while sitting daintily like a dripping cotton candy.
ADVERTISEMENT - CONTINUE READING BELOW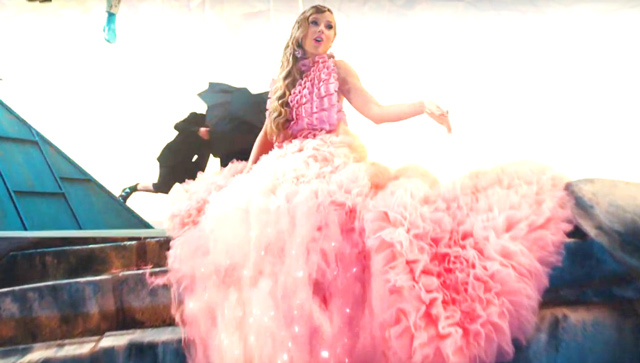 4. Her next look seemingly finds her in a special Valentines edition of Hairspray. She dons a sheer hot pink blouse and skirt combo with a giant heart emblazoned smack dab on her bodice.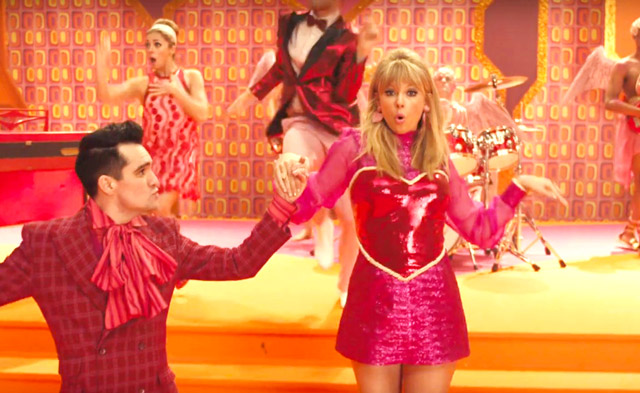 ADVERTISEMENT - CONTINUE READING BELOW
5. Bubblegum military chic, anyone? Peek Taylor (in a bright pink bob) sporting a pastel marching band uniform over a crystal encrusted bodysuit, with added patent boots to match!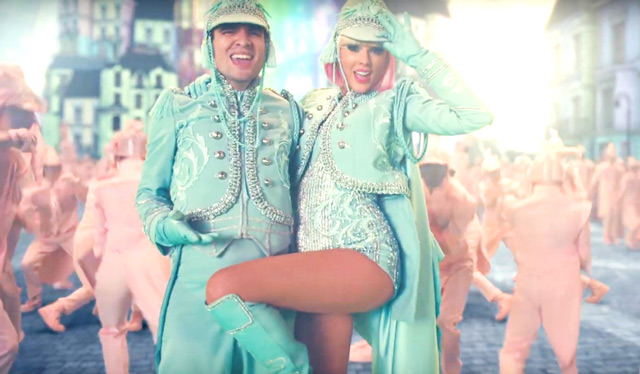 6. Cue Taylor in a neon-lit, rainbow dance break on a matrix-style platform while wearing a blue shorts suit ensemble, which she completed with silver cowboy boots. We've never been more pleasantly confused in our lives.
ADVERTISEMENT - CONTINUE READING BELOW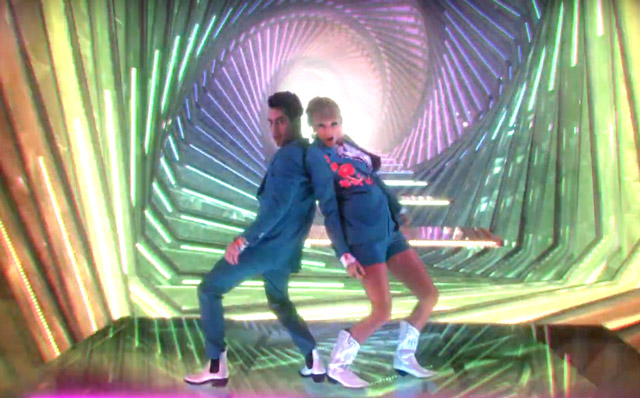 7. The last layout finds Taylor in a melting sky blue frock, while giant paint splatters rain down around her, and not to mention the bright rainbow beam shining upwards in the background. We swear, it's almost entirely impossible for this music video not to put you in a frothy, sunny mood.
ADVERTISEMENT - CONTINUE READING BELOW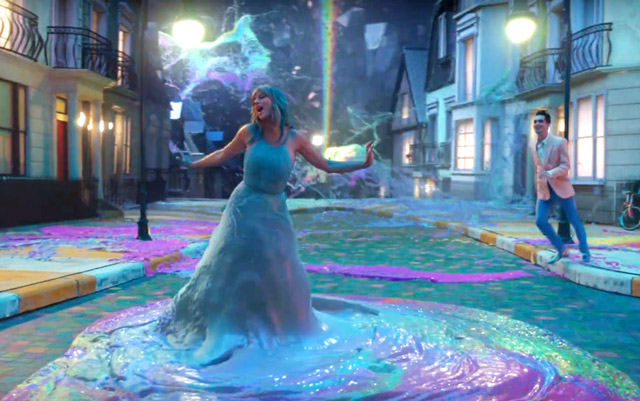 Top Articles from Preview.ph