At the Spike TV Guys Choice Awards in Culver City, California on Saturday, actress Taraji P. Henson won the Jean-Claude Gahd Dam award as a nod to her looks. She hosted the tongue-in-cheek ceremony with Empire co-star Terrence Howard, the Lucious to her Cookie Lyon.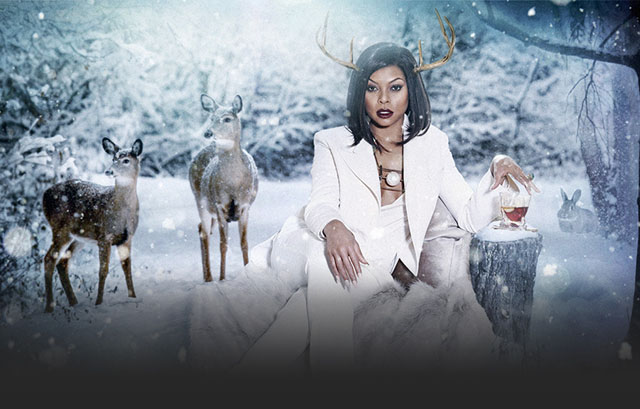 Winners were crowned with "mantlers."
(Photo by John Russo via Spike)
Salma Hayek was also honored for "A Decade of Hotness."
-Via WENN