Tan France is no stranger to television. Having been one of the 'fab five' faces of Netflix's Queer Eye for three years running, hosting has become second nature to him. And so, it didn't come as a shock when Netflix tapped him to co-host its latest sartorial offering, Next in Fashion, a competition that gathers 18 designers from all over the world in search of the next big name in fashion. He stars alongside everybody's favorite cool girl, Alexa Chung, who has hosted a number of shows before, including her own talkshow on MTV.
Queer Eye's Tan France sat down to chat with Preview and other publications during a conference call. He gave his two cents on what exactly makes Next in Fashion the design series of the moment. Oh, and he also spilled hilarious backstage stories about Alexa Chung! You're in for a treat, so read on, and don't forget to catch Next in Fashion tomorrow, January 29.
ADVERTISEMENT - CONTINUE READING BELOW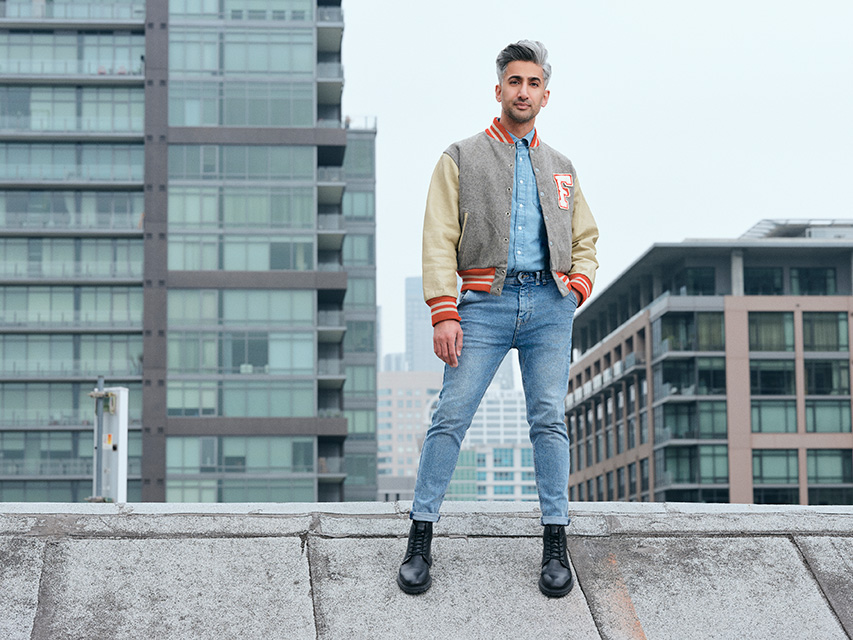 How important are diversity and representation in the creative industry, especially in the fashion industry?
"For me, it's important. I am a person of color myself. I wanna make sure that we are surrounded by as many people of color as possible and that it's a true representation of our society. But, what I will say is that one of the other reasons that we had such a diverse group of contestants is because Netflix is a global platform, and so we wanted to offer a show that really catered to our audience. And, quite understandably I think it makes for a very interesting competition show when it's not just domestic designers competing…"
ADVERTISEMENT - CONTINUE READING BELOW
Recommended Videos
What do you think sets Next in Fashion apart from other fashion shows or other reality shows in general?
"The reason why I love our show, the reason why I wanted to be part of Next in Fashion was that it was going to be, in my opinion, the "anti-fashion reality show" because it's not about the drama of a reality show, it's not about producing dramatic scenes, it's about the craft… we liken it to The Great British Bakeoff—but for fashion—because we're not trying to be a reality show… I'm part of a show called Queer Eye which is about positivity and inclusivity and kindness, and so I love that Next in Fashion feels like an extension of that."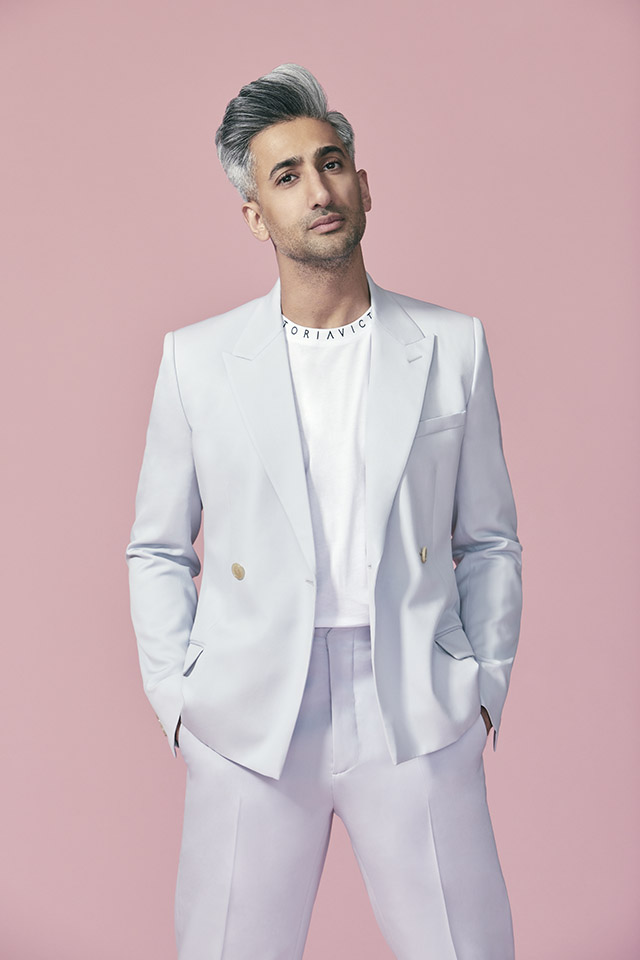 ADVERTISEMENT - CONTINUE READING BELOW
What did you learn from the designers on the show?
"I could never do what they do. When I was designing, I definitely wasn't making an incredible couture creation within a day and a half, and I definitely wasn't making a full collection within two and a half days. They are so highly skilled."
"I think the greatest thing that they taught me was that creativity and stamina go hand in hand... It doesn't matter how creative you are, if you don't have the stamina to continue on when you're feeling exhausted and just like had enough, you're never going to achieve success on the show. Also one other thing, I was very impressed that they were all considering sustainability. At some point in the competition, pretty much every designer had mentioned that they want to really push to create more sustainable brands and I do love that that's the way fashion's moving forward... and one of our designers, Tommy Hilfiger, was a guest on the show said something along the lines of, 'If sustainability isn't at the forefront of your design, you are not the future of fashion.' And I thought that that was really poignant."
ADVERTISEMENT - CONTINUE READING BELOW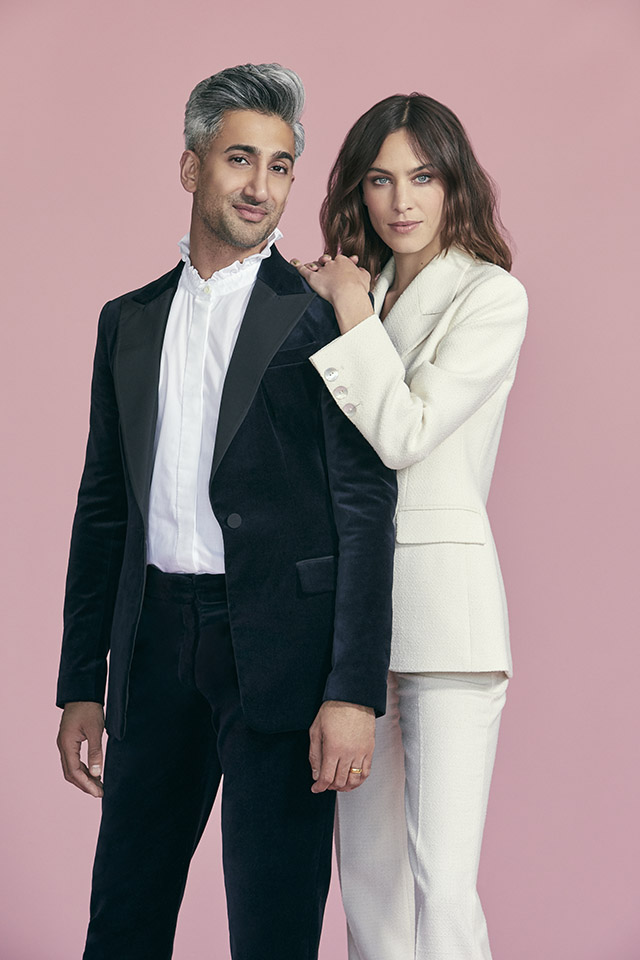 What was it like working with Alexa Chung?
"Yes, it's true that I met her at a party in January or February last year, we liked each other straight away and then we started working together away a few weeks later couple of months later. What was it like working with her? A dream. I have been, for 15 years, the ultimate Alexa Chung fan. She's truly the best host on TV, in the U.S. or the U.K. I think she's a formidable host. She's smart, she's funny, and just highly entertaining, so I had one of the best experiences in my life working with her and I'm very grateful that we became actual friends. I love her so much. And I think it shows—I don't think you can fake that kind of chemistry."
ADVERTISEMENT - CONTINUE READING BELOW
What have you discovered about her?
"Oh easy, that she is frighteningly attractive even at 5 o'clock in the morning. She would go into hair and makeup at 5:00, 5:30 and sometimes I would be there at the same time. She does not need makeup to look the way she does. She steps in the morning at like 6 or 5 am, [and I think to myself] 'Why do you look like this?' She is very gorgeous."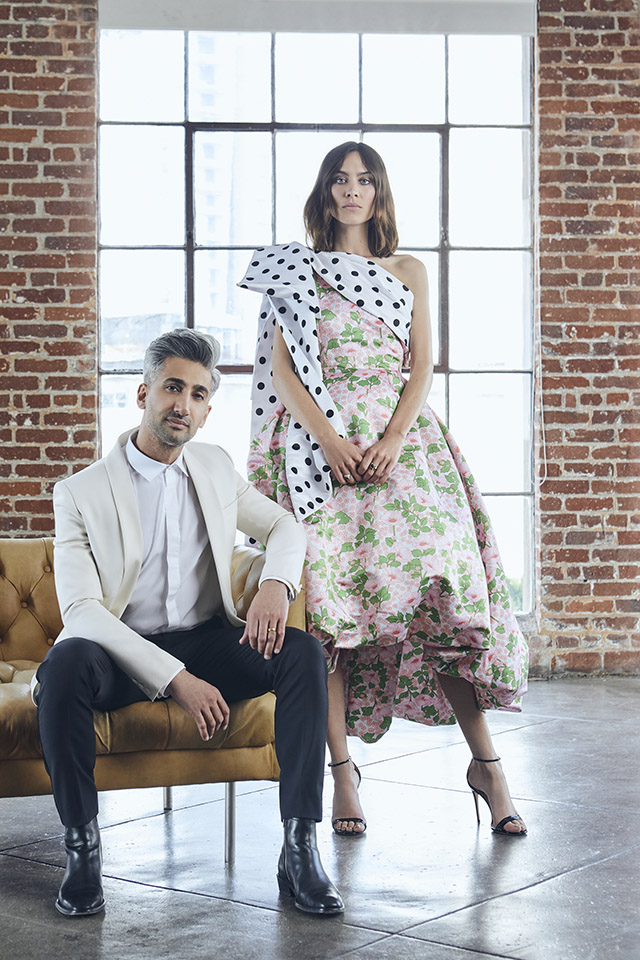 ADVERTISEMENT - CONTINUE READING BELOW
Was there ever a time when Alexa asked you for fashion tips?
"If you know Alexa, you will know that she is a style icon across the world, so she definitely doesn't ask or need tips. However, she would come into my room sometimes and go 'I'm thinking of wearing this,' and I would be the same with her… We both want to make sure that our outfits complement each other and we both like each other's looks."
For you, personally what qualifies one to be the next in fashion?
"That's a difficult question because fashion is very subjective. It depends on what your personal preferences are. My idea of what is 'next in fashion' might be different from Alexa's. Thankfully, we agreed—all agreed—on who should win our show and who we thought was a representative of what is 'next.' But, for me personally, I wanted to see something that was fresh, that was original, that inspired me in a way that current brands aren't inspiring me. And that's why we came to the conclusion we came to for our winner of next in fashion.. 'What have we not seen before? Who [is] doing something that isn't on every runway already?' That's what we asked for our show."
ADVERTISEMENT - CONTINUE READING BELOW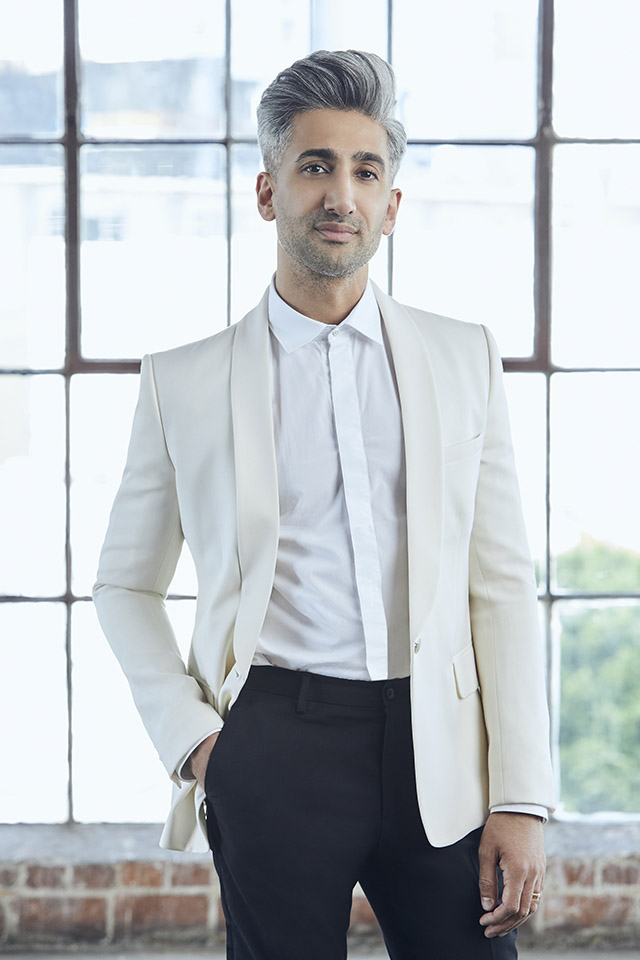 What was your favorite challenge of the show and why?
"My favorite challenge was probably the first one, red carpet. Um, I will say this, um, even though Netflix won't like this, my least favorite episode is Episode 1. The first episode of any competition show is basically the setup episode where you explain the rules a lot, so you don't really get to see as much fashion as the other episodes."
ADVERTISEMENT - CONTINUE READING BELOW
"So, what I will say is, get to Episode 2 and I promise the rest of it is incredible. [What I liked about] Episode 1 was that we actually got to see who they were, what they could achieve within such a short space of time, so it set us up for the rest of the season and I was blown away. Some of the red carpet looks in Episode 1 are world-class and they achieved it in a day and a half. It was the first episode where I sat there and thought, 'I am part of something revolutionary.'"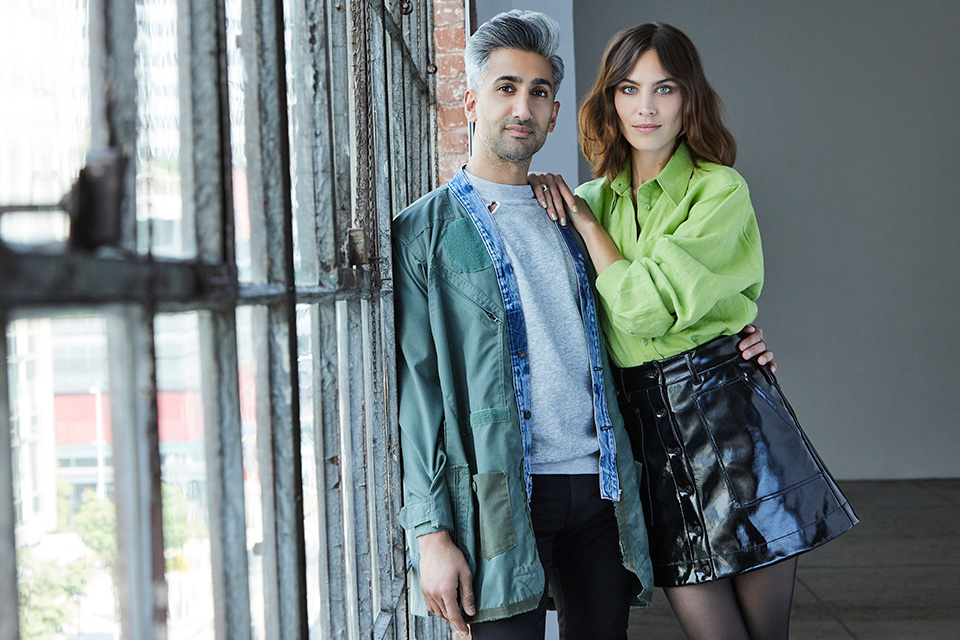 ADVERTISEMENT - CONTINUE READING BELOW
Any fun behind-the-scenes stories you'd like to share?
"Alexa and I do what me and the Queer Eye boys do when we're not on camera: We behave like children, steal from each other. We do whatever will probably make our parents disappointed, which is not behaving like adults. So, I'm gonna give you an example: Alexa's rider is very healthy but Alexa doesn't eat very healthy, so she would ask for water and almonds. I would ask for more fun stuff, and she would pretend that she's not into that, yet every time I come back to my dressing room after a scene, [I would find her] in my dressing room eating my snacks…"
"So yeah, and that's what Jonathan Van Ness does on Queer Eye. He eats my food. Apparently, no one wants you to eat. I can probably eat in a much healthier way if my castmates would let me eat."
ADVERTISEMENT - CONTINUE READING BELOW
If you could style any person in the world, dead or alive, who would it be and why?
"Adele, to the point of scary obsession. I love her so much I just wanna be in the same room as her. I want her to be my best friend. And I guess the [excuse] I would use is, "Oh, I style for a living!" and then, I'm gonna hug her so hard that she passes out then and then I'll carry her off to my house and never let her leave… and make her sing to me every day."
Watch the trailer of the show below:
Related Stories from Preview.ph
Hey, Preview readers! Follow us on Facebook, Instagram, YouTube, Tiktok, and Twitter to stay up to speed on all things trendy and creative. We'll curate the most stylish feed for you!