It's a new year and a great time to update your personal style, too. But if you think riding on an emerging trend is a little daunting, we asked our readers to vote for the runway trends Filipinas would most likely wear. 'Cause if you're not one to "outfit peacock", it's reassuring to know that there are girls who'd dare step out in, let's say, cycling shorts just like you. The result is a mix of interesting color combinations, textures, and fairly bold choices. Scroll down to see what everyone else is dying to wear this summer season.
ADVERTISEMENT - CONTINUE READING BELOW
1. Monochrome Beige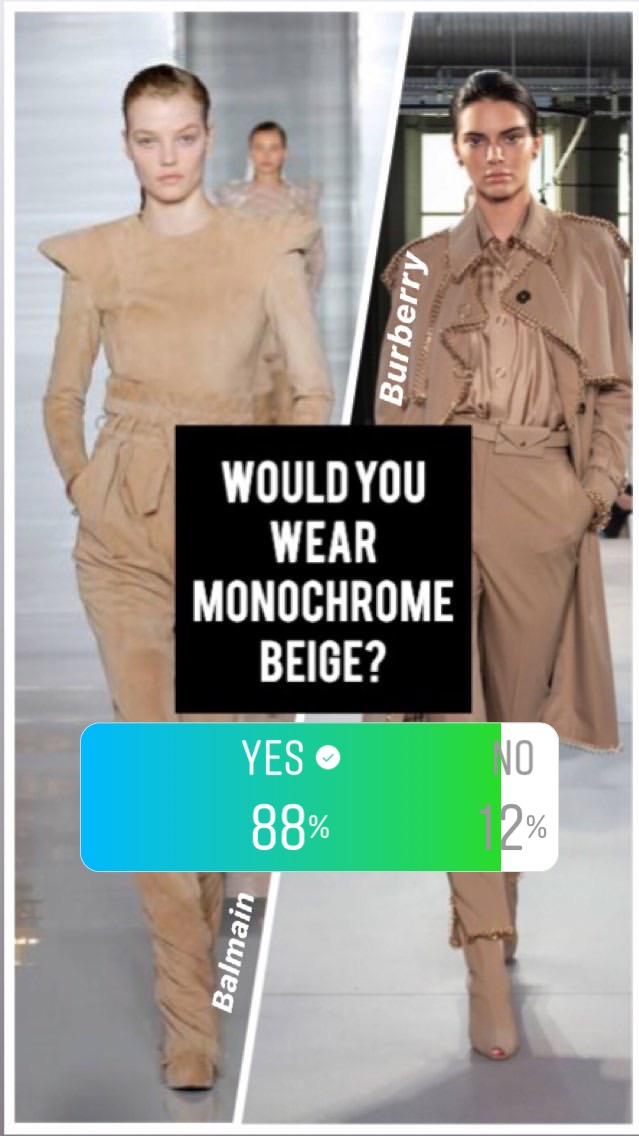 Yes: 1,574, No: 215
Beige is the new white this summer as everyone's favorite neutral. Versatile and polished, head-to-toe beige silently screams sophistication even in sneakers. Take cues from brands like Burberry, Rochas, and Max Mara and wear it tailored and sleek.
ADVERTISEMENT - CONTINUE READING BELOW
2. Bright Tutti Fruity Colors
Yes: 1,403; No: 439
Oversaturate yourself this sun-kissed season with colors that remind you of your favorite popsicles! We're surprised about this bold result, but you can never really go wrong with a statement hue in a bespoke silhouette. Check out the runways of David Koma, Roksanda Ilincic, and Escada for some fresh ideas.
ADVERTISEMENT - CONTINUE READING BELOW
3. Bleached Denim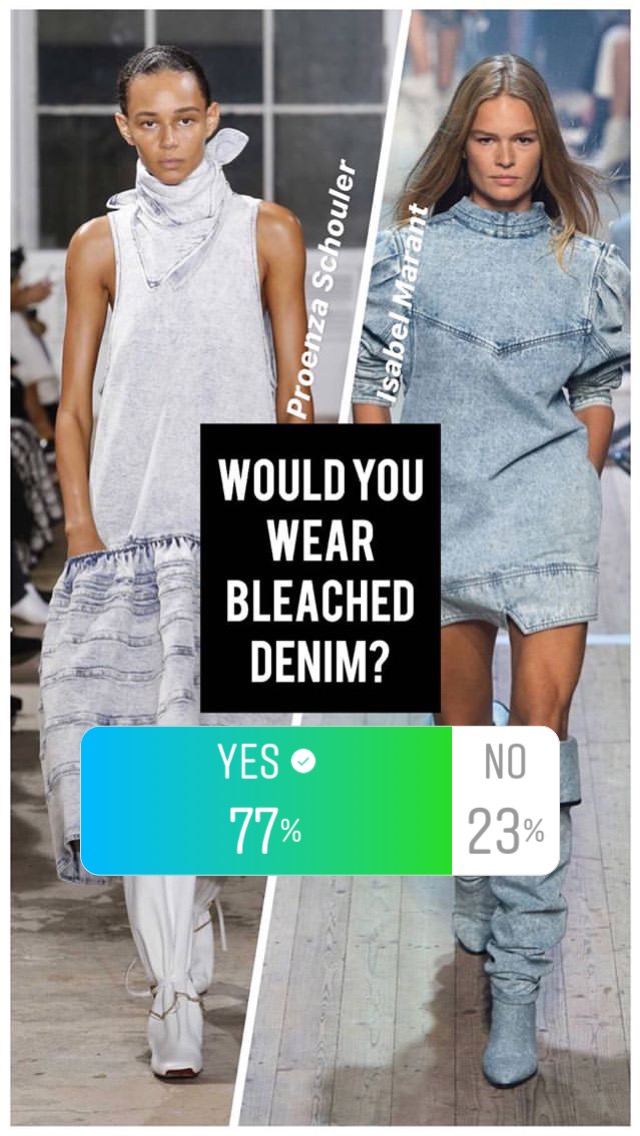 [instagram:https://www.instagram.com/p/Bq-JoFkga5i/
Yes: 1,438; No: 418
Let's face it, Filipinos are huge denim fans, so this result came as no surprise. Trade your raw blue jeans for light-colored (think '80s acid wash) denims in baggy silhouettes. Sorry, no skinny jeans here! Take inspiration from Isabel Marant, Proenza Schouler, and Balmain.
ADVERTISEMENT - CONTINUE READING BELOW
4. Jumpsuits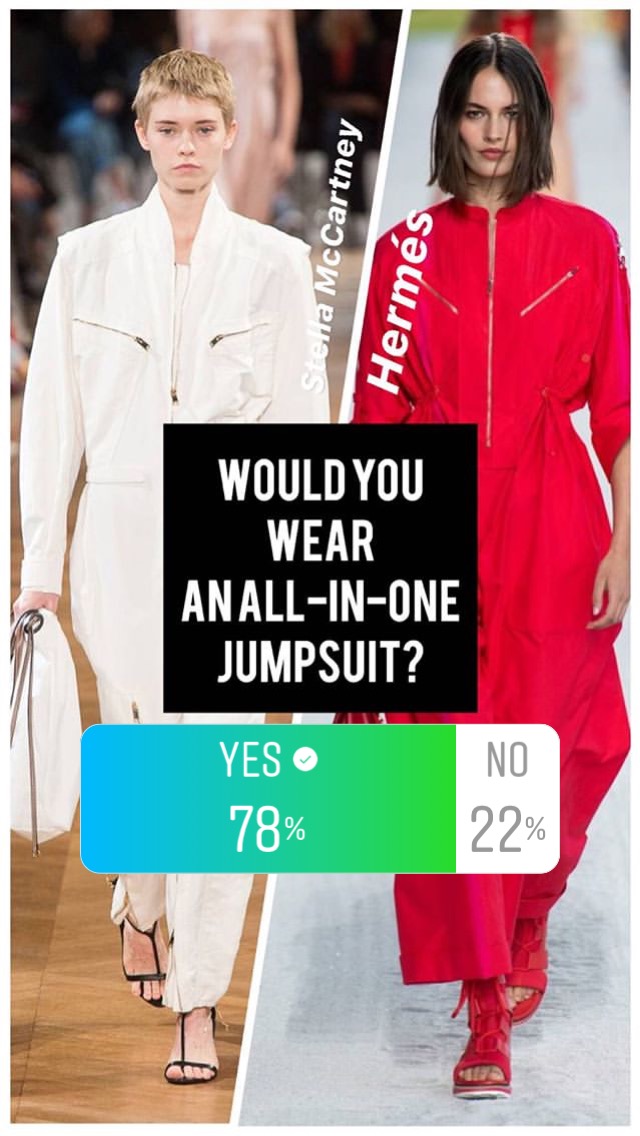 Yes: 1,446; No: 400
The all-in-one suit has slowly established itself as a closet staple over the years. Blame it on its fanbase of local celebrities, or the simple fact that it's just so comfy to wear, the jumpsuit won our readers over this summer. The difference from last season's? Its silhouette this time is closer to that of a classic boiler suit, and is roomy and utilitarian. Check out the collections of Stella McCartney, Hermès, and Dries Van Noten for more.
ADVERTISEMENT - CONTINUE READING BELOW
5. Tie Dye Prints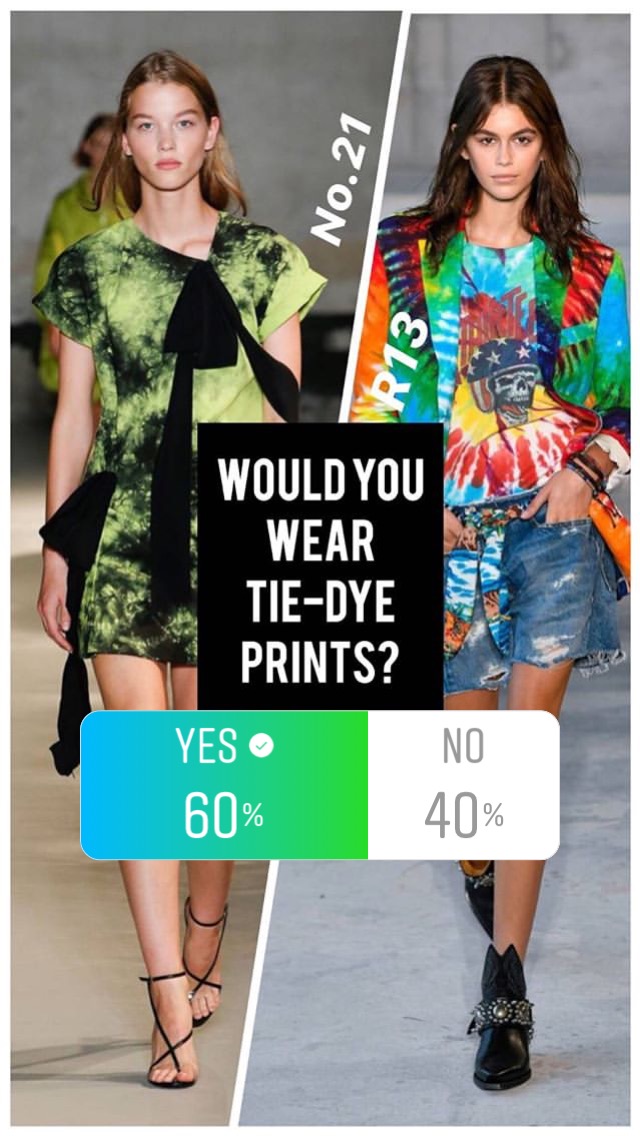 Yes: 1,074; No: 715
The '90s trend is undeniably a local fave among celebrities, bloggers, and influencers alike. Though this is the only print that made it in this list, we're happy it did. Channel your inner grunge gal (you can DIY it, too!) and update this cult classic print like the runways of Prabal Gurung, No. 21, and MSGM.
ADVERTISEMENT - CONTINUE READING BELOW
6. Puffed Shoulders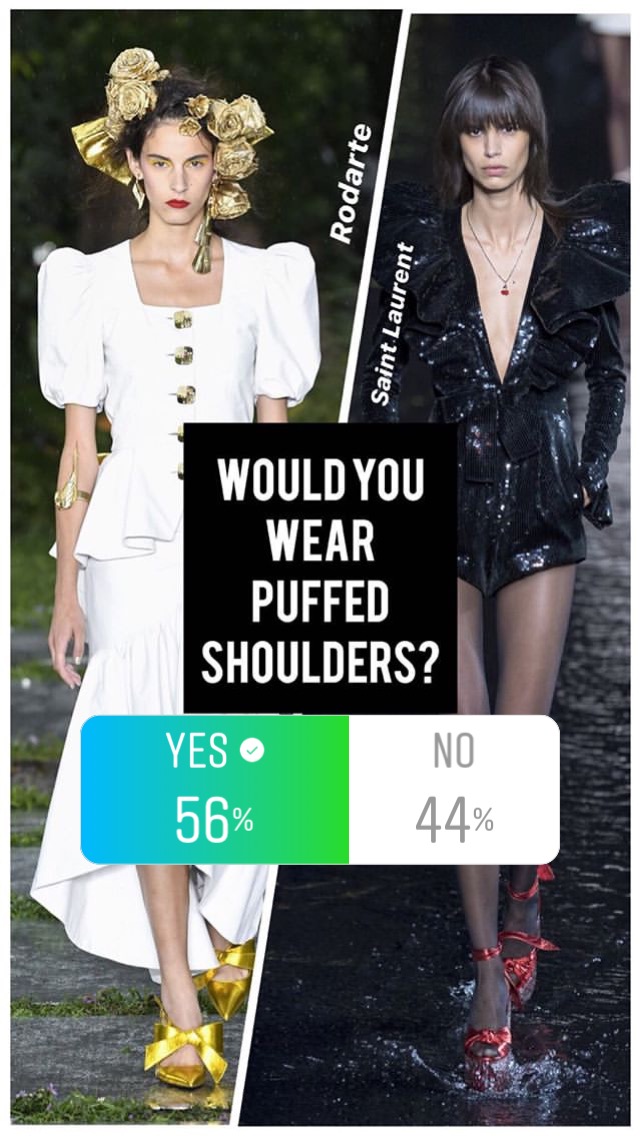 Yes: 1,016; No: 794
Statement billowy shoulders are the new off-shoulder. Opt to show off your clavicles and décolletage with this feminine trend that's also taken Instagram by storm. Wear it simple and with a bit of attitude like Saint Laurent, Rodarte, and Mara Hoffman.