It's almost impossible to discuss the fashion industry without her name being brought up in the conversation. With a bestselling style book, a TV show coming up, and famous celebrity clients like Anne Curtis, Bea Alonzo, Marian Rivera and Kris Aquino up her sleeve, there's no denying that Liz Uy is indeed one of the most celebrated names in the world of styling.
Check out our little chat with Liz and know more about this top celebrity stylist and our very own Preview girl.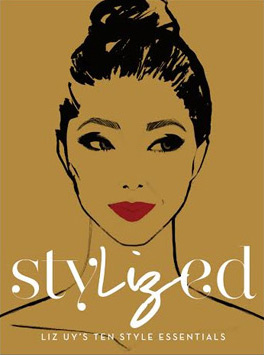 Her book made it to National Bookstore's Bestseller List for two months (February and March 2014) in a row!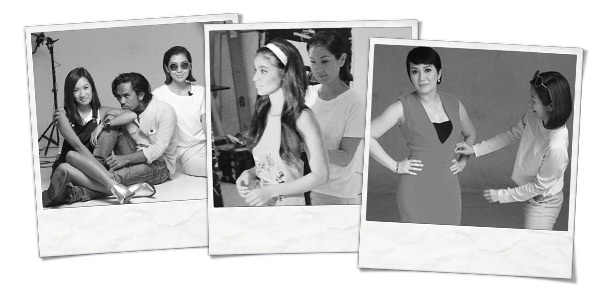 ADVERTISEMENT - CONTINUE READING BELOW
Snapshots of Liz at work: Here with sister Laureen and photographer Mark Nicdao, Anne Curtis, and Kris Aquino
Congratulations on your new show! Are you excited?

Thank you. More nervous! But it will be great! It's about fashion and style—quick and very informative. I invite everybody to catch it!

Being a household name in the fashion industry, can you share with us what the journey was like? Have you always been into fashion since you were young? What sparked the interest?

Exciting, tiring, and lots of fun! I was more of a tomboy when I was younger. Vince taught me everything. He was and still is just so into fashion and like a little sister, I idolized him and would be as excited to know the new trends!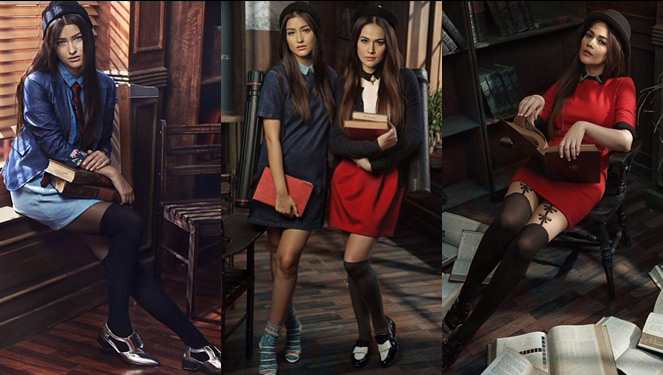 Bea Alonzo and Liza Soberano for Kashieca, styled by Liz
Laureen and Vince are both in the fashion business, as well. Out of curiosity, what do you usually talk about when you're not discussing fashion ideas? What's it like at the dinner table with the Uys?

We talk about movies, new series, what time is mass on Sunday, where we will eat next, and where we will travel next. Usual family stuff. Of course, fashion is always part, too!

People must be asking you for style advice all the time. What do you think was the best you've given?

It's true. Always. (Laughs) I always say know your body type, what silhouettes work for you, what colors suit your skin tone, and experiment! Style is very instinctive. Can't and won't impose.
ADVERTISEMENT - CONTINUE READING BELOW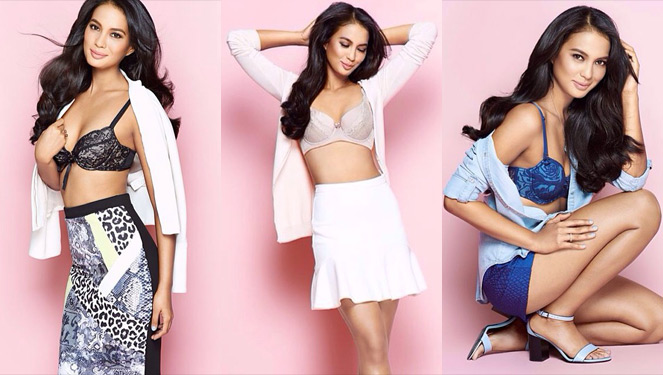 Isabelle Daza for Avon Intimate Apparel, styled by Liz
What does it take for Liz Uy to get a second glance at a girl's outfit? Does it take a lot to impress you?

Confidence, really. Nothing more stylish than confidence.

How about for men? What's the first thing you notice in a guy?

Nose. I have a thing for that. (Laughs)
Marian Rivera for Belo, styled by Liz
Do you have particular style standards in order to date a guy?

We have to have the same values. Should be hard working, too.

Every girl wants to be in your shoes right now. What keeps you grounded in spite of all the success you're getting?

My family.
ADVERTISEMENT - CONTINUE READING BELOW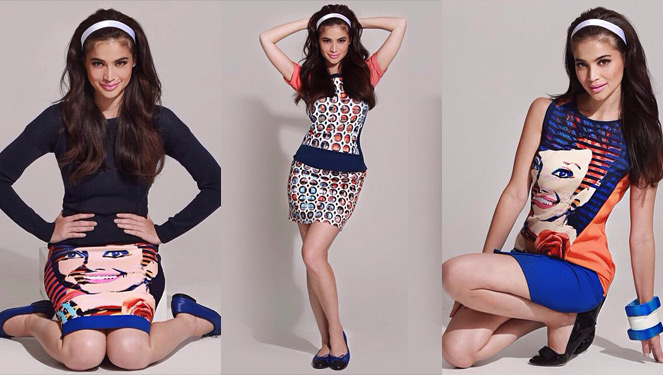 Anne Curtis for Plains & Prints, styled by Liz
You're in magazines, you have endorsements, you have a book, and now you have a TV show. You're practically a celebrity! Would you ever consider a career in acting?
(Laughs) Is this a serious question?

So what's the next big thing for Liz Uy?

I'm expanding my business together with a great team, Liz Uy Styling Co. is now open for non-celebrities, with a fair rate! We are now doing weddings and celebrations, corporate events, image building, consultation, and more! For inquiries, they can e-mail celebrations@lizuy.com.