Don't get us wrong. At Preview, we totally believe that age is just a number. But there's something to be said about the way clothes can make you look—and feel—younger. As opposed to putting on pieces you've had in your closet for decades, sometimes throwing on more contemporary designs can breathe new life into your style and put an extra bounce in your step. This especially applies to those who are in their 40s and beyond, who probably own clothes that are, well, a little dated.
However, that doesn't mean you have to slip into whatever Gen Z is wearing. Erin Busbee, a U.S.-based wardrobe stylist, shares super easy tips that will make you look current and therefore, feel youthful.
1. Pick your prints very carefully.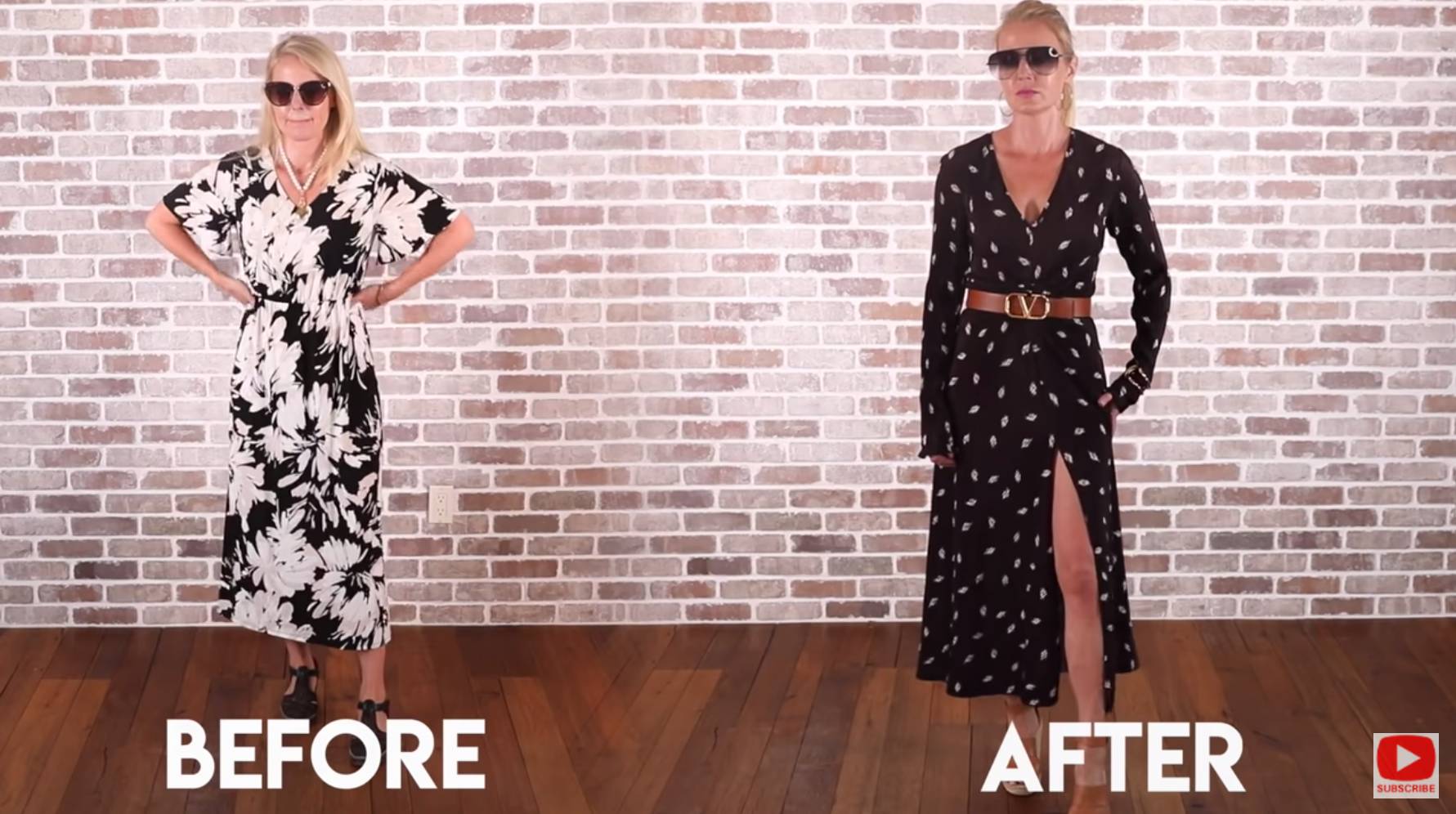 Prints are very tricky. They're either flattering or unflattering—there's no in-between. Erin says that one thing she's noticed with women in their 40s is that they gravitate towards loud, large-scale prints, which doesn't do any favors for their figure. "When in doubt, don't wear prints." When shopping though, she says that it's best to choose small-scale prints that won't enlarge your figure. It also depends on how you style it. For her printed dress, Erin cinched her waist with a leather Valentino belt that helped to accentuate her figure.
2. Own a good pair of jeans.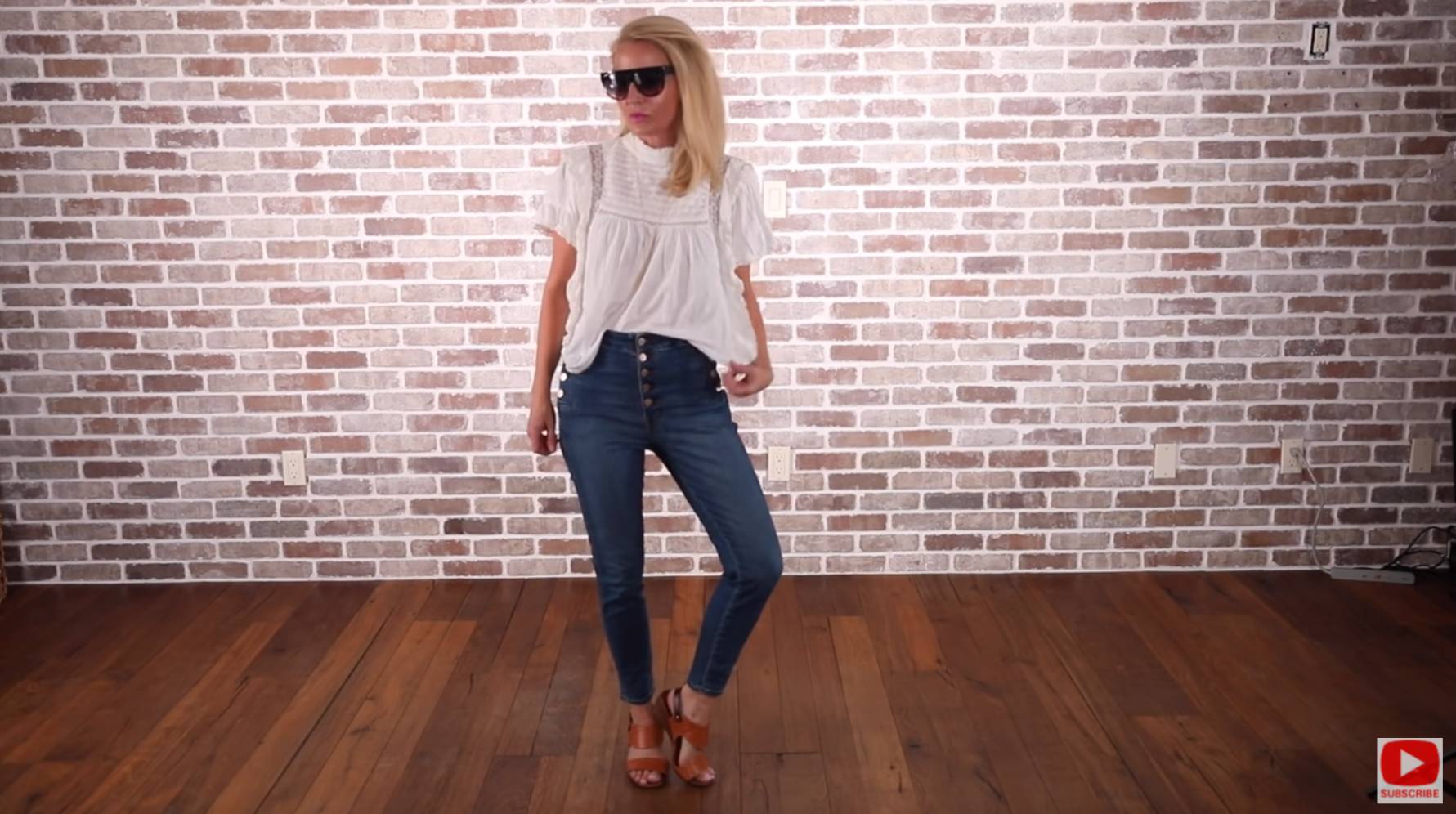 ADVERTISEMENT - CONTINUE READING BELOW
This doesn't just apply to women in their 40s. It's a universal, cardinal rule in fashion! Erin says that your jeans should always fit you perfectly, and the style should either be classic or trendy so you can avoid looking dated. Having a great-fitting pair of jeans can do wonders for your figure and instantly make you feel at your best.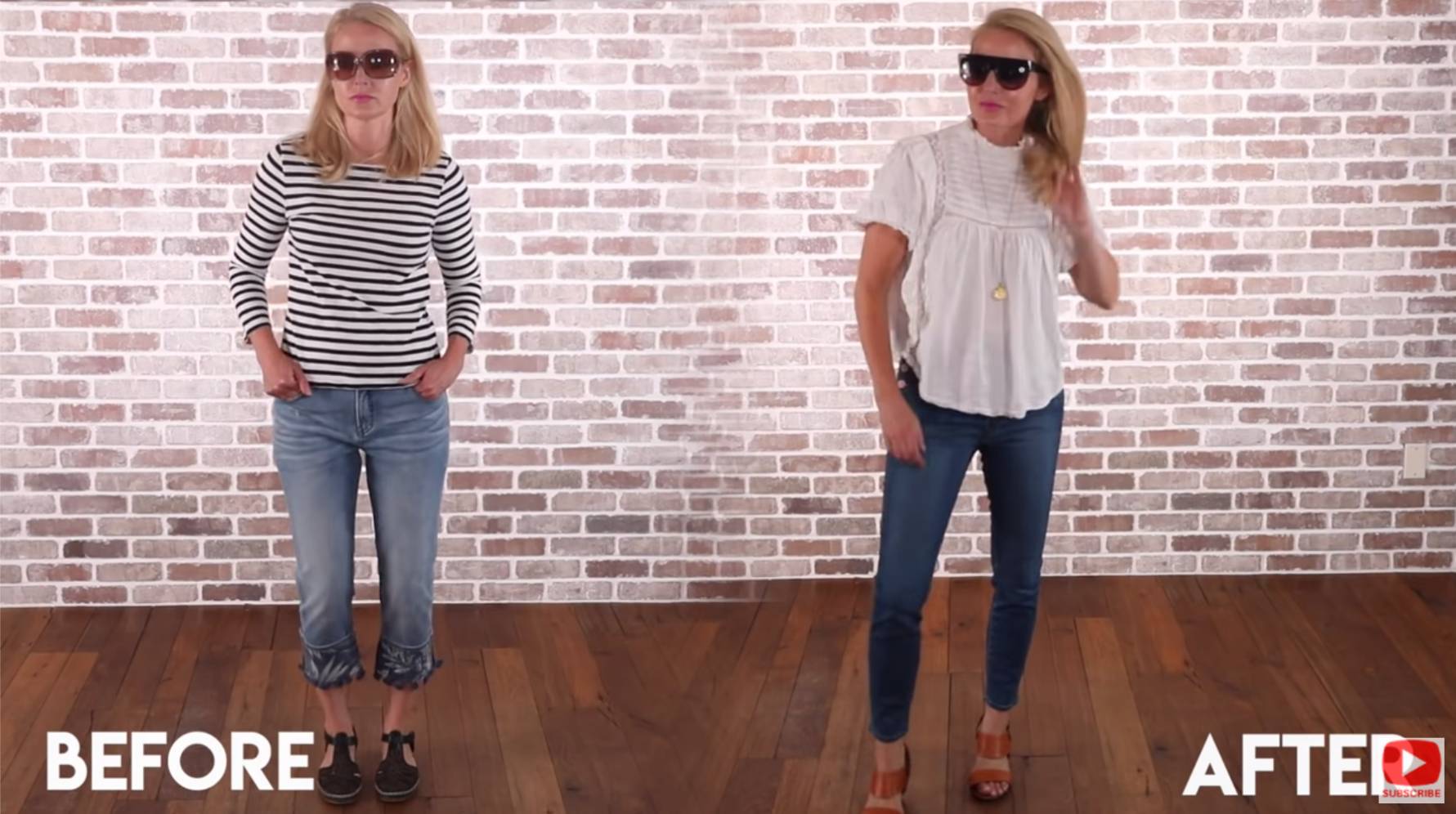 For example, instead of cropped jeans that bunch in the buttocks area, Erin opted for skinny jeans with a high-waist that elongates her legs. High-waist jeans are also great for those who want something with a little more stomach support.
3. Choose pieces that will embrace your figure.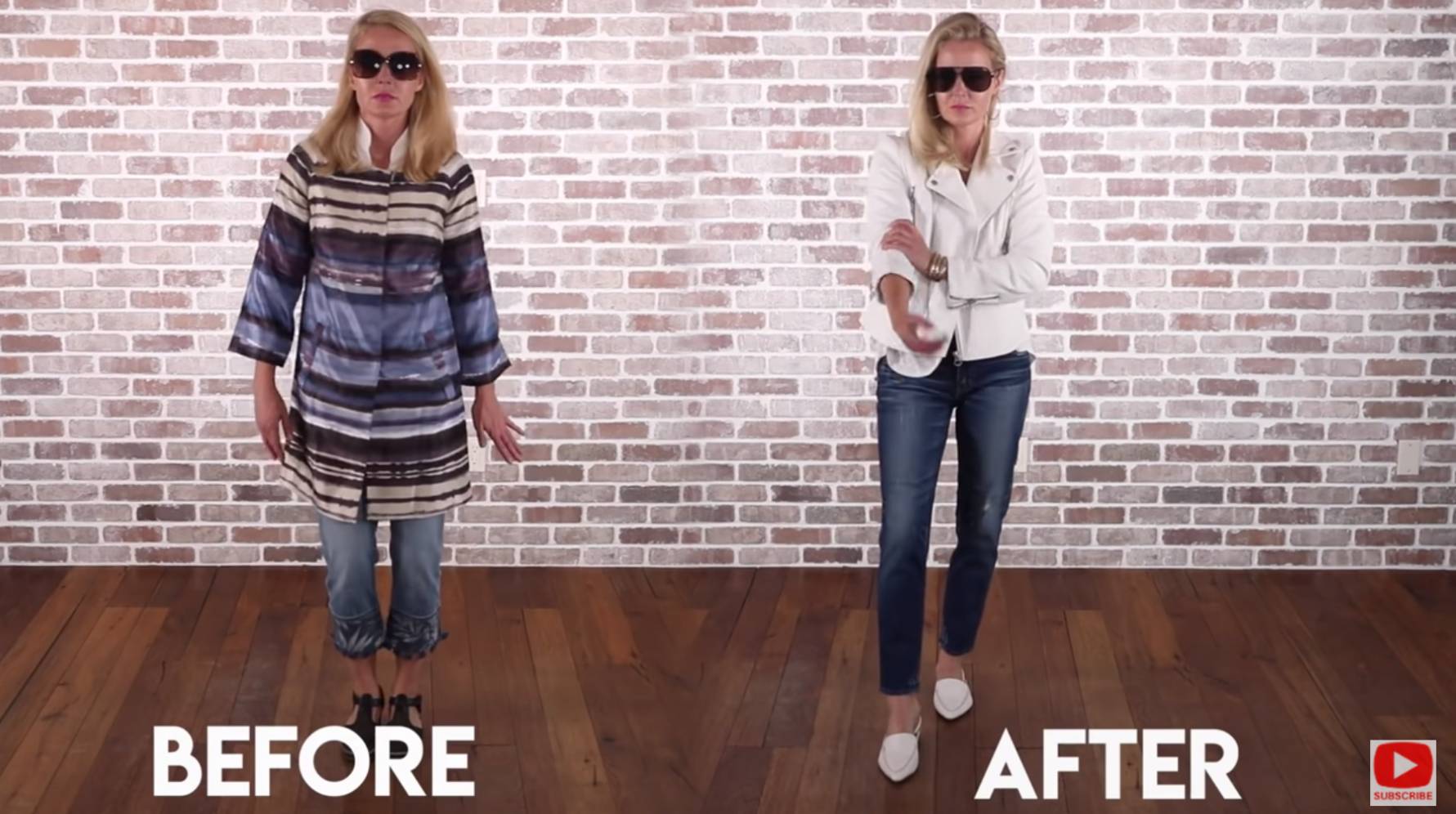 ADVERTISEMENT - CONTINUE READING BELOW
Another thing that Erin has noticed among women in their 40s is that they choose clothes that hide their figure instead of accentuating it. Examples are overtly boxy tops or voluminous dresses that drown out their silhouettes. It also applies to styling. One fashion boo-boo that Erin points out is piling on clothes that are all boxy, like a longline jacket and a long blouse. "The goal is to create shape and proportions. Highlight your assets."
Create a balanced proportion by mixing different hemlines and shapes. For example, she paired a tunic top with a structured moto jacket. "Don't hide your shape. Flaunt it."
4. It's all in the details.
Okay, so you've got a sleek outfit put together, but your accessories make or break the look. Erin says she noticed that some women in their 40s gravitate to old-fashioned jewelry, like colorful beaded necklaces, and also "comfort shoes" that don't look modern at all.
ADVERTISEMENT - CONTINUE READING BELOW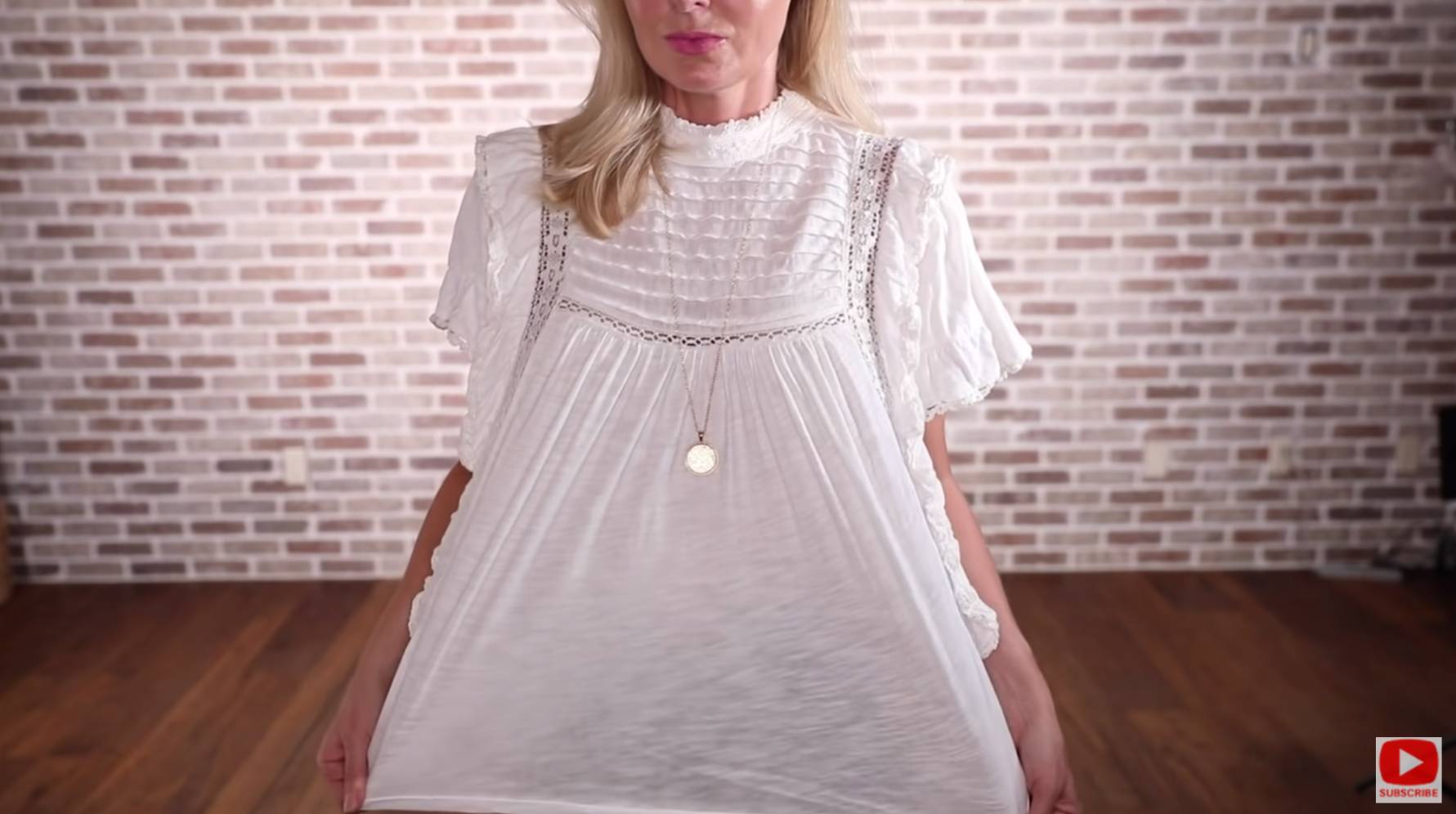 For jewelry, her tip is to choose classic accessories in metals like gold and silver, and to choose dainty designs that can be worn with any outfit. As for footwear, there are plenty of shoes out there that are both stylish and comfortable, like strappy leather sandals or square-toed heels. Throwing on a pair of hip sunglasses can also add some zest to the look and make it feel more modern.
ADVERTISEMENT - CONTINUE READING BELOW
5. Go for modern silhouettes.
Ultimately, it all boils down to choosing modern silhouettes. Note that Erin didn't say trendy. Just clean-cut, contemporary clothes.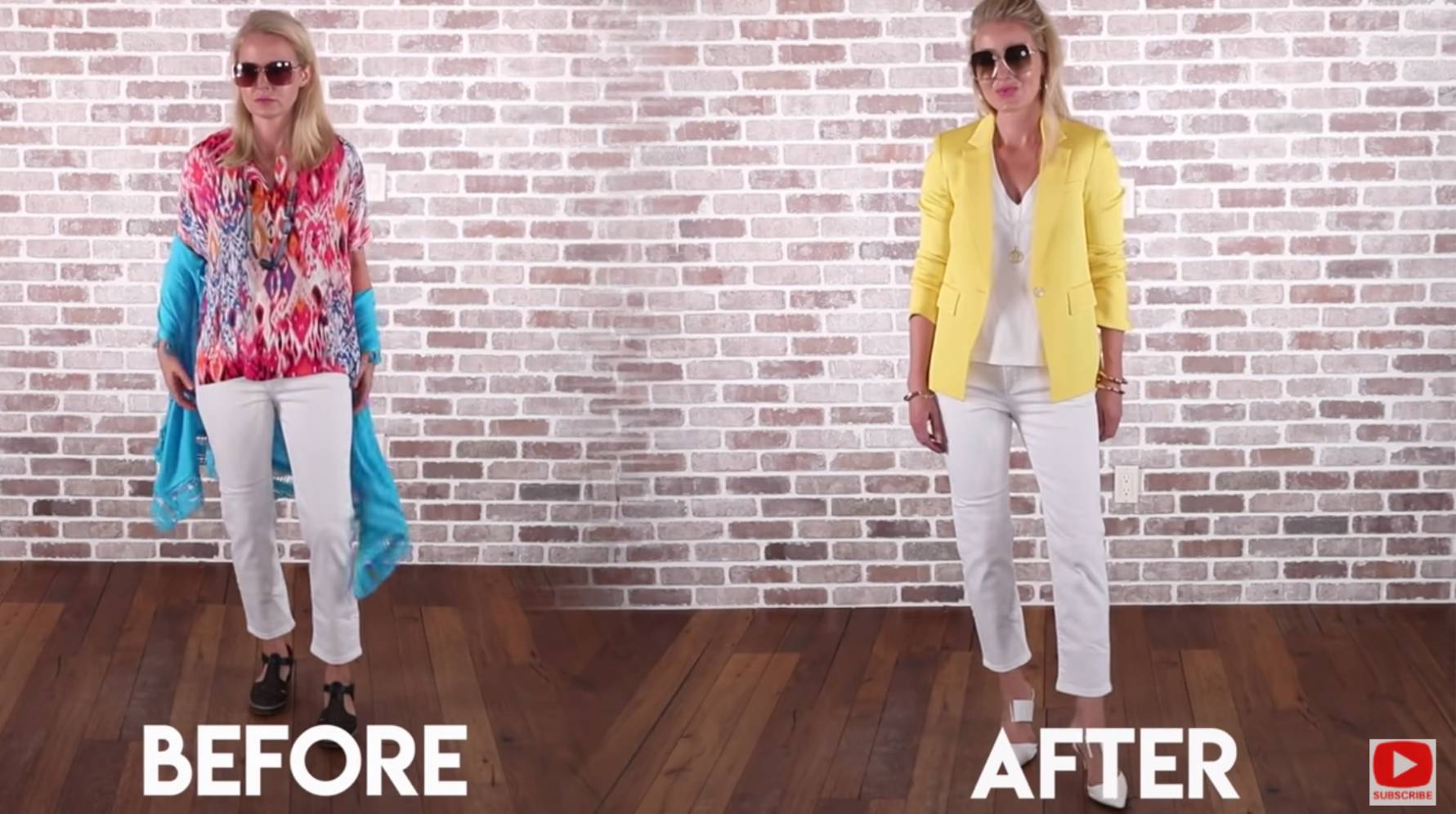 For example, she showed that instead of wearing large, colorful prints and cardigans with handkerchief hemlines, go for something simpler like a white tee, trousers, and throw on a statement piece like a bright blazer. "The shorter hemline of the jacket gives you legs. And if you want to extend the hemline you can wear the tunic top in the same color so you get that lengthening effect."
ADVERTISEMENT - CONTINUE READING BELOW
Other similar examples are rayon button-downs instead of ruffled cotton blouses, or perhaps simple black dresses instead of colorful printed ones. It's all about creating a sophisticated ensemble you'll feel great in.
Watch her entire video below:
Related Stories from Preview.ph
Hey, Preview readers! Follow us on Facebook, Instagram, YouTube, Tiktok, and Twitter to stay up to speed on all things trendy and creative. We'll curate the most stylish feed for you!