Editor's Note: Preview Style Diary explores an individual's sense of style—from his or her current fashion obsessions, to her go-tos, tried-and-tested tips, down to sartorial moods and shopping habits. Here, we document how fashion plays into his or her everyday life and dissect his or her style anatomy. To kick off our brand new series, we caught up with Camille as she reveals to Preview her go-to places for shopping, fashion must-haves, and overall aesthetic.
Janeena Chan started as a UAAP courtside reporter, and from there, we saw her blossom into a spirited events host with a strong following on Instagram. She's known for her joyful disposition, clever and witty comebacks, and a style that we'd very much love to cop. Below, we talk to Janeena all about her style evolution as she reveals her closet must-haves.
ADVERTISEMENT - CONTINUE READING BELOW
All About Janeena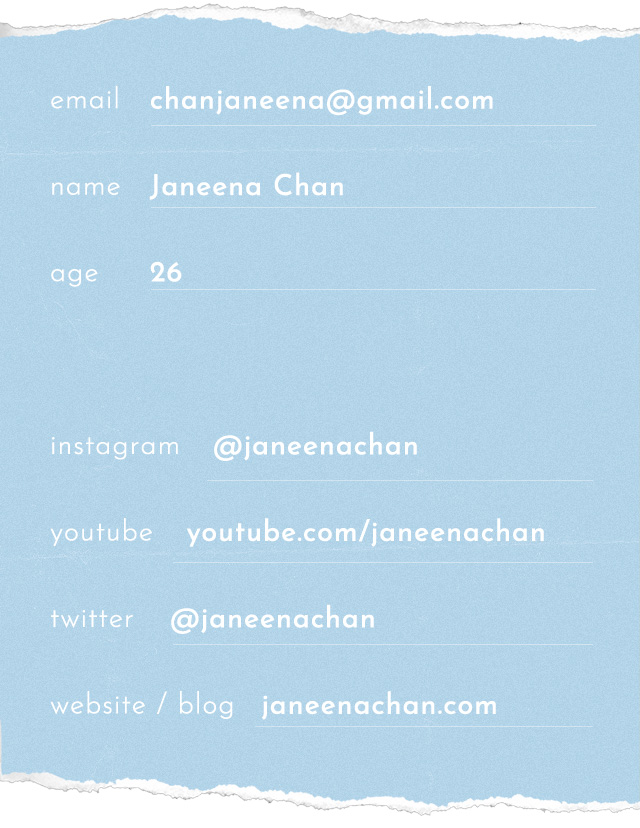 Janeena's personal style
In a few words, how would you describe your personal style?
"Flexible and fun."
When and how did you realize that this is your personal aesthetic? How much has your style changed over the years?
"It really has changed throughout the years! It was a bit more feminine and classic a few years ago, but now I've been really enjoying street style and stepping out of my usual comfort zone when it comes to style."
Name five items in your closet that you absolutely can't live without.
"Palazzo pants, a versatile jacket, a chic day-to-night bag, comfy yet stylish boots, bling—my fave jewelry of the season."
How would you describe your "uniform" outfit?
"Crop top or any fitted top and palazzo pants!"
ADVERTISEMENT - CONTINUE READING BELOW
Shopping Habits
Where do you usually shop for clothes, bags, shoes, accessories?
"RAF Manila, Forever 21, Zalora—so many brands online! (Use my code JANEENACHAN for a discount! Haha!)"
Are you an impulse buyer or more of an I'll-think-about-it-first kind of shopper?
"Depends if I'm in the mood to 'spoil' myself!"
ADVERTISEMENT - CONTINUE READING BELOW
Fashion Picks
What's your fashion obsession nowadays?
"Fun shaped bags or mini bags!"
Complete the sentence: Fashion makes me feel _____.
"Complete."
ADVERTISEMENT - CONTINUE READING BELOW
This or That