Working in fashion means I get an up-close and personal look at how clothes are crafted into wearable art. It's a reminder that beauty can be handcrafted by humans, and made even more beautiful by how the wearer can interpret them as an extension of themselves. But with gorgeous art made with the finest materials and hours of labor and love put into them, also comes a hefty price tag.
Some might argue that the daunting amount of zeroes is a steep price to pay for a designer piece. After all, one can surely find something similar in the sartorial gold mine that is fast fashion. To be honest, while I know the value of designer pieces, I often catch myself opting out of a big ticket purchase because of this very reason. I know the value of a luxury piece and I've always revered it, but at the same time I figured it was something that should only be looked at and well outside of my rotation of closet beaters. Being brand conscious was never a thing for me. If something looked good, I'd buy it. But my prejudice kicks in when we're talking about a five-figure T-shirt or a six-figure bag. It feels like too much of a responsibility to don a well-crafted piece of clothing, and I found it much easier to just wear something similar but for less the price.
ADVERTISEMENT - CONTINUE READING BELOW
But as this month's style challenge would have it, I would probably be eating my words and rethinking my lifestyle. Over the weekend, I wore only designer pieces. Here's what happened:
FRIDAY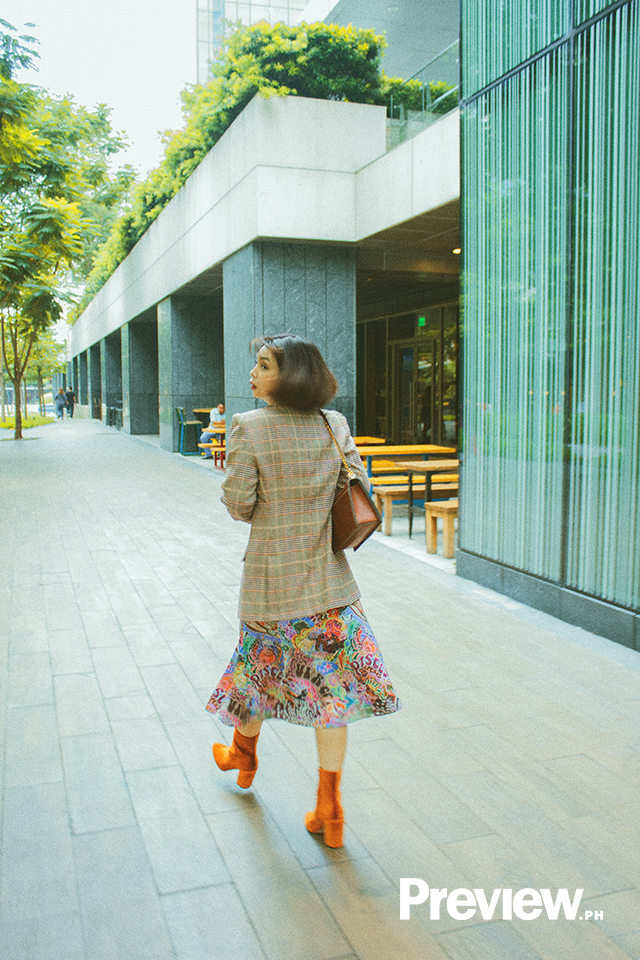 Tommy x Zendaya check blazer, P19,500, TOMMY HILFIGER, Greenbelt 5; Tommy x Zendaya satin wrap dress, P15,900, TOMMY HILFIGER, Central Square Mall; Mimi handbag, P30,500, FURLA, Greenbelt 5
CONTINUE READING BELOW
Recommended Videos
Fridays meant a relaxed coffee run for me. It's the last work day of the week and I felt more carefree with my schedule. That day, I was almost done with my weekly Preview.ph churn and fully ready to ease into the weekend. For this, I chose a party-ready dress and paired it with an office-appropriate blazer. I completed the look with a cute pair of boots and a small purse.
Designer Pieces I Wore:
BLAZER
I am fortunate enough to work at an office that doesn't have a strict dress code. You can come to work in whatever outfit you feel comfortable in—a lifesaver because I am a very moody dresser and the amount of denim I have in my closet limits the number of outfits I could wear in a regular office. Because of this, blazers never felt like a workwear item to me. Instagram and the runways taught me that it's a versatile piece you can wear pretty much anywhere for anything. And after doing some fast outfit calculations, I figured I could wear this particular piece at least once a week.
ADVERTISEMENT - CONTINUE READING BELOW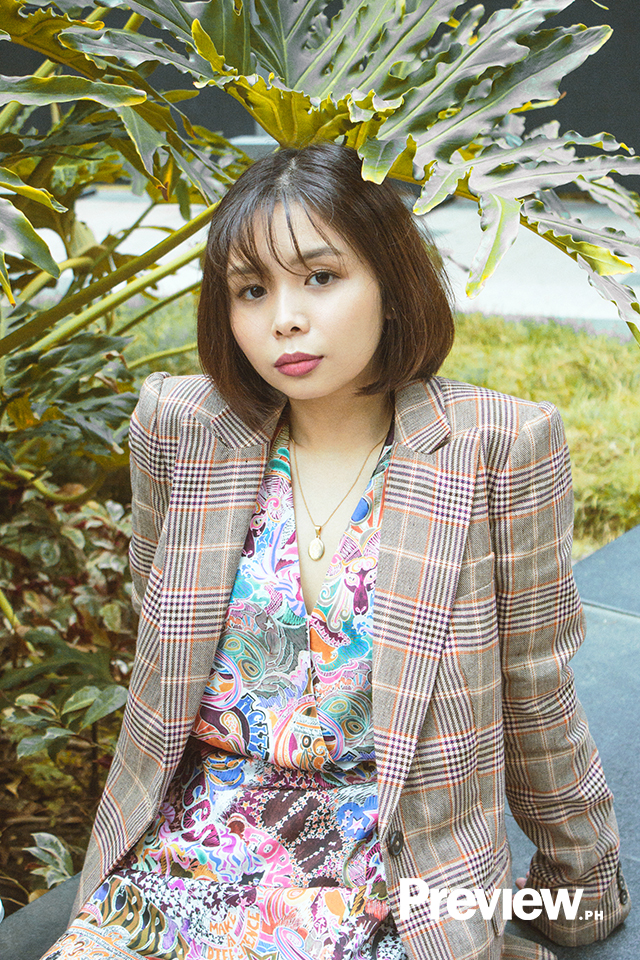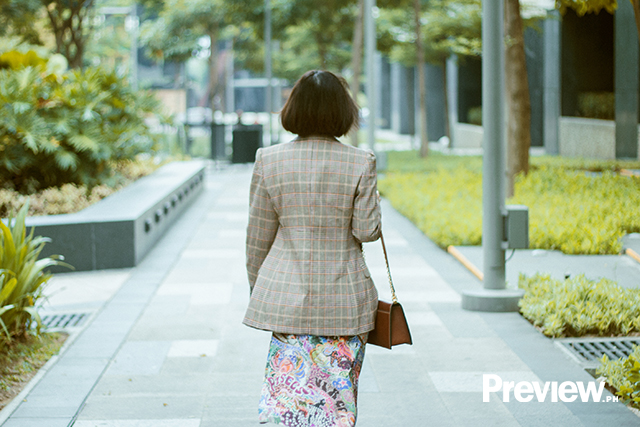 ADVERTISEMENT - CONTINUE READING BELOW
Given that most of my blazers are worn and washed often, they deteriorate slowly over time. But once I put this Tommy Hilfiger linen blazer on, I could already tell the difference. The Tommy piece was an expertly tailored and well-made blazer. Though I opted to wear a size bigger (because I'm a big fan of oversized dressing), the linen coat held its shape across my shoulders and didn't engulf my frame. Because it was made of linen, the garment was breathable and didn't make me break a sweat under the summer's scorching heat. Main takeaway? There is indeed a better option beyond my 2000-peso blazers.
Would I buy it?
If I were to wear the blazer at least once a week for the next 12 months, I think I will be able to maximize its cost-per-wear value. At P19,200, the blazer comes at a steep price. But with its fabrication and cut, not to mention its versatility (I could already imagine wearing a lot of outfits with this), I'd be willing to swipe my card for this designer purchase.
ADVERTISEMENT - CONTINUE READING BELOW
DRESS
Zendaya, my queen, has done the impossible. She made me fall in love with a printed wrap dress. I'm not really one who'd opt to wear something like this, but this dress is simply after my money. While the print might look overwhelming, the dress is balanced out by slinky elements. It has little slits on both arms, a modest yet flattering V-neckline, and a thigh-high slit you could probably get past HR.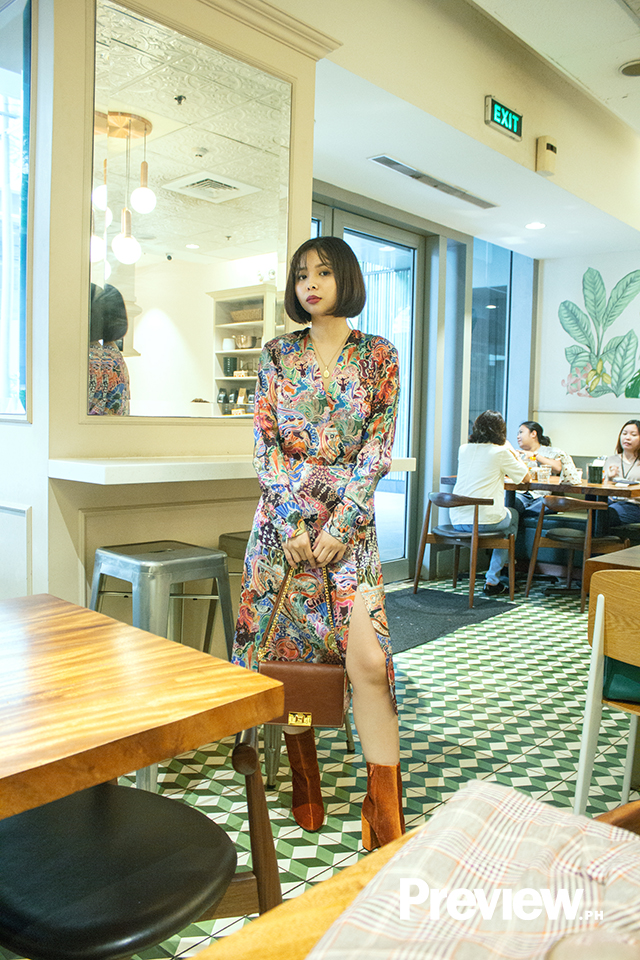 ADVERTISEMENT - CONTINUE READING BELOW
Would I buy it?
If you told me all the local Tommy stores ran out of this piece and there was only one left in my size, I'd take it! I loved the loud '70s-inspired print that I know I can't find elsewhere. I am also a fan of its silky, luxe feel that will instantly make you feel like a million bucks walking into the office. Who am I to say no to that?
BAG
I love bags that are roomy, sleek, and versatile. And somehow, Furla just ticks off all the boxes with its Mimi handbag. While I'm no bag expert, I do know the difference between cheap and expensive ones. I'm plenty experienced with fast fashion brands and have a few designer pieces care of my mom's collection of vintage Louis Vuittons. When I got my hands on this Furla tote, I knew it was something made to last a long time. Its leather body is both sturdy and soft, the hardware is shiny and well-made, and the inside lining is stitched to perfection. Plus, I can wear it as a sling or as a handbag!
ADVERTISEMENT - CONTINUE READING BELOW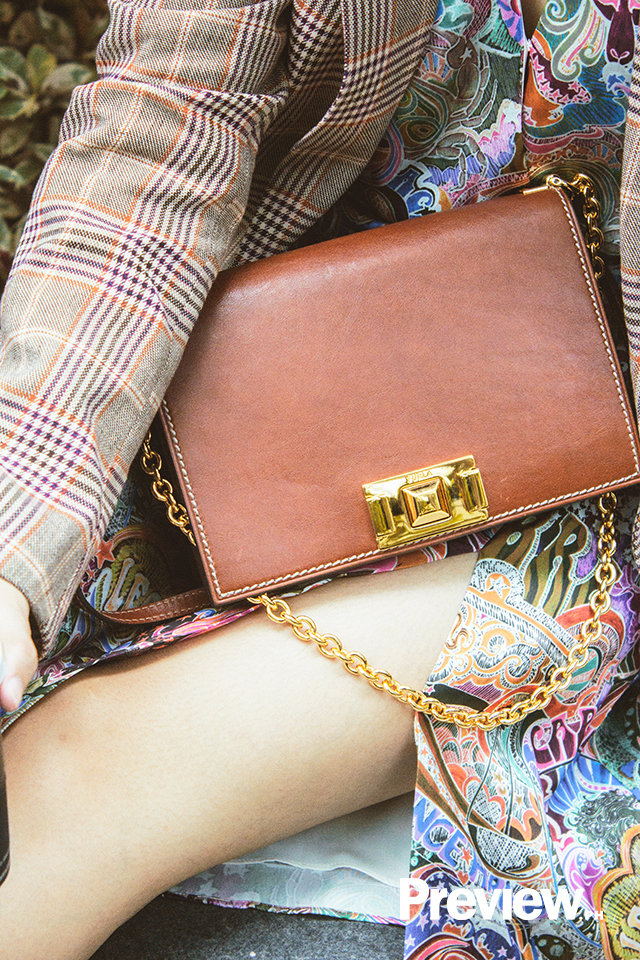 Would I buy it?
If I was looking for a sensible bag to wear every day, I would definitely invest in this bag. It has a safe, neutral hue that will match anything I already own, it's roomy enough to hold my everyday essentials, and I know the bag will last longer than most of my retail-branded purses. If I were to carry this bag for the next 365 days, I would be paying P83/day—not bad; swipe!
ADVERTISEMENT - CONTINUE READING BELOW
SATURDAY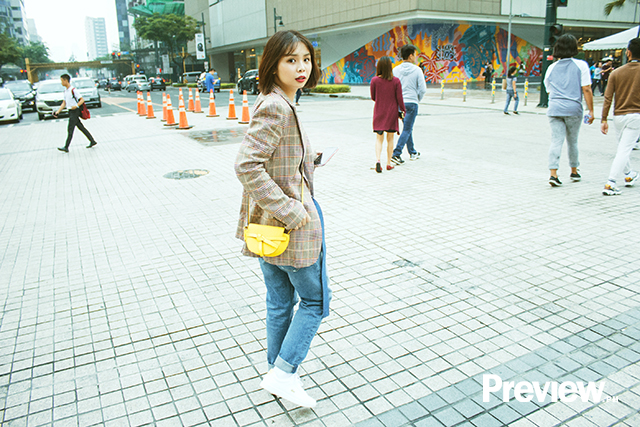 Denim jeans, P39,998, OFF-WHITE, 8 Rockwell; White sneakers, P5560, LACOSTE, Central Square Mall; Mini gate bag, P71,000, LOEWE, Shangri-La Plaza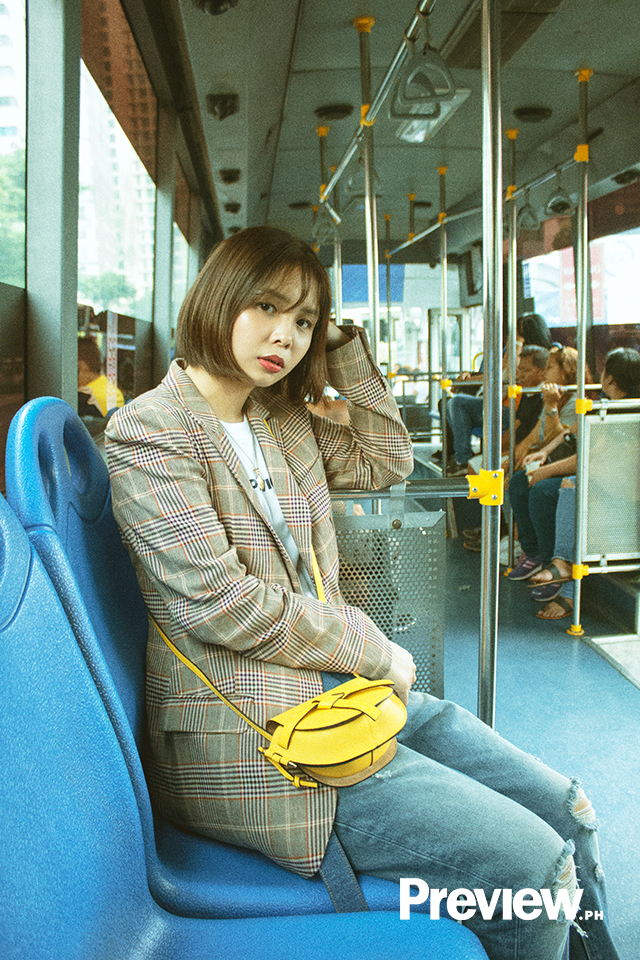 ADVERTISEMENT - CONTINUE READING BELOW
Saturdays are my off days. I like to wear relaxed clothing that lets me move around freely and comfortably. Now, you may notice that I'm wearing the blazer again, but that just shows how much I love it and how versatile it can be. Plus, here's a tip: Off-duty oufits will always look polished with a blazer.
Designer Pieces I Wore:
JEANS
I am a fan of Off-White. It's a streetwear brand that carries a rich story and context. Virgil Abloh has done such a wonderful job of turning streetwear into a luxury brand. What's more, I am a denim lover. I like jean jackets and mom jeans so much I could easily wear them for a week straight. So when I was given the chance to wear designer pants, I almost freaked out.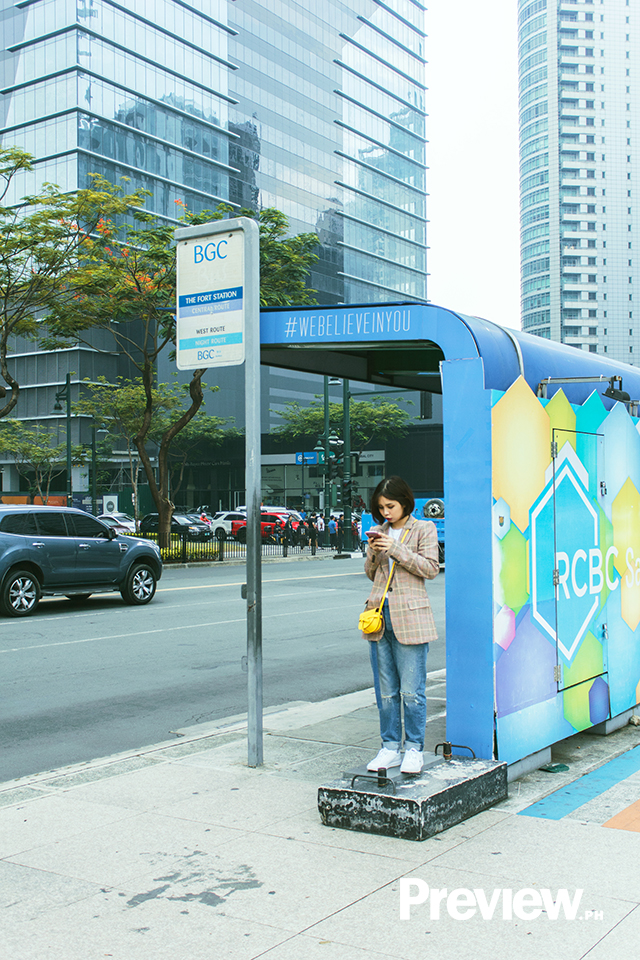 ADVERTISEMENT - CONTINUE READING BELOW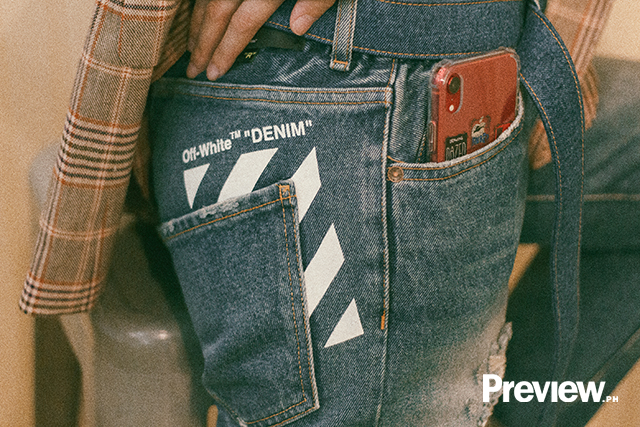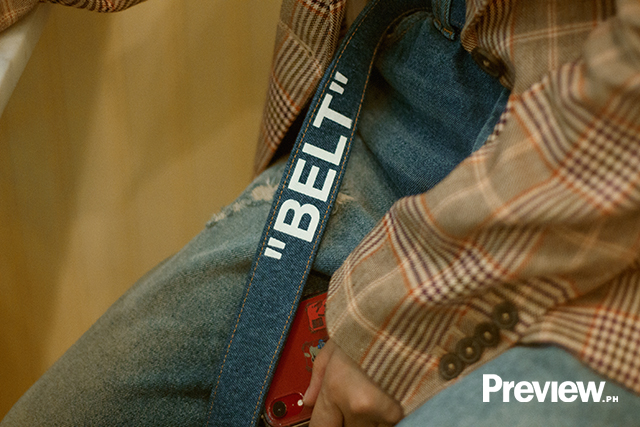 ADVERTISEMENT - CONTINUE READING BELOW
I wore distressed jeans that featured Off-White's iconic stripes and tiny wording painted on the denim. Of course, there had to be a word sandwiched in between quotation marks, otherwise it wouldn't really be Off-White, right? For this piece, you can find it on the "belt." I've worn enough pairs of jeans to know which ones are of high quality and not. And boy, I never knew denim could feel this great against my skin.
Despite it being new, the fabric felt soft in places that should be (around my thighs and calves) and sturdy where it's needed (belt, waist, and crotch area). The text and stripes were actually painted on the denim, but they didn't feel like they would easily chip off after some washes. The hardware, too, was pretty solid. It was matte and looked like it would never ever tarnish.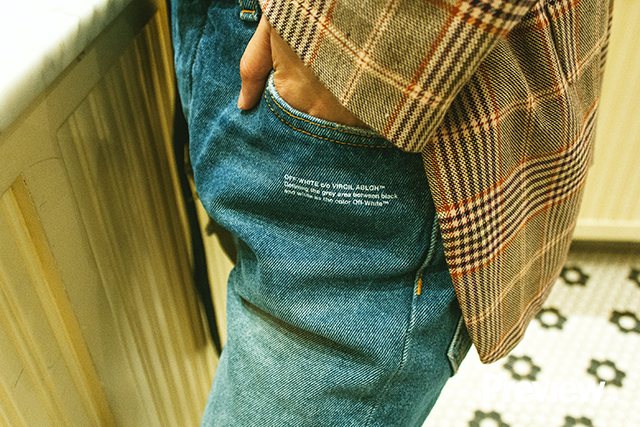 ADVERTISEMENT - CONTINUE READING BELOW
Would I buy them?
My mom would probably forgive me for buying a pair of jeans for P40,000, right?
SHOES
Here's another confession: I am super into sneakers. I'd wear them every day if I could. They're comfy, light, and can easily match my current wardrobe. For a while, I got sucked into the chunky shoe trend that I've forgotten about my other pairs. To be honest, I thought I was done with white kicks because they're too high maintenance. But this Lacoste pair might just convert me. It's sleek, minimalist, and has understated yet opulent details like the gold croc!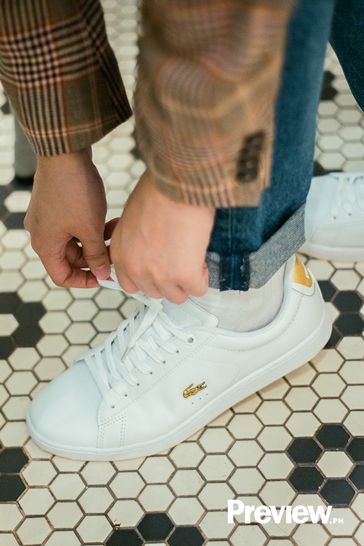 ADVERTISEMENT - CONTINUE READING BELOW
Would I buy them?
Seeing how this Lacoste pair costs almost as much as my Adidas and Nike sneaks, I would buy them off the bat. I think the bias against brands like Lacoste when it comes to footwear is its longevity of use. For sports brands, you're already assured that they will last long. But if you give Lacoste or other similar brands a chance, you'll find that they're just as reliable as your tried-and-tested ones.
BAG
Where do I even begin? This Loewe bag is after my loud color-lovin' heart. Its bright lemon yellow hue is just the right color to brighten up just about any outfit. The bag's soft calfskin and suede lining is such a luxe touch to this cool bag. The size is also appropriate for a weekend look. Truth be told, I had to trim down my belongings to just my essentials: car keys, lipstick (tightly-capped, otherwise it'd stain the suede!), cardholder, and a small packet of tissue.
ADVERTISEMENT - CONTINUE READING BELOW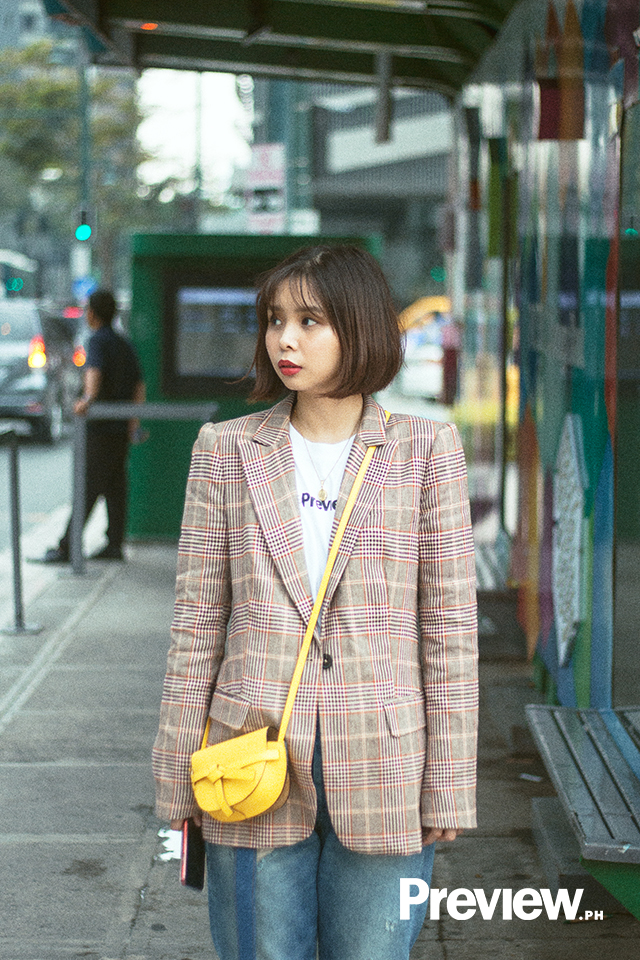 PHOTO BY

Daniel Evangelista

ADVERTISEMENT - CONTINUE READING BELOW

Would I buy it?
I think this is a big purchase I wouldn't mind saving up for. It's a statement bag that's just the right size and something I will surely love forever. I think I just have to study up on how to care for and maintain a bag like this.
SUNDAY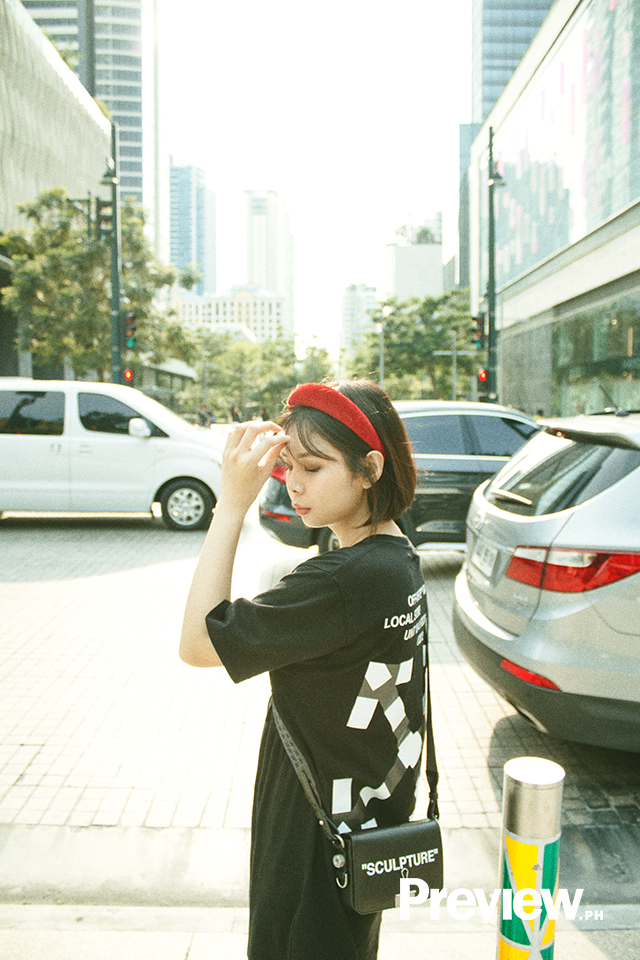 ADVERTISEMENT - CONTINUE READING BELOW
Off-White Manila shirt in Black, P14998, OFF-WHITE, 8 Rockwell; Mini Sculpture bag, P54,498, OFF-WHITE, 8 Rockwell
I love Sundays. I call it my sloth day. I can just lounge around, do nothing, and pretty much just chill. And if you know me, you'd know that I spell comfort with an XL tee.
SHIRT
As we've established, I stan Off-White and I've always wanted one of their shirts. But again, I'm scared to buy a designer basic. One, because I know I'll overuse it. (But hey, what's so bad about having an office uniform right?) And two, the fabric feels so soft and comfy! I kept thinking, "If I washed it a lot, would I end up ruining the print?!" Gah, the pressure!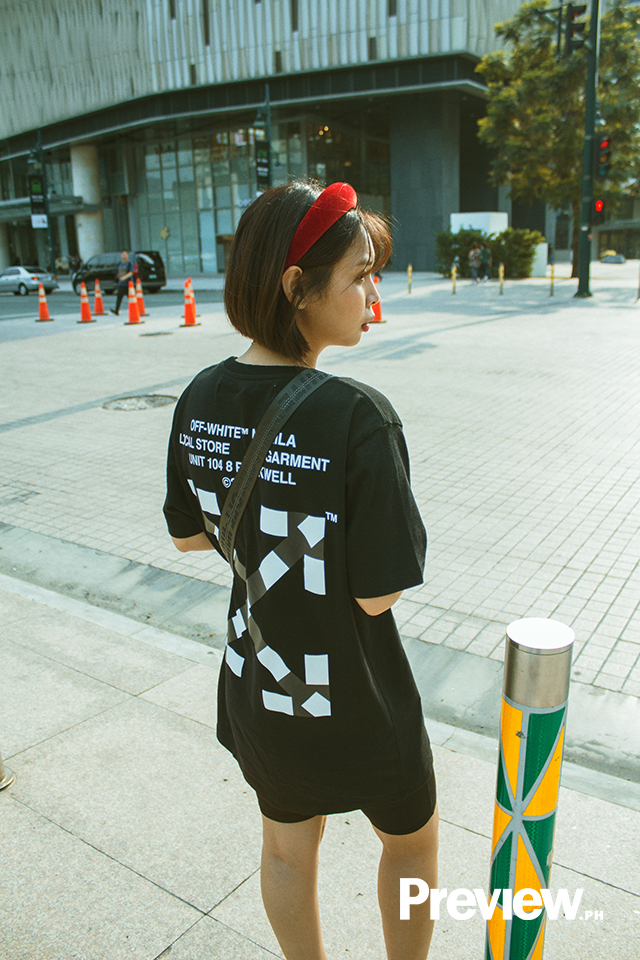 ADVERTISEMENT - CONTINUE READING BELOW
Would I buy it?
This shirt really got me thinking. Would it be too much to spend P15,000 on a black shirt? If you think about it, if I use it only 25 times in my entire lifetime, I would effectively be paying only P600 per use. Okay, fine. Virgil wins.
BAG
This binder clip bag has caused so much criticism online. Why would anyone pay for a bag with a binder clip on it? Well...because! That's the best part. It's in irony that Off-White thrives and trumps other brands. When you have a bag with the word "Sculpture" on it, won't you be the least intrigued? How did it become a sculpture? Is it because the designer said so? Is it the art of constructing the bag—of putting together the finest hardware, leather, and well, binder clips—that makes it worth about P55,000?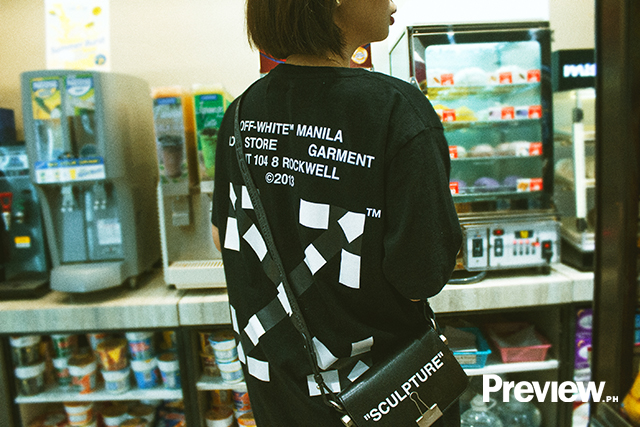 ADVERTISEMENT - CONTINUE READING BELOW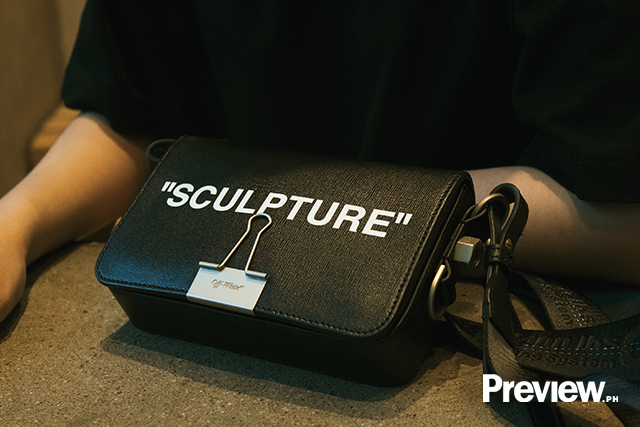 Would I buy it?
The math justifies: P55,000/55 uses = P1000/use. That's kind of like buying a fast fashion bag...55 times over. I guess Virgil can win this round, too.
Conclusion
After the challenge, I had come to ponder: When it comes to buying designer pieces, just what are we paying for, really? Yes, we pay for the high quality materials they're made of. But apart from this, what else? Surely a top-grade cotton shirt won't amount to P15,000, right?
ADVERTISEMENT - CONTINUE READING BELOW
Then I realize: You don't just pay for what's tangible to you. You pay good money for the experience, for the feeling these pieces of art can bring you. As Rainbow Rowell writes in Eleanor & Park, "[Art] was supposed to make you feel something." So if it sparks joy (and you've got the cash), just go ahead and buy the darn thing.
Related Stories from Preview.ph
Hey, Preview readers! Follow us on Facebook, Instagram, YouTube, Tiktok, and Twitter to stay up to speed on all things trendy and creative. We'll curate the most stylish feed for you!