For the 8th Star Magic Ball, we were expecting to see Jessy Mendiola in her usual embellished frocks and long, wavy locks, which she was known for when she played the most-coveted role of Maria Mercedes. We were prepared to see her in her usual sexy silhouette, but instead, she walked down the red carpet in a classic ball gown- and more surprisingly, in the shortest bob we've seen her in.
The lovely Jessy has indeed taken us by surprise, but lucky for you, we've got the inside scoop on her elegant red carpet look. Scroll down and go behind the scenes with us as we dress up with one of today's most promising leading ladies.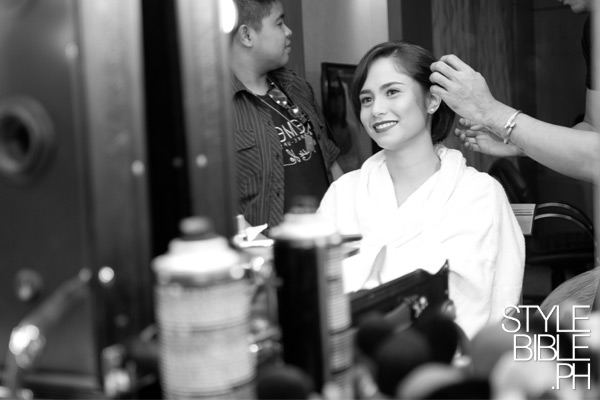 The first thing we noticed upon entering the hotel room was Jessy's new 'do. Can you believe she actually wanted it shorter? But since she has existing endorsements and contracts to comply with, this was the shortest that she could afford. Jessy tells us, "I wanted something fresh, something new. I hope they like it because they're used to long and curly hair that is very Maria Mercedes, but I think it's time for a change."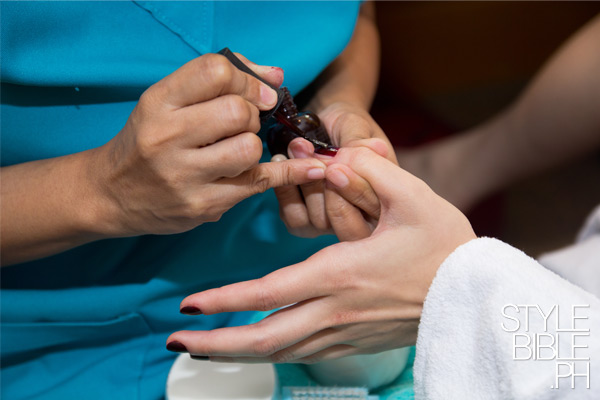 ADVERTISEMENT - CONTINUE READING BELOW
Her preparation for the ball started with a manicure, and she opted to paint her nails red to complement the classic look she's going for.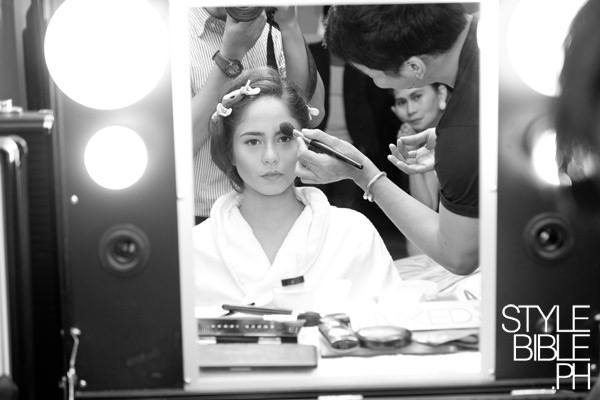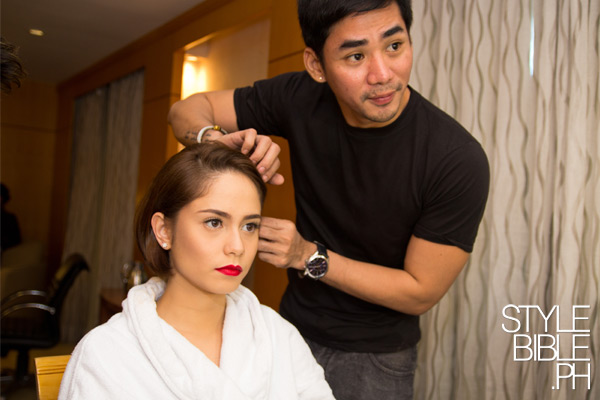 Since her hair is quite short already, it took her hair and makeup artist Kusie Ho just a few minutes to fix her tresses.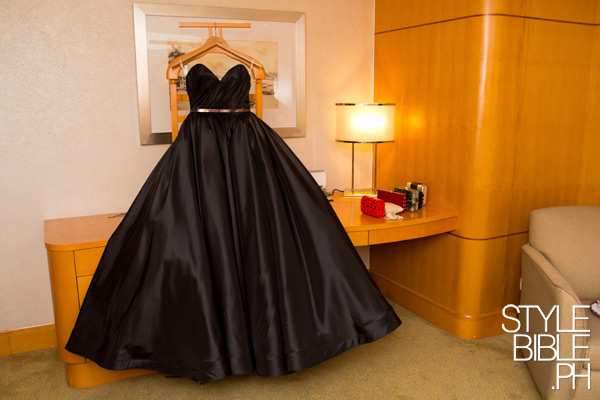 ADVERTISEMENT - CONTINUE READING BELOW
While Jessy was on the makeup chair, we had the liberty to look around and see what she'll be wearing for the red carpet.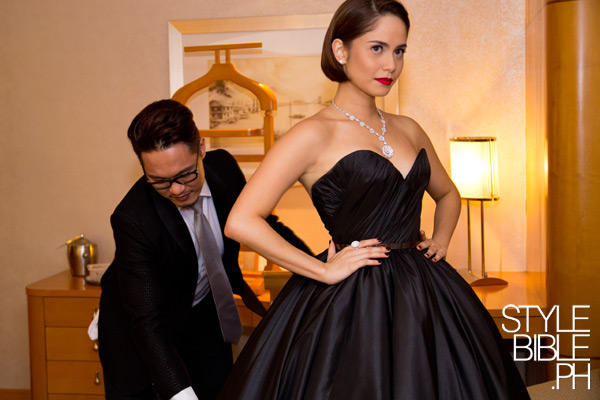 We had a quick chat with designer Popo Go as he enlightened us about his inspiration in the making of Jessy's gown. "For the past few years, Jessy has always worn embellished gowns. So for this year, we're leaning towards a more classic look," he explained.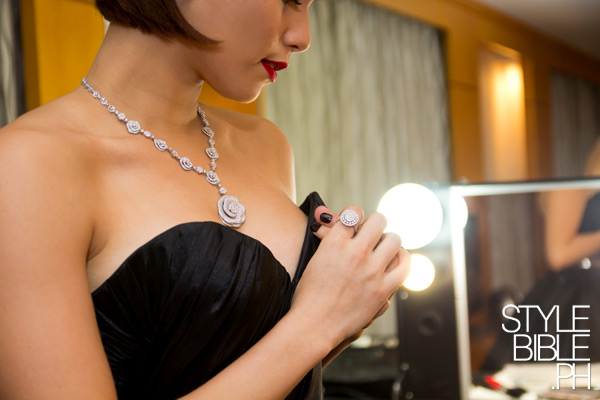 Her stylist, Ica Villanueva, also shared how they geared towards a more classic approach to Jessy's red carpet look this year. "Knowing Jessy, her personality is very classy but also edgy and a bit boyish. So this year, we wanted something that will showcase that and her beauty. We also noticed that every year it's all beaded and embellished gowns, so now we opted for something simple yet elegant to highlight her face instead."
ADVERTISEMENT - CONTINUE READING BELOW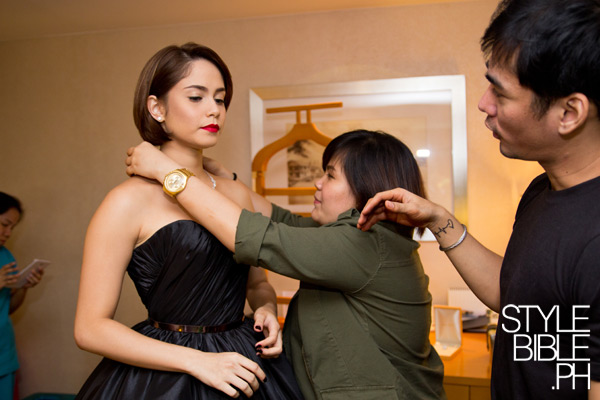 Just a few finishing touches from her glam team to make sure she's picture-perfect for the ball.
Here's the all-dolled up Jessy striking some quick poses for a photo with her mom and her designer, Popo.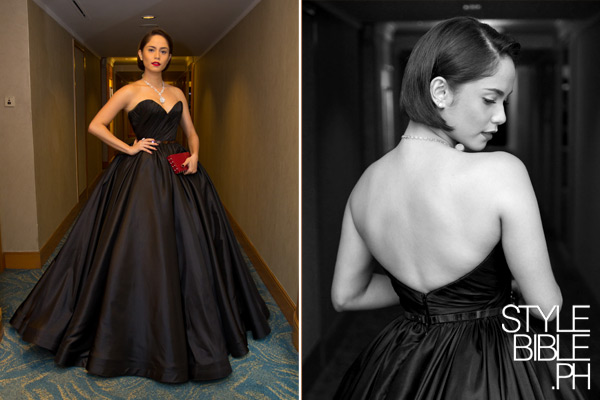 ADVERTISEMENT - CONTINUE READING BELOW
A few minutes before eight o'clock, Jessy was all set for the red carpet.
Photos by Mike Dee
Want to see more? Launch the gallery for the rest of our exclusive BTS photos.
See what happened when we dressed up with Heart Evangelista here.
See what happened when we dressed up with Kim Jones here.
See what happened when we dressed up with Jasmine Curtis-Smith here.