When we were choosing the celebrities we wanted to dress up with for the 8th annual Star Magic Ball, we didn't think twice about including Jasmine Curtis-Smith in the lineup. With her effortless beauty and endearing charm, tagging our #feels as mere curiosity on how she will look that night would be an understatement. Trekking a path not commonly taken by celebrities her age, this young lady opted to go to school, choose interesting characters to play, and stay simple. All of which are factors that make her one to watch out for.
On her second year of attending the Star Magic Ball, the young and fresh Jasmine, along with her dapper date Sam Concepcion, dazzled in a '40s-inspired Old Hollywood glam look. Enlisting the help of stylist duo Em Millan and Rainier Dagala, makeup artist John Pagaduan, and hair stylist Avril, scroll down to see what happened.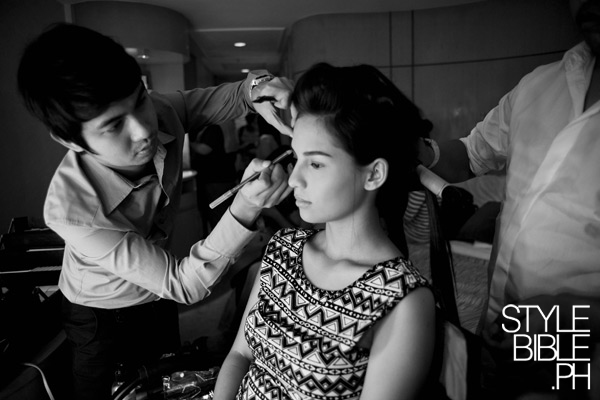 When we got to their hotel room, Jasmine was already seated on John Pagaduan's makeup chair. "Her manager doesn't like very bold makeup so I'll just do something natural—focus on the eyes and maybe add plum lips." Jasmine also shared with us that John doing her makeup was one of her non-negotiables.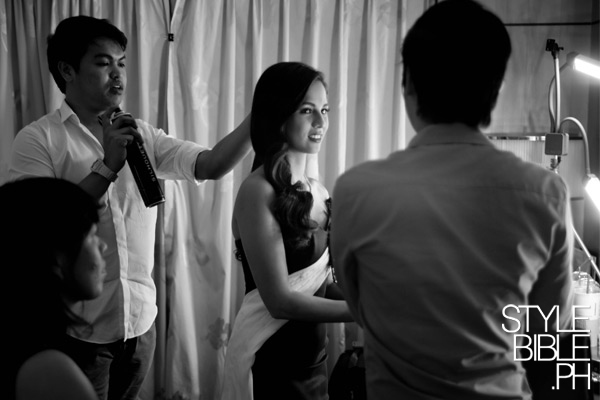 Hairstylist, Avril, on the other hand was working on Jasmine's tresses. "We just want her hair down with soft curls and a bit of texture."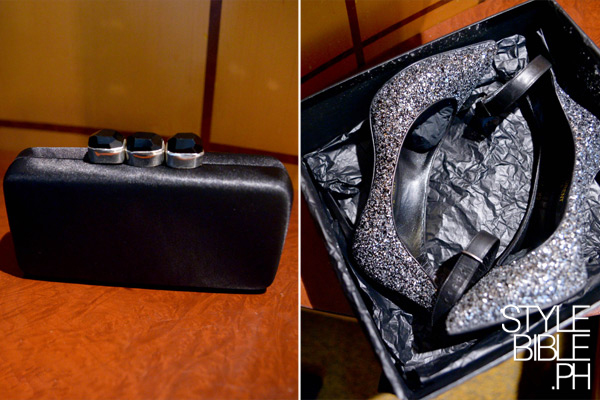 "The bag is a custom Ana Rubio design," says stylist Em Millan. The shoes on the other hand are Saint Laurent glitter ankle strap pumps.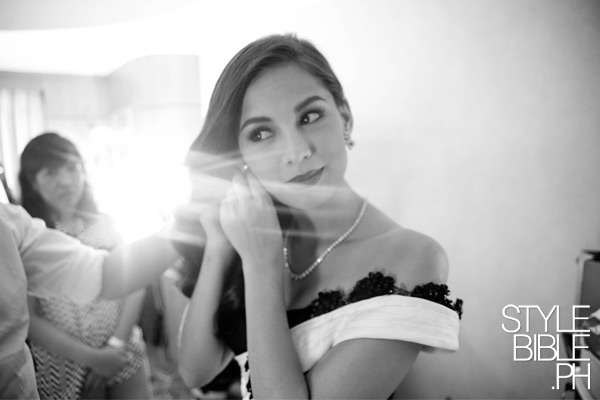 After an hour and a half, Jasmine already slipped into her Chris Diaz gown. Her diamond earrings and necklace were from Jewels Podium by Janel.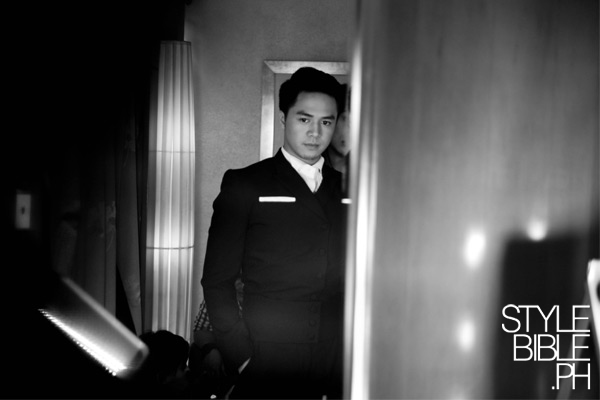 That was also already Sam's cue to start suiting up. "Sam is known for his adventurous fashion taste. He's a performer. His fashion choices are usually bold and this year, steampunk era was the peg. He's wearing an Albert Andrada tailored suit that is tucked in," reveals Rainier Dagala
ADVERTISEMENT - CONTINUE READING BELOW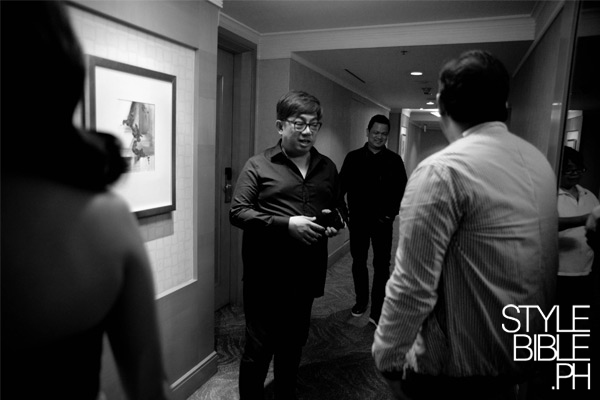 Designer Albert Andrada personally dropped by to check up on his client, Sam.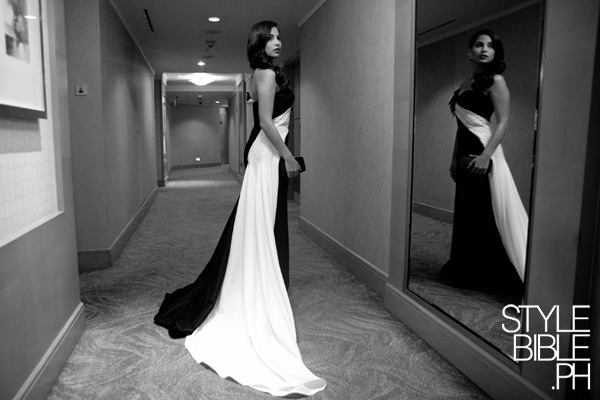 "We were inspired by (Italian fashion designer) Elsa Schiaparelli. Em and I wanted Jas to look like a modern 1940s girl. There was no plan B. Star Magic Ball is known for all the ball gowns so we wanted her to veer away from that this year, to present something fresh. She has a knack for things that are non traditional and we wanted to capture her personality. And someone who is popular but not main stream is Chris Diaz. It's his Star Magic Ball debut and normally he doesn't agree but the peg was aligned with his aesthetics. We really didn't expect him to agree!" shares Rainier.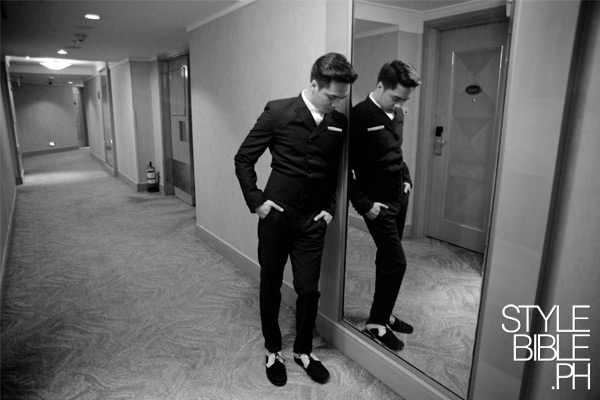 Sam shows us that it's not only the ladies who can change things up on the red carpet. "I want every year to look different and to look better. You could do all the classic stuff later on. While you're still young you can still play around and be fun. I love it! I really, really love it! "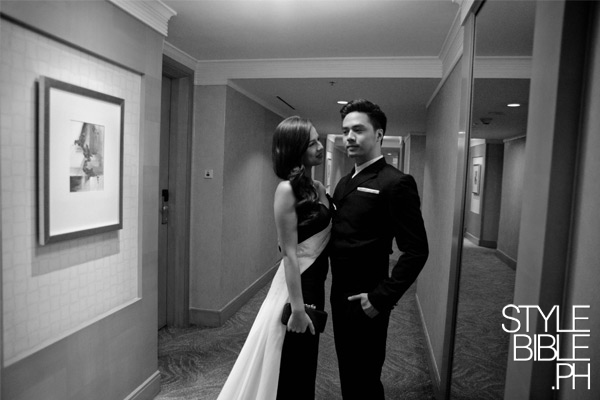 When we asked what Jasmine was looking forward to the most, she said "Just being with Sam and having his company around. That's why I'm attending. That's really what I look forward to when he invites me to events." Sam answered by saying, "It's always automatic [to invite Jas] because why would I want to go with anyone else?"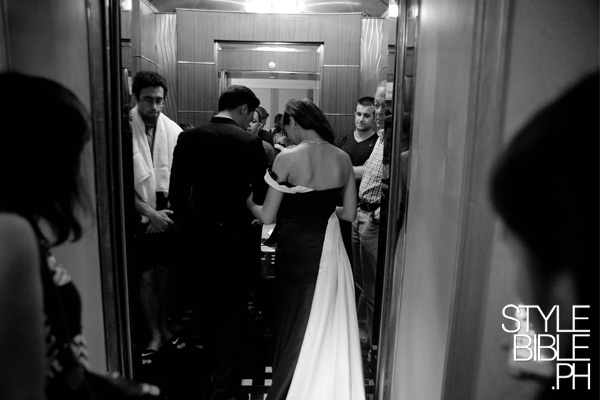 By 8pm, the young lovebirds were off to the ball.
Photos by Karlo Torio
Want to see more? Click on the gallery for a few more scoops on Jas and Sam plus exclusive BTS photos.
See what happened when we dressed up with Heart Evangelista here.
See what happened when we dressed up with Kim Jones here.
ADVERTISEMENT - CONTINUE READING BELOW
See what happened when we dressed up with Jessy Mendiola here.