She's the Brit model with over 6 million followers on Instagram, she has the eyebrows that everyone wants to have, and she has that I-don't-care-I'll-do-what-I-want attitude that we can't help but love; we're talking about the birthday girl, Cara Delevingne. As the fast-rising model turns 22, we say enough talk about her brows, it's time to put the spotlight on her style. When she's not walking the runway for Chanel or Victoria's Secret, or when she's done posing for the cover of Vogue or an ad for Topshop, Cara likes to have fun. With her countless A-lister friends, this young model keeps all her fans up-to-date with her activities on social media, OOTDs included.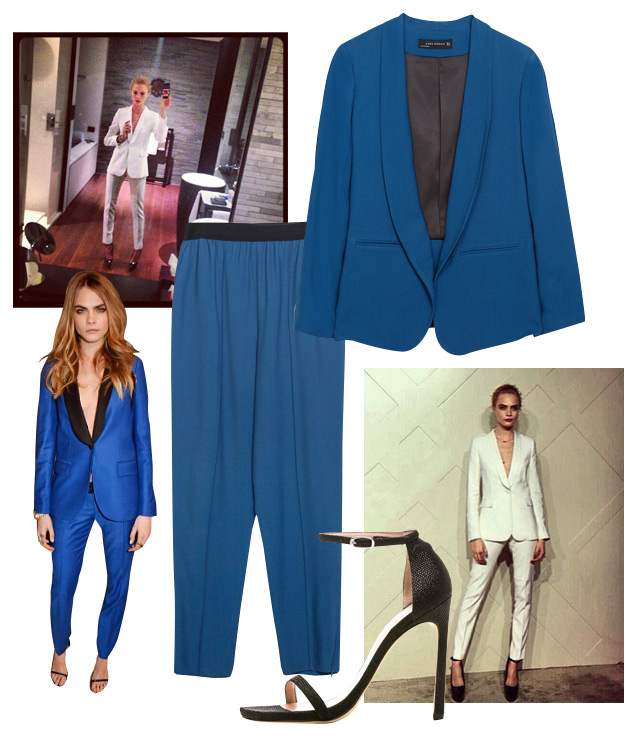 After her acting stint with Keira Knightley and Jude Law in Anna Karenina, Cara's acting career seems to be taking-off as she's currently filming a big-budget Peter Pan movie with Hugh Jackman. To add to that, we also hear that she is being considered to be a Bond girl alongside Daniel Craig in the next James Bond film to be released November 2015. For her red carpet events, the It girl obviously loves her pantsuit and we think we'll be seeing more of that if and when she decides to take acting to the next level.
Click on the gallery to shop the look.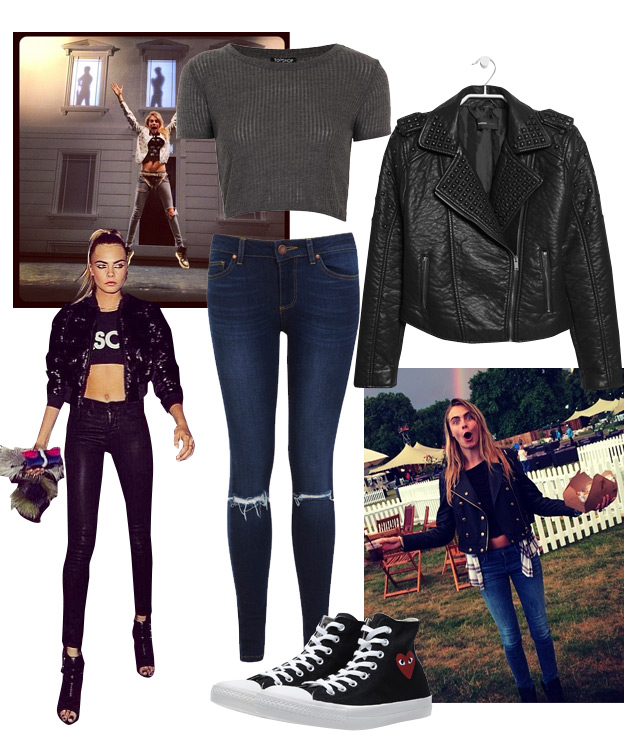 Cara's model-off-duty look is a far cry from how she is in front of the camera. On days when she just wants to hang with friends, her go-to look is a combination of a killer jacket, a crop top, skinny jeans and her high tops. Cop this look if you're in a rockin' laid-back mood.
Click on the gallery to shop the look.
What she lacks in height she more than makes up for in attitude. She may not be as tall as her friends Karlie Kloss or Suki Waterhouse, but that was clearly never an issue. She's so in demand, she won't even have time to bother, and the same goes for her style. Her personality translates through her outfit choices like this carefree and fun dungaree and crop top combo matched with her signature hat and high tops.
ADVERTISEMENT - CONTINUE READING BELOW
Click on the gallery to shop the look.
ACCESSORIZE LIKE CARA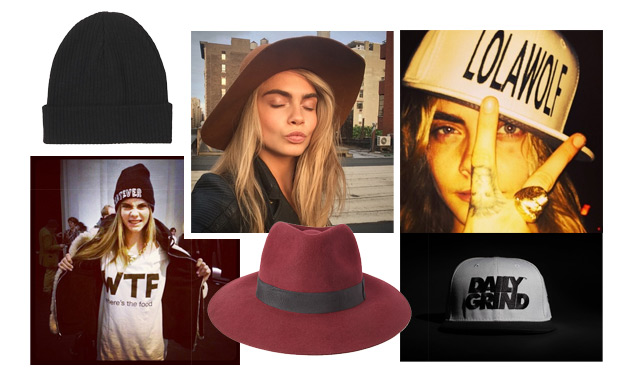 From beanies to wide-brim fedoras to snapbacks, Cara is owning the hat trick.
Click on the gallery to shop hats.
High-tops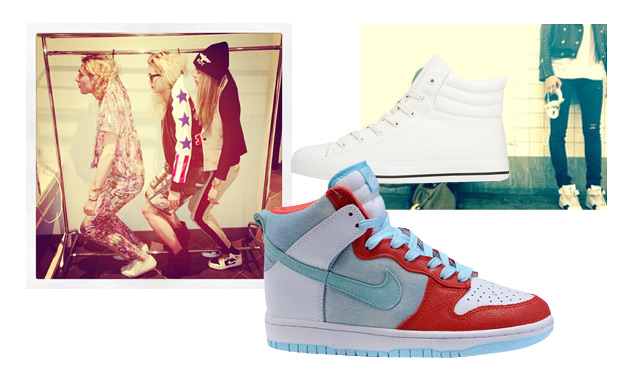 When she's not required to be in heels, Cara is always, always in a hightop. How about you, what's your go-to shoe?