Before Taylor Swift and Ariana Grande, there were two blondes dominating the pop music industry. We're talking about none other than Britney Spears and Christina Aguilera. The two have a lot in common and it's pretty much why they've been compared to each other for most of their showbiz life, but did you guys know that they share one more thing? They're both December babies! Last December 2, Britney celebrated her 33rd birthday, and today the returning The Voice coach, who's about to launch her new album this coming February (according to rumors), turns 34. We've chosen four of her most memorable (and wearable) looks and tweaked them a bit to make it more #OOTD post-worthy. If you're feet are firmly planted on team Christina, scroll down and start copping her looks.
WHAT A GIRL WANTS
In the video, Christina shows off her dancing prowess as her way of thanking a guy for making her happy. But hold it, is that a crop top we spot on her? Yup, the fashion cycle has come full circle and is in sync with this track. We suggest you pair the it with mom jeans instead of leather trousers and a pair of cool kicks that are ready for the dance floor.
ADVERTISEMENT - CONTINUE READING BELOW
CANDYMAN
How can we forget this super fun 1920s to 1940s-inspired music video? Everything was spot on from the makeup, background, and props, but what we loved the most was how she rocked the playful and colorful fashion of the era. There are a lot of bardot tops and dresses available in all your favorite retail brands lately so grab one of these and style it with square-toe oxfords and dainty lace socks.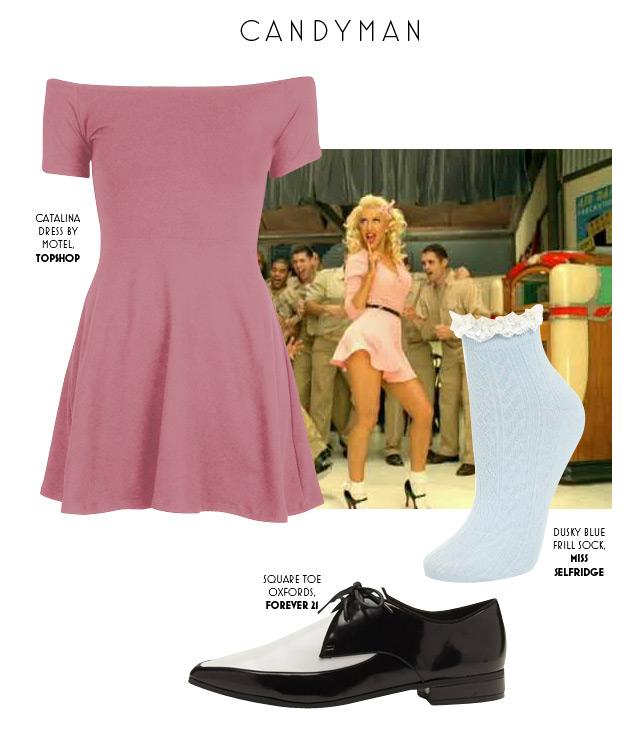 THE VOICE WITHIN
Remember that time when she dyed her hair black and had a nose piercing? Oh gosh, it still makes us cringe. But good thing she had her act together when it came to her music. The lyrics of this song send out a pretty strong message and her lingerie is actually quite on trend these days. We taught you how to wear those lingerie tops, so why not try the dress version as well? Dress it up with heels and layer with a tailored blazer to kick out the I-want-to-stay-in-bed vibe away.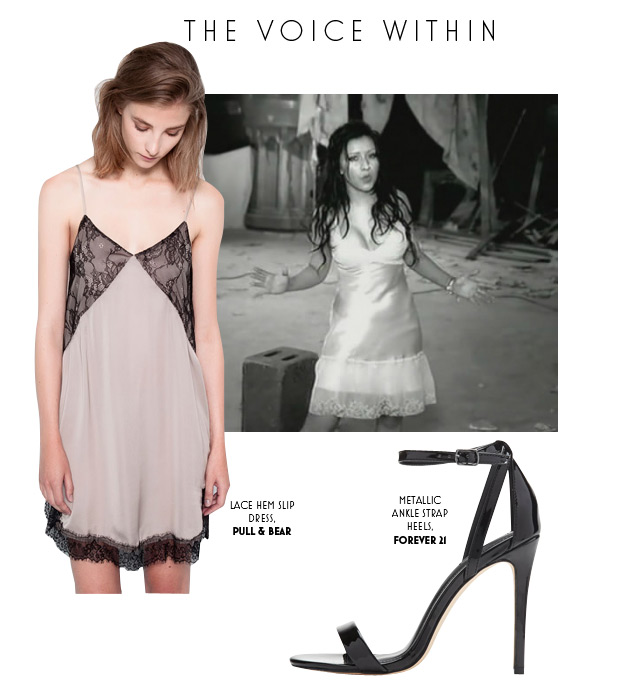 ADVERTISEMENT - CONTINUE READING BELOW
SAY SOMETHING
Aside from being a coach in the singing competition, The Voice, Christina also made a huge comeback with her hit collab with A Great Big World for the song Say Something. We absolutely adore Christina's sophisticated look in this video with her hair neatly pulled back and her curves showing in a sexy LBD. Instead of going with peep-toe pumps, we say wear it with comfy booties instead.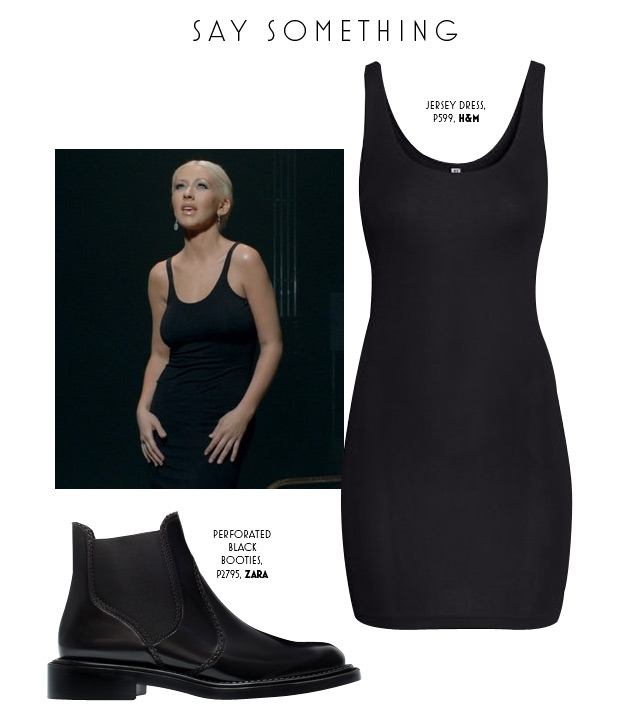 Happy Birthday, Christina!