Smart has just partnered with the video messaging service provider Skype, for a new mobile messenger app called Skype Qik, Skype's head of global market development Judd Harcombe told Philippine Star.
Although users can't make video calls, they can send each other videos in their replies to one another. A feature in the app called "Qik Fliks" allows users to pre-record up to 12 short videos for prepared responses to messages – what Philippine Star has called "a personal video equivalent of an emoji icon."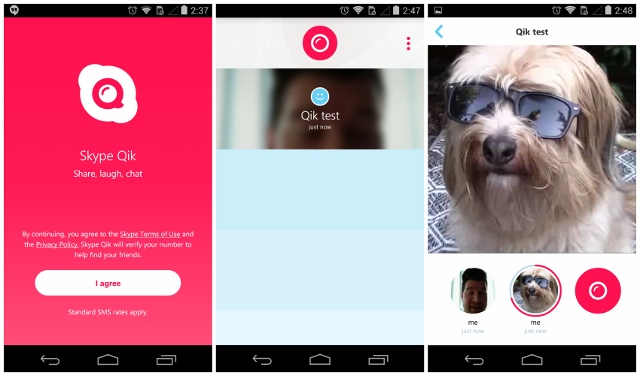 via Phandroid
Smart's postpaid and prepaid subscribers can use the service for free - with no additional data charges.
Quick! It's only for the next three months.
-Maia Puyat via Philippine Star