Every year, Slim's Fashion and Arts School, the legacy of the late Filipino designer Salvacion Lim-Higgins, holds an exhibit featuring the designs of their students. Entitled "Contrast," this year's concept is malleable to various interpretations. The theme is supposed to challenge the students to use materials initially thought as incompatible, a nudge for the young designers to work beyond their usual style.
The public exhibit will run until October 7 at the SM Mega Fashion Hall. Scroll down to take a peek at some of the country's most promising fresh crop of fashion designers.
Alley Magtibay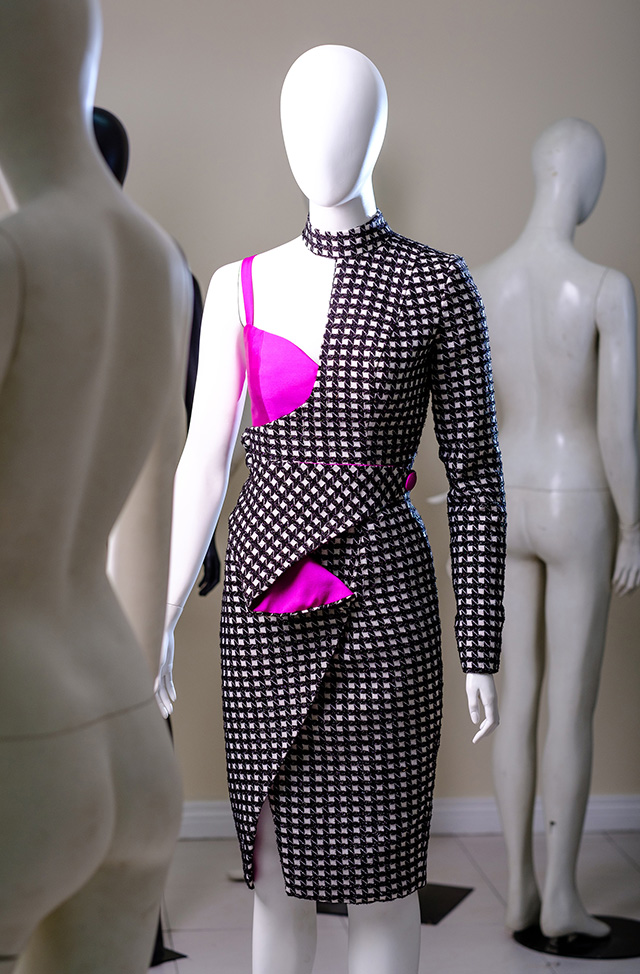 IMAGE JC Inocian
Draped asymmetrical wool houndstooth dress with flashes of contrasting color
Carlene Chung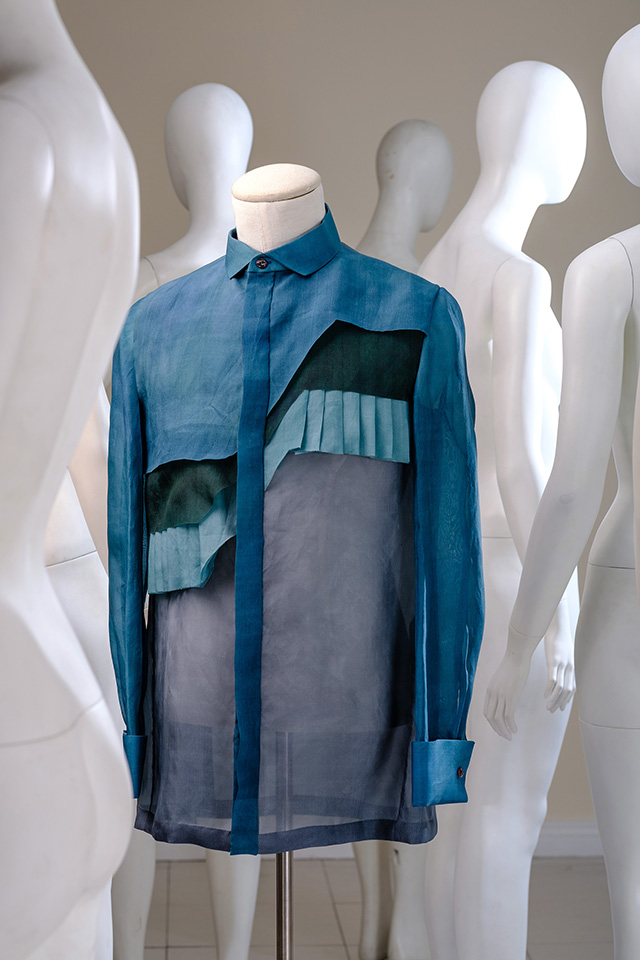 IMAGE JC Inocian
Asymmetrically detailed barong with hand-dyed panels
Diorelle Sy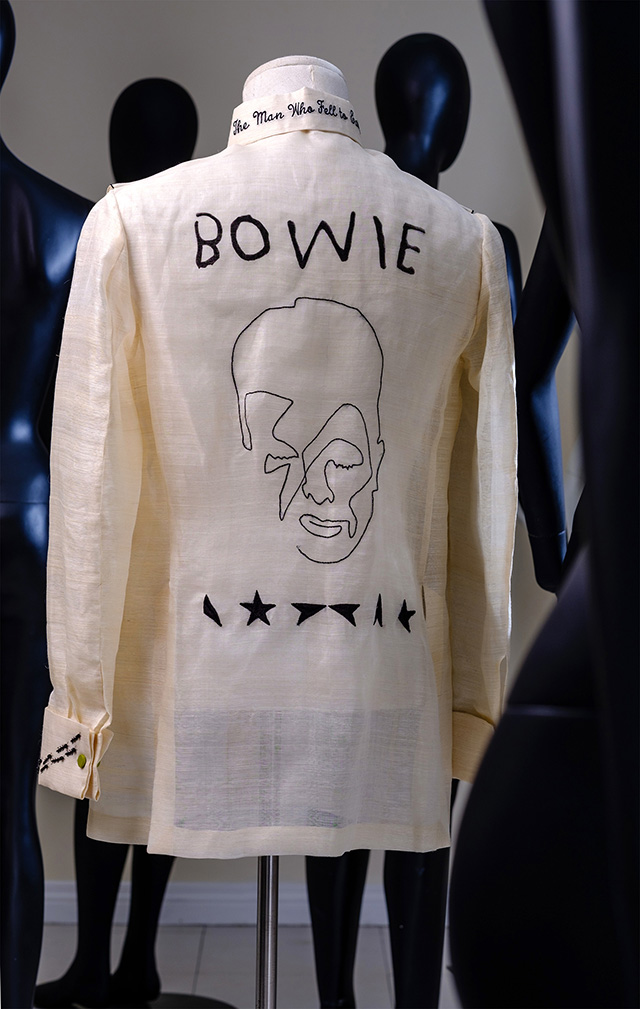 IMAGE JC Inocian
A tribute to David Bowie, the designer creates piña barong with a jabot, embellished with hand-embroidered details and a portrait of Bowie on the back.
Erica Jimenez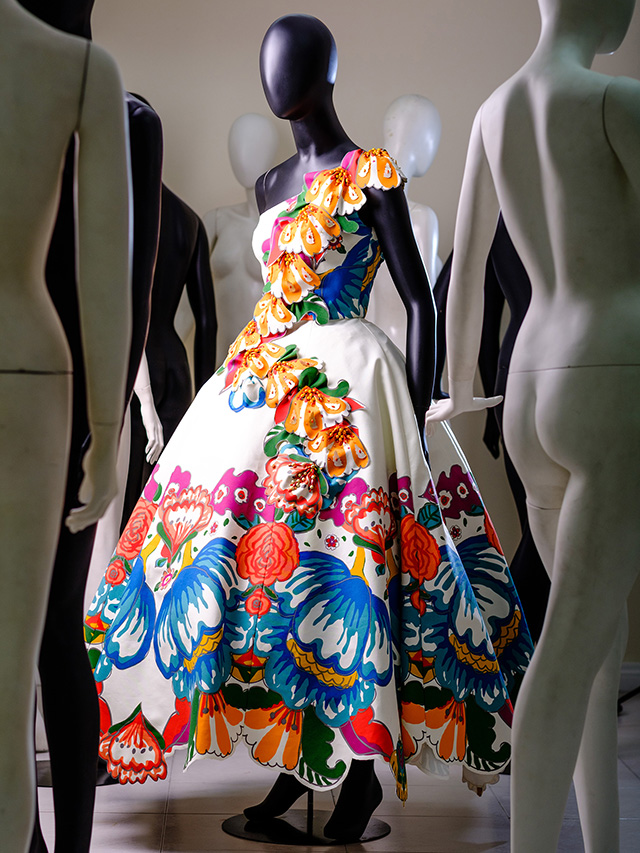 IMAGE JC Inocian
Floral printed gown with large cut-out appliqués in a contrasting palette
Irma Raquedan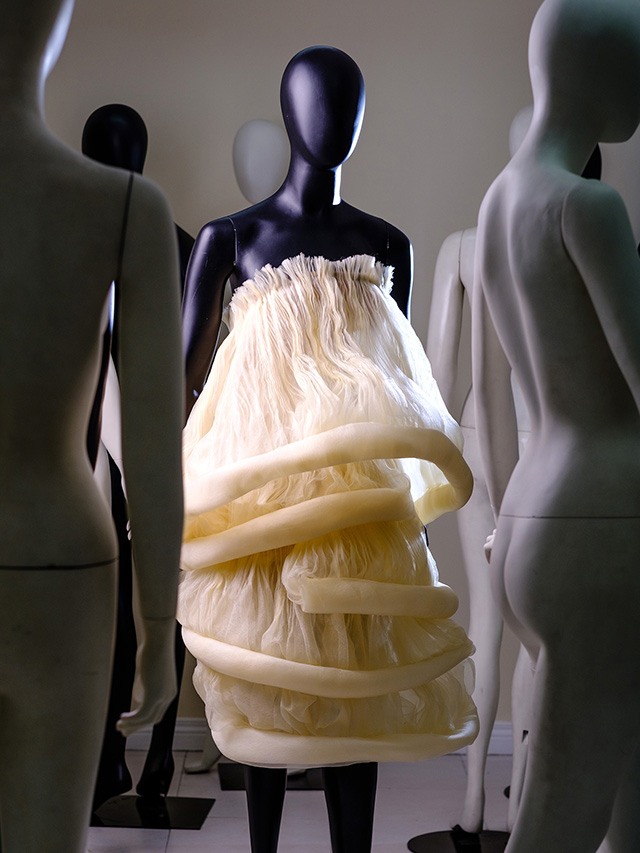 IMAGE JC Inocian
Hand-pleated nylon organza dress inspired by Abalone mushrooms and with a silhouette that contrasts the human figure
Jan Apsay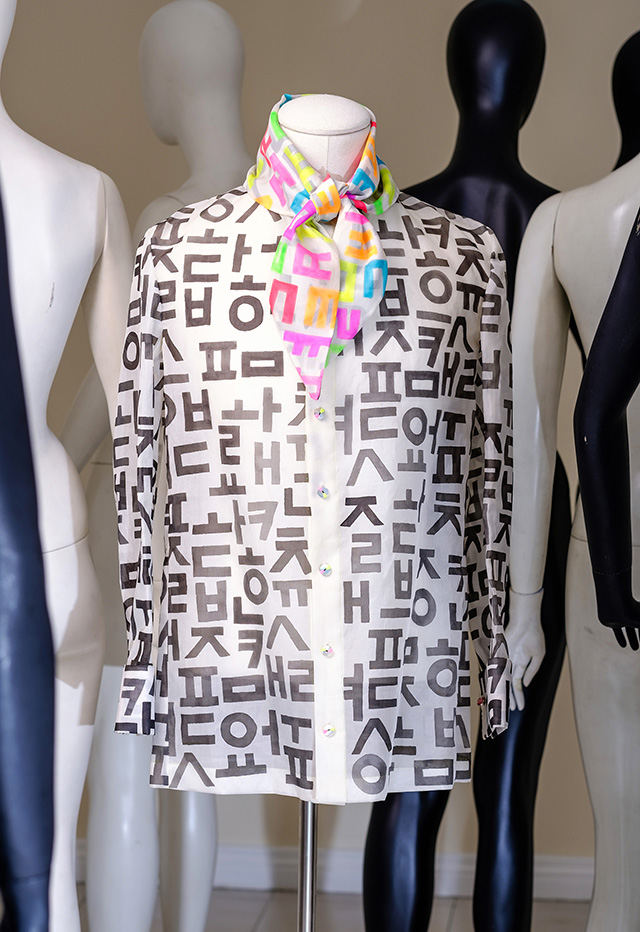 IMAGE JC Inocian
Silk just barong with Korean calligraphy hand-painted with Japanese sumie ink, and with neon contrast details on kerchief and buttons
Jorge Briones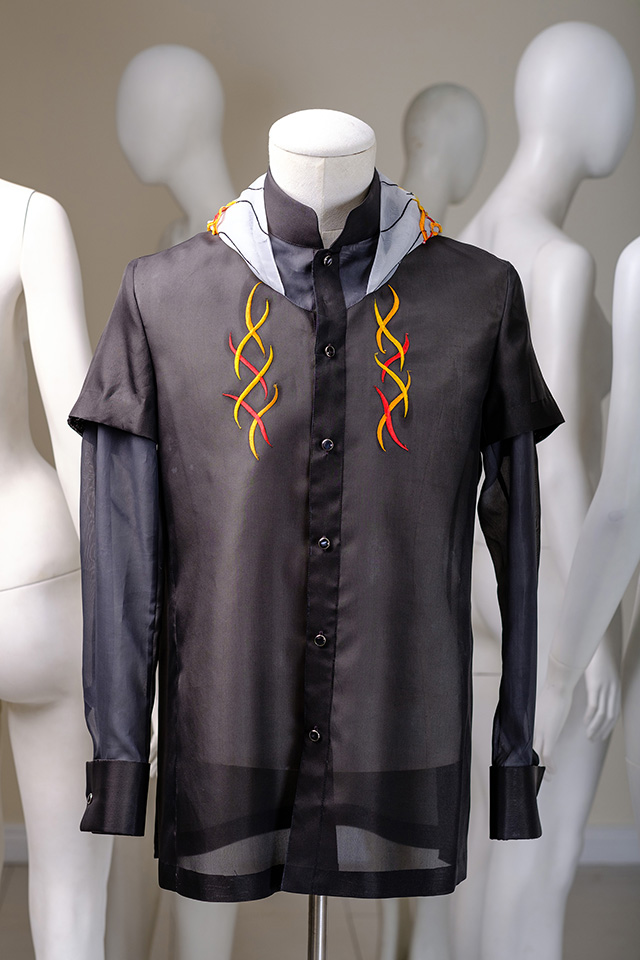 IMAGE JC Inocian
Layered barong in charcoal-colored jusi with embroidered hood and front panels
JP Olivas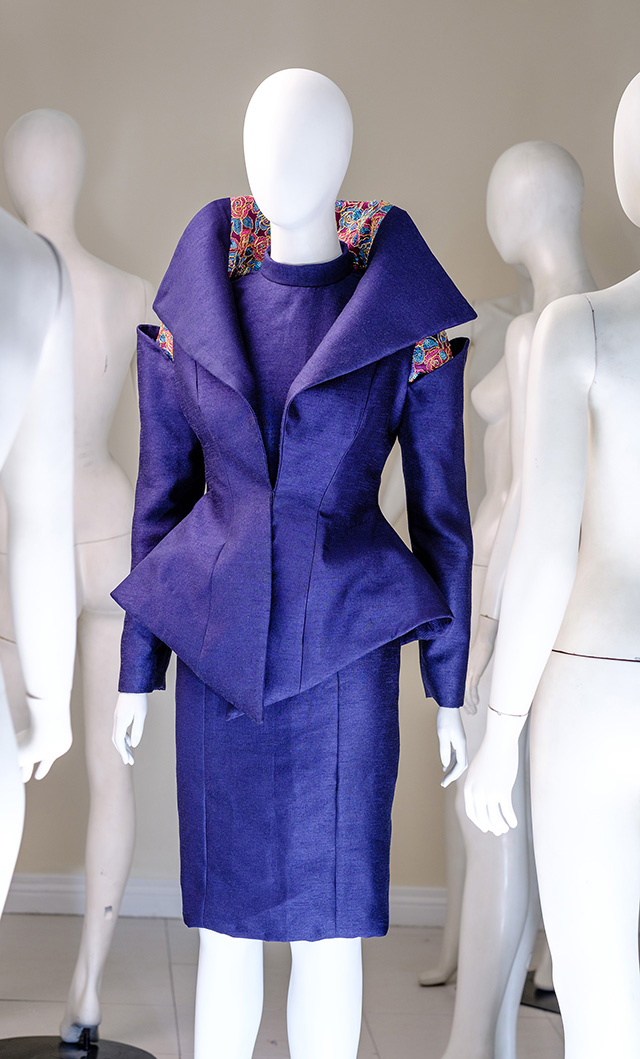 IMAGE JC Inocian
Structured jacket with peplum and slashed sleeves with contrasting lace inserts
Karen Olaño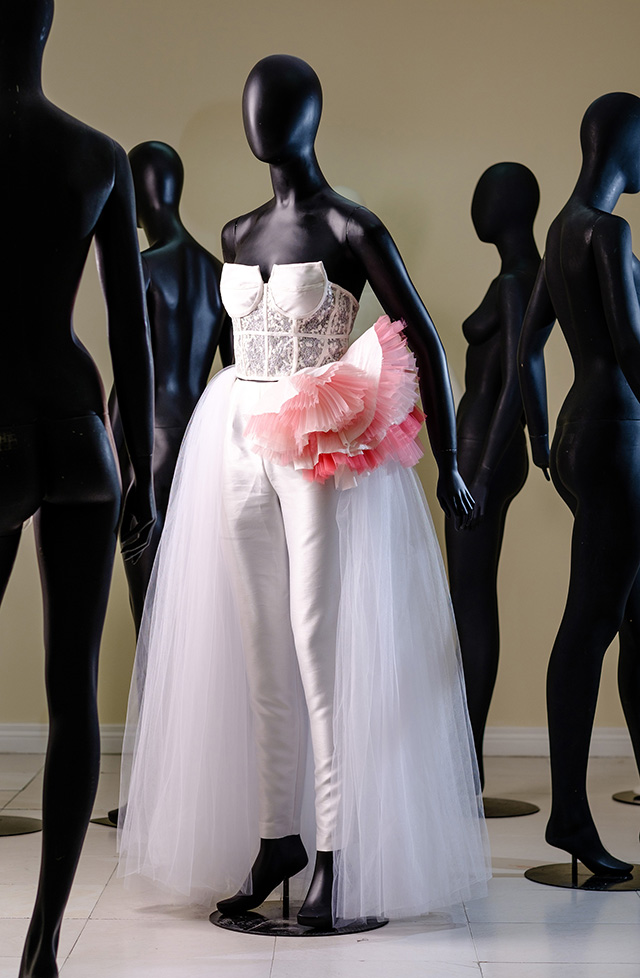 IMAGE JC Inocian
Contrasting ideas: corset and Equestrian-trousered wedding dress
Keisha Bandiola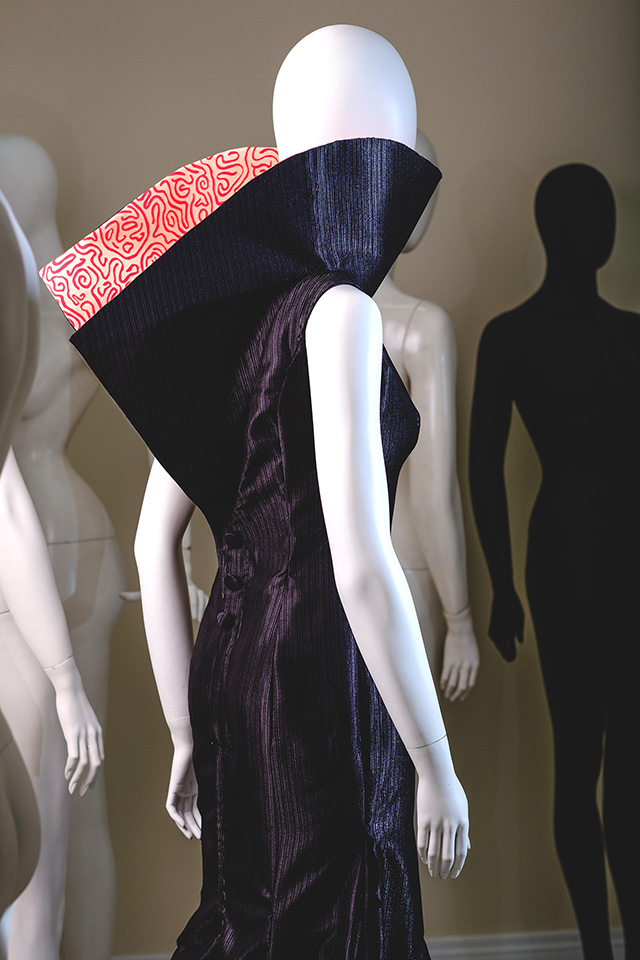 IMAGE JC Inocian
Structured gown with exaggerated collar ad hand-painted lining
Krista Macatangay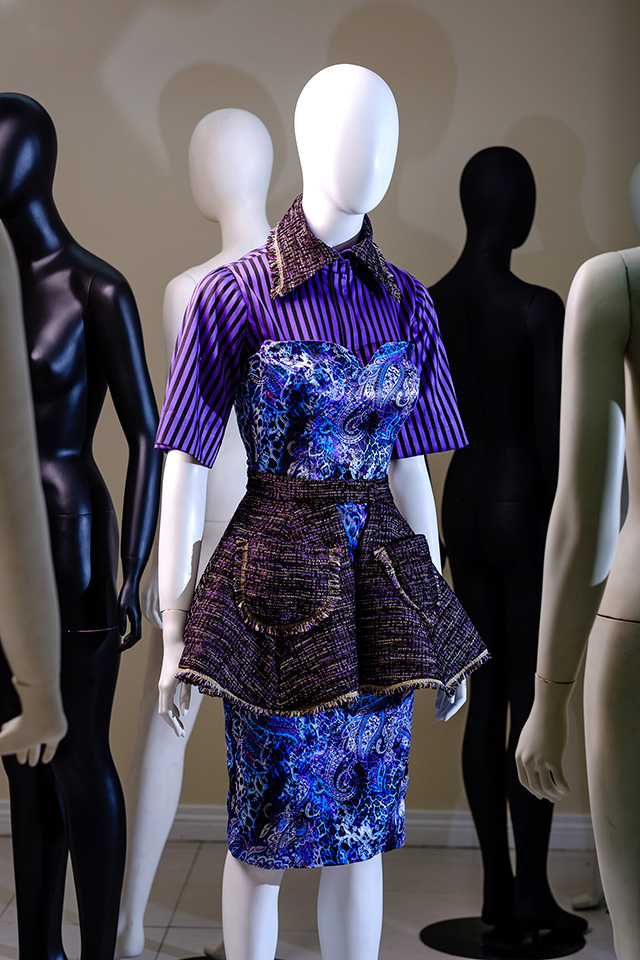 IMAGE JC Inocian
Contrasting blouse and strapless dress with a detachable textured peplum
Merri Chan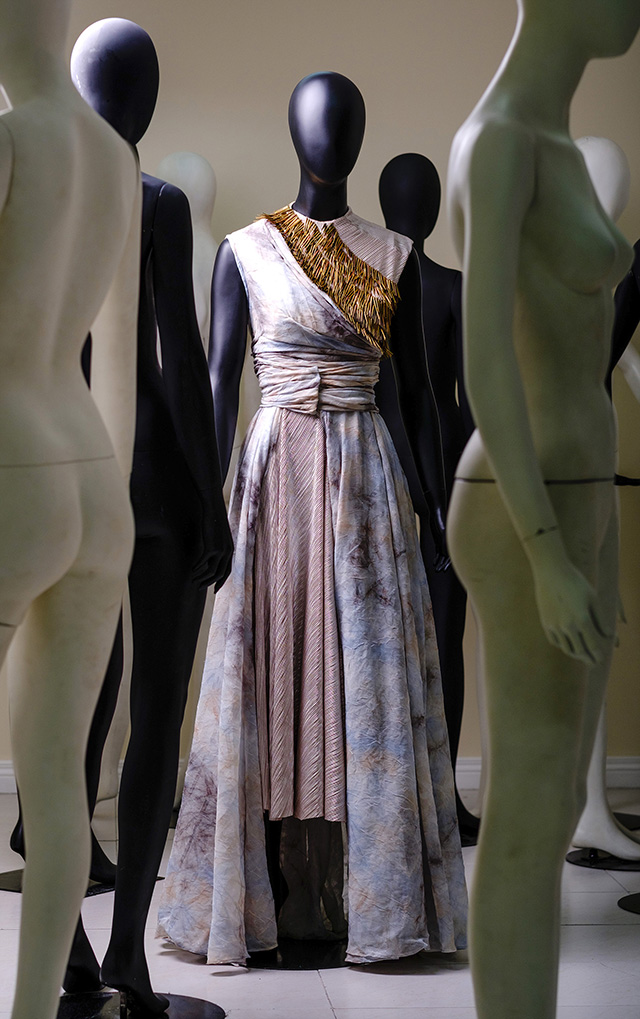 IMAGE JC Inocian
Distressed, soft chiffon draped gown with hardware-inspired embellishment
ADVERTISEMENT - CONTINUE READING BELOW
Myka Dominado
IMAGE JC Inocian
Contrasting textures: brocade coat and dress with pleated silk organza inserts
Nela Fornier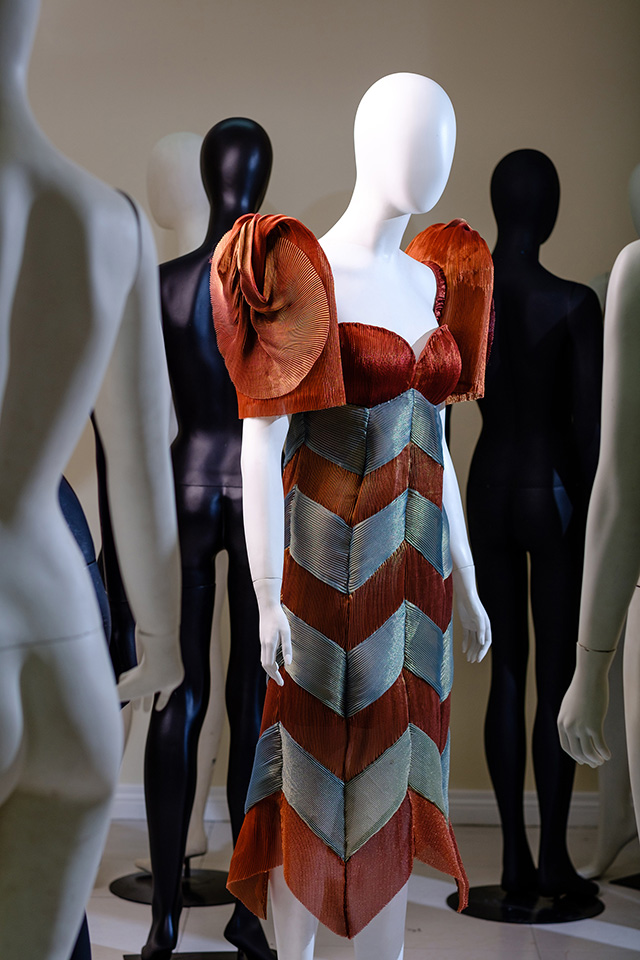 IMAGE JC Inocian
An Issey-Miyake inspired terno with sculpted and pleated panels in contrasting colors
Niv De Leon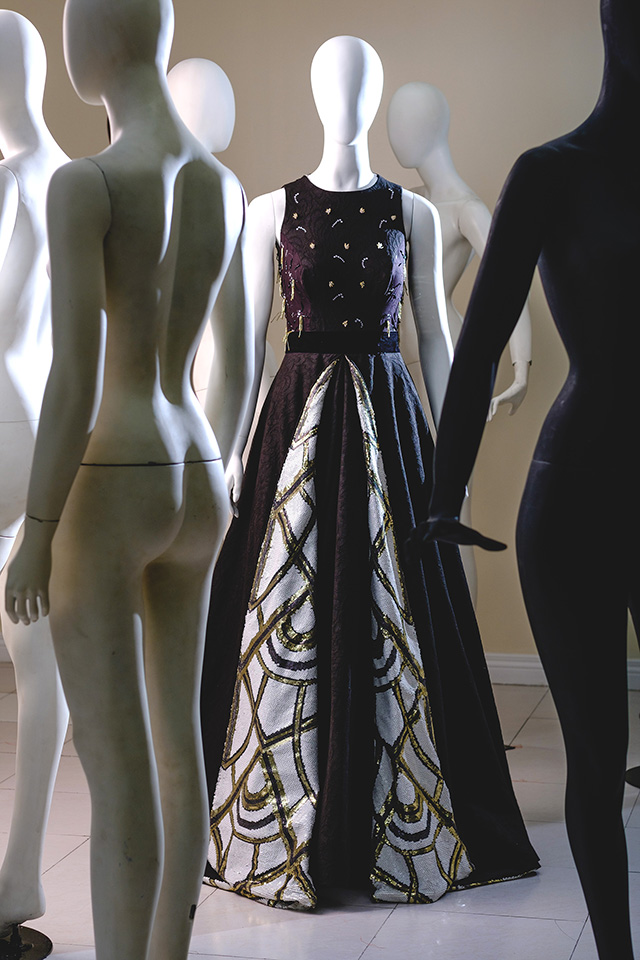 IMAGE JC Inocian
Cotton damask ballgown with contrasting sequined lining
Pristine De Guzman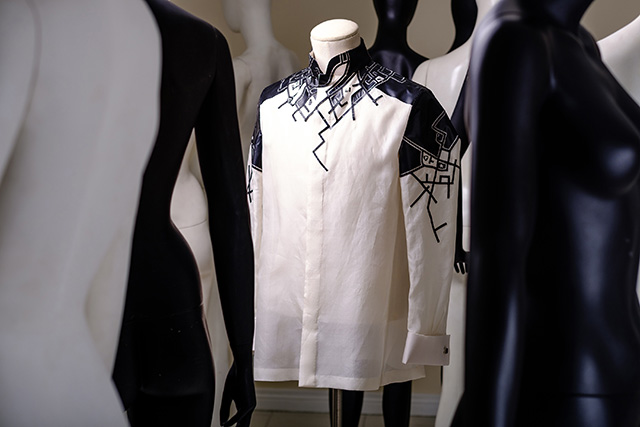 IMAGE JC Inocian
Silk jusi barong with street map motifs in heat-transferred rubber and leather appliqués
Reymund Claridad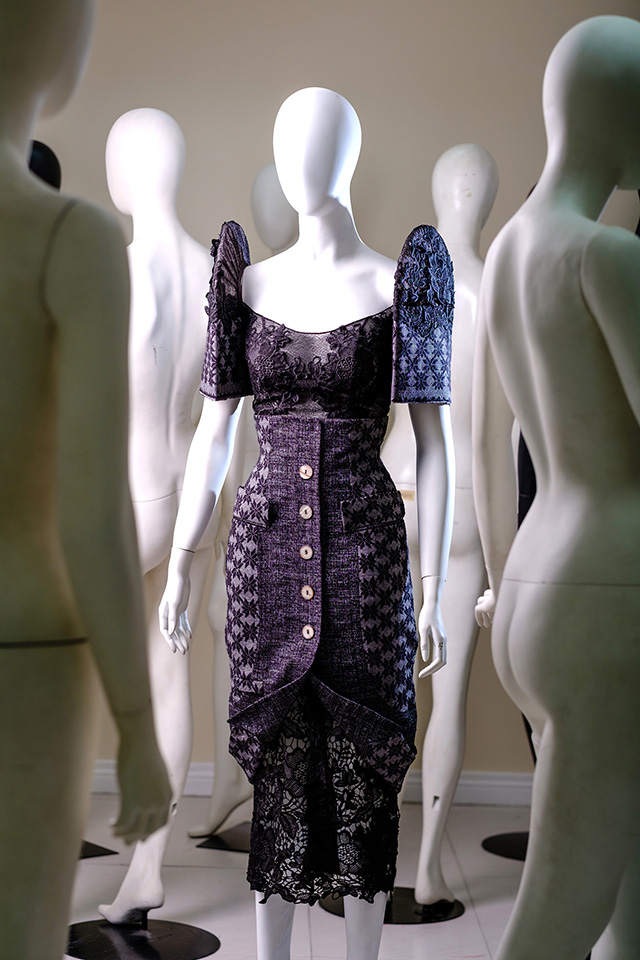 IMAGE JC Inocian
A terno combining mens tailored details in contrasting fabrics of lace and Inabel
Rusanne Casela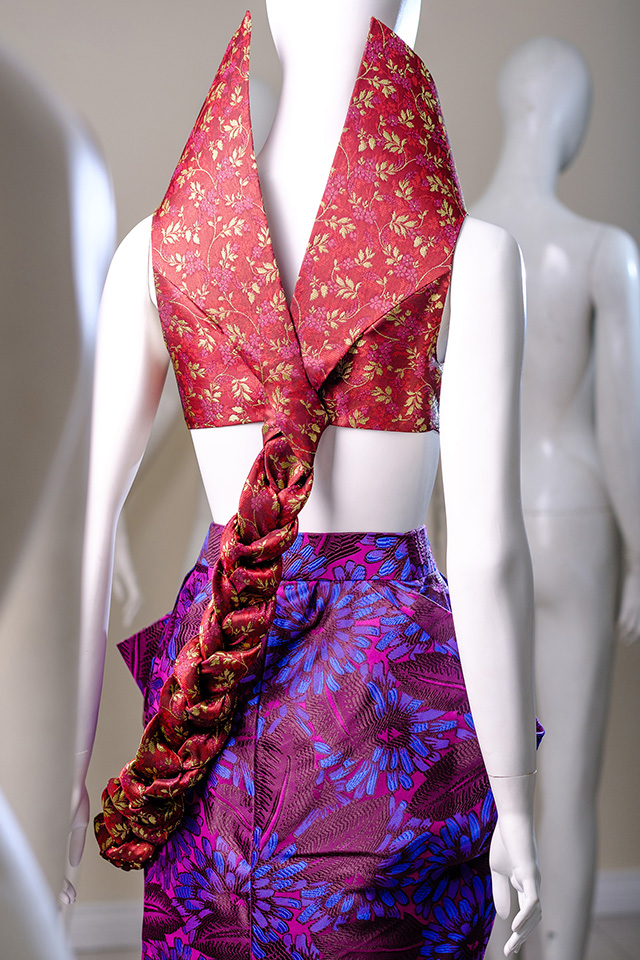 IMAGE JC Inocian
Multi-textured brocades for a structured, Japanese-inspired cocktail dress with braided detail at the back
Sophia Manimbo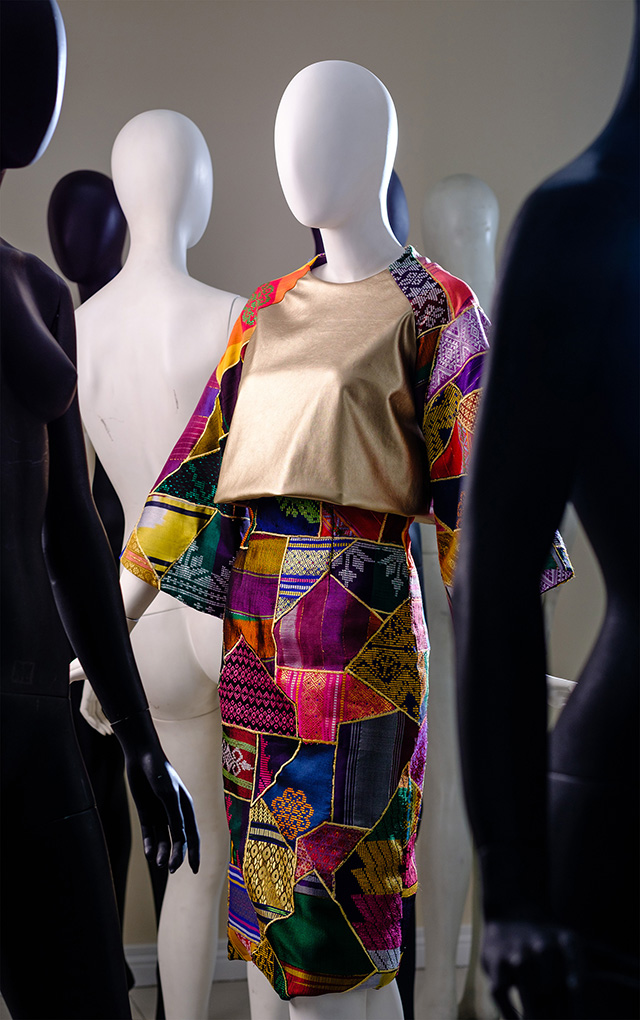 IMAGE JC Inocian
Indigenous fabrics blended into a patchwork dress with contrasting leatherette bodice
Wednesday Cruz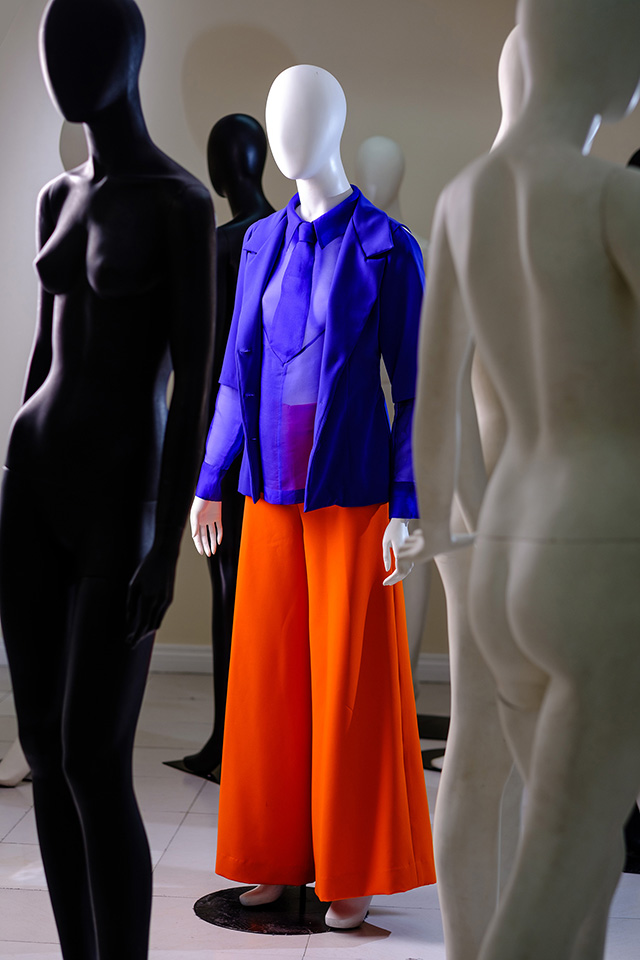 IMAGE JC Inocian
The feminine suit: softly tailored day suit in crepe and silk organza
Jorge Lafradez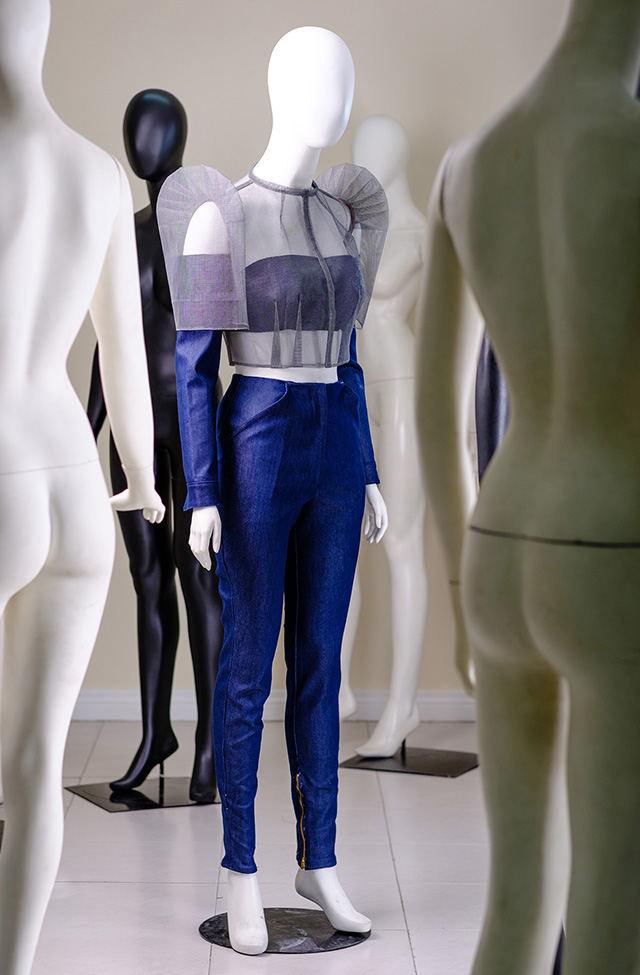 IMAGE JC Inocian
Old and new: 1920s-inspired transparent terno blouse over a denim bustier and jeans
Main image and photos from JC Inocian.