With all the swimwear brands currently available on the market, it's always interesting to see something new. Enter SKINNI Swimwear; this brand not only offers stunning products, it's also turning summer into an avenue for advocacy. SKINNI founder Meryll Yan is building her brand by bringing something different to the table, because for her, the season is for every woman to enjoy.
Nothing sends this message better than the brand's newly-launched ad campaign. The video features stories of women from all walks of life, and through it, SKINNI waves its first hello in the most empowering way possible.
Watch the full video here:
To tell us more about SKINNI's take on swimwear, we interviewed Meryll about her new venture. Find out more about it below:
What is SKINNI Swimwear?
"SKINNI is a swimwear line that embraces all women, whatever their age, size, gender, or sexual preference. We believe that swimwear is a big enough market where everyone can succeed. But we also saw how in most campaigns the imagery was always singular: the Barbie girl. (No offense to Barbie...) And if you're past 60, or if you're a mom, or if you're gay, you never seem to exist in this imagery. And we aimed to do something about this."
ADVERTISEMENT - CONTINUE READING BELOW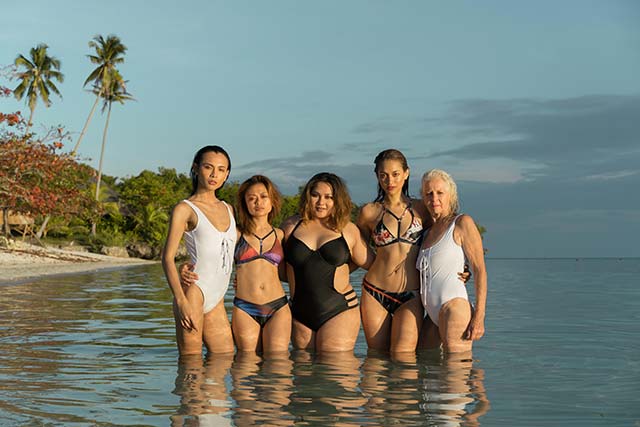 IMAGE Carmen del Prado
What do you think sets SKINNI apart from the hundreds of swimwear brands out there?
"We believe we have an edge because of three reasons. Aesthetically, [the swimsuits] are inspired by how consistently the Philippines is ranked one of the best islands in the world. That is why the prints are one of a kind and are inspired my our unique and highly diverse marine life. You can't find any other brand here or even internationally with these same prints.
CONTINUE READING BELOW
Recommended Videos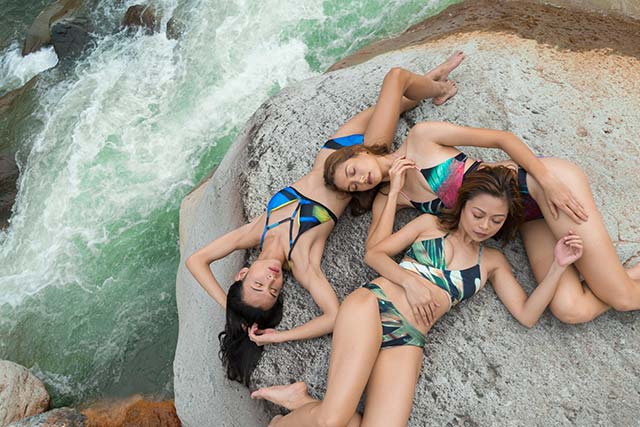 IMAGE Carmen del Prado
"Functionally, the seamless cuts and material of SKINNI are meant to hug while celebrating the female body. We support and lift the chest area and we use high quality spandex to make sure the bikinis stay snug and won't give you a wet nappy even after swimming or adventure trailing.
ADVERTISEMENT - CONTINUE READING BELOW
"And finally, emotionally, it was important for us that our message incorporated our values and these values are what we aspire for. It's easier to sell swimwear and slap a price tag on something. But even if it required more from us, it was extremely vital that we also included a message of love and acceptance into our brand."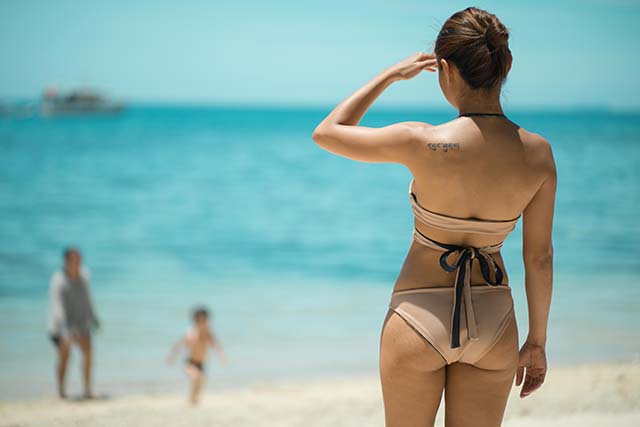 ADVERTISEMENT - CONTINUE READING BELOW
IMAGE Carmen del Prado
How did you choose the women featured in the video?
"It started out with our brand values. The women followed the words beautiful, strong, brave, good, and powerful. Each one of them has an amazing story. And together, it was even more powerful because they show how as women we all have different journeys but we can find inspiration in each other."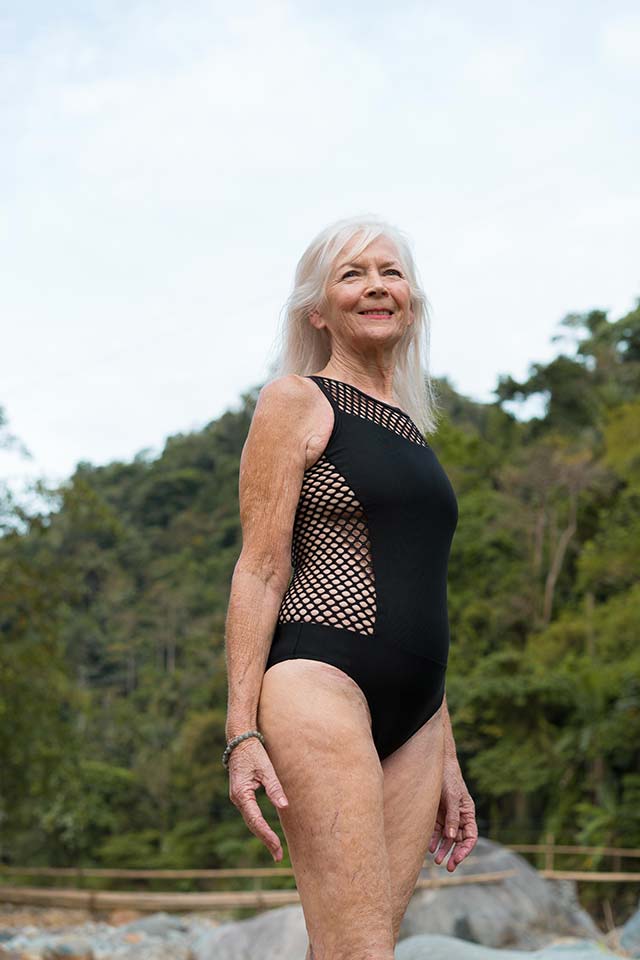 ADVERTISEMENT - CONTINUE READING BELOW
IMAGE Carmen del Prado
What message did you want to send to the potential SKINNI customer through the video?
"I would like women and future SKINNI customers to see themselves in the video. To find resonance in the women of our brand:
"With Monika, everyone knows her as Asia's Next Top Model runner-up. But few know about her struggle and how she had to be relentless in her climb. Modeling is a constant state of being judged and rejection is part of the deal. It takes someone like Monika with great self belief to win in that field.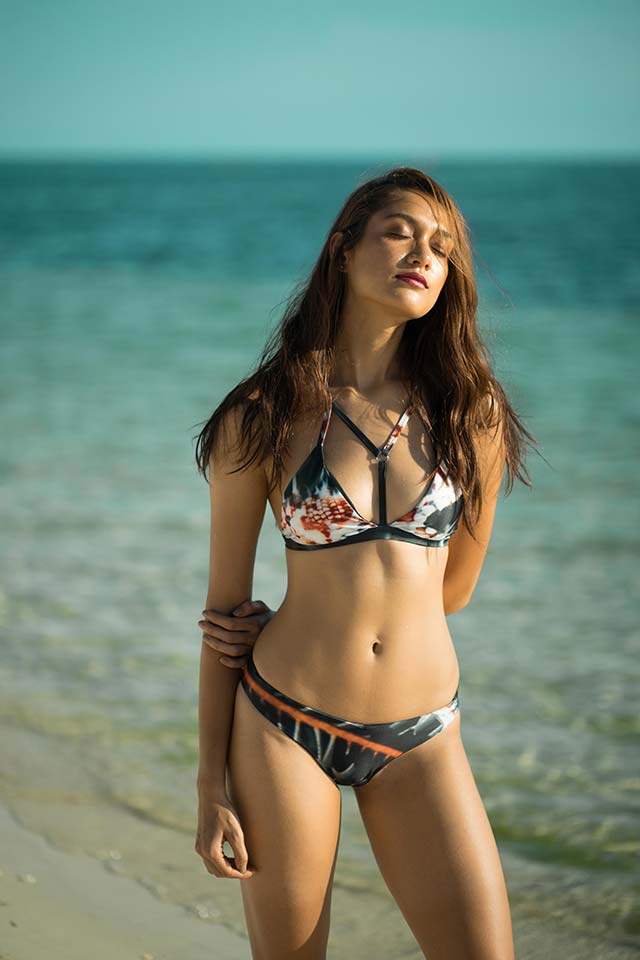 ADVERTISEMENT - CONTINUE READING BELOW
IMAGE Carmen del Prado
"With Kimi, she's a positive, sexy, and curvy woman who also works as life coach. Most people also don't know that the reason why she became a life coach is because she felt lost herself many years ago. And to take after Kimi's example, you can feel sultry and hot regardless of your size or what your tita tells you about your figure.
"With Elle, we want women past 50, 60, or even 70, to be inspired to still be active and live! You know Elle is always the one in our shoot who would be the first to climb the rocks, to dive into the water. All of us were in awe of her spirit.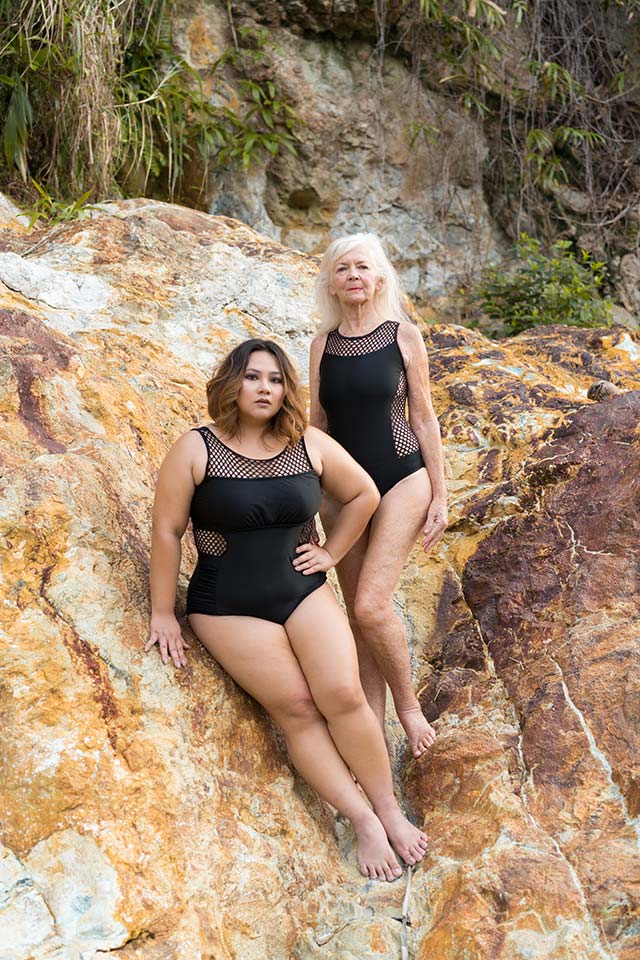 ADVERTISEMENT - CONTINUE READING BELOW
IMAGE Carmen del Prado
"With Martine, we were so moved by her bravery. On the catwalk, she is fierce and fabulous. But behind the scenes, it has taken her great courage with her family to decide to identify as a trans woman. She decided on it and now she is embracing it and living it. We can all support a woman who has taken courage to own her narrative.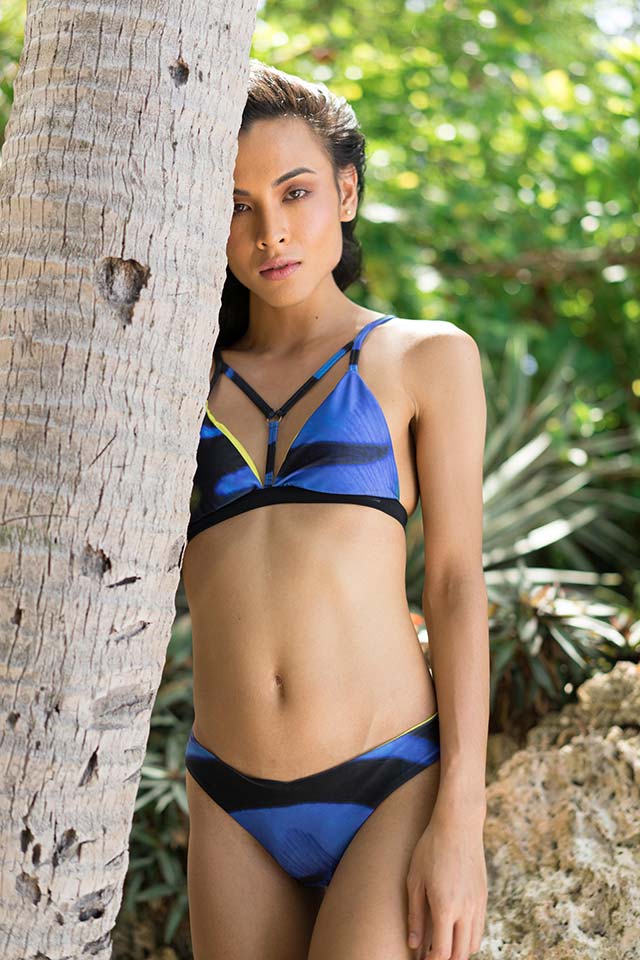 ADVERTISEMENT - CONTINUE READING BELOW
IMAGE Carmen del Prado
"And finally, with Sarah. There are so many layers to being a woman and many of those layers exist with Sarah. She's a mom to Mason, she's a working writer, she's also a partner to Jo-an. She breaks a ton of stereotypes in one go. There are so many expectations to being a mom alone. And seeing someone like Sarah, looking beautiful and serene with her son and her partner, I personally feel great peace in that. And you want her to succeed and be happy, because she's you, too."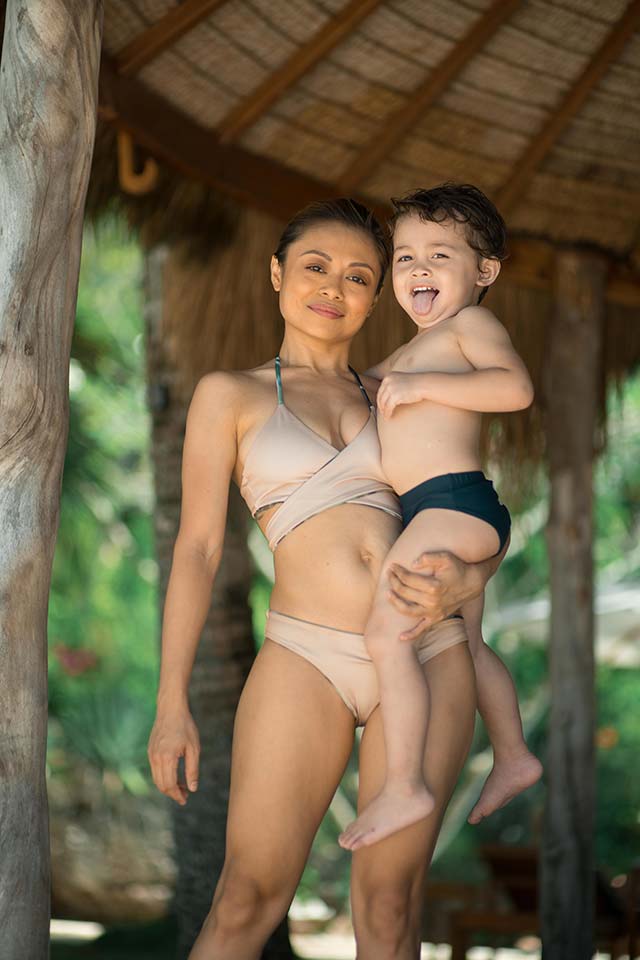 ADVERTISEMENT - CONTINUE READING BELOW
IMAGE Carmen del Prado
Visit SKINNI Swim's website and Instagram.
Related Stories from Preview.ph
Hey, Preview readers! Follow us on Facebook, Instagram, YouTube, Tiktok, and Twitter to stay up to speed on all things trendy and creative. We'll curate the most stylish feed for you!