While the lure of flashbulbs and the glitz and glam of fashion are often ingredients of an enticing daydream, not everyone gets to live out this fantasy. For Siobhan Moylan, it was a fanciful aspiration that she never thought would be a reality for her–even if the industry beckoned constantly.
"I kind of got a late start in modeling compared to other models because I really thought I was just going to go to college and get a marketing job," the 24-year-old reveals in an exclusive interview with Preview. She recounts not being able to believe that it's something she can pursue as a career, even if she was already dabbling with it part-time.
But, as in the fairytales we grew up with, the heroine in our story bravely made a choice to pursue her adventure of a lifetime. It was a decision that ultimately paid off as she is now happily building a name for herself not just in Manila, but in New York and London as well. "I just turned down the whole idea for so long, but I'm glad I [eventually] fell for it," she says.
Get to know the Filipina-Irish model more and find out how she fell in love with fashion and where you'll be seeing her next. Read on!
Preview Go-See: Filipina-Irish Model Siobhan Moylan's Bio
How did you get your start in the modeling industry? Tell us the story of how you got "discovered."
"Since I was a kid, I would get offers [to model]. I'd get scouted at malls after school, and at restaurants with my family. I never went through with it because I didn't think that it was a career path for me. And [also,] it wasn't in my parents' plan for me to be a model."
ADVERTISEMENT - CONTINUE READING BELOW
"I grew up in an environment that's academic-focused, so it just was not a plan for me and I never thought about it. But [then] I think I just got so many offers and [had] so many people telling me to do it. Friends started reaching out to me to shoot for their brands, so eventually when I was around 17 or 18, I decided to just go for it. I modeled for my friend's cousin's brand which was called Shop Carisse. When those photos came out I got contacted by Candymag and I started doing editorials and commercials."
How long have you been a model and what do you love the most about it?
"I've been modeling for about six years now, but I've only been modeling full-time for about 3 years because I was in school. I was traveling between Manila and the UK for college so I would only take jobs on during my Christmas and summer breaks. It wasn't a full-time thing and I didn't put much energy into it. But then when I graduated from college, I decided to go back to the Philippines and pursue it full-time. I've been doing that since."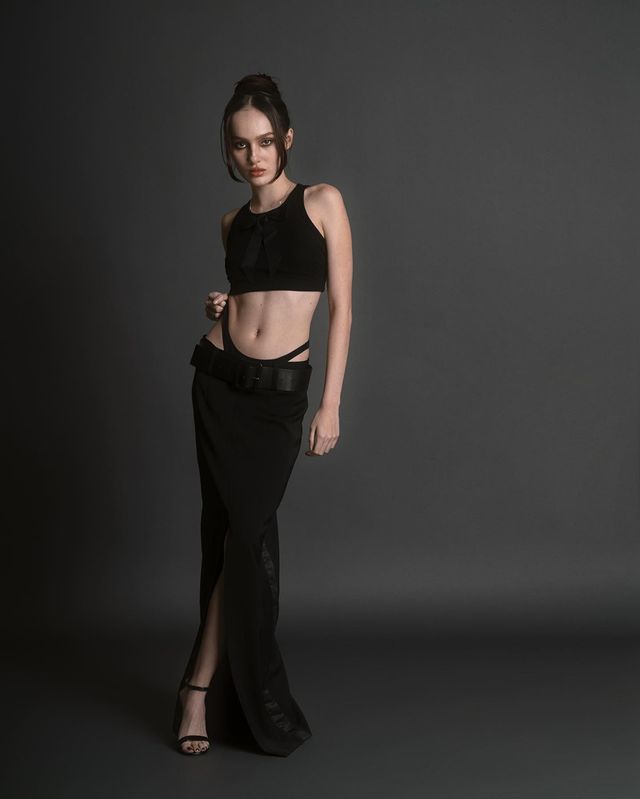 "What I love most about it is probably the people I meet. I feel like through modeling, I found my people, my crowd—people that I really relate to. I've always been a creative person and I've always loved fashion, beauty, and art, so it's kind of the perfect industry for me to enter. I think I probably would have been in the fashion industry anyways but modeling was just the easiest way for me to get in the industry. I just love being around beautiful clothes, beautiful people, and really talented creative minds."
ADVERTISEMENT - CONTINUE READING BELOW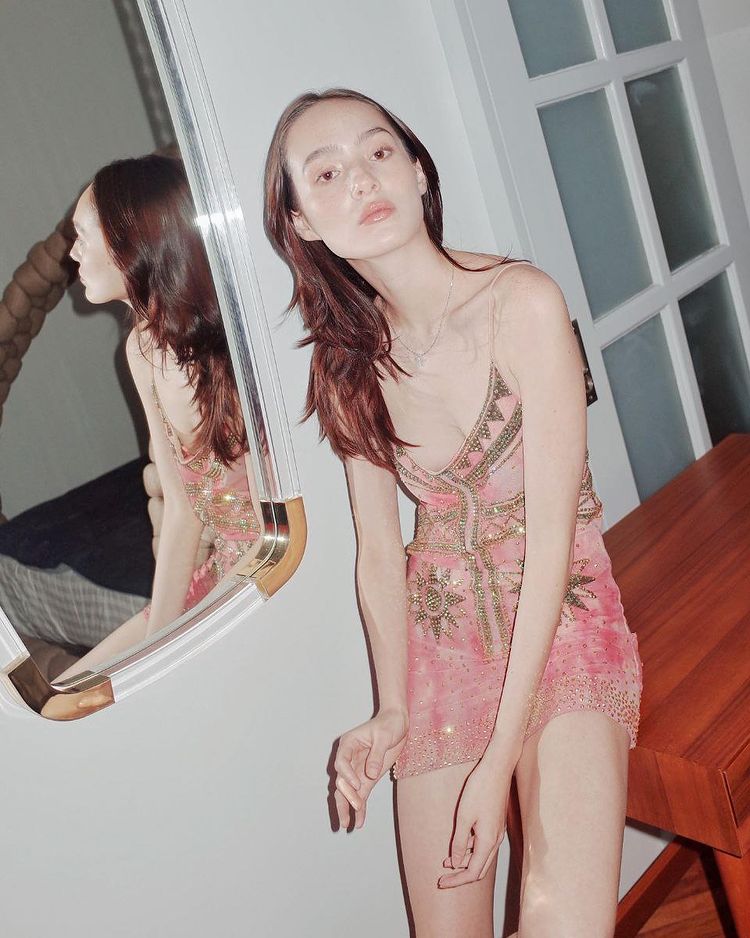 Would you say being a model is your dream job? Why or why not?
"I think it is. I think growing up, I've always wanted to be a model. It was definitely a dream of mine but I didn't think I could actually do it and that I could turn it into a career, especially when I was in school and I was applying to college. And [even] when I was graduating from college, I still didn't believe that modeling could be a career choice for me. I really thought I was going to enter the corporate world. I'm glad I went with my gut because it's something I really wanted to [pursue] since I was young, and it just kept giving me opportunities and I have so much fun doing it. So yeah, I'm glad I get to live and work in my dream job."
ADVERTISEMENT - CONTINUE READING BELOW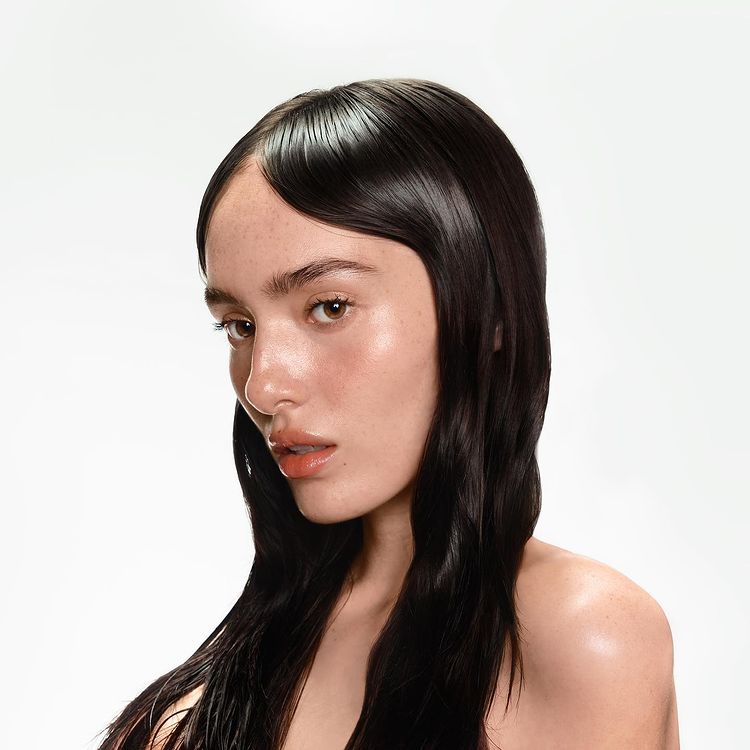 What was the biggest struggle you've faced in the modeling industry and how did you overcome it?
"The biggest struggle I've faced in the modeling industry is probably just fitting the mold of a [stereotypical] model. I'm shorter than the average model and I feel like my height has barred me from many jobs and opportunities, but I never let it faze me. I just kind of made a decision a long time ago that I wasn't going to let anyone tell me that I was too short to be a model."
ADVERTISEMENT - CONTINUE READING BELOW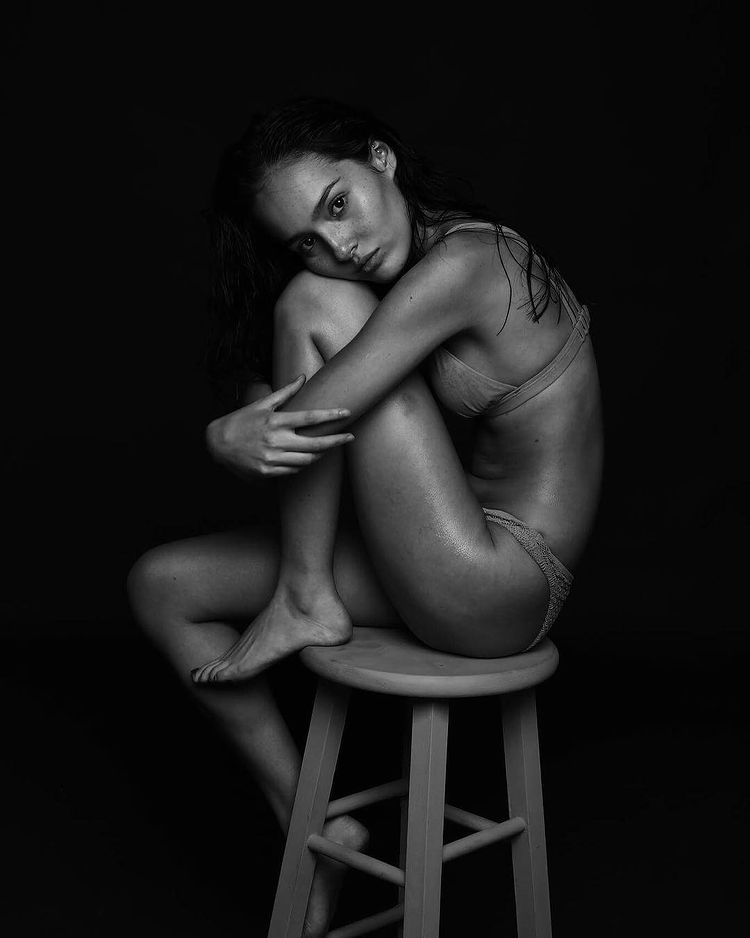 "I guess I just never really understood why my height was a problem and in that way, I never let it affect me when someone would say I was too short for a job or that I don't fit the right standards for being a model. I think sometimes it makes me insecure because when people meet me, they always say that I'm shorter than they thought I would be. But, I just really believed in myself, and I still do, and I don't think that my height or any physical attribute can stop me from achieving my dreams."
ADVERTISEMENT - CONTINUE READING BELOW
What would you say is the most memorable project you've done as a model so far?
"My most memorable job so far has to be this editorial that I did for the WOW Magazine in New York in 2021. I went to New York for the summer mostly just for vacation but while I was there I ended up signing a contract with Ford models and I was included in an editorial that featured some of the best Filipino models in New York and was creative directed by an amazing Filipino creative called Audie Umali."
ADVERTISEMENT - CONTINUE READING BELOW
"That was really memorable for me because it was my first shoot ever in New York and I was surrounded by all these amazing models, and everyone was so nice to each other, and the energy was so amazing! I [also] felt at home because we were shooting in Little Manila and I was surrounded by other Filipinos. We were so supportive of each other and it's so amazing to see Filipinos abroad just killing it!"
PHOTO BY

The WOW Magazine via Instagram/siobhan.moylan

ADVERTISEMENT - CONTINUE READING BELOW

How do you see your career progressing in the future? Do you have a dream modeling gig?
"In the future, I definitely want to work more internationally. My goal for 2023 is to do more international shoots and to get out there and get a work visa to finally work in New York City."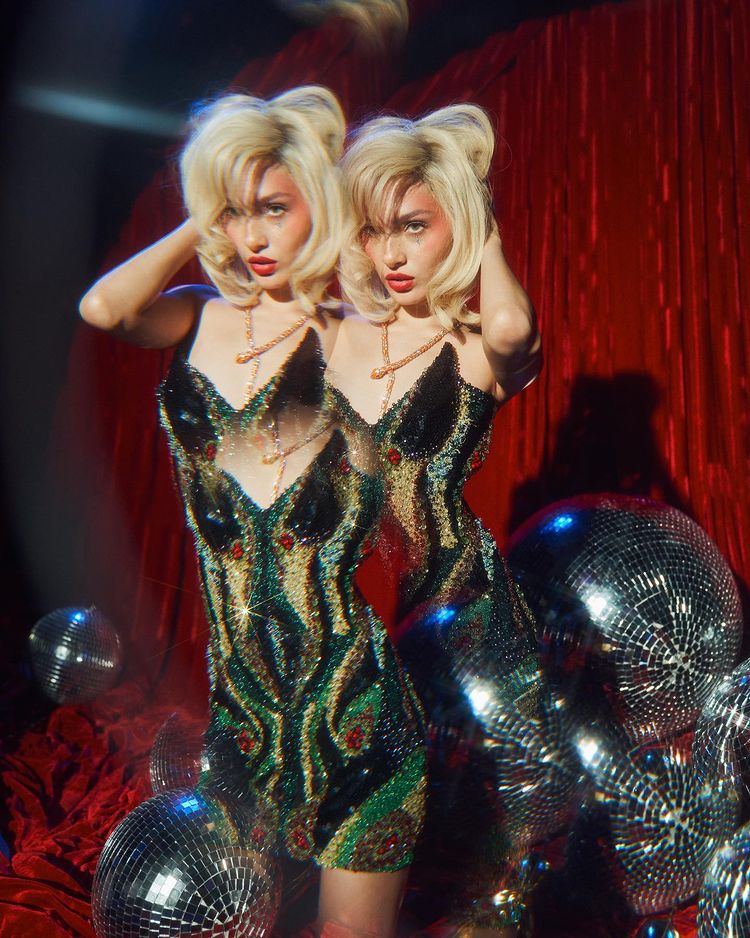 ADVERTISEMENT - CONTINUE READING BELOW
"I hope that I can do more editorials [because] that's what I love doing. I love doing fashion jobs. I love doing beauty jobs. I hope I get to work with some of my favorite brands in the States and the UK cause I now have agents [abroad]. I'm now with Wilhelmina in London and Ford in New York, so my goal for this year is to work with them. We [already] have many plans and I'm really excited for it."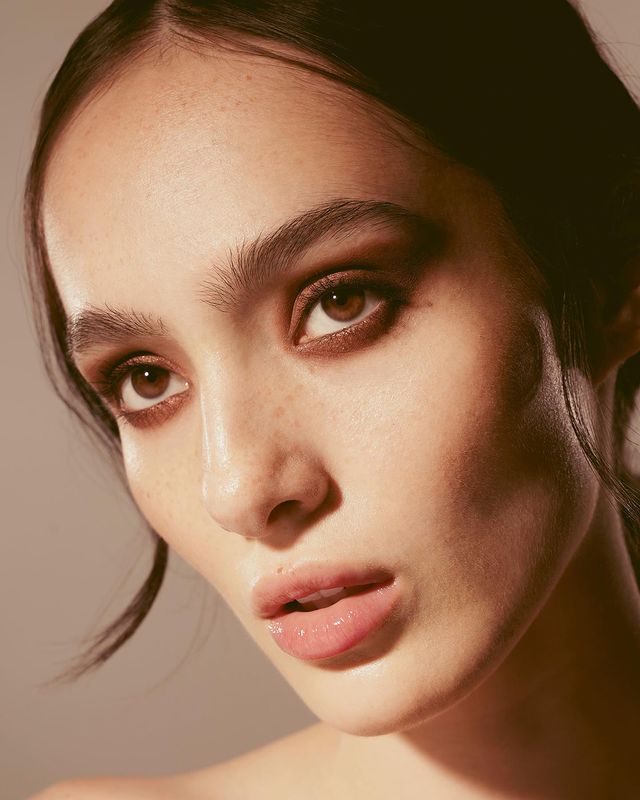 ADVERTISEMENT - CONTINUE READING BELOW
"My dream job would probably be, I'm just going to put it out there, don't know if it's ever going to happen, but I would love to do a Calvin Klein campaign."
What's something unique about you that sets you apart from all other models?
"I think what sets me apart from other models is actually what I would consider my flaw: my height. I think that in a room full of 5'10" [tall] models, I'm the shortest and I think I stand out, actually. And it's funny because my height has held me back from many jobs but I know how to fake it and I know how to make myself look tall, and I think it surprises people because I don't exactly fit the mold. But I truly believe that I can do it just as well as a model who is 5'9" or 5'10".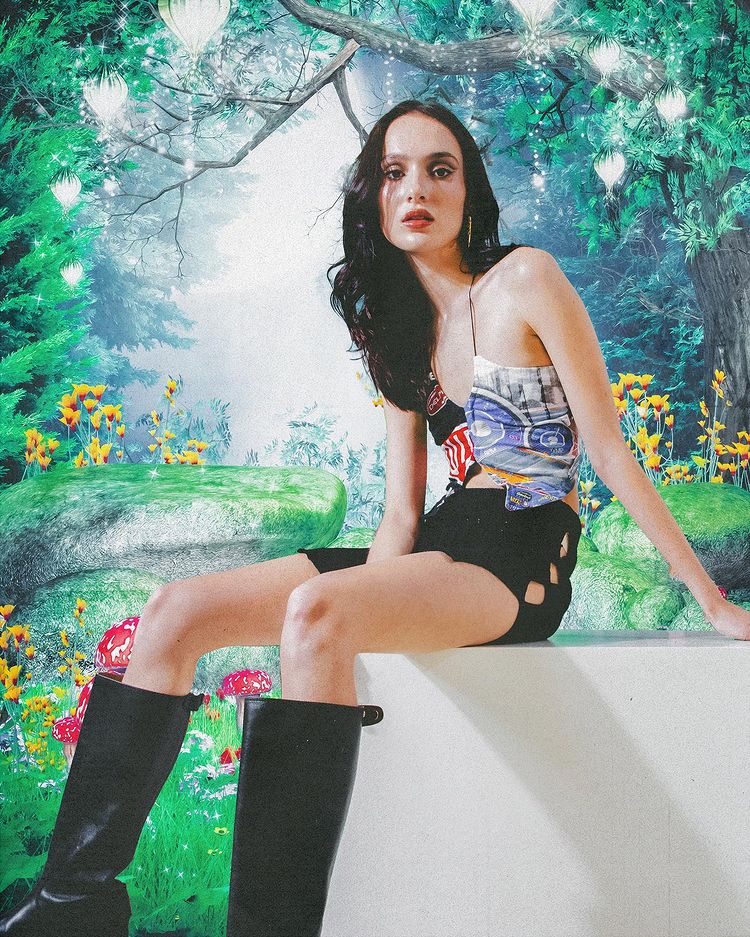 ADVERTISEMENT - CONTINUE READING BELOW
"I think [another thing that] also makes me unique is my background. A lot of people get really confused about where I come from like I'm half-Irish and half-Filipino but then I have an American accent. I have a really multicultural background [because] I grew up in a lot of different places [and] I've traveled a lot. I think that always interests people when I meet them and they're always really intrigued about my family and where I come from."

What's your go-to model-off-duty look?
"My go-to model off duty look is no makeup, [with] my hair probably in a really tight bun. I'm [really into] wearing loose pants, probably like baggy low-waisted jeans, and then like a Skims bodysuit. That's like my everyday uniform."
In your own opinion, what are the characteristics of a great model?
"I think a great model is someone who exudes confidence and style. I think to be a model you need to understand fashion and that you have to have a great sense of style or else why are you in this industry? It's important to understand the creative side of what you're doing too, and [so] I always take the time to talk to a photographer or the stylist or the creatives around me to understand how their mind works and why we're doing this particular shoot. I think a great model is able to understand [the assignment] and is able to showcase confidence and beauty and power. I think that's why we love supermodels in the first place. I think you [have] to be quite a powerful person, you can't take shit from anyone."
ADVERTISEMENT - CONTINUE READING BELOW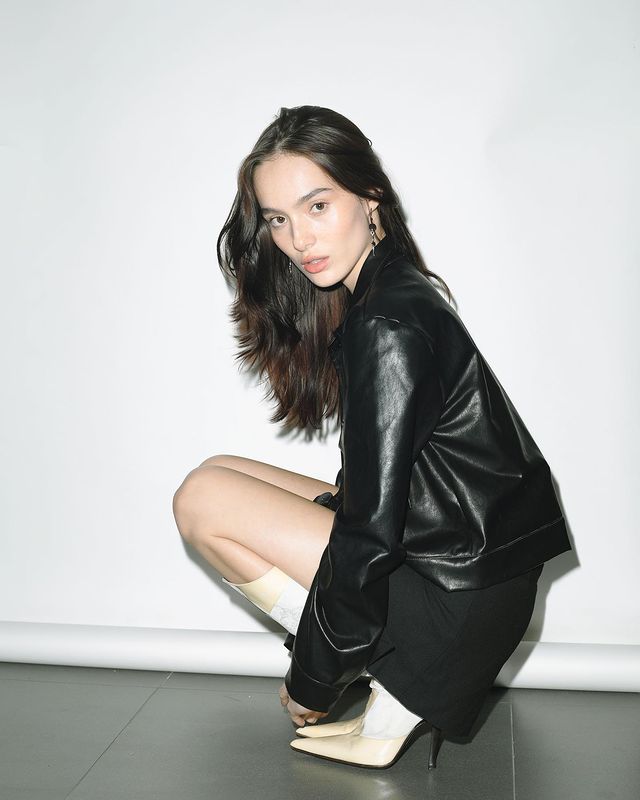 What's your advice to aspiring models?
"My advice to aspiring models is to not let rejection stop you from achieving your dreams. In modeling, rejection is constant and it's normal—I know that now."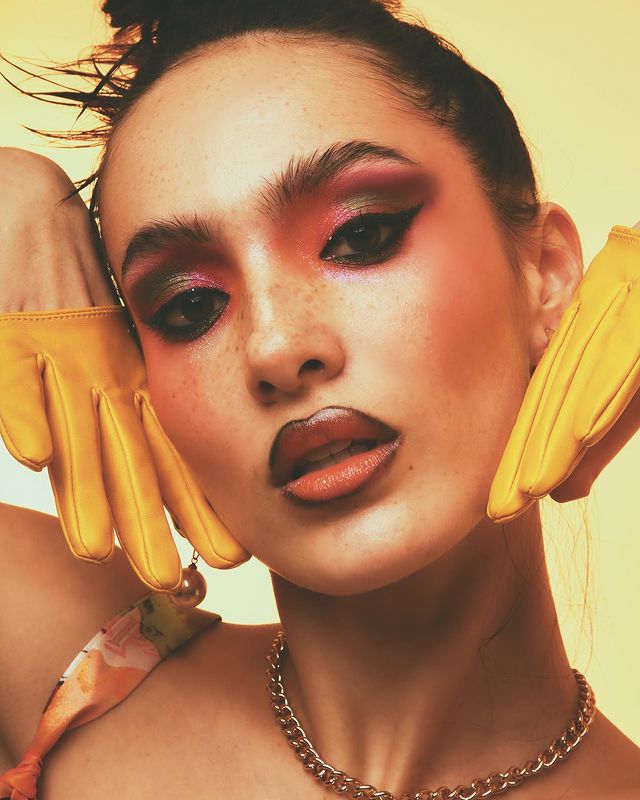 ADVERTISEMENT - CONTINUE READING BELOW
"When I first started, if I faced any rejection, I would feel bad about it for a while. But [later on] you just learn to take it with a grain of salt and [you] realize that maybe you're not the right look for that particular campaign or editorial or it's just not your time yet. My advice to models would be to just keep going and turn the rejection into something positive. Learn from the criticism you hear from the people around you and use it to make yourself better."
Related Stories from Preview.ph
Hey, Preview readers! Follow us on Facebook, Instagram, YouTube, Tiktok, and Twitter to stay up to speed on all things trendy and creative. We'll curate the most stylish feed for you!