Last week, we were treated to a visit to the Savannah College of Art and Design. The university, which specializes in creative careers like fashion design, animation, and photography, has four campuses located in Savannah, Georgia; Atlanta, Georgia; Hong Kong; and Lacoste, France, and we had the privilage of touring the Hong Kong location, a campus that's a mere two hour flight from Manila.
Boasting a whopping 99% employment rate for graduates, the university prides itself in its ability to prepare their students for careers in their respective fields. Once enrolled in SCAD, students are assigned a student success adviser, a student financial adviser, and a career adviser to come up with an academic strategy based on their major and career path to guarantee they get the most out of their education. So in this university, you don't just graduate on your own, it's a dynamic and collaborative effort between you and the university community.
ADVERTISEMENT - CONTINUE READING BELOW
So what else makes this university the right choice for you? Keep scrolling and find out!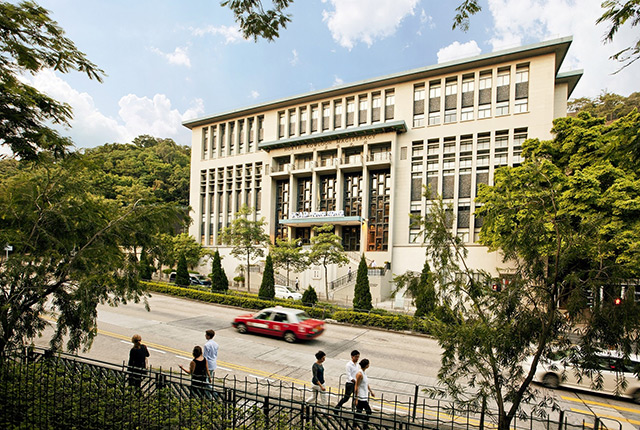 1. Asia is a powerful force in fashion.
"There's a huge trend at the moment. It's less about East looking to the West and more about the West looking to the East," Robert Meeder, the SCAD Associate Chair of Fashion Marketing & Management and Luxury & Fashion Management shared. "It's the first time we're seeing a lot of our young designers not showing in Paris anymore and actually choosing to show in Hong Kong or Shanghai."
CONTINUE READING BELOW
Recommended Videos
So how does that affect your choice of university campus? Plenty. With emerging fashion capitals like Hong Kong, Tokyo, Seoul, and Shanghai competing with Milan, Paris, London, and New York, it only goes to show you don't need to go all the way to Europe or the States to get a global education on the fashion world. "More and more we're realizing that there's a lot of business in our backyard. Consumers are actually excited about the talent we're producing," Robert continued.
2. A diverse student body.
With the student population consisting of 50% international students and 50% locals, you'll have no trouble finding a group to fit into. Plus, because of the diverse student body, you don't need to actually learn the language. Which brings us to our next point...
3. The language barrier won't be an issue.
SCAD is an international university, meaning all of its classes are taught in English. So even if you don't know a word of Cantonese, don't fret. You won't need it in order to pass your classes.
ADVERTISEMENT - CONTINUE READING BELOW
4. You have everything you need in one campus.
In the original SCAD campus in Savannah, their campus consists of 70 buildings. (It's almost like a mini-city.) But the Hong Kong campus is composed of one building housing all the equipment and just about anything you might need during your studies.
ADVERTISEMENT - CONTINUE READING BELOW
5. The university advocates sustainable practices.
"A lot of students are asking for recycling and repurposing [their old] projects, and wanting to know more about sustainability than before," shares Robert. In fact, in a recent collaboration with Swarovski, the brand donated over 200,000 upcycled crystals and taught the participating students how to properly repurpose, recycle, and reuse their famed bling. Other sustainable practices include using natural fabric like Merino wool and goat hair, as well as using old fabric trimmings to create new pieces.
6. The university's location and facilities.
Situated at Sham Shui Po, the campus is a stone's throw away from Hong Kong's bustling fabric district. Aside from providing easy access to resources, the university also has state of the art sewing labs, computer labs, design tools, even a dark room, green screen studio, and sound design room.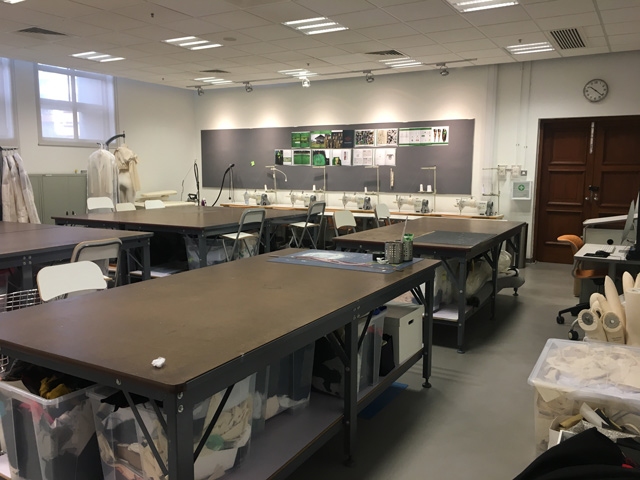 ADVERTISEMENT - CONTINUE READING BELOW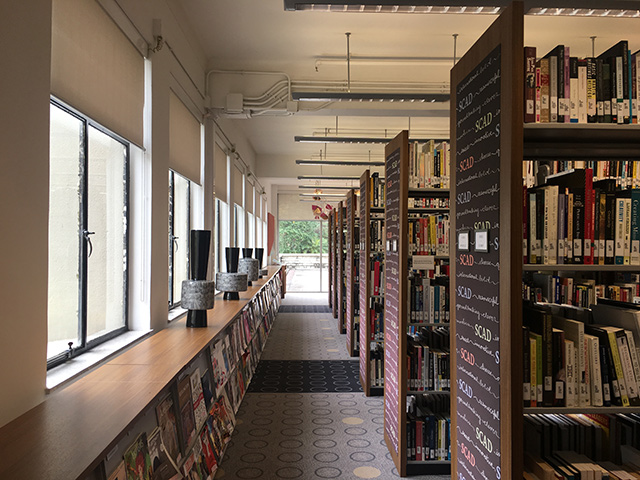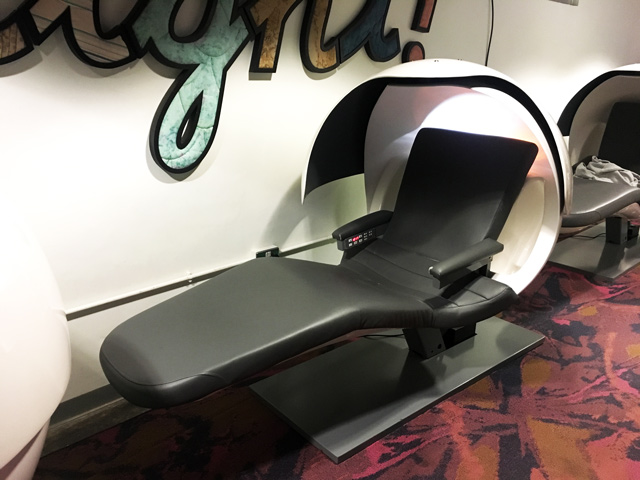 ADVERTISEMENT - CONTINUE READING BELOW
Fun Fact: The university is actually a UNESCO award-winning building. It used to be the North Kowloon Magistracy Building before SCAD acquired the courthouse in 2009 and converted it into a university. If you walk through the building you'll notice that the university kept most of it intact, with some classrooms bearing the original court names. The lowest floor still houses the jail cells used to hold prisoners on trial.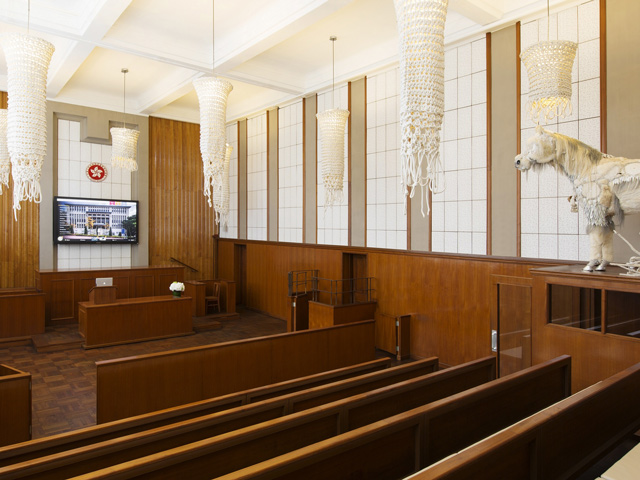 ADVERTISEMENT - CONTINUE READING BELOW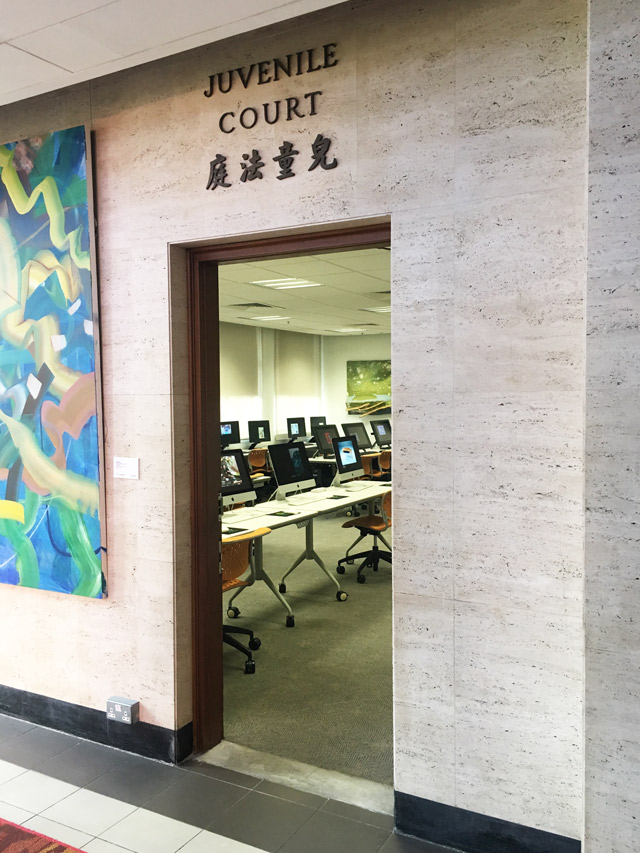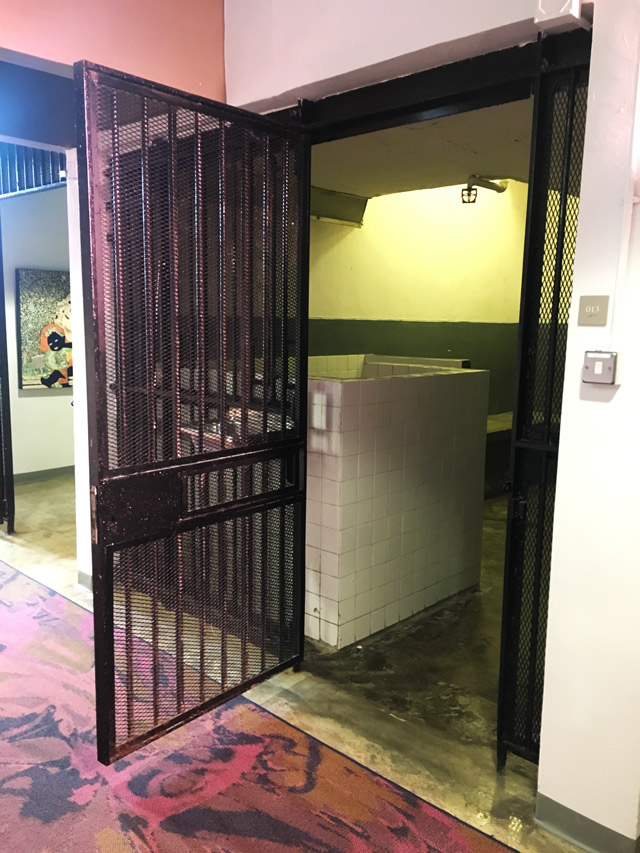 ADVERTISEMENT - CONTINUE READING BELOW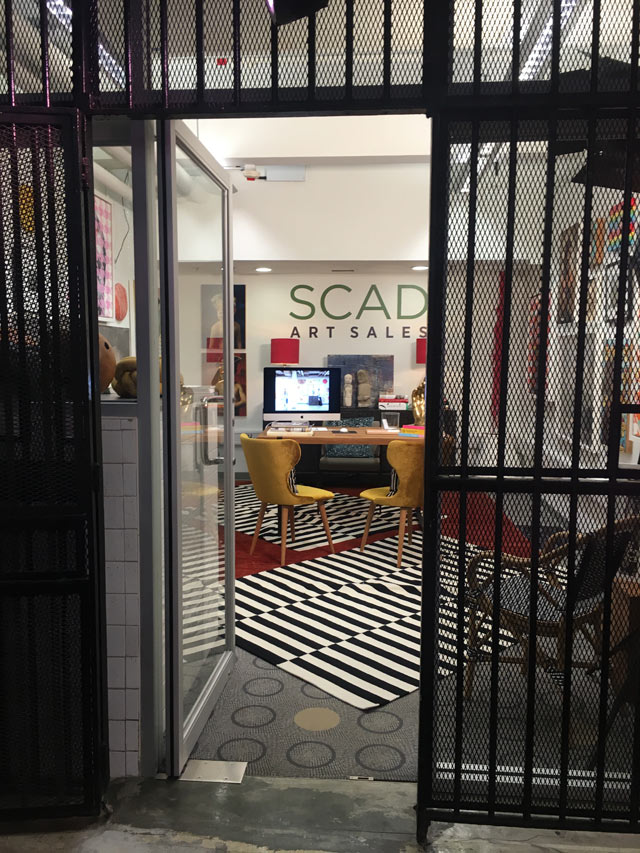 7. The campus is meant to foster a creative mind and does so very well.
Fashion design student Chery Ma said it best, "They don't limit anything, they just give you freedom to design." Everything about SCAD caters to the creative mind, so they have a few tricks up their sleeves to keep their students and faculty inspired. The university acts as a living art gallery, with every inch of empty space used to display the work of students and alumni alike. Their university also has a team especially assigned to curate the displays throughout the whole building and to make sure they're regularly updated with SCAD's very own art collection.
ADVERTISEMENT - CONTINUE READING BELOW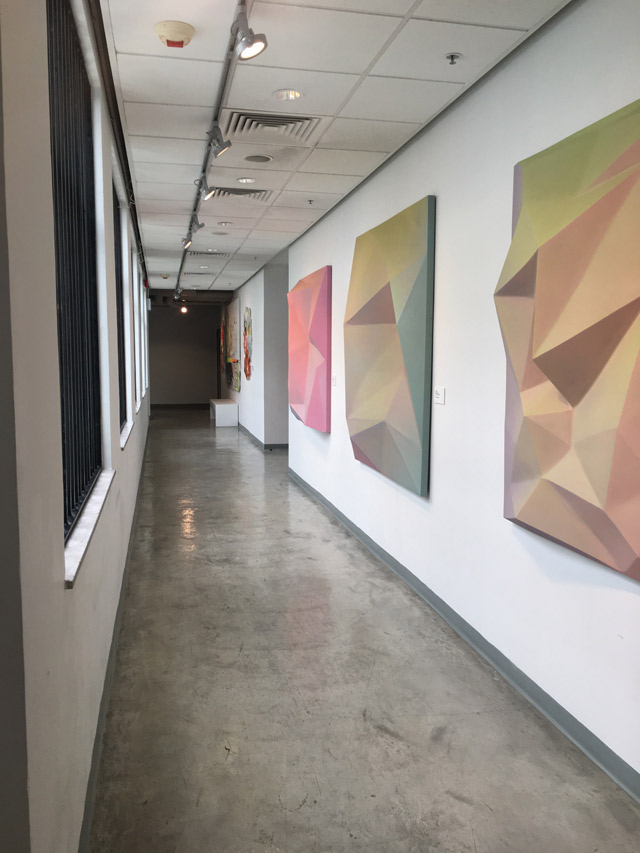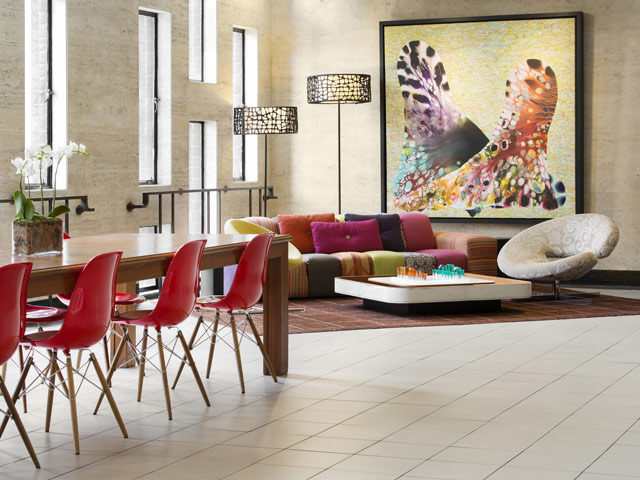 ADVERTISEMENT - CONTINUE READING BELOW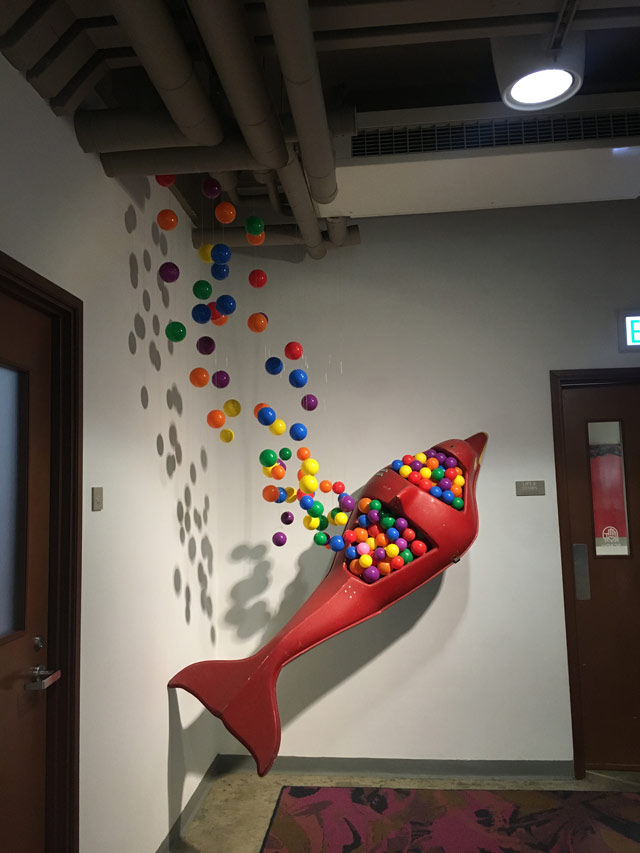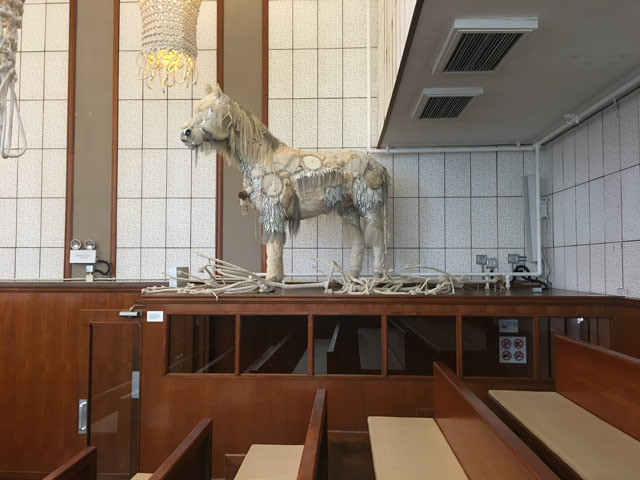 ADVERTISEMENT - CONTINUE READING BELOW
8. They get to work with fashion bigwigs from around the world.
Aside from their collaborations with Swarovski, the university also invited Tory Burch to have one on one conversations with its students and even collaborated with Disney for Mickey's 90th anniversary.
ADVERTISEMENT - CONTINUE READING BELOW
9. They know how to do parties.
During the SCAD Hong Kong Fashion Showcase we were invited to attend, over 450 guests were present. The showcase featured designs from 20 senior fashion students and recent alumni from each of SCAD's four campuses and was graced with special celebrity guests and industry professionals.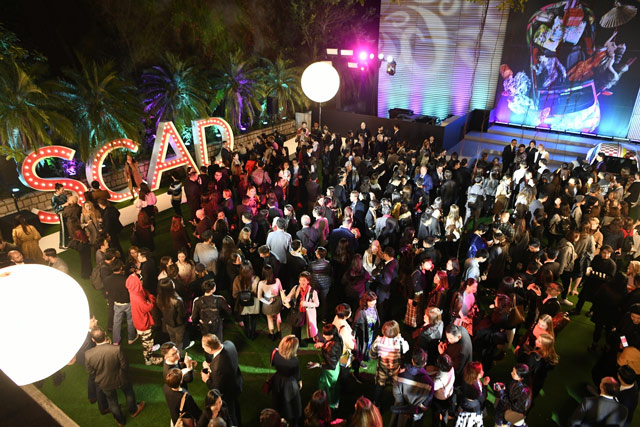 ADVERTISEMENT - CONTINUE READING BELOW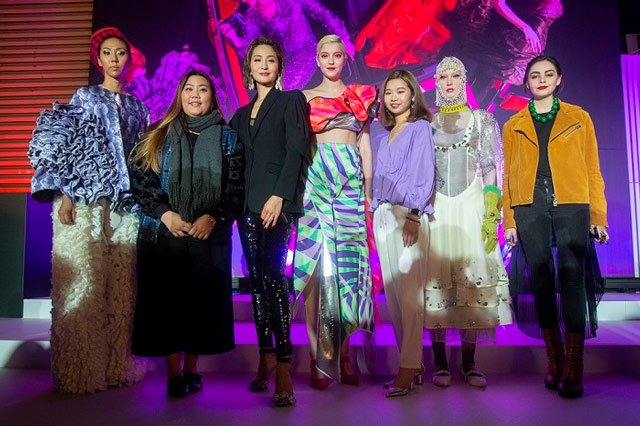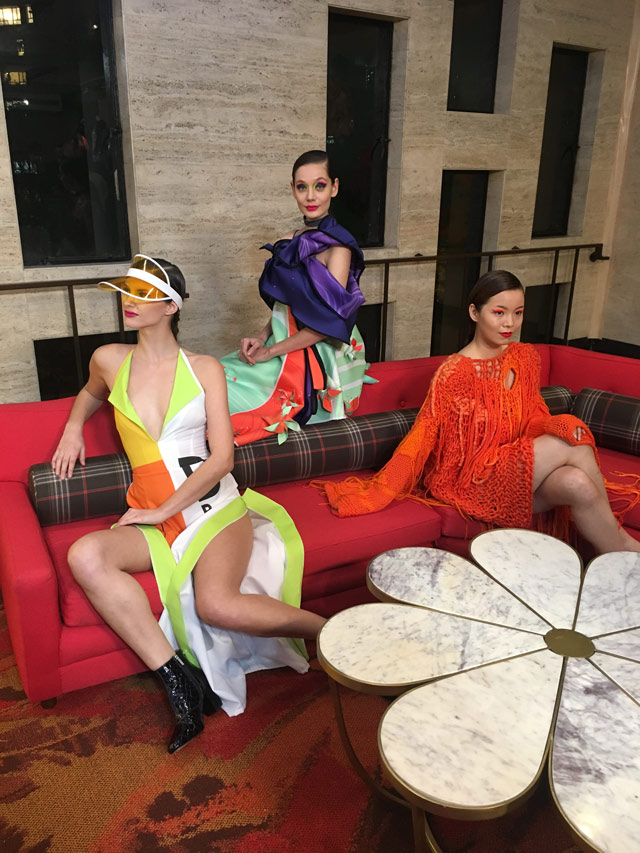 ADVERTISEMENT - CONTINUE READING BELOW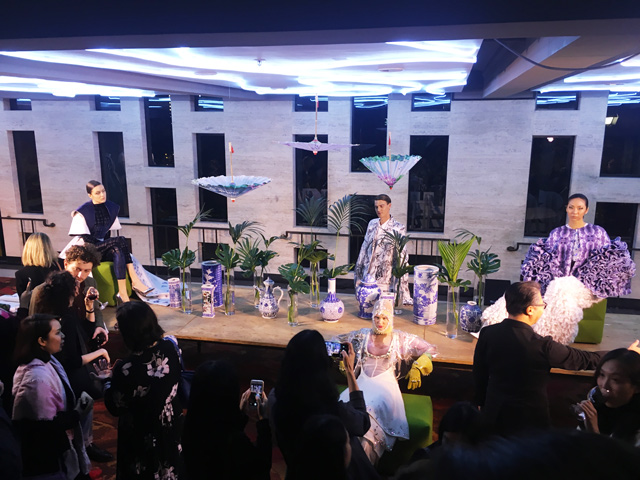 10. The spirit of collaboration.
Whether you're a student, faculty member, or alumni, the university fosters a collaborative creative community. If you're studying fashion, you can easily collaborate with another fashion student studying shoe construction to make footwear for your collection, for example. You can even get together with a photography or videography student to help make your promotion materials. Think of the university as a resource of creative talents to pull from, and your possibilities are endless!
ADVERTISEMENT - CONTINUE READING BELOW
We got the chance to talk to Maria Nava, a fashion student at SCAD, and she talked about her experience while working on her final project. "This was the first time I got to talk to my professor in terms of style. Sometimes you like something and it's very subjective. Working with [my professor] was amazing because you could discuss from a buddy point of view. Like, tell me the truth, what do you think of my work or what do you think would work with this collection?"
"It's part of our SCAD culture here," Robert reiterates. "I had a student who was part of my fashion marketing class and I asked her, 'Why are you doing marketing? You need to be in fashion design.' We have that relationship with our students to ensure that they're doing the right thing and have the support of all our other resources."
ADVERTISEMENT - CONTINUE READING BELOW
Ready to hit the books? You can visit SCAD Hong Kong's website for more information.
Related Stories from Preview.ph
Hey, Preview readers! Follow us on Facebook, Instagram, YouTube, Tiktok, and Twitter to stay up to speed on all things trendy and creative. We'll curate the most stylish feed for you!