Filipino brands, while promising and truly one-of-a-kind, often find it challenging to penetrate the international scene. The fashion world is already saturated with too many competing brands, so standing out is always harder than it seems. It is for the same reason that Marielle Sales, Gabriella Mozo, and fellow Pinoy friends are working on bringing the spotlight to homegrown Filipino brands in the form of Sari-Sari General Store. In a recent article published by Hypebae, Marielle shared that their collective aims to connect the "vibrant community of Filipino-Americans" residing in New York City.
Below, in an interview with Preview, we get to know more about the founders of the NY-based collective, Sari-Sari General Store.
What is Sari-Sari General Store?
"Sari-Sari General Store is a community of Fil-Am creatives. The collective aims to celebrate and explore modern iterations of Filipino culture through curated pop-ups, experiences, and collaborations.
"Since we are still growing, we're constantly redefining what this 'space' is. Our ultimate goal is to have a retail/community space that would offer a variety of products from Filipino or Asian-owned businesses and would also curate events such as art exhibits, discussion panels, or music performances."
ADVERTISEMENT - CONTINUE READING BELOW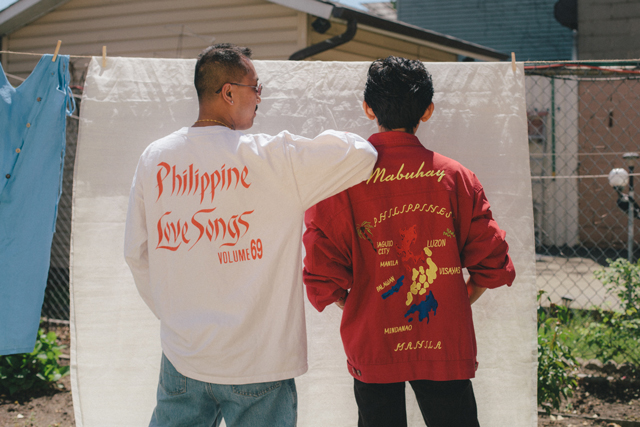 CONTINUE READING BELOW
Recommended Videos
Could you explain to us why you chose this name?
"During our first event (a pop-up shop featuring second hand items and home-made vegan halo-halo), the crew was brainstorming names to call the event. Someone mentioned 'sari-sari.' This fit us perfectly since our common denominator was our heritage and wanted to pay homage to our culture as [sari-sari stores] were usually family-owned establishments that brought the local community together. (We were also inspired by how sari-sari stands have that DIY feel.) We added the words 'general store' just for context for any non-Filipinos since our base is in the US."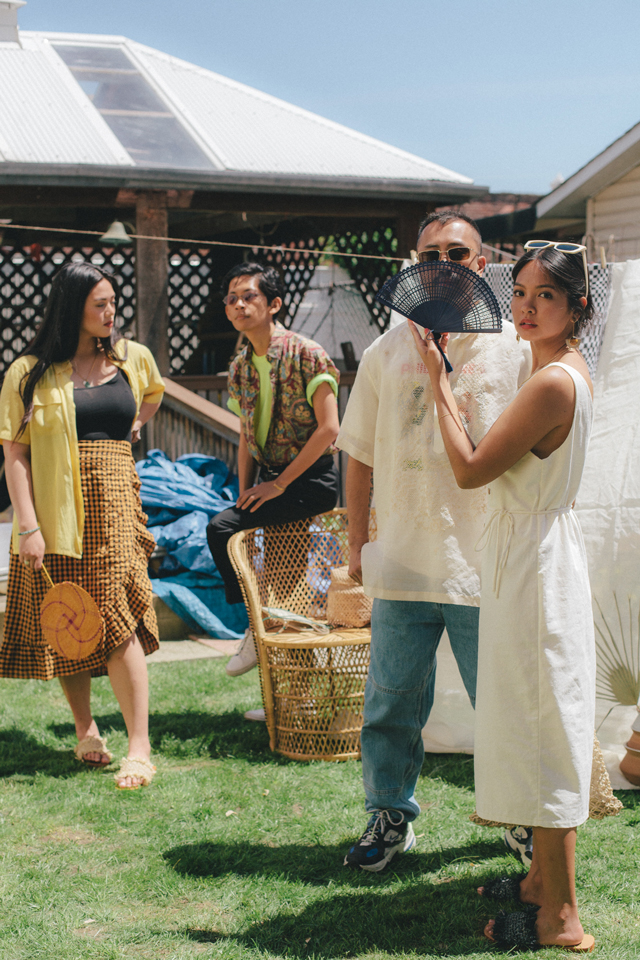 ADVERTISEMENT - CONTINUE READING BELOW
How did you come up with this concept? Who else is on your team?
"The concept started organically when a few friends wanted to sell clothes online as a way to clear out their closets. We also had a craving to do a community building event and thought doing a sale in real life would be a fun way to combine the two ideas. Among seven of us, we rented a space in the East Village, sold branded totes, zines, and vegan halo-halo.
"It was really inspiring to see how we came together to make a one-day store in about a month with little experience on owning a business or even running a store. Our team is small since it's just the two of us, but we look into our network of collaborators for special projects."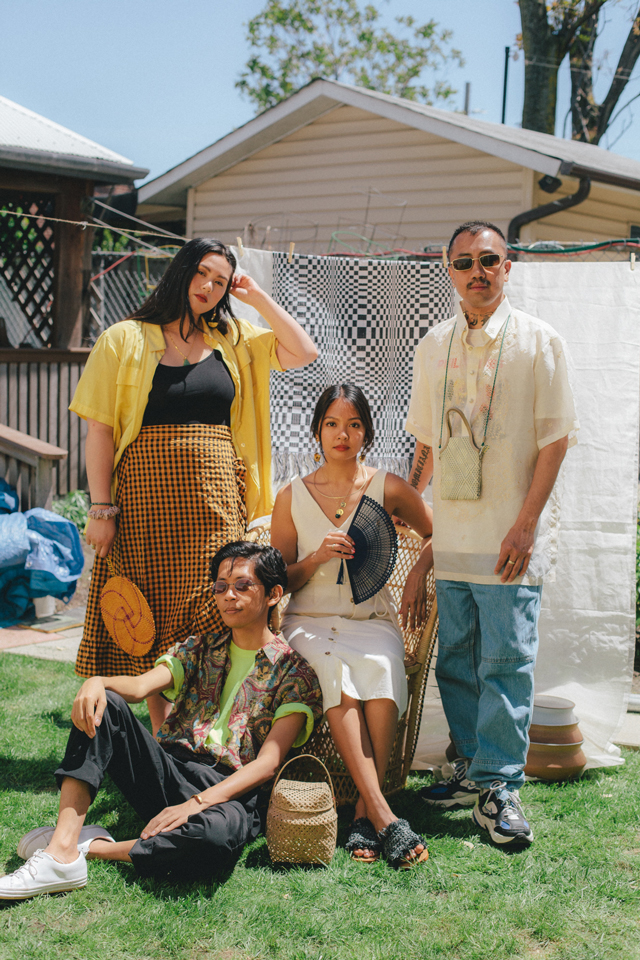 ADVERTISEMENT - CONTINUE READING BELOW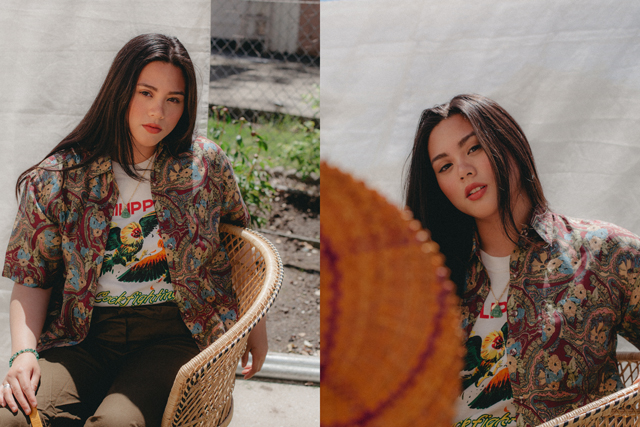 What brands do you currently house and how do you curate the collaborators that you work with?
"Since we are still in the early phase, we don't sell any brands at the moment, but we are always looking for emerging brands to collaborate with. Through Sari-Sari, we've had the opportunity to connect with lot of creatives and Fil-Am owned brands, one of them being MAAARI. We're doing a collaboration with them at Happy Family Night Market in July."
ADVERTISEMENT - CONTINUE READING BELOW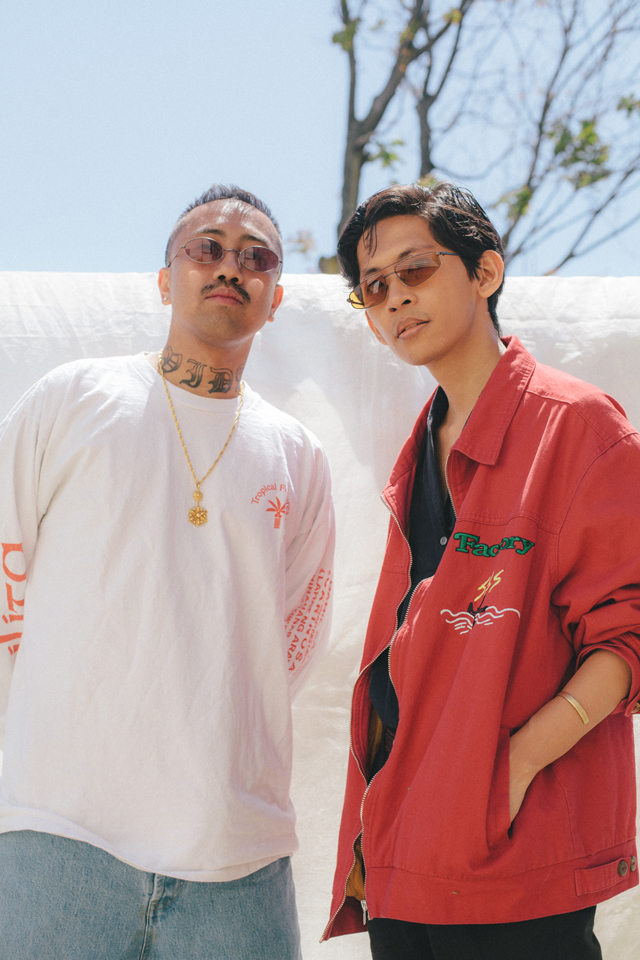 In your own words, what does it mean to be a Filipino?
Marielle: "To be Filipino means we are welcoming, diverse, optimistic, and hardworking."
Gabriella: "Filipinos are the warmest people, really—and the laughter! Every filipino I know has the loudest, most heartfelt laugh."
ADVERTISEMENT - CONTINUE READING BELOW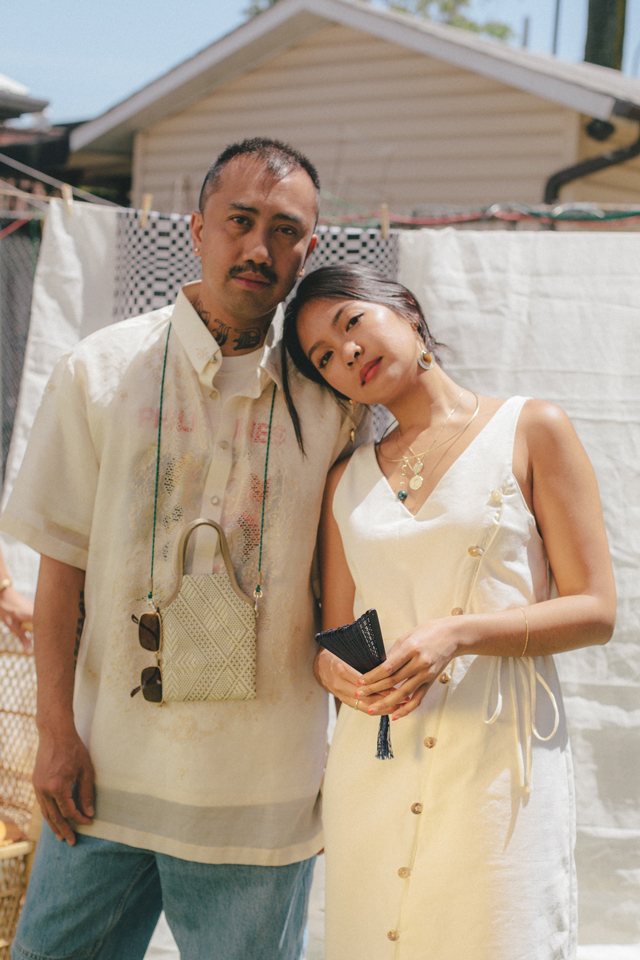 How do you exemplify this culture through your collective and the items you plan to sell?
"There's so much beauty in Filipino tradition that needs to be highlighted and given a platform in the US. Especially in the current state of our planet, we need to look to our culture and cultures of other indigenous peoples so we can learn from them—look at bamboo for example. It's one of the most biodegradable materials while maintaining durability and this is a material of our ancestors.
ADVERTISEMENT - CONTINUE READING BELOW
"Through Sari-Sari, we hope to spread awareness and make space for the often under-represented culture by highlighting those creatives who offer modern perspectives rooted in traditions."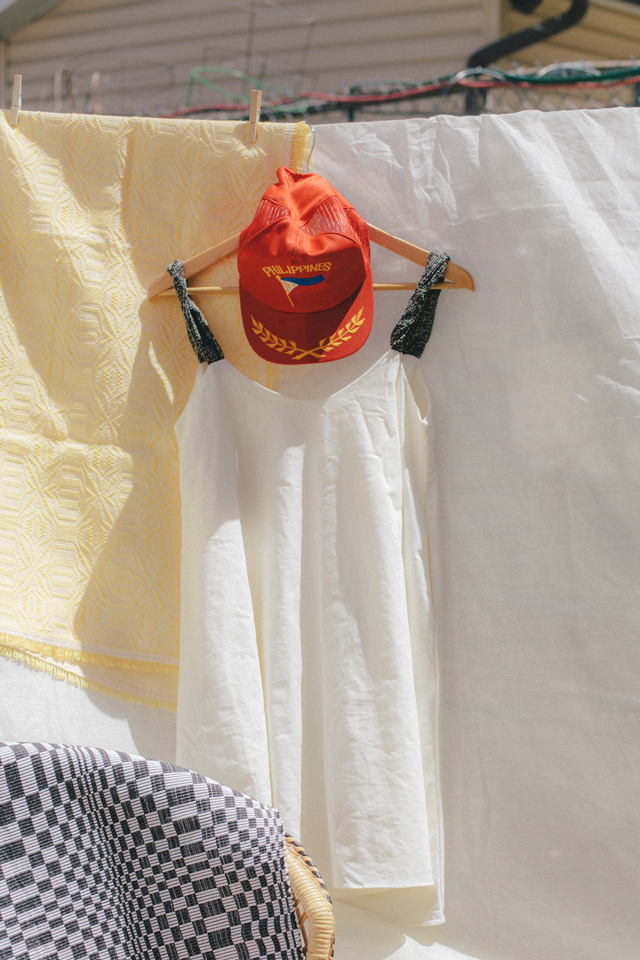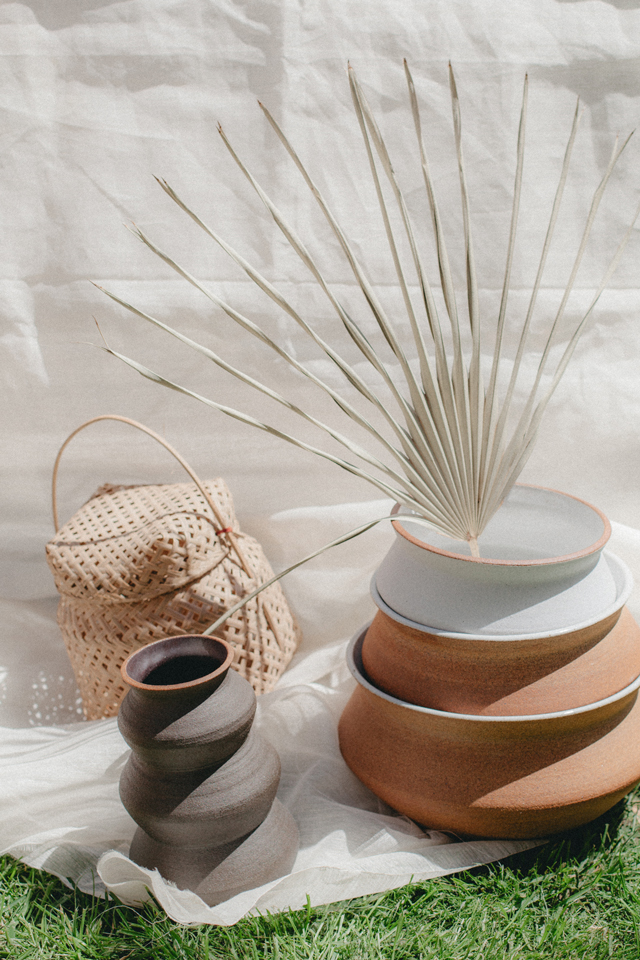 ADVERTISEMENT - CONTINUE READING BELOW
How would you describe the fashion aesthetic of Filipinos today? What makes them unique?
"As Filipino-Americans, we are starting to discover many Philippines-based brands thanks to the internet. We definitely see a new breed of creatives coming out from the Philippines who are directly influenced by their environment and are defining the tropical aesthetic. There definitely is a common element of natural materials and tropical iconography as well as the classic terno dress interpreted by young designers. We love seeing all of these emerging brands that are rooted in Filipino culture and traditions"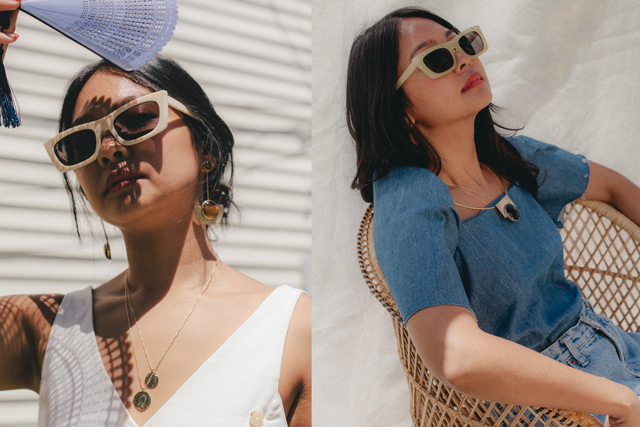 ADVERTISEMENT - CONTINUE READING BELOW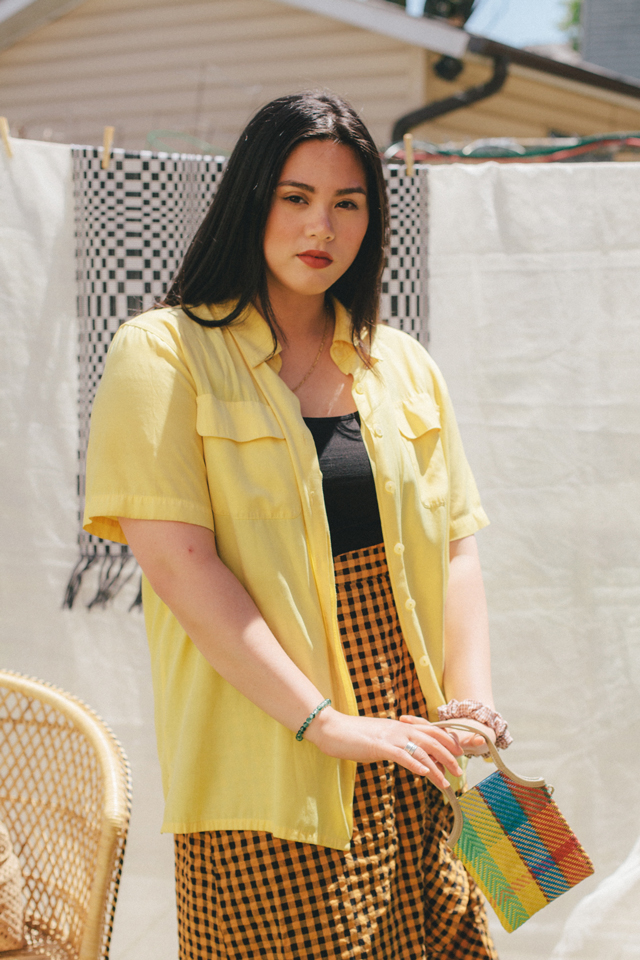 Related Stories from Preview.ph
Hey, Preview readers! Follow us on Facebook, Instagram, YouTube, Tiktok, and Twitter to stay up to speed on all things trendy and creative. We'll curate the most stylish feed for you!