K-pop fans all over the world were ecstatic over the reunion of girl group 2NE1's at Coachella on the festivals second day. The quartet appeared before the bewildered crowd during the 88Rising segment as a surprise after the final set of headliner CL.
Known for their high energy and upbeat dance music, the girls delivered an explosive performance that also marks their first live performance since their disbandment back in 2016. But even then, the K-pop group's strong stage presence was seen throughout their performance as if no time has passed.
ADVERTISEMENT - CONTINUE READING BELOW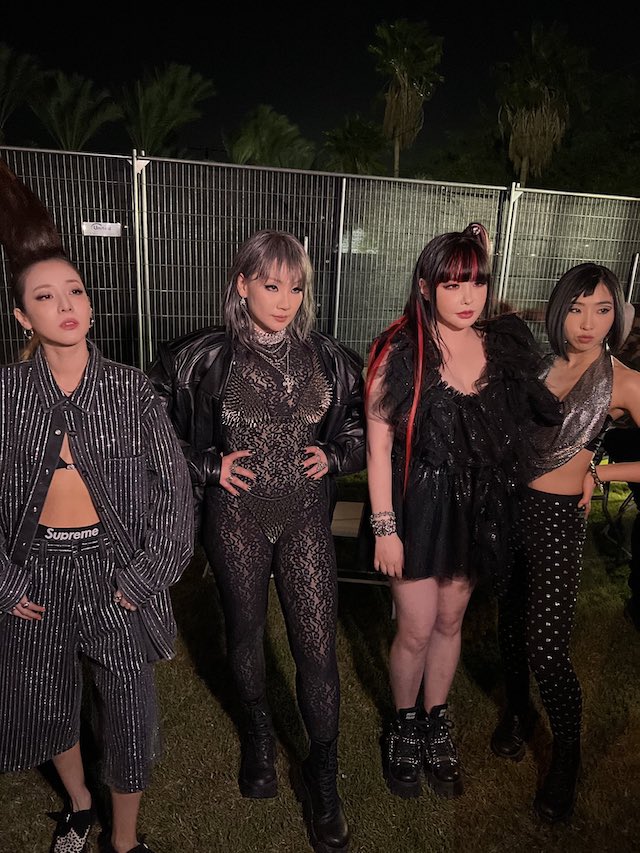 Of course, apart from their legendary comeback as a group, 2NE1 also made headlines for a wardrobe malfunction made by one of their members, Sandara Park, also known as Dara. Besides her gravity-defying mohawk, the group's vocal and visual sent the internet into a frenzy after losing her right shoe while performing their hit song "I Am The Best"!
In the middle of dancing, she did a high kick that sent her shoe flying into the audience! Without missing a beat, the singer went on to perform as if nothing was amiss, showing just how professional she was in the face of a fashion mishap. After the concert, Dara even poked fun at herself by taking to Instagram to share the funny moment to her 9.6 million followers. "Hey Coachella~!!! Who's the best?", she captioned her post while showing a zoomed in photo of her shoeless foot on stage. LOL!