As the -ber months fall upon us, so do our travel plans! And if you're planning to spend your holidays somewhere cold, you'll surely want Rosanna Ocampo's newest outerwear line to keep you warm. With an added versatility to each piece, you'll even have extra luggage space for your shopping purchases.
It was only last year when the designer dared to take a major fashion gamble, releasing the pilot to her outerwear collection even though she was well-aware of the roiling heat ever present in our country. Luckily, her leap of faith returned fruitful, leading her to continue her venture and to further expand her line of chic coats that are perfect for the stylish jetsetter.
Preview got to talk more with Rosanna about her collection, her favorite piece, and the one important style tip everyone needs to hear.
ADVERTISEMENT - CONTINUE READING BELOW
What led you to designing an outerwear collection despite the tropical weather in our country? Can you tell us about your design process?
"I was honestly quite hesistant when the idea came to mind early last year but because I felt the personal need for it, we took a leap of faith and went for it. Travel is very much a part of my lifestyle and while I love to dress up during the cooler seasons, the amount of outerwear I bring immediately takes up so much space in my luggage so then came the lightbulb of doing something versatile, some that could be worn several ways, several colors. There was a lot of trial and error as I've never worked with these fabrics and silhouettes before but we were patient in getting it right to achieve the exact look we wanted."
ADVERTISEMENT - CONTINUE READING BELOW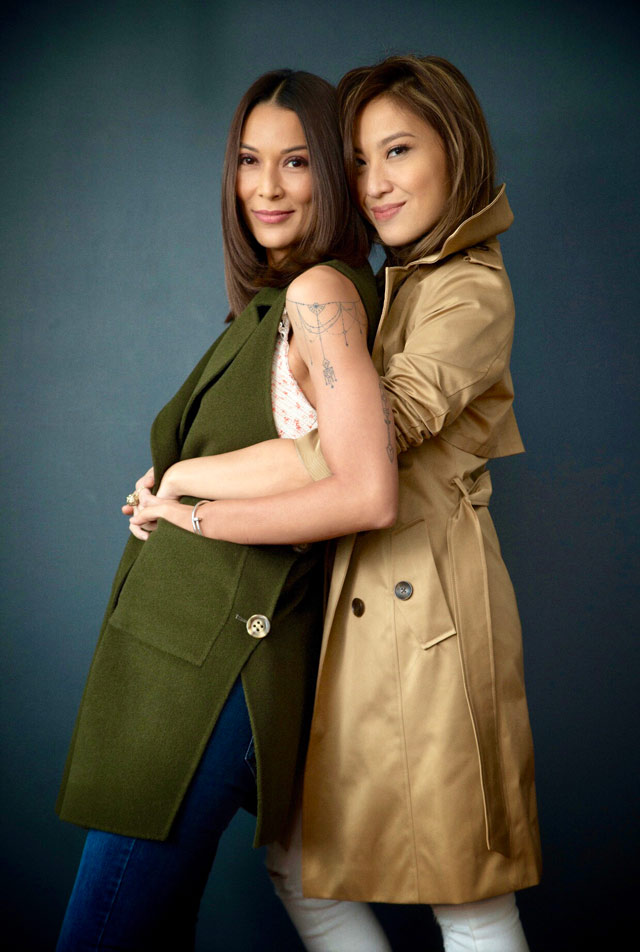 Do you have a certain demographic in mind when you design?
"No, as the demographic of our clientele is actually very wide, but this what I quickly came to realize: [Rosanna Ocampo] girls, then and now, have always been frequent globetrotters. Nothing gives me more pleasure than seeing my pieces accompany them in their travels."
The colors are absolutely lovely. What was your inspiration for the collection?
"Thank you so much! Since we used high quality materials for our pieces, I wanted to work with deep, rich colors to create that sophisticated, sleek effect. The Bartlett trench is slim fit, double breasted, and made of heavy duty garbadine material making it waterproof. An updated classic silhouette, yes, but we added our signature RO pop of color in the silk linings. The trenches are available in whisky paired with deep teal lining and midnight paired with smoky marmalade."
ADVERTISEMENT - CONTINUE READING BELOW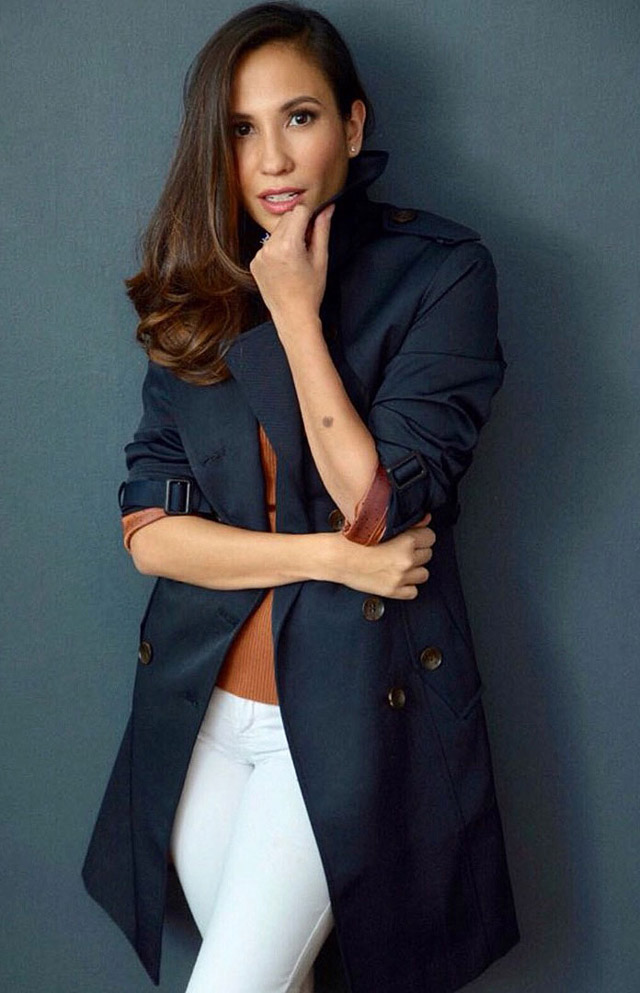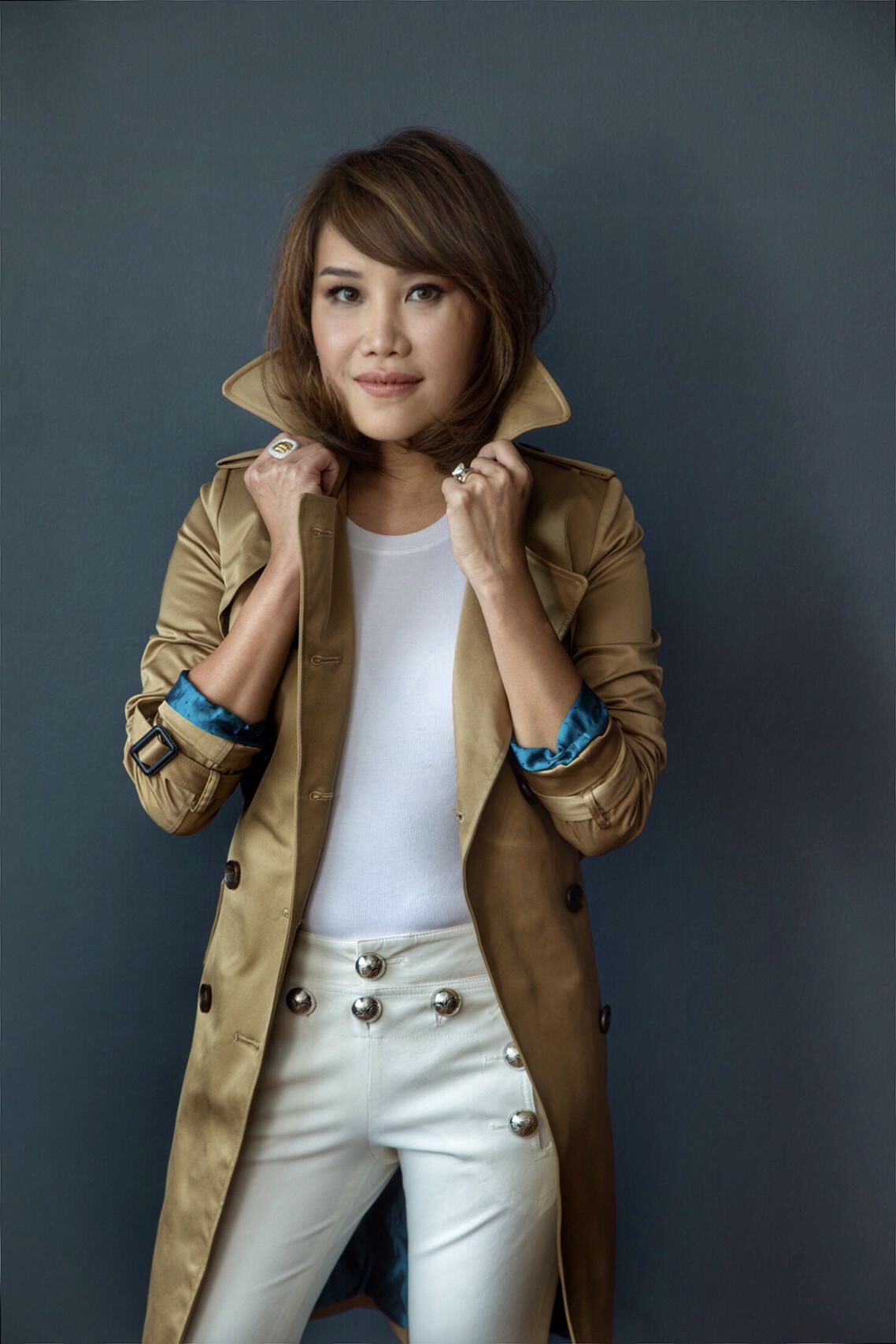 "The Harlow vest is made of 75 percent wool and 25 percent cashmere. This is a relaxed fit with oversized interwoven leather buttons for details. Available in rosewood and in our iconic RO pine green."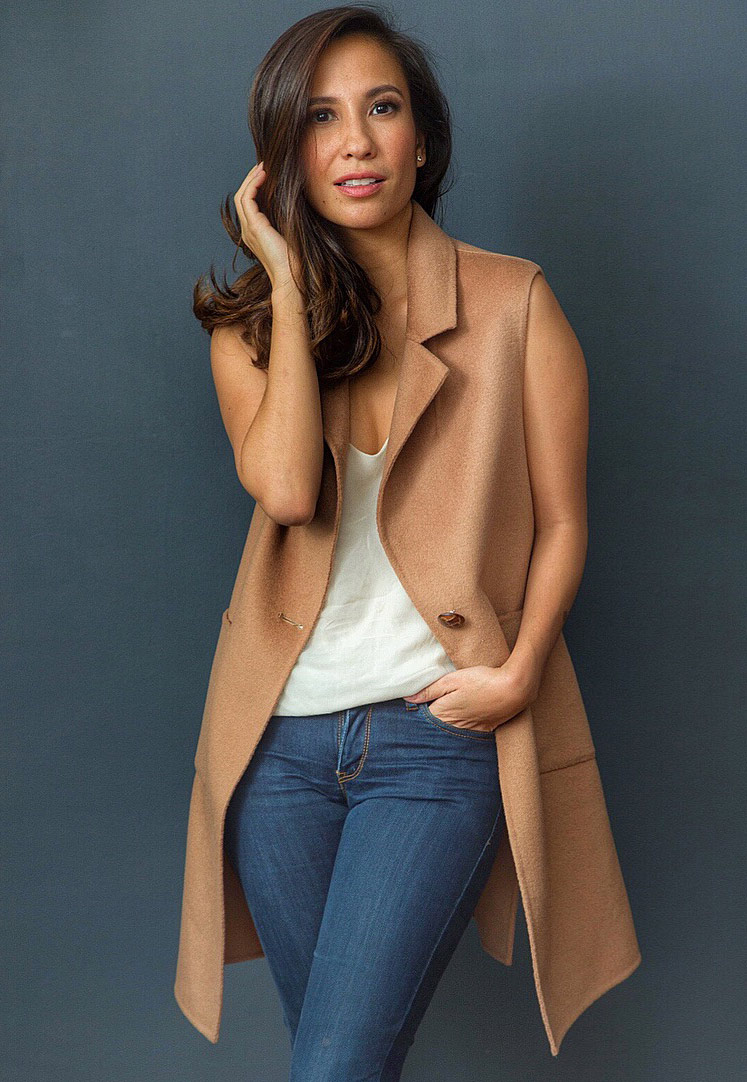 "The Palermo 4-way coat was the bestseller from last year's collection. It changes shape, length, and color every time you twist it around. We were not supposed to continue it, but due to popular demand, we introduced it in a new color: burnt sienna and camel."
ADVERTISEMENT - CONTINUE READING BELOW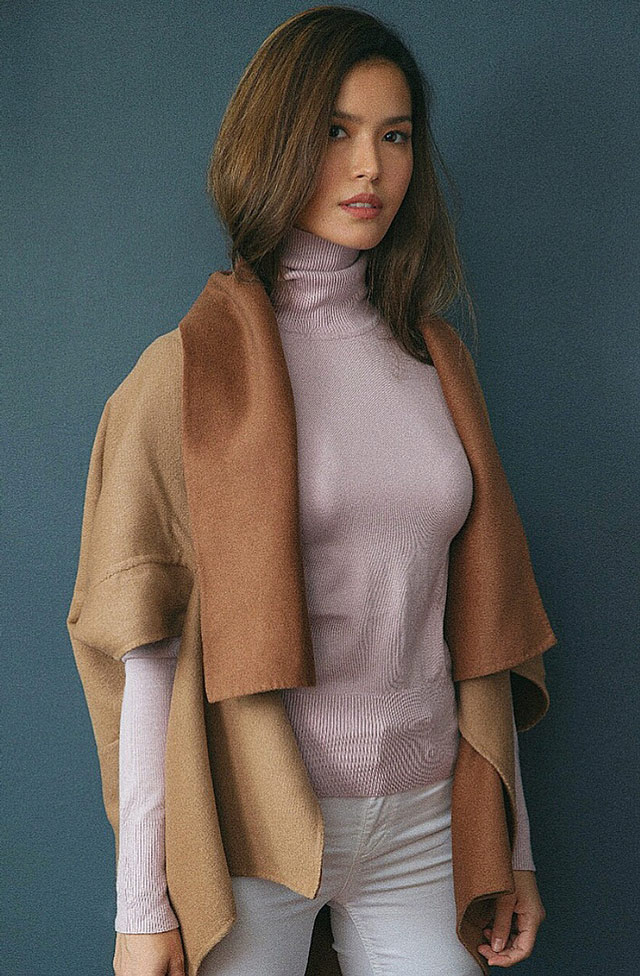 Do you have a favorite piece in your collection?
"I really love the Bartlett trench in whisky paired with dotted teal silk lining—the normal trench is usually done in a classic beige but we chose to make ours in this deep, sexy shade."
If you had to give one styling tip/advice to your RO girls, what would it be?
"Although a perennial favorite of others, I personally find that black gets boring fast. Be adventurous with pops of color and texture even during cooler seasons. Mix soft hairy sweaters with sexy structured silhouettes or use our slim fitted embroidered tops with our slouchy vests. The more unexpected, the better."
Prices range from P12,500-P18,000. Rosanna's team is accepting pre-orders until October 3 for merchandise arriving between October 29 to November 5, 2018.