On any given day, Romarie Fonseca is knee-deep into her psychology readings and probably has plans to eat out with her schoolmates after class. Such is standard for 20-year-olds trying to attain an undergraduate degree. Though, Romarie also just so happens to be signed with modeling agency Elite Manila, which houses the best up-and-coming talents on today's runways and editorials. A casting call or a photoshoot might also be squeezed into her busy schedule.
"Freckled girl," it reads on her Instagram bio. She admits that it's these spots around her body that set her apart from her peers, yet she has enough gusto and optimism to not make them the only thing she's known for. In an exclusive interview with Preview, Romarie opens up about how she got her start in the industry, and how its standards on beauty are rightfully broadening.
Preview Go-See Interview: Romarie Fonseca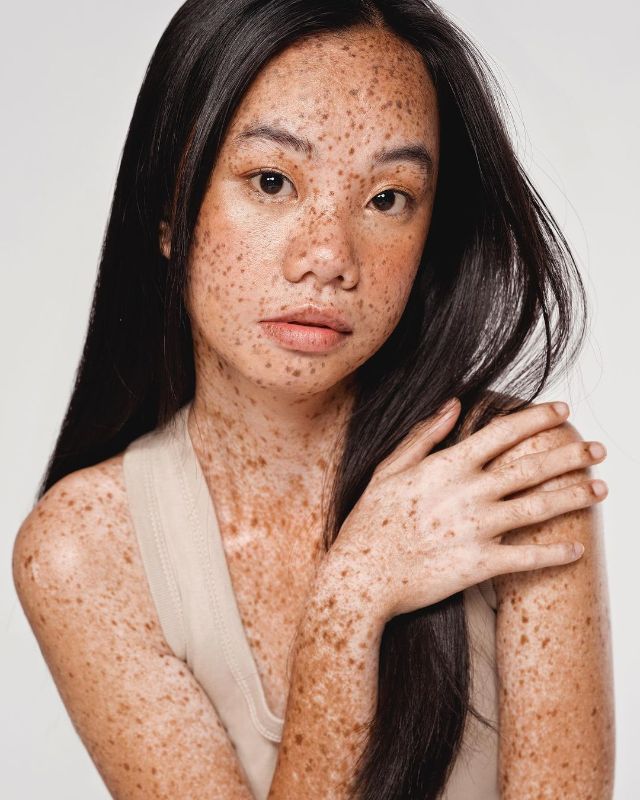 ADVERTISEMENT - CONTINUE READING BELOW
How did you get your start in the modeling industry? Tell us the story of how you got "discovered."
"It all started in 2019 when my Facebook profile picture went viral. A photographer approached me to do a shoot. [It] was my first time doing [something like that], and the photos went viral. [It continued until I got signed to] my mother agency, Jem Models, and my agency here, Elite Manila. It was a huge privilege to be able to express and embrace diversity. My confidence has [grown]."
How long have you been a model and what do you love the most about it?
"I started when I was in the 11th grade of senior high school. Right now, I am in [my] third year of college. My favorite part is when I get to meet a lot of stunning and brilliant individuals. I absolutely adore how people have normalized many unique kinds of beauty."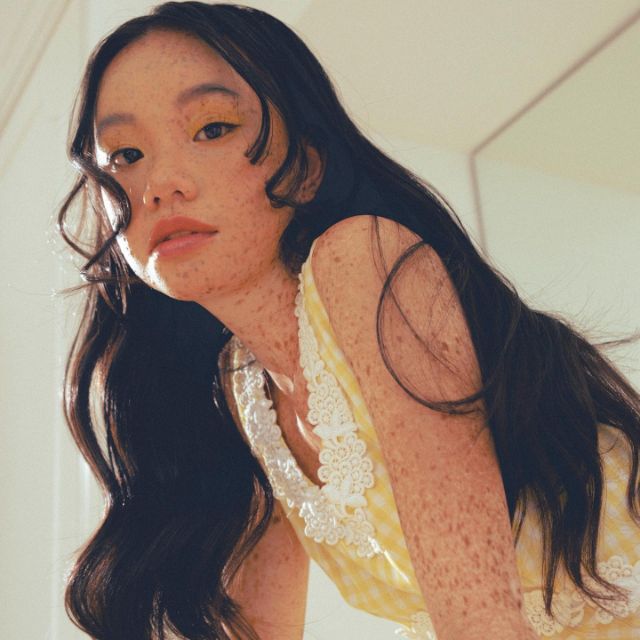 Would you say being a model is your dream job? Why or why not?
"I would say that this is one of my dream jobs. I am now pursuing a Bachelor of Science degree in Psychology, and I am an advocate for mental health. I believe that this [is] a great background to have in [modeling], not just [for] the beauty industry but also [for] individuals who are in need."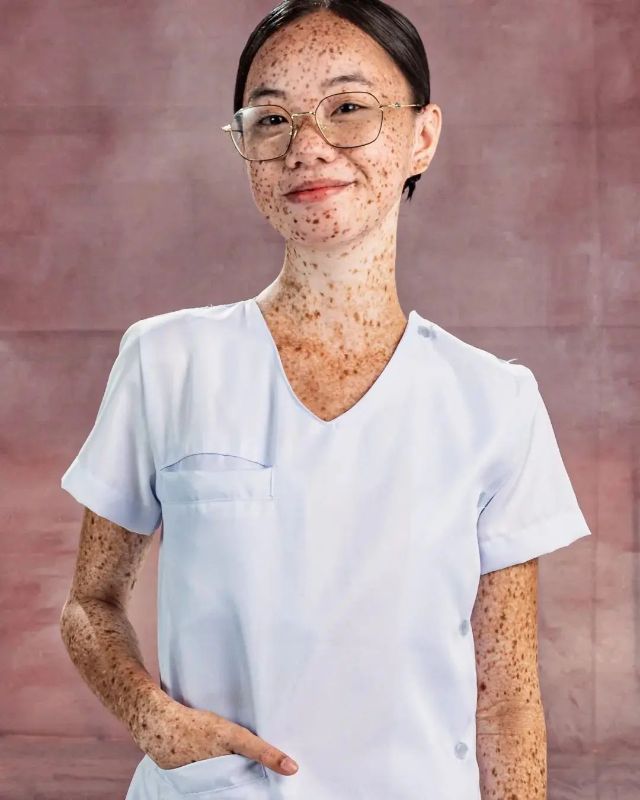 What was the biggest struggle you've faced in the modeling industry and how did you overcome it?
"I think the biggest struggle [was that] I [didn't] have any background in modeling. I [didn't attend] workshops, and [it was] just impossible to keep up with others who [were] so good [at it already.] However, that was back when I was fresh in the industry; now that I've gained experience, I'm able to keep up with [them.]"
ADVERTISEMENT - CONTINUE READING BELOW
What would you say is the most memorable project you've done as a model so far?
"[My features in publications are] easily the most exciting and memorable assignments I've ever worked on. [It was] also unforgettable when I [obtained a] huge project [with] BLK Cosmetics, since it [was] a really big privilege, and I am delighted to have [had it.]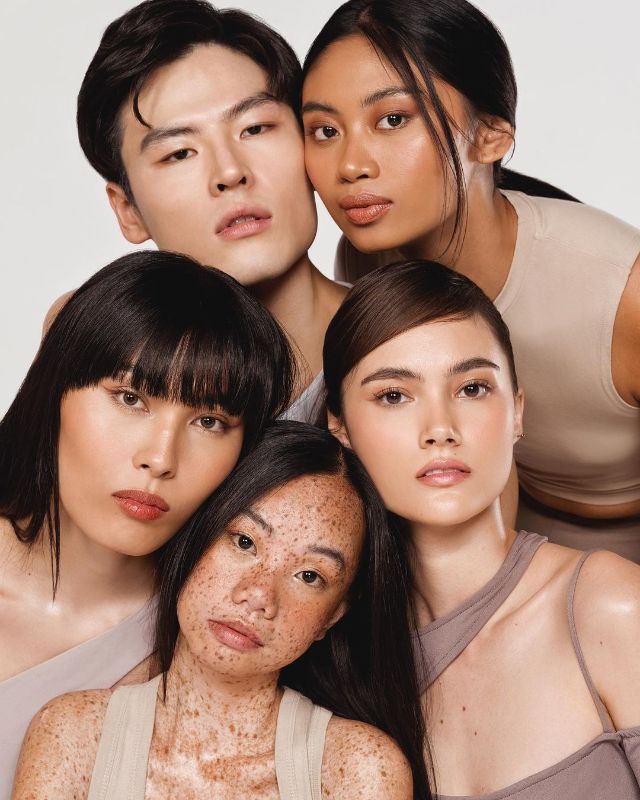 And of course, the one that sticks out in my mind [was] the first time I did a photoshoot with my first incredible photographer Rojan Maguyon. He taught me how to do something that [I've] never done before."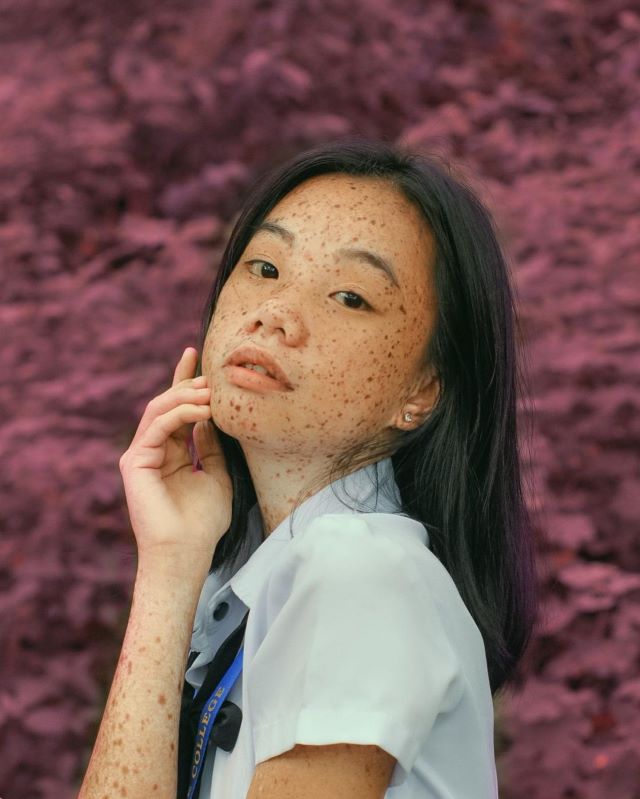 How do you see your career progressing in the future?
"I consider it to be one of my jobs, it can be full-time or freelance. However, I am keeping my fingers crossed that it will [boost] my career [so much so that it can become] my primary source of income in the near future. [That's aside] from my dreams [of becoming] a guidance counselor and passing [the] board exam as a licensed psychologist."
What's something unique about you that sets you apart from all other models?
"Everyone has their own [uniqueness], but what sets me apart from other models is my skin."
What's your go-to model-off-duty look?
"My go-to off-duty style is as simple as possible. I always wear clothing that [makes] me feel great and comfortable."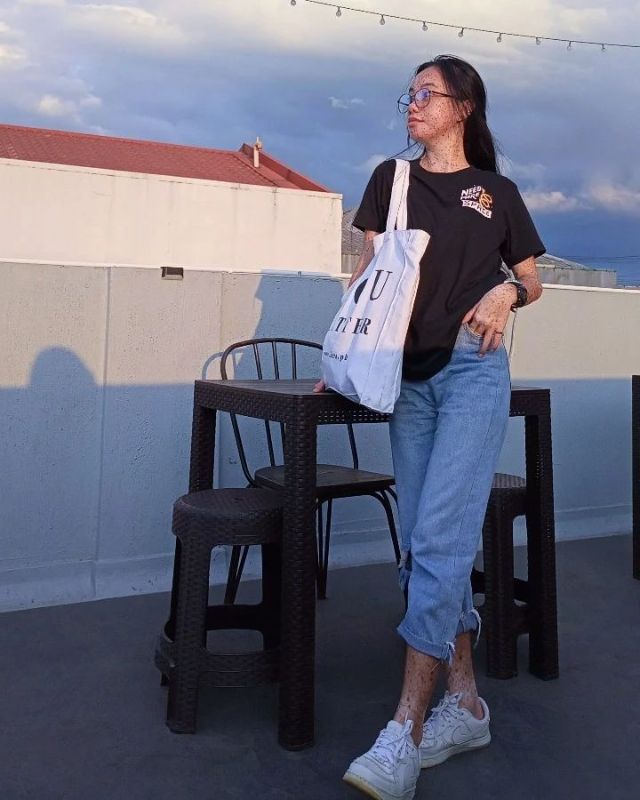 ADVERTISEMENT - CONTINUE READING BELOW
In your own opinion, what are the characteristics of a great model?
"First and foremost, confidence is one of the most important qualities a model can have. When you are standing in front of the camera, you need to be able to convince yourself that you are stunning in order to create natural-looking photographs.
"The second thing is being patient, which is one of the most important things you need to [have] when you want to go into the industry. This is because you might hold a pose for a long time [or have] a [long] waiting time before the stage is yours.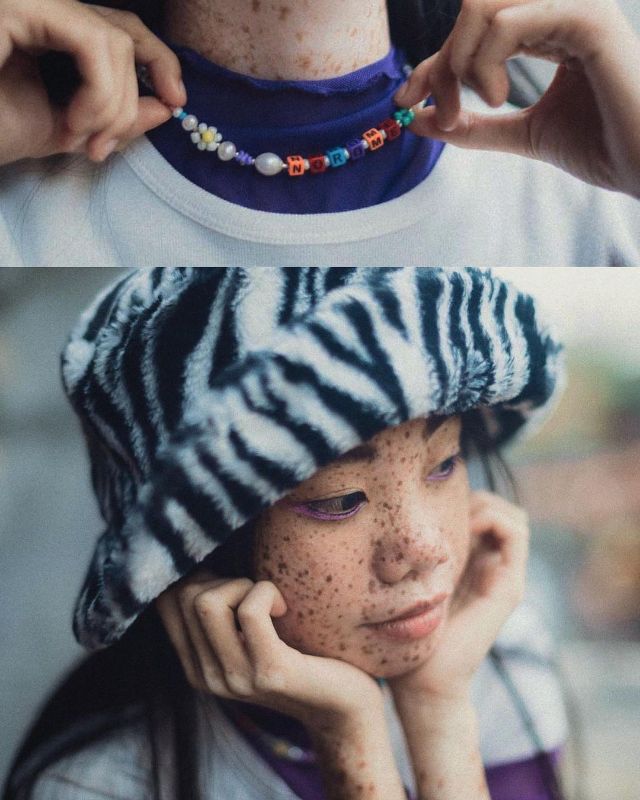 "The final thing is being responsible for your physical [and] mental health, as well as [those of] the people around you. You need to be reliable and [you must] be able to get along with a [varied] number of people."
What's your advice to aspiring models?
"If you want to work in the modeling industry, you will need to study and figure out where you fit in the beauty [and] fashion industries. Engage in open casting calls, always project [your] personality, take care of both your physical and mental health, and have patience.
"This will be a long process, but you will make progress. You may experience feelings of pressure and despair, but you need to keep fighting for your objectives even though it will never be easy."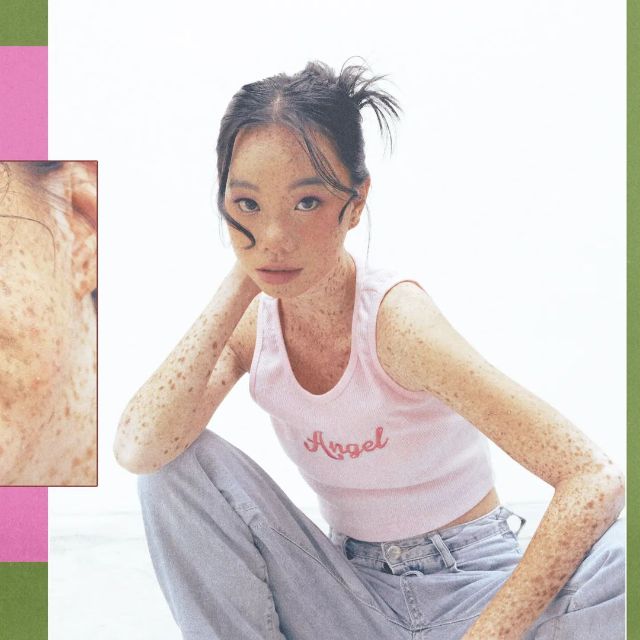 Related Stories from Preview.ph
Hey, Preview readers! Follow us on Facebook, Instagram, YouTube, Tiktok, and Twitter to stay up to speed on all things trendy and creative. We'll curate the most stylish feed for you!