Pop star Rihanna has created a new line of high fashion footwear for Manolo Blahnik.
The Diamonds singer debuts the exclusive six-piece collection, entitled Denim Desserts, in a new cover shoot for Britain's Vogue magazine. Rihanna is the perfect advert for the range as she models her favorite design, a thigh-high pair of crystal-embellished boots, while topless under a long, embroidered denim coat.
In the accompanying interview, Rihanna admits she cannot wait to see her styles worn by fans on the street, although they may find themselves ambushed by the star herself if they ever cross paths.
"The day I see a woman in the street wearing my shoes," she smiles, "I am sorry for that woman because I am going to literally run after her, shouting, 'Stop! Selfie! Who are you? Where did you get them?' I'm going to have a moment!"
However, the excited 28-year-old has warned ladies not to wear her thigh-high boots on a first date—unless they are looking to seal the deal by the end of the night.
ADVERTISEMENT - CONTINUE READING BELOW
"Depends on what kind of date you are trying to have!" she laughed. "Girl! Those boots are dangerous! If you're trying to get back home to your bed (alone), don't wear them boots! You will get kidnapped in those boots, those boots are trouble."
CONTINUE READING BELOW
Recommended Videos
The sassy singer's capsule collection, which also features strappy stilettos and sequinned, pointed toe heels, will go on sale at the iconic designer label's New York City, London, and Hong Kong stores, with prices ranging from $895 (£632) to $3,995 (£2,821).
It's her latest foray into shoe design after she recently unveiled her Fenty x Puma sneaker at New York Fashion Week last month.
At the time, the Bajan beauty, who was appointed the German sports giant's creative director in 2014, revealed she was overcome with pride at the success of the big launch.
"I'm on cloud nine," she gushed to the New York Times after the Up & Down nightclub runway presentation. "I cannot put into words how I feel about what happened tonight."
ADVERTISEMENT - CONTINUE READING BELOW
Rihanna, real name Robyn Rihanna Fenty, went on to reveal she wanted to celebrate her dad, Ronald Fenty, by turning their last name into a global brand.
Below is a sneak peek at the collection: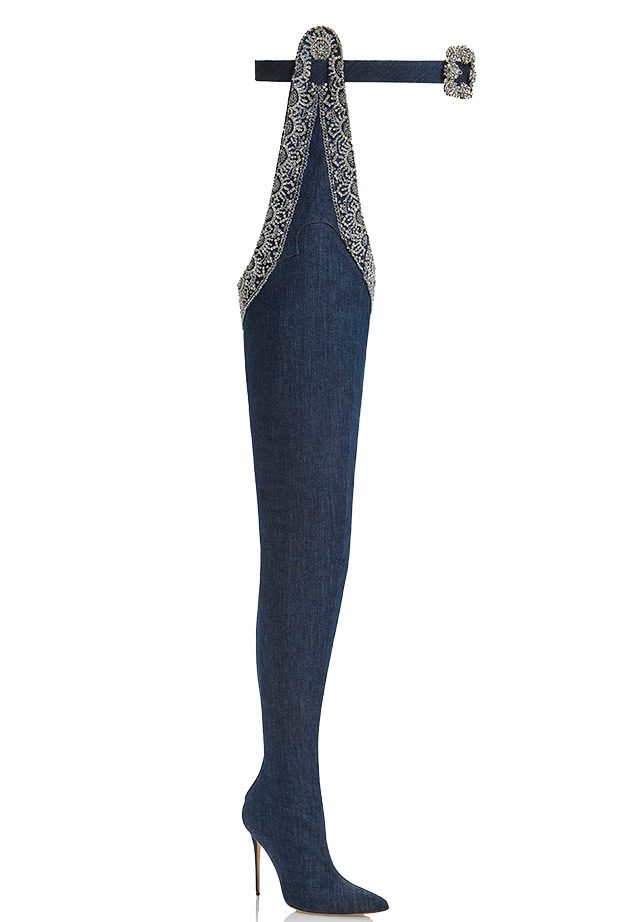 The 9 to 5, $3995, Rihanna X Manolo Blahnik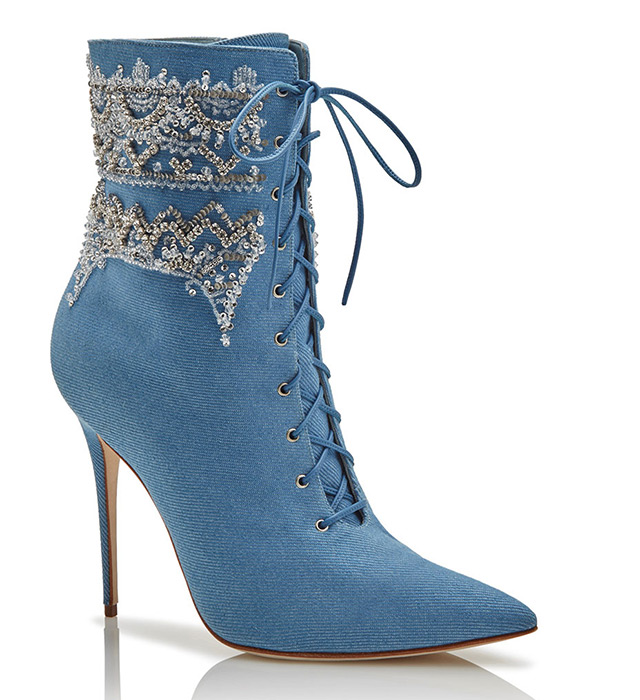 ADVERTISEMENT - CONTINUE READING BELOW
Dancehall Cowgirl, $2240, Rihanna X Manolo Blahnik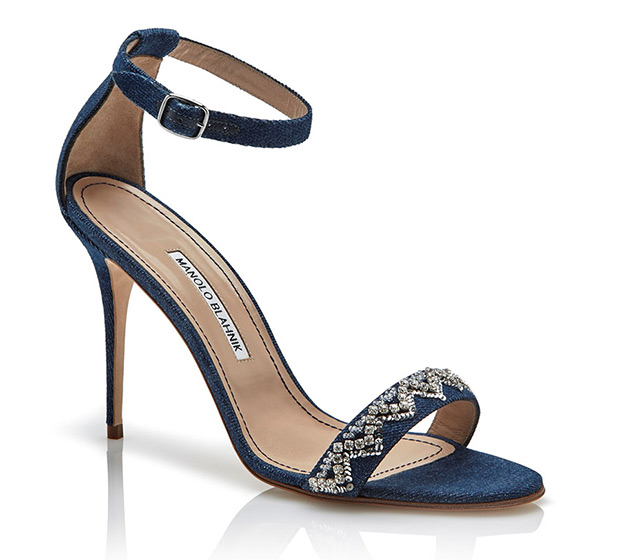 Rih-vi's, $895, Rihanna X Manolo Blahnik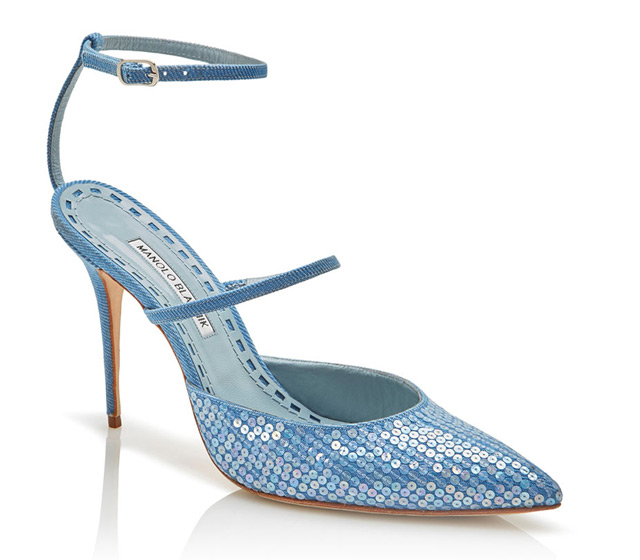 ADVERTISEMENT - CONTINUE READING BELOW
Sea Salts, $1295, Rihanna X Manolo Blahnik
Photos: Courtesy of Manolo Blahnik / Dennis Leupold