What's the first memory you have as a child? Can you remember the very moment you fell in love with fashion? Renowned Filipino designer Rajo Laurel surely does. In fact, he dedicated his Holiday 2017 collection to his childhood penchants. Read on below as Rajo himself shares with us the story behind his latest designs!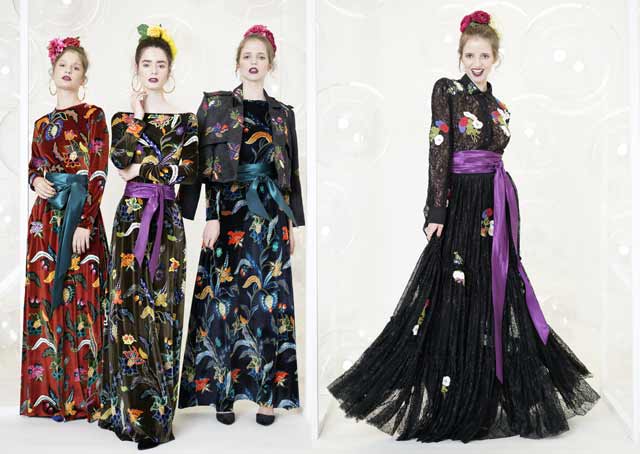 ADVERTISEMENT - CONTINUE READING BELOW
IMAGE Rajo Laurel
Can you tell us about your holiday collection? You mentioned it's inspired by your childhood memories. Why did you choose this theme?
"I wanted to begin with the framework on why I love fashion so much. I wanted to go back to my first fashion memory and begin from there. I read somewhere that the age of reason is five years old. This was also the age where one retains the most vivid memories from childhood. So we began there and went on a journey of recollection."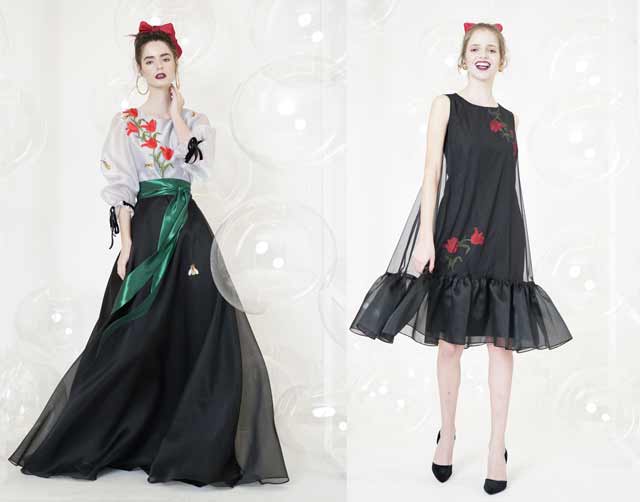 ADVERTISEMENT - CONTINUE READING BELOW
IMAGE Rajo Laurel
Why did you decide to veer away from following current trends for your Holiday collection?
"Each season we tell a story that resonates with me and my clients. I wanted to create a collection based on positivity and enthusiasm. In a way it must be a reaction to what is happening around us and the world. A reaction to many terrible things that are happening today. Hence me and my team just literally went to town and had a blast. We played with colors, textures, fabrics and really had fun. It was as if I was a child again playing with my sisters' Barbie dolls!"
ADVERTISEMENT - CONTINUE READING BELOW
IMAGE Rajo Laurel
How many pieces are there in the collection?
"Each season we average around 300 designs per collection. So it's pretty intense and large. We pride ourselves with being wide with designs but narrow in production, securing that our clients don't end up having the same dress per season."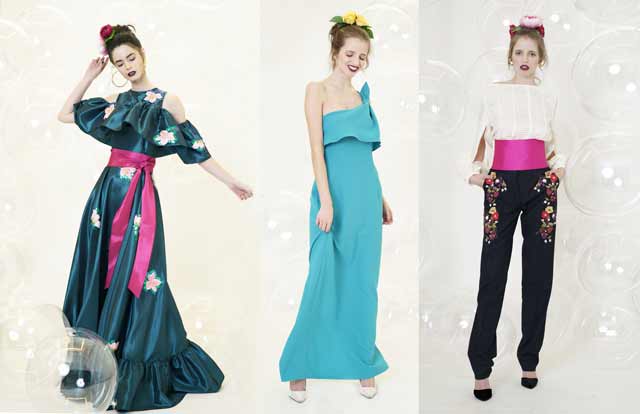 ADVERTISEMENT - CONTINUE READING BELOW
IMAGE Rajo Laurel
What are the key elements in your collection?
"This season I really love our embroidered cropped jackets and ruffled pants. I also love all the sashes and bows that we did as it felt like we were sending off these pretty presents to all our clients."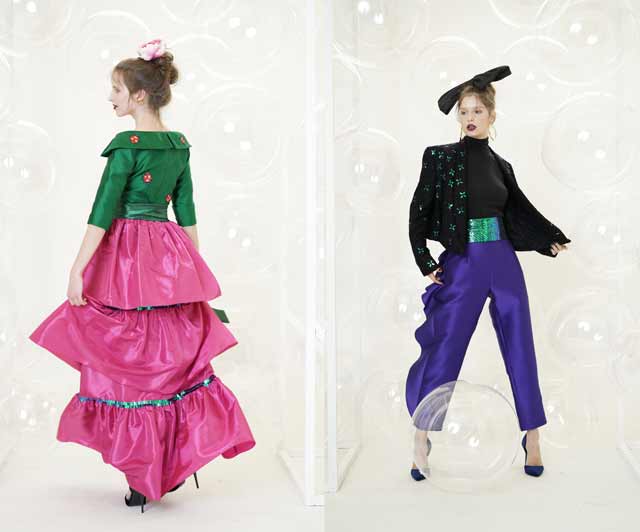 IMAGE Rajo Laurel
ADVERTISEMENT - CONTINUE READING BELOW
Did you have a specific memory from when you were young that sparked inspiration for this?
"I actually do have a very specific memory that began this inspiration. I must have been five or six years old and my parents took me to a party. There I saw this amazing lady and I was completely drawn to her. I went up to her and asked if she was wearing taffeta! She was very surprised at first but she answered with a gleeful YES! I remember the sound of her dress as she sashayed away and this memory was something I wanted to capture. Hence were doing lots of materials that we have not used in a long time like silk taffeta, Swiss organdie, and many more."
What's your favorite from the collection?
"I have this white tailored shirt dress that we embroidered with red tulips and roses. We also added some lady bugs and bees to the dress and I think that is my favorite piece."
ADVERTISEMENT - CONTINUE READING BELOW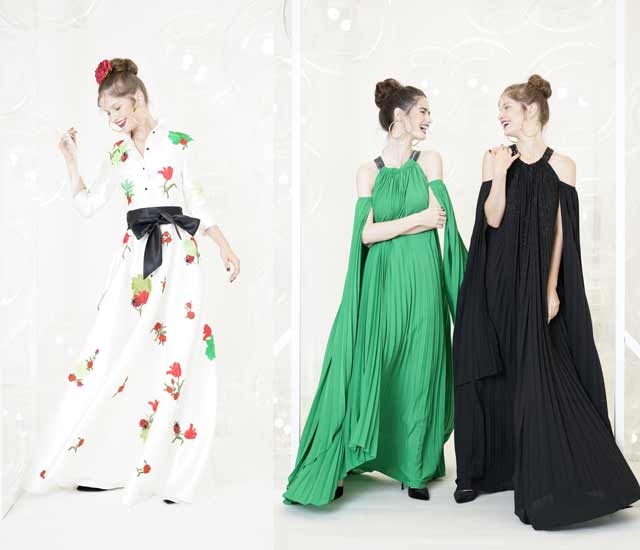 IMAGE Rajo Laurel
See the rest of Rajo's Holiday 2017 collection below!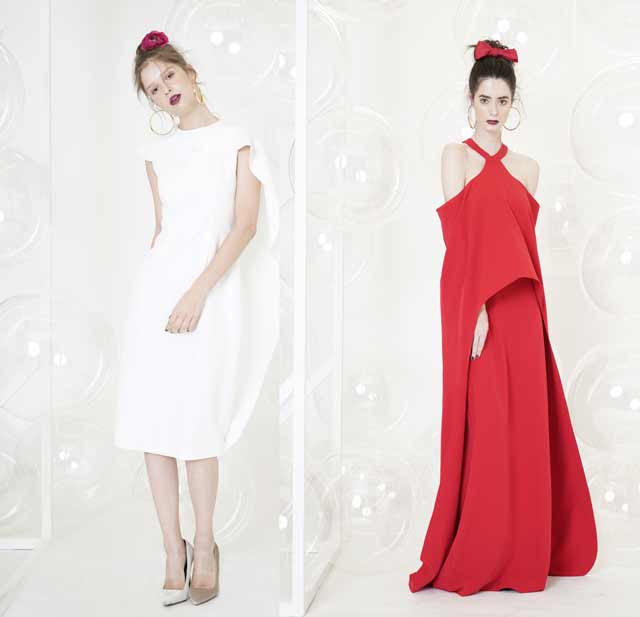 ADVERTISEMENT - CONTINUE READING BELOW
IMAGE Rajo Laurel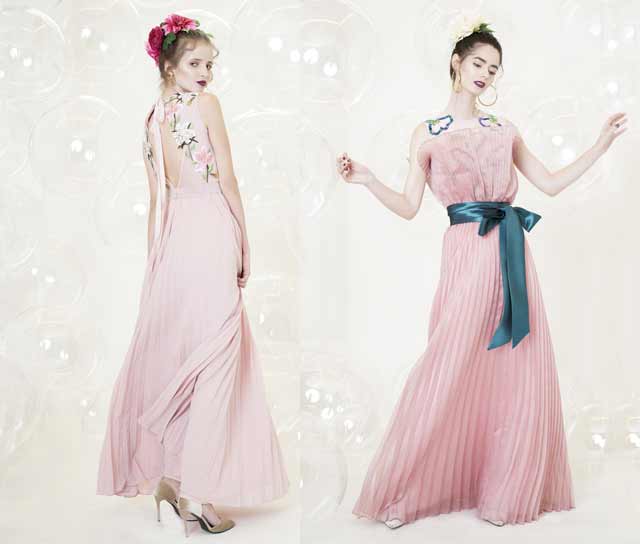 IMAGE Rajo Laurel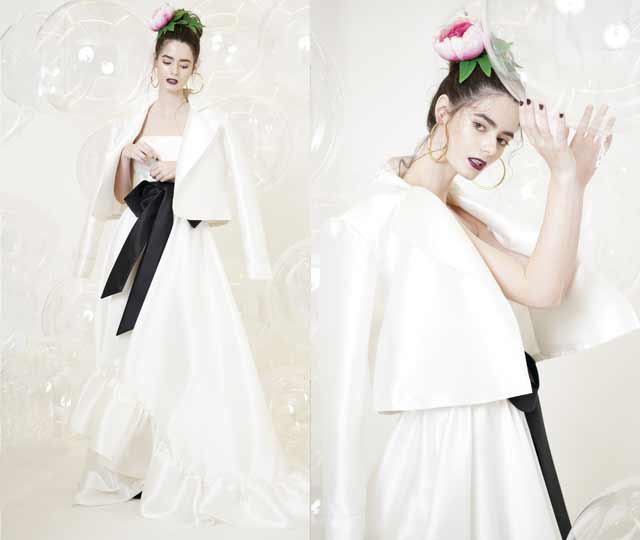 ADVERTISEMENT - CONTINUE READING BELOW
IMAGE Rajo Laurel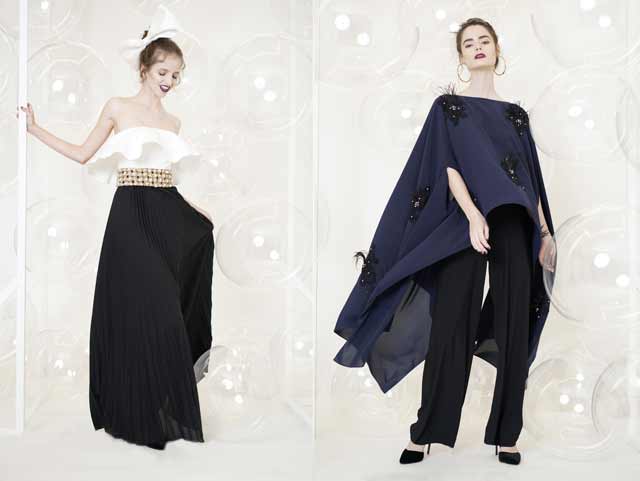 IMAGE Rajo Laurel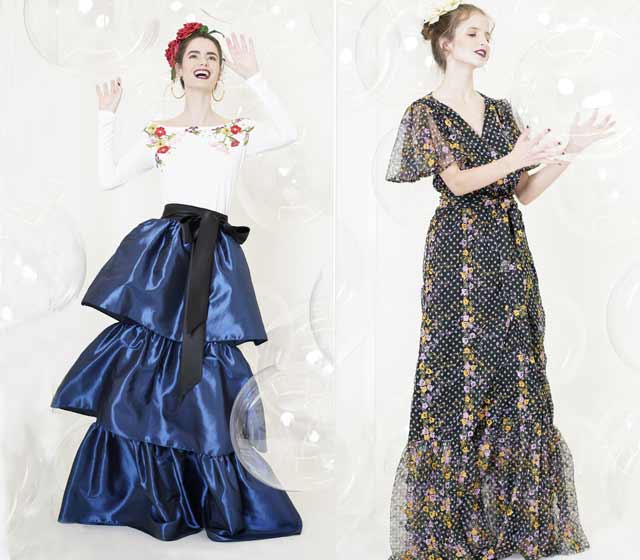 ADVERTISEMENT - CONTINUE READING BELOW
IMAGE Rajo Laurel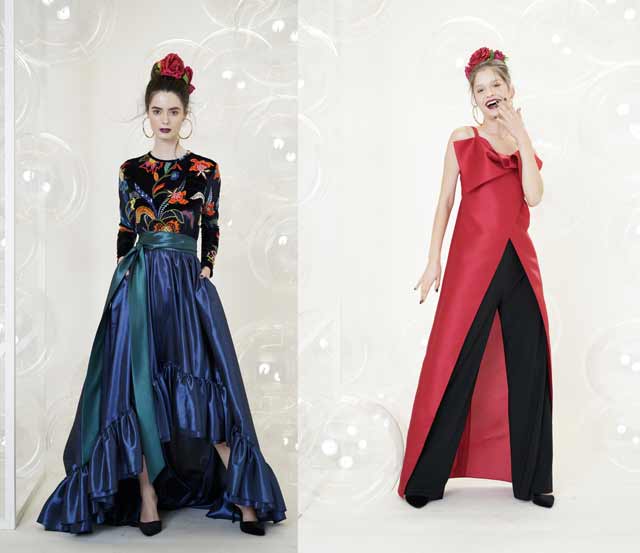 IMAGE Rajo Laurel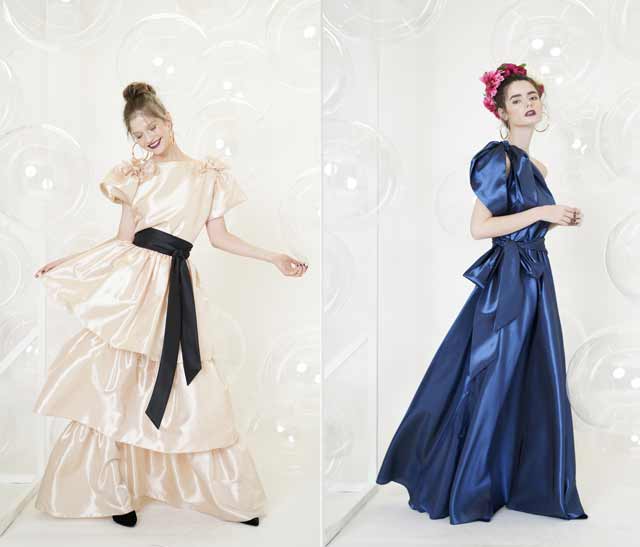 ADVERTISEMENT - CONTINUE READING BELOW
IMAGE Rajo Laurel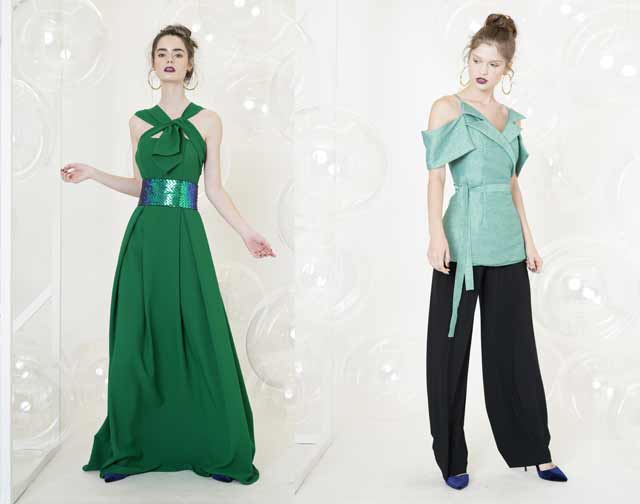 IMAGE Rajo Laurel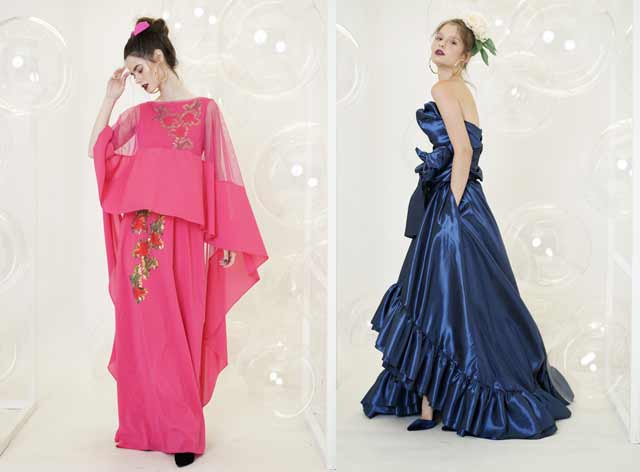 ADVERTISEMENT - CONTINUE READING BELOW
IMAGE Rajo Laurel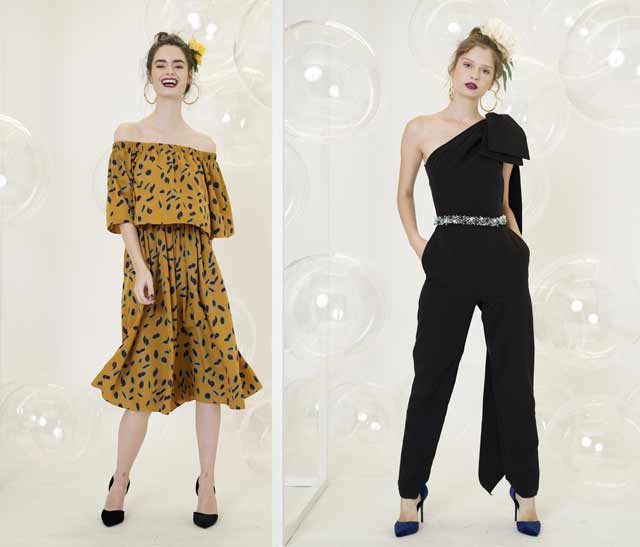 IMAGE Rajo Laurel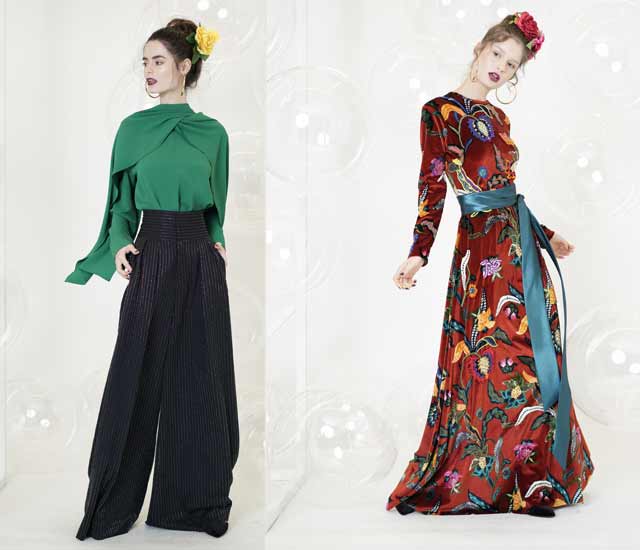 ADVERTISEMENT - CONTINUE READING BELOW
IMAGE Rajo Laurel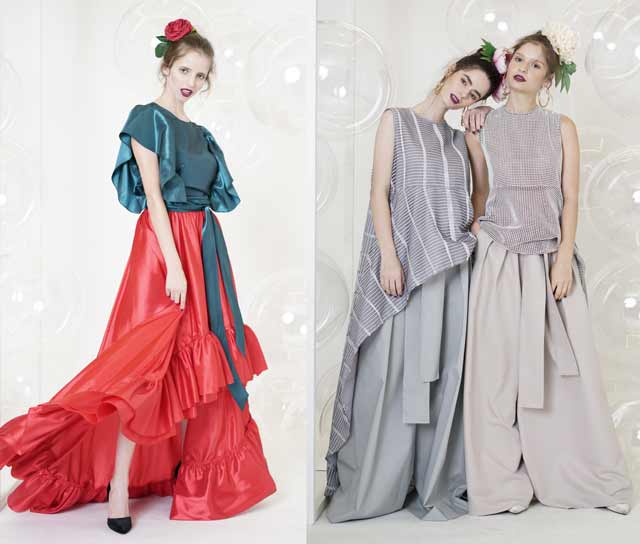 IMAGE Rajo Laurel
ADVERTISEMENT - CONTINUE READING BELOW
IMAGE Rajo Laurel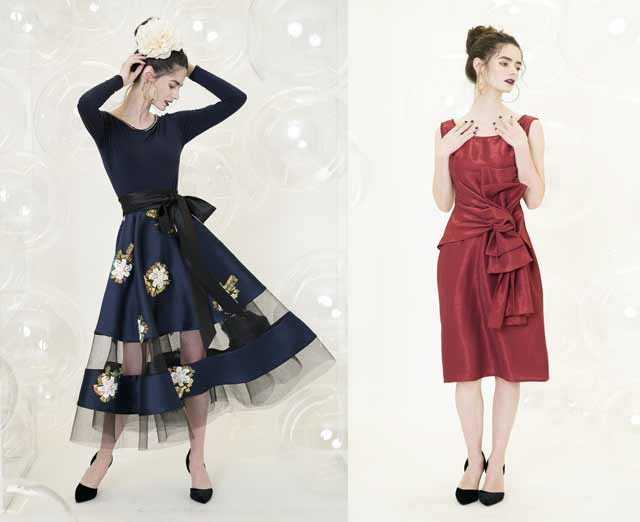 IMAGE Rajo Laurel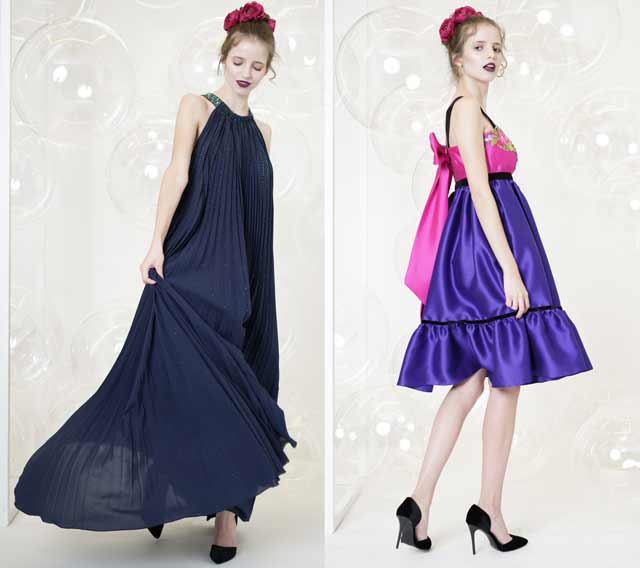 ADVERTISEMENT - CONTINUE READING BELOW
IMAGE Rajo Laurel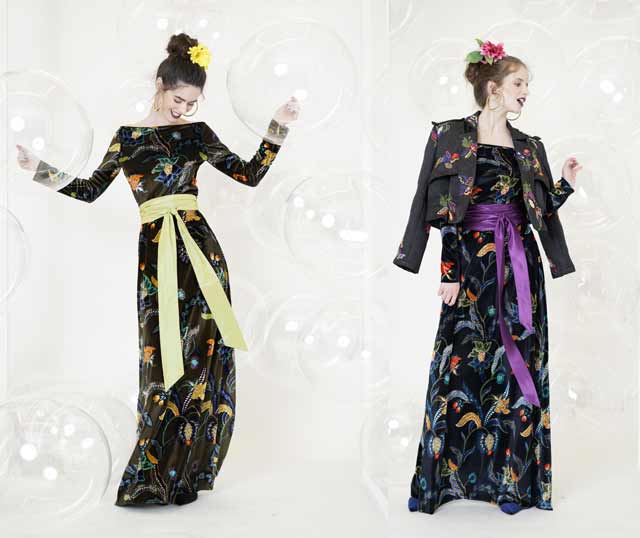 IMAGE Rajo Laurel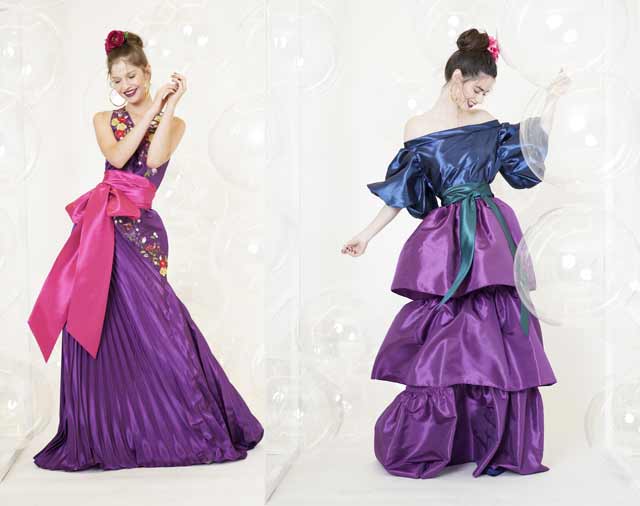 ADVERTISEMENT - CONTINUE READING BELOW
IMAGE Rajo Laurel