Fashion is an art form that everyone gets to participate in. But in the midst of this multi-billion dollar industry lies the sad truth: It is one of the industries that leave the biggest carbon footprint in the world. While we all strive our best to help out in this dilemma, one Filipina is determined to make a bigger impact across the world. Meet Raia Gomez, founder of Relevé Fashion, your new "online oasis where you can shop fashionable finds that are all consciously crafted–a place where sustainability, style, ethics, and aesthetics coexist."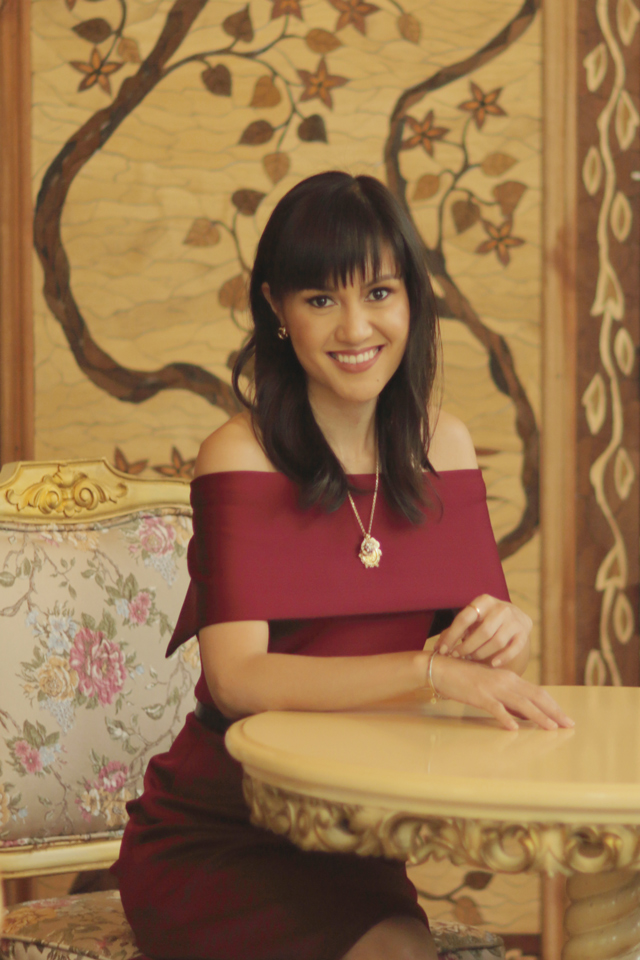 ADVERTISEMENT - CONTINUE READING BELOW
She partners with designers, innovators, philanthropists, and ordinary people who share the same goal: making sustainable fashion and eco-friendly lifestyle accessible to all. She does so by providing a platform where you can shop the good stuff. "Relevé Fashion is inspired by the desire to support the designers who are doing good," Raia says in a statement. "It aims to give you access to beautiful products you can keep for good, while at the same time contributing to good causes, highlighting that style and substance go hand in hand," she adds.
Additionally, Relevé Fashion houses selected fashion and lifestyle brands recognized for their environmental, personal, and social commitments. You'll even notice that they calculate the cost per wear for each item you plan to purchase! Below, we talk to the founder herself as she tackles the inspiration and goals of Relevé Fashion, the impact of her vision to the world, and the truth behind sustainable fashion.
CONTINUE READING BELOW
Recommended Videos
What's the concept behind Relevé? Where did the name come from?
"Relevé Fashion aims to create an online oasis where shoppers can purchase fashionable finds that are consciously crafted–a place where sustainability and style, ethics and aesthetics coexist. We want shoppers to be able to shop confidently, knowing that the products they purchase are from brands that are committed to the well-being of our environment and society.
"To make the shopping experience even more special, we've partnered with incredible, impactful organizations (Global Citizen, Big Change, and Nest) that are responding to our world's most urgent challenges and the UN's Sustainable Development Goals. When shoppers buy from Relevé Fashion, they're not only buying a high-quality product that's designed to last, but they've become change-makers themselves.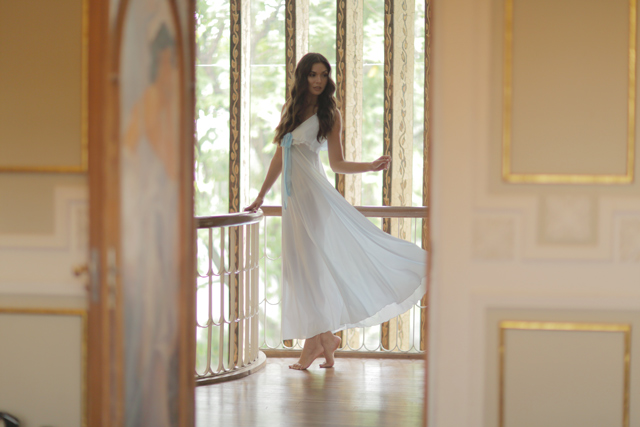 ADVERTISEMENT - CONTINUE READING BELOW
"Relevé refers to the ballet step where the dancer rises up to the tips of the toes. It's a French word that means statement and elevated or raised. I think it's a beautiful word that encompasses what we want to do–to elevate sustainable fashion, to raise awareness, our standards, and our voices, to make a true fashion statement, with style on point (pun intended)."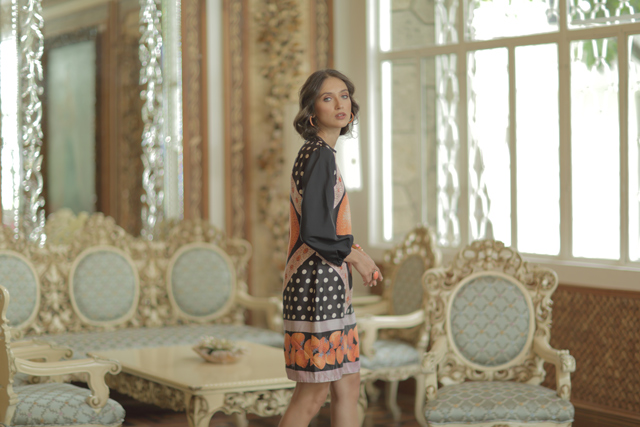 ADVERTISEMENT - CONTINUE READING BELOW
What made you decide to pursue this kind of venture?
"I was visiting my brother and sister-in-law in Singapore, a country with so much available luxury fashion and also where citizens are so socially responsible, and I remember thinking, I wish shopping could be some form of social action. But it wasn't just that one moment that inspired the idea for Relevé Fashion. That initial idea, along with experiences studying design and working in fashion, people I've met–philanthropists and those who were already involved in sustainable fashion for years–and everything I was learning about it, all led to this venture of fusing sustainable fashion and philanthropy."
How did you start your business? Could you tell us something about yourself?
"I earned a degree in accessories design from the Fashion Institute of Technology and worked for a few years in NYC–doing styling and a bit of PR. While I'm the founder of Relevé Fashion, I launched it with the help and support of family and friends. I like to think that it started in dining tables around Asia–my parents', sister's, brother's and even some friends'! There were a lot of late night conference calls across different time zones, research, online development, partnership building and planning involved."
ADVERTISEMENT - CONTINUE READING BELOW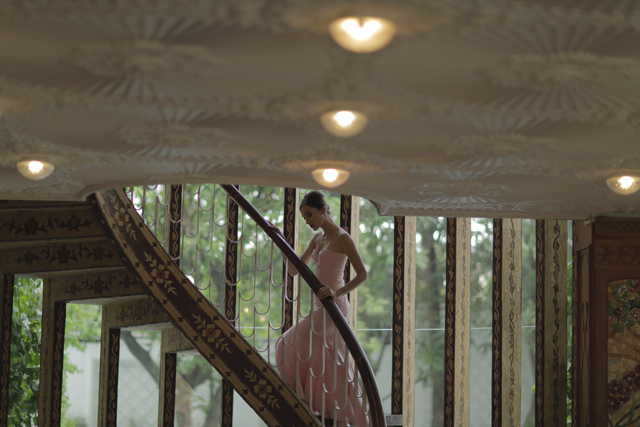 What do you think is the importance of sustainable fashion? Why should we get into this way of shopping and sartorial mindset?
"Where do I start? I grew up always having a really keen interest in fashion, probably more than the average child, and so learning about the 'dark side' of fashion has been really eye opening and even shocking. I thought, how can fashion, something that so many of us love, that can look so beautiful and captivating, so culturally influential and is such a part of our everyday lives, be so harmful?
ADVERTISEMENT - CONTINUE READING BELOW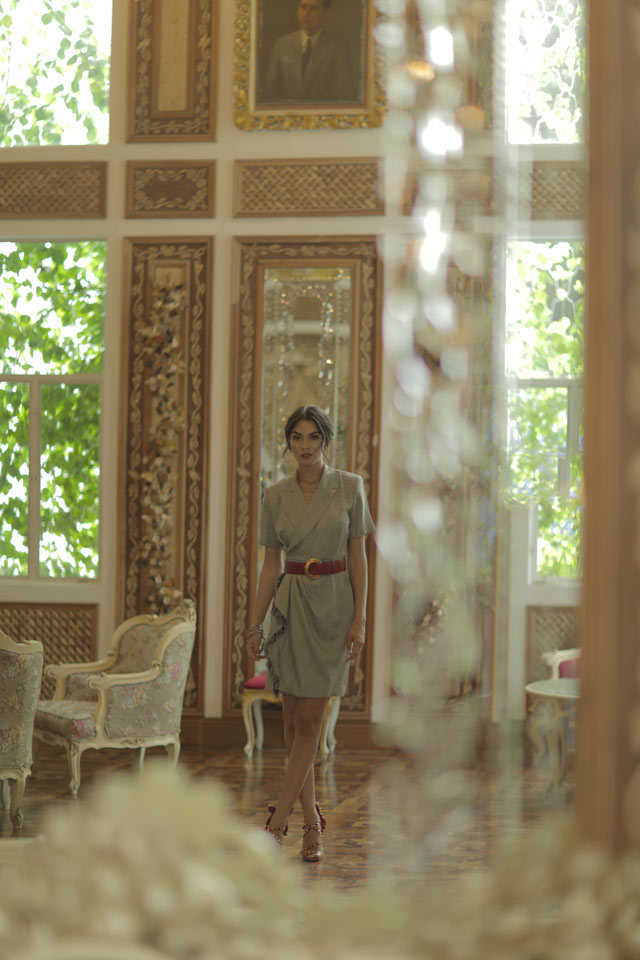 "What I didn't know then, and what many still don't know now, is that fashion is one of the most polluting industries in the world, with many reports citing it as the second most polluting. I attended a forum recently and it was stated that fashion's carbon footprint is larger than global shipping and aviation combined. Just imagine, what we're wearing causes more pollution than all the planes and ships traveling all over the world. Not only is it hard to wrap one's head around but it's frightening to know that we only have 11 years to combat the damaging effects of global warming, based on what scientists have been reporting. And that's just the environmental impact. Human rights are another important issue when it comes to the fashion industry with fast fashion brands mass producing, paying garment workers below minimum wage, in unregulated factories across many different countries.
ADVERTISEMENT - CONTINUE READING BELOW
"It's also worrisome that there's such a lack of information and public awareness that in countries like ours, the importance of sustainable fashion still has to be asked.
"The positive side is that there is something that we can all do about it and that's why sustainable fashion is so important. We can all make a difference simply by what we choose to buy and what we choose to wear.
ADVERTISEMENT - CONTINUE READING BELOW
"They say that we vote for the world we want to live in with what we choose to buy. So if you're concerned about climate change and our environment, if you avoid single use plastic and straws, if you support gender equality, it's time to also start considering what clothes you choose to buy.
"It's also not just about buying new clothes and accessories from sustainable and ethical brands. It's also about buying things that you really love, that will last and can wear for years to come and mixing those up with what's already in your closet. (Hello, Marie Kondo!) Having a sustainable sartorial mindset means wearing your values, buying quality, not quantity and expressing your style by finding new ways to re-wear and re-style what you already own."
Where do you source your pieces? Who are your partner brands?
"We source our pieces and work with designers from different countries. We launched late last year with select brands, including Okapi, which is considered to be among the first true luxury brands from South Africa, and Sana Jardin, the world's first socially conscious luxury fragrance house. Shoppers can also find bags handcrafted by artisans in Morocco, chic technical athleisure wear from the States, sneakers made out of reclaimed plastic in Spain, graphic socks designed by independent designers in London, and Turkish bath towels and robes made from pure organic cotton from the fields of Anatolia, among others. We also have a number of new, exciting brands that we'll be launching on the platform soon, including the Muzungu Sisters, who work with 18 different artisan communities across four continents.
ADVERTISEMENT - CONTINUE READING BELOW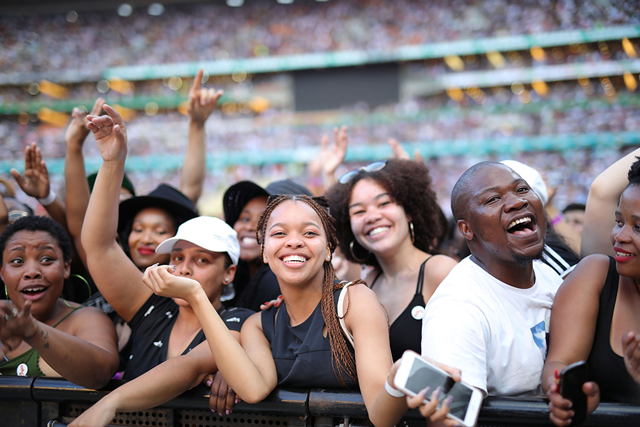 "In addition to our partner brands, we work with and support our official nonprofit partners: Global Citizen is building the world's largest movement of engaged citizens, using our collective voice to end extreme poverty by 2030. They have amazing events including the annual Global Citizen Festival, and the recent Mandela 100 festival in South Africa, to get citizens active and involved.
ADVERTISEMENT - CONTINUE READING BELOW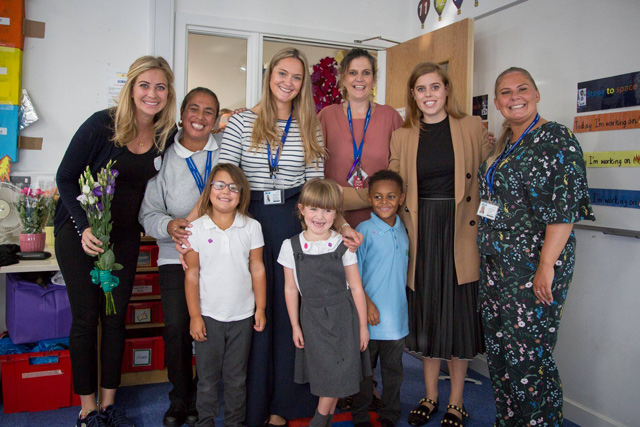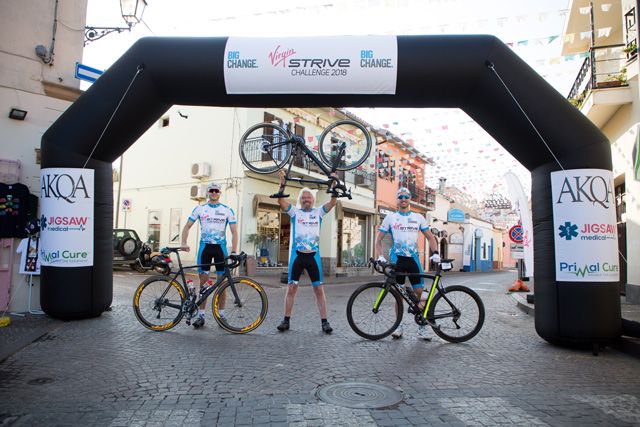 ADVERTISEMENT - CONTINUE READING BELOW
Meanwhile, Big Change is a social impact accelerator investing in big ideas that help young people thrive in life, not just exams–an ethos which I love. All over the world, especially in countries like the Philippines, we see firsthand how crucial education is in terms of so many social issues and so we're eager to support Big Change in their mission.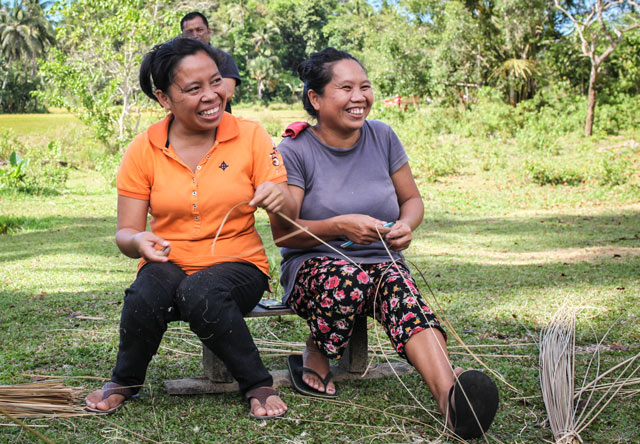 ADVERTISEMENT - CONTINUE READING BELOW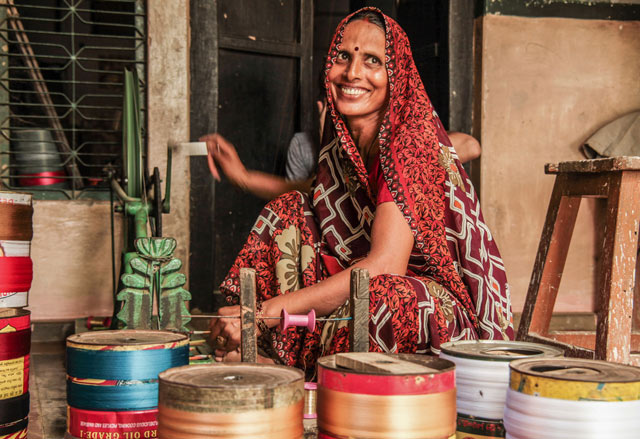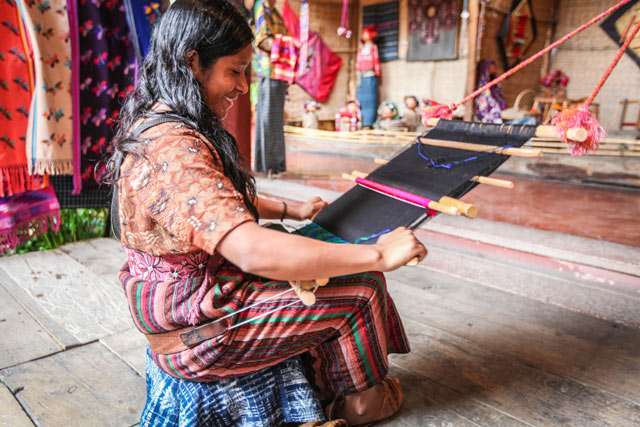 ADVERTISEMENT - CONTINUE READING BELOW
We also support Nest, an organization that's building a new handworker economy and preserving important cultural traditions. They have a network of over 100,000 artisans from all over the world, including the Philippines, whom they work with and support by connecting them to brands and consumers."
What misconceptions about eco-friendly fashion you'd like to debunk?
"I've had a number of conversations with different individuals, including designers and editors, and we've all agreed that one of the major misconceptions is that when people first hear sustainable fashion and eco-friendly fashion the first thought or image that comes to their minds is hemp, or kitschy, arts and crafts looking products–that's definitely not what it is.
ADVERTISEMENT - CONTINUE READING BELOW
"The words sustainable, ethical, eco-friendly are broad terms that are used to describe various initiatives and principles that brands have. At its most basic, sustainable fashion refers to beautiful high-quality products that are consciously made with care and consideration for people and our planet, and are designed to last well beyond a handful of wears. So these are in fact true luxury products."
ADVERTISEMENT - CONTINUE READING BELOW
How was the reception of your market when you first launched? What lessons have you learned so far?
"We launched late last year so this is still definitely early days for us. We had a great pre-launch initiative with model Elisa Sednaoui, her Funtasia foundation, and Sana Jardin and it was incredible to see the positive response and support from it.
"We launched the platform in London where there is a big movement for sustainable fashion. The UK Parliament is actively examining the fashion industry and fast fashion brands for their negative environmental and social impact. The British Fashion Council has their Positive Fashion campaign and the CFDA has also launched their own sustainability initiative. You also have public figures like Emma Watson, Livia Firth and Petra Nemcova who are great advocates for sustainable fashion and have helped draw much needed awareness and attention to it. There are definitely positive steps being taken to create a more ethical and ecologically sustainable fashion system and we're happy to be taking part and supporting that.
ADVERTISEMENT - CONTINUE READING BELOW
"When it comes to sustainable fashion, there's always more to learn. I've heard it described as a rabbit hole—once you jump into it, it just goes deeper and deeper and there's no turning back or unlearning it and that's certainly true.
"One of the biggest learnings is that there are so many different things that all of us, brands, designers and shoppers can easily do! It's not about tackling everything all at once because that's pretty much impossible and pretty daunting. It's about all of us doing what we can, where we can, and recognizing the positive actions that are being done, instead of calling out what has yet to be done. That's why we're acknowledging the designers who are doing their part, being transparent and making it easy for everyone to shop confidently."
ADVERTISEMENT - CONTINUE READING BELOW
What do you consider to be your greatest feat in this business?
"There have been and there still are many feats, big and small, ever since I decided to embark on this. I was speaking to an individual from the Centre for Sustainable Fashion at the London College of Fashion and she told me that this is the first retail platform of its kind, bringing together sustainable fashion and social impact. While that's a big claim, building the community we have so far, along with the mutual support and trust of all our partners is something that I'm really proud of. We're the exclusive fashion partner of Big Change and it's also the first time for Global Citizen and Nest to establish a partnership of this kind. In addition to that, working with talented designers with shared principles and together, using fashion for good and encouraging shoppers to purchase with purpose, is very gratifying."
ADVERTISEMENT - CONTINUE READING BELOW
Do you have any plans on bringing this concept to the Philippines?
"We provide international shipping and many of our products are available for delivery to the Philippines! We're also planning to launch some amazing Filipino brands soon. We definitely want to support Philippine brands and make it easy for shoppers in the Philippines to access feel good fashion, join the community and shop for good."
ADVERTISEMENT - CONTINUE READING BELOW
Related Stories from Preview.ph
Hey, Preview readers! Follow us on Facebook, Instagram, YouTube, Tiktok, and Twitter to stay up to speed on all things trendy and creative. We'll curate the most stylish feed for you!