Reports have surfaced that Queen Elizabeth II favors lower hemlines (and more tiaras) for Kate Middleton's wardrobe. She has also enlisted the help of her personal dresser, Angela Kelly, to work with the Duchess of Cambridge in terms of packing for her upcoming trip to Australia.
And while we respect the Queen's order for Kate's royal makeover (not that we actually have a say), we think the latter's signature style was simply adorable and well put-together. So we come to her rescue (well, sort of) with a bevy of long skirts we imagine her wearing.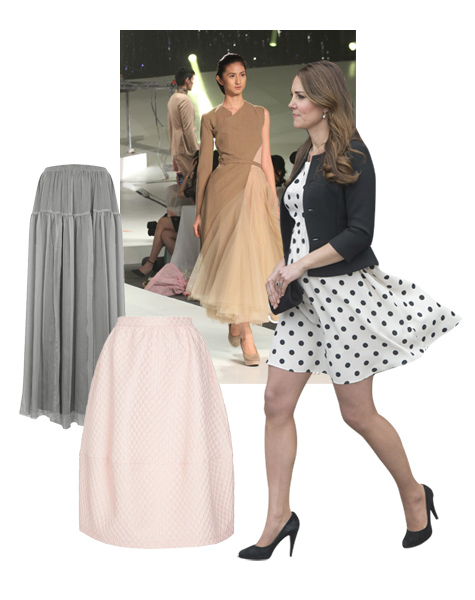 ADVERTISEMENT - CONTINUE READING BELOW
Check out our photo gallery.
Does anyone object? Tweet us @stylebibleph.