Everyone knows that September is the January of fashion. To celebrate the new year, Preview raises the bar yet again, by choosing not to give in to the norm. Reuse and recycle? Not in this issue, and definitely not in this magazine. Certified fresh from the cover to the last page, only Preview can give you a palate cleanser that will serve up your craving for all things hot and new—because no one wants to eat old and cold food.
From Georgina Wilson's four covers last year, we now bring you five girls who WILL change the fashion game. The pack is, of course, headed by Gretchen Barretto and Tonyboy Cojuangco's unica hija, Dominique Cojuangco. Now all grown-up, the blooming lady we can't stop talking about wears Nicolas Ghesquière's debut collection for Louis Vuitton and was shot amidst a beautiful setting at the Paris Beach Club, Azure Urban Resort Residences by Century Properties. To see how she did on her first Preview cover, click on the photo gallery for the exclusive behind-the-scenes photos. She also talks about one of her favorite things in this video.
But before you do that, do know that along with Dominique, inside this month's ish, you'll meet the rest of the pack: the new model, a real girl fitspiration, and our new favorite style sisters. We're also serving up the freshest trends—both in fashion and beauty—and a whole lot more that makes this one packed issue you simply cannot pass up. Oh, we just cannot wait for you to get your hands on this!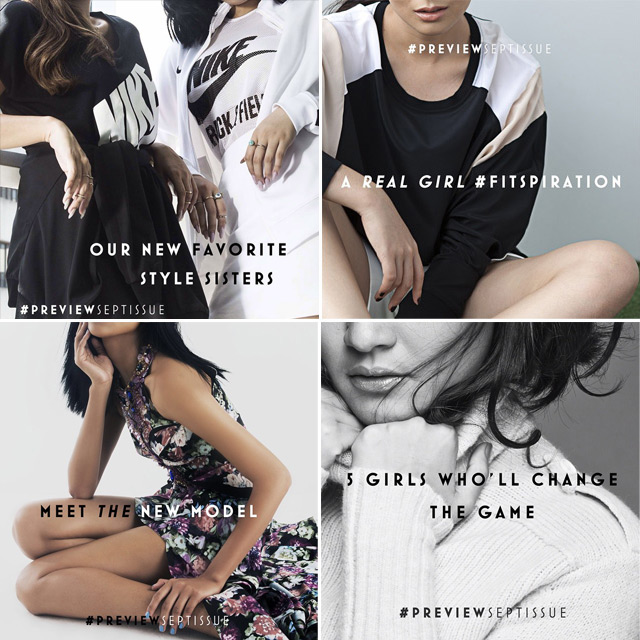 ADVERTISEMENT - CONTINUE READING BELOW
Watch out for the behind-the-scenes video coming your way in the next few days.
Happy #previewseptissue reading! Don't have patience to wait for it in stores? Get the issue now on Buqo: https://www.summitnewsstand.com.ph/preview-magazine
We dressed up with Dominique once before for the #PreviewBall, see here.