There's no doubt that gold is a most covetable color. It's the color of opulence, prestige, and glamor; and it's no wonder that Preview's got its own share of golden moments scattered throughout the years. In no particular order, we present to you our favourite pictures to inspire your very own gold moment.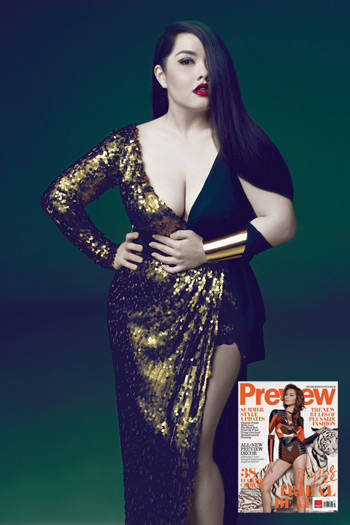 Proving curvy girls can shimmy the night away in sequins, this sexy interpretation is finished off with bold, look-at-me lips and unabashed confidence.
From "It's Not a Small World After All," Preview April 2012, photographed by BJ Pascual.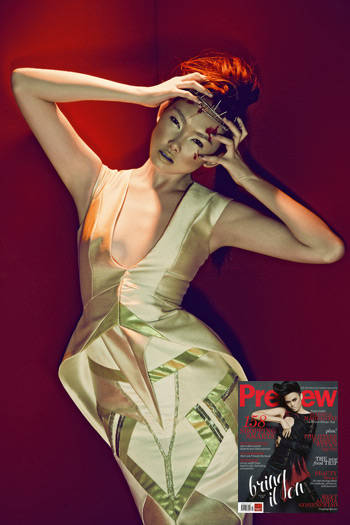 While counting down Holiday's Top Ten Collections, we spied this structured and figure-hugging dress from Xernan Orticio exhibiting some serious style.
As seen in "Blown Away," Preview August 2011, photographed by Jeanne Young.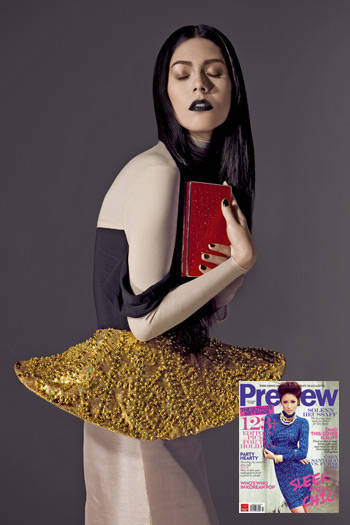 For Preview's holiday issue the spotlight was on gold accessories against neutral pieces. The result: unexpected glamor that definitely brought on the drama.

As seen in "Paradox Equation," Preview December 2010, photographed by Frank Hoefsmit.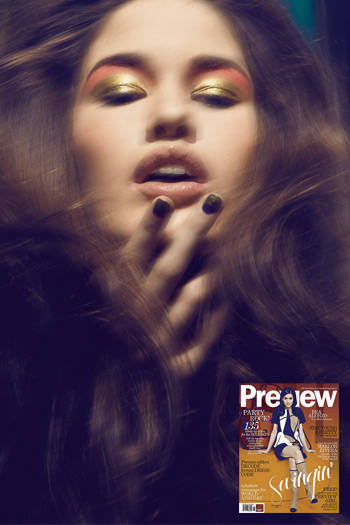 For the holidays, gold lids reigned supreme. Add a dash of neon highlighter under the brow and you're ready to work the party scene. Don't forget to keep the rest of your face bare to keep the focus on your gilded peepers.

As seen in "Last Days of Disco," Preview December 2011, photographed by Sara Black.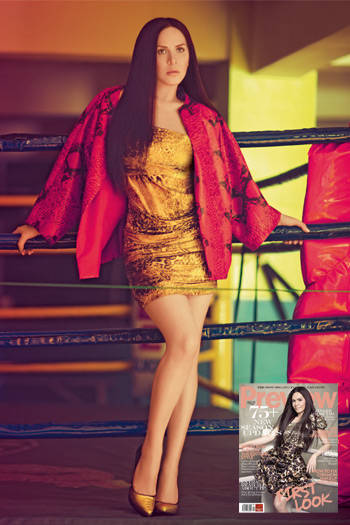 Even with her back against the ropes, Jinkee Pacquiao looks completely in control in her undeniably fierce animal-textured ensemble.

As seen in "Fighting Form," Preview Jan-Feb 2010, photographed by Mark Nicdao.
An ethereal Julia Montes shows us getting golden isn't all about high shine. On this year's August issue, she shows us how to glow with soft texture and sun-kissed skin.

As seen in Preview August 2012, photographed by Pat Dy.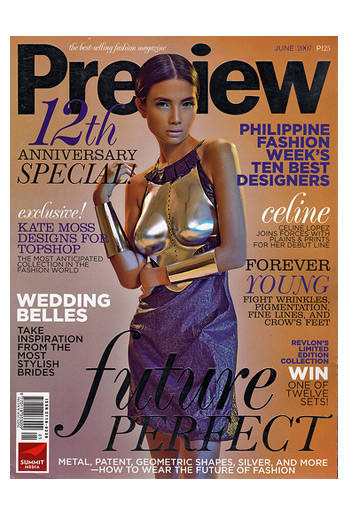 Celine Lopez glams up the simplest halter dress by donning futuristic embellishments and evoking intergalactic prowess.

As seen in Preview June 2007, photographed by Jeanne Young.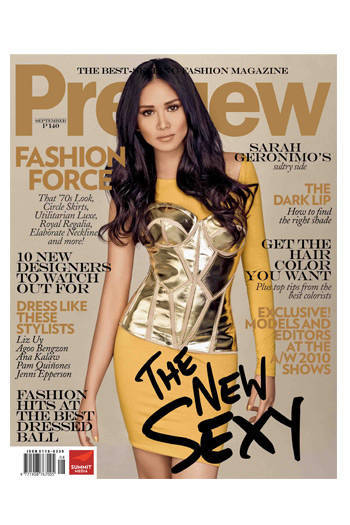 Sarah Geronimo showed us how to sizzle in a futuristic gilded corset and honey-hued skin.

As seen in Preview September 2010, photographed by Paolo Pineda.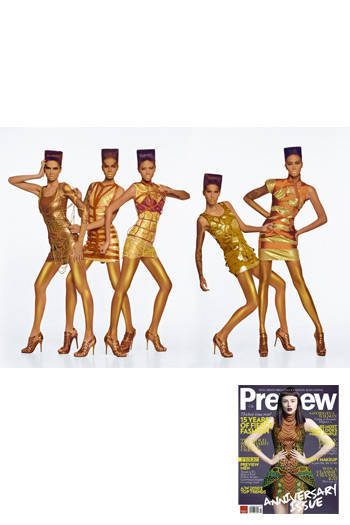 For that year's trend report, Daryl Chang styled five very unexpected looks that were all about texture and graphic lines resulting in five golden glamazons.

As seen in "Look Book," Preview June 2010, photographed by Jeanne Young.
While vibrant jewel tones and eastern influences worked the picturesque scene, golden nails with a chrome finish stole the scene.

As seen in "Eastern Glow," Preview May 2011, photographed by Paolo Pineda.