The rainy season may be rolling in but that doesn't mean Manila's heat will ever go away. So if you're on the hunt of new fashion faves that are heatproof and will trasncend trends, then you've come to the right place. For this year's Preview Girls' Choice Awards: Summer Edit, we curated and tested out only the best and cutest fashion finds you'll want to add to your wardrobe rotation.
Below, the Preview team, our contributors, and the Preview Clique rounded up the 15 stylish and must-have items for the summer. Scroll down to find out more about our favorites, read our reviews, and watch the producs in action below!
Preview Girls' Choice Awards Summer Edit 2021 Fashion Reviews: Clothes
Best Swimsuit for Surfing: Shaka Swimwear Tala swimsuit
About the product: Riding the waves never looked this chic! Shaka Swimwear has mastered making surf-friendly suits that will also look cute on the 'gram.
ADVERTISEMENT - CONTINUE READING BELOW
Review: "Aside from the stylish and elegant neckline, the back is super cute, too! Instead of a plain scoop back, the suit has two crossed straps that help the sleeves stay on while you're paddling for waves. The color options are great, too. Think: Picture-perfect pastels in the form of Lavender and Macha, a bright Teal for a pop of color, and a more muted color option Slate for girls that favor neutrals—any of these are a great addition to your one-piece collection.
Since the top part is so versatile, the swimsuit also works as a bodysuit for flat, no surf days. Whether its worn with a pareo knotted over it for a post-surf coffee break, paired with flowy, high-waisted linen trousers, or with a pair of well-loved denim cutoffs, it's the perfect, no-fuss one-piece because it looks cute with almost anything!
This would look great on women who are on the taller side, or on women with long torsos. Overall it's a great swimsuit to add to your collection, even if you don't surf." - Janey Aniban-Rivera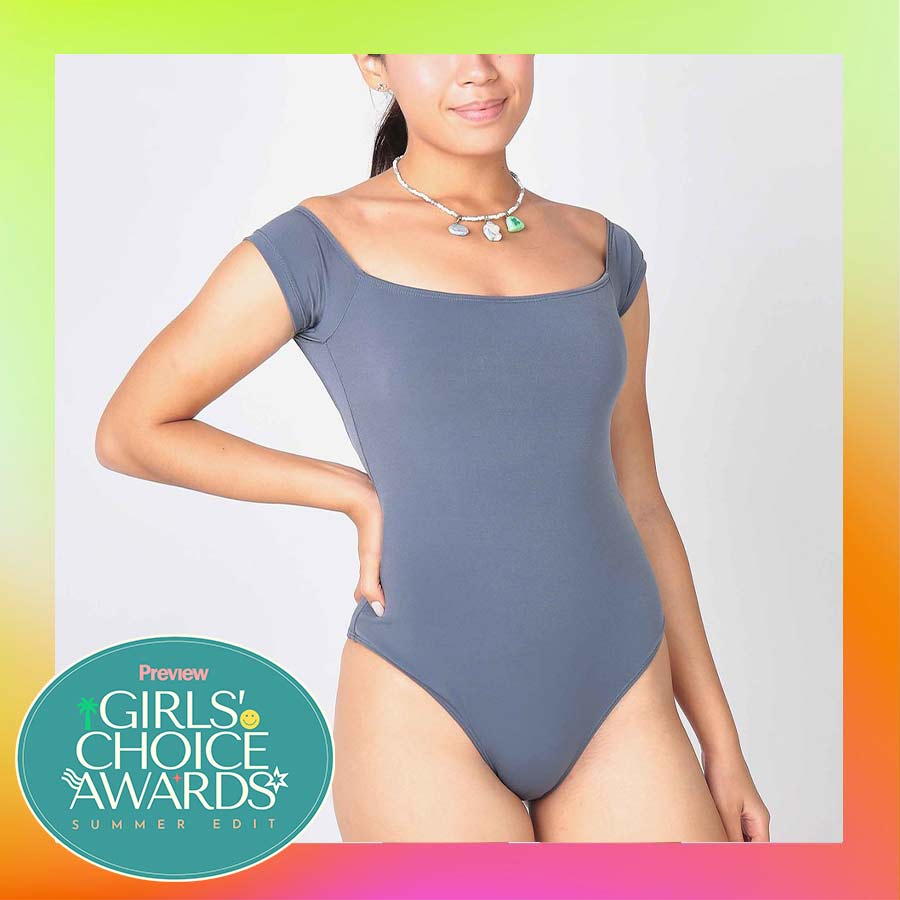 Tala swimsuit in Slate, P1950, SHAKA SWIMWEAR, shakaswimph.com
Best Swimsuit for All Body Types: Float Swimwear Clara swimsuit
About the product: One-piece suits are the trendy swimwear of the summer so be sure to stock up on a flattering piece like Float Swimwear's Clara suit. It's made with a body-inclusive design in mind so whatever your shape or size, it will highlight your best assets!
ADVERTISEMENT - CONTINUE READING BELOW
Review: "The details of the suit, the color and the material. The overall quality is AMAZING. The style is really flattering too. And since I like my upper body best, the ribbon on the front made it more eye-catching. It will suit just about anoyone who wants to look fashionable! It looks great if you want to pair it with jeans, and it looks great on its own." - Yasmeen Al Fardy, Preview Clique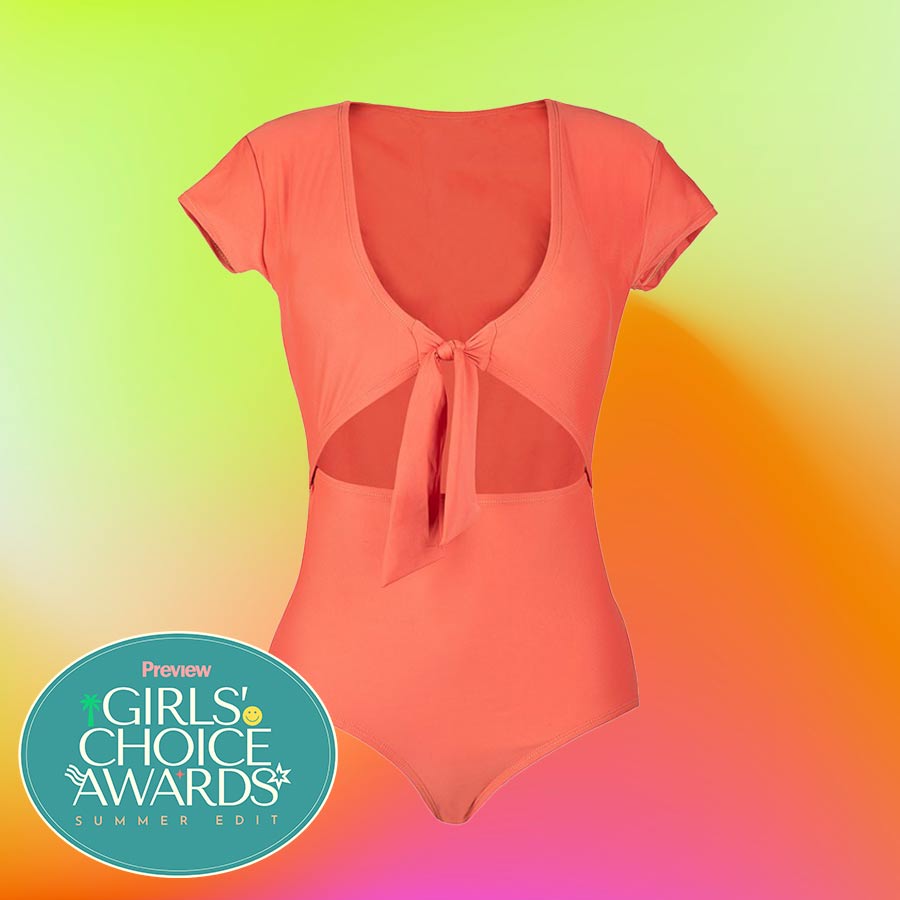 ADVERTISEMENT - CONTINUE READING BELOW
Clara in Coral, P3490, FLOAT SWIMWEAR, floatswimwear.com
Best Loungewear Set: Eighth Mermaid Cooper Set
About the product: Staying at home doesn't mean you have to settle in tattered tees or shorts. You can look put together and feel breezy at the same time in Eighth Mermaid's dainty Cooper set.
Review: "This set is definitely something I could wear to the beach or extra warm and humid days. The material is soft and pieces are so comfy and well made! Everything was so comfy. The Cooper set is especially flattering, fits me well! Price point is also reasonable considering the quality of the pieces." - Patricia Gapay, Preview Clique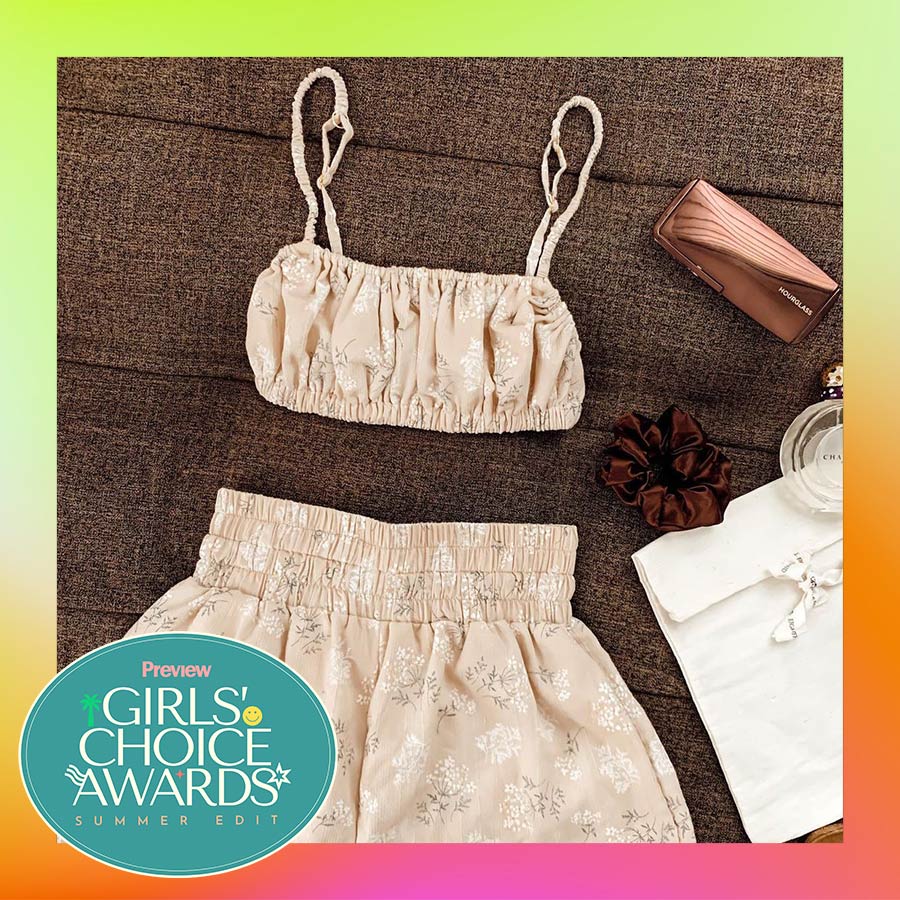 ADVERTISEMENT - CONTINUE READING BELOW
Cooper Set, P2300, EIGHTH MERMAID, eighthmermaid.com
Best Loungewear Dress: Style Staple Alice Dress
About the product: LWDs are the go-to of everyone on the 'gram this summer. Don't fall behind the chic trend and reach for a frock yourself. We recommend celeb-approved Style Staple's Alice dress featuring a flattering square neck, smocked bodice, and puff sleeves. So cute!
Review: "You can easily tell that they used high quality materials for the dress. Of course, the trendy design counts as a pro, but I liked best the length of the dress—I felt like a princess! The sizing is superb because it's stretchable and fits well. The colors are also aesthetically pleasing and flattering for any skin tone." - Iya Omaña, Preview Clique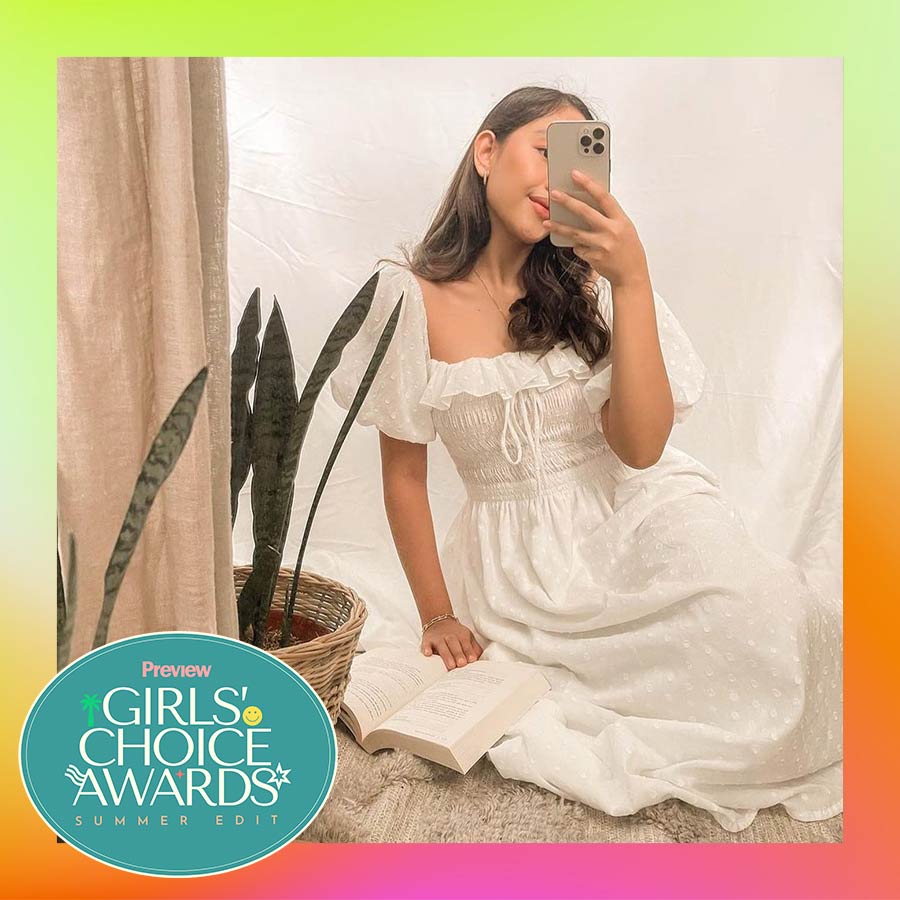 ADVERTISEMENT - CONTINUE READING BELOW
Alice Dress, P3150, STYLE STAPLE, instagram/stylestaple
Best Active Wear: Adidas Formation Sports Bra and Tights
About the product: Summer is the best time to get moving. Live in your activewear sets for an easy transition from lounging to exercising in no time. For this, go for a bright set that hugs your body for support in the right places while allowing you full body movement comfortably. Find the perfect match with this adidas Formotion set.
Review: "The set is very comfortable—I can really move freely. And unlike other workout clothes, the materials used here is definitely of high quality. I can see myself using this for a very long time, plus the colors are perfect for the summer (very retro). I liked the super high waisted fit of the tights. The top and tights were really designed for women as the sports bra hugs my upper body very well; it's not too tight but gives me maximum support as I exercise or move." - Iya Omaña, Preview Clique
ADVERTISEMENT - CONTINUE READING BELOW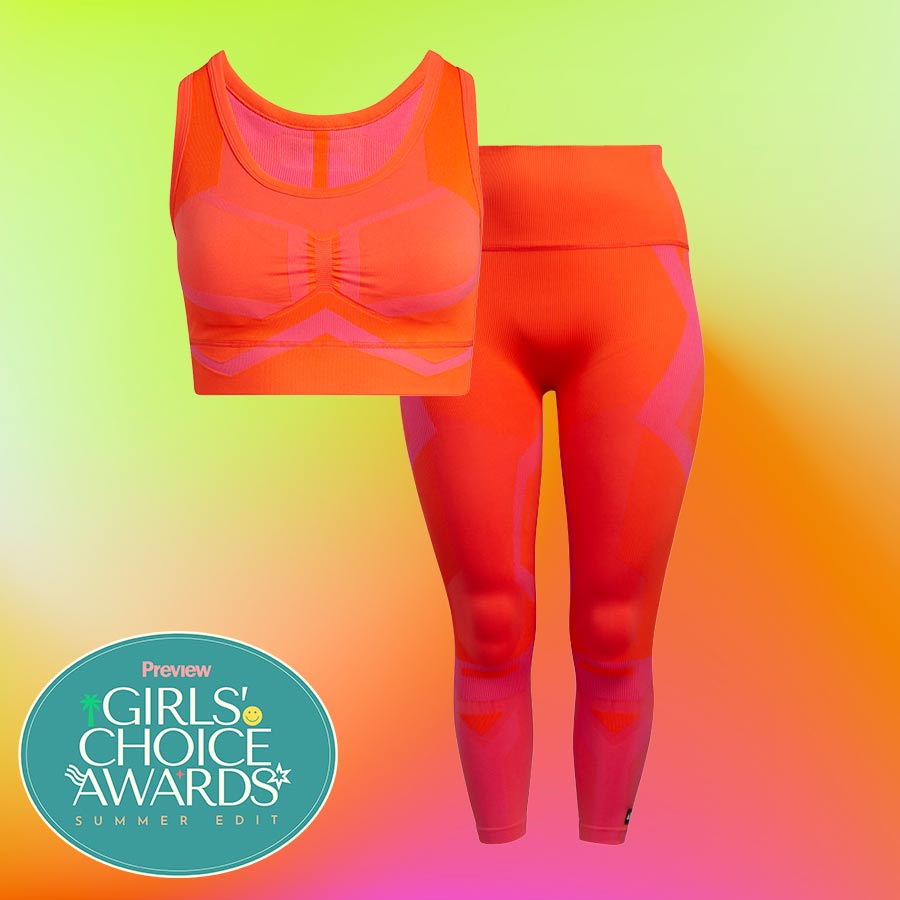 Formotion Two-tone bra in True Orange / Screaming Pink, P3100; Formotion Two-tone tights in True Orange / Screaming Pink, P4800, ADIDAS, Two Parkade, Taguig City
Best Summer Pants: Levi's High-Waisted Wide Leg Crop Pants in White
About the product: In case you're looking for casual bottoms that will match your fresh OOTDs, Levi's cropped wide leg will end your search! This pair is easy on the eyes and feels comfortable to wear (yup, even in the summer heat), giving the wearer endless possibilities in styling.
ADVERTISEMENT - CONTINUE READING BELOW
Review: "Levi's has been know for its quality jeans and I'd say they still keep that legacy up to this date. This pants is soft and breathable. It's not that thick which makes it super comfortable to wear especially now that it's summertime in the country. I also like that it has deep pockets that can hold my iPhone 11 without worrying that it'll slip out. The pockets on the sides are also stylish! Perfect for an effortless stylish look" - Dan Soliman, Preview Clique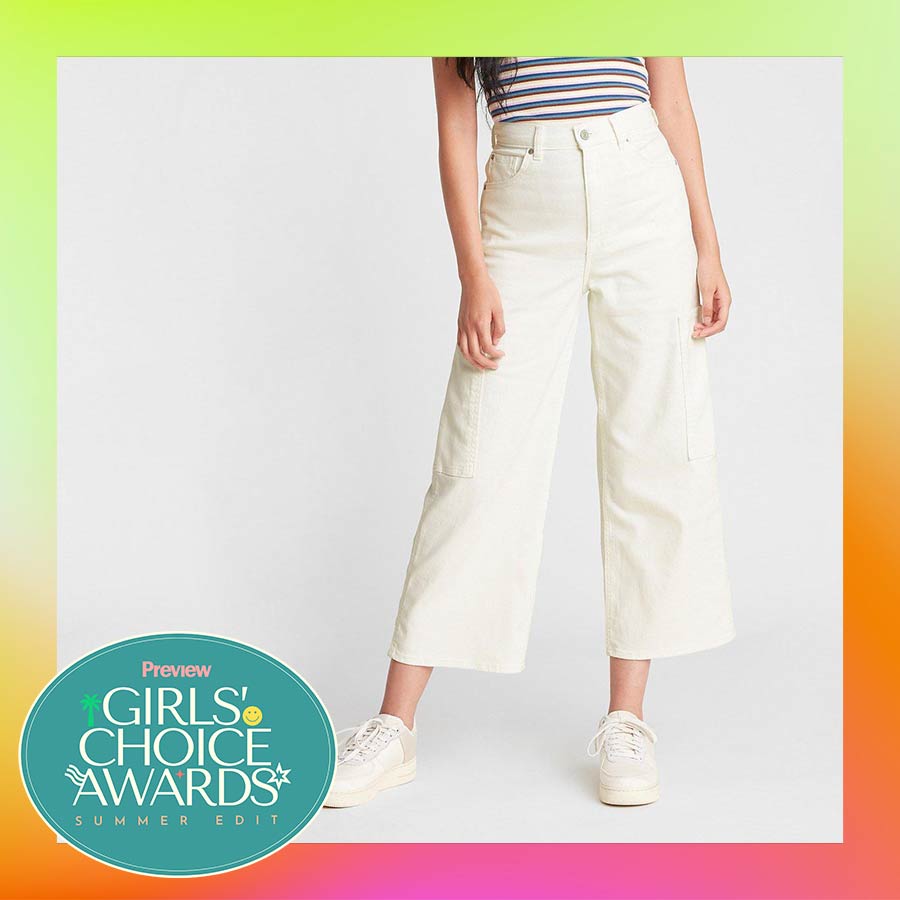 ADVERTISEMENT - CONTINUE READING BELOW
High-waisted wide leg crop pants in White, P2399.50, LEVI'S, levi.com.ph
Preview Girls' Choice Awards Summer Edit 2021 Fashion Reviews: Footwear
Best White Sneakers: New Balance 574 Classic in White
About the product: This sneaker will win your heart in all ways. Out for a quick walk around the block? Need a sporty pair for your retro-inspired look? Double check! Quick errands will look extra fun and stylish once these kicks are on your feet.
Review: "These shoes can be worn on ANY occasion. I can see myself using these on a walk, going to the mall, and for an IG photoshoot too. It also has a retro feel to it, which I love (and would see all over Pinterest). The shoes were extremely comfy. Usually I have to break-in new sneakers, but for this pair I didn't have to. When it comes to materials used, the leather was light and breathable, good for Philippine weather. The price point is pretty friendly too, considering the quality and comfort you get out of it. I wouldn't mind buying another pair (in different colorway)!
ADVERTISEMENT - CONTINUE READING BELOW
The New Balance 574 Classic is so versatile; it's perfect for people who want to try out a capsule wardrobe. It's a great piece to mix and match with any outfit. I think it could be your next wardrobe essential." - Teta Melo, Preview Clique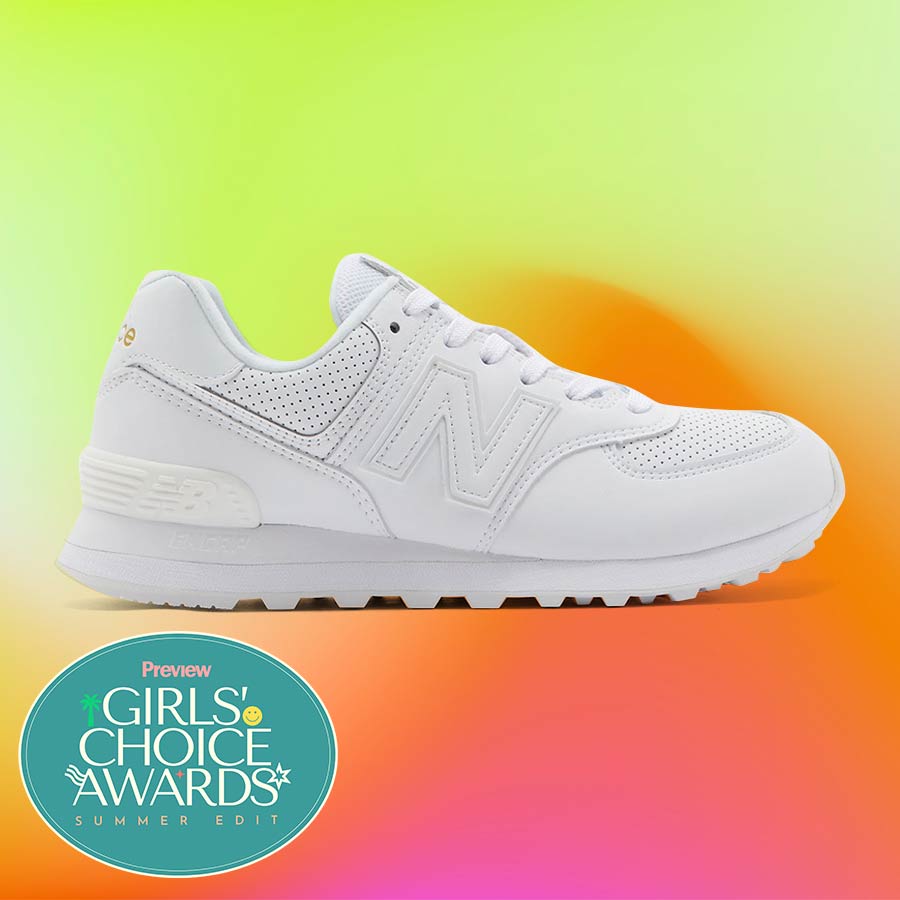 574 Classic in White, P3995, NEW BALANCE, Zalora
ADVERTISEMENT - CONTINUE READING BELOW
Best Beach Shoe: Keds Trio Eco Sandal
About the product: Keds' Trio Eco Sandal is a trifecta of a shoe. It's comfy to walk in, fits anyone's style, and most importantly, it's eco-friendly! As if we needed more reasons to fall in love with this shoe, it also features the trendy dad sandal silhouette, making it your new go-to for any adventure you'll have this summer.
Review: "The color of these sandals is so unique and quite trendy! It's also such a departure from the type of Ked's shoes I'm exposed to! It's also SO COMFY! Definitely an underrrated style from the brand! I own a lot of their Champion sneakers, but this is a great addition. I wore it for an entire day doing grocery shopping and other errands, and it's such a great companion to have when you need to walk a lot. The sole if also unique and feels both sturdy yet soft at the same time. Unlike other velcro sandals of this style, the sole of this one really forms with your feet and doesn't feel stiff at all!
ADVERTISEMENT - CONTINUE READING BELOW
It'll suit every girl who's got a busy lifestyle but would want to stay comfortable but look chic! There's also no age limit to who can wear it!"- Maura Rodriguez, Assistant Social Medial Editor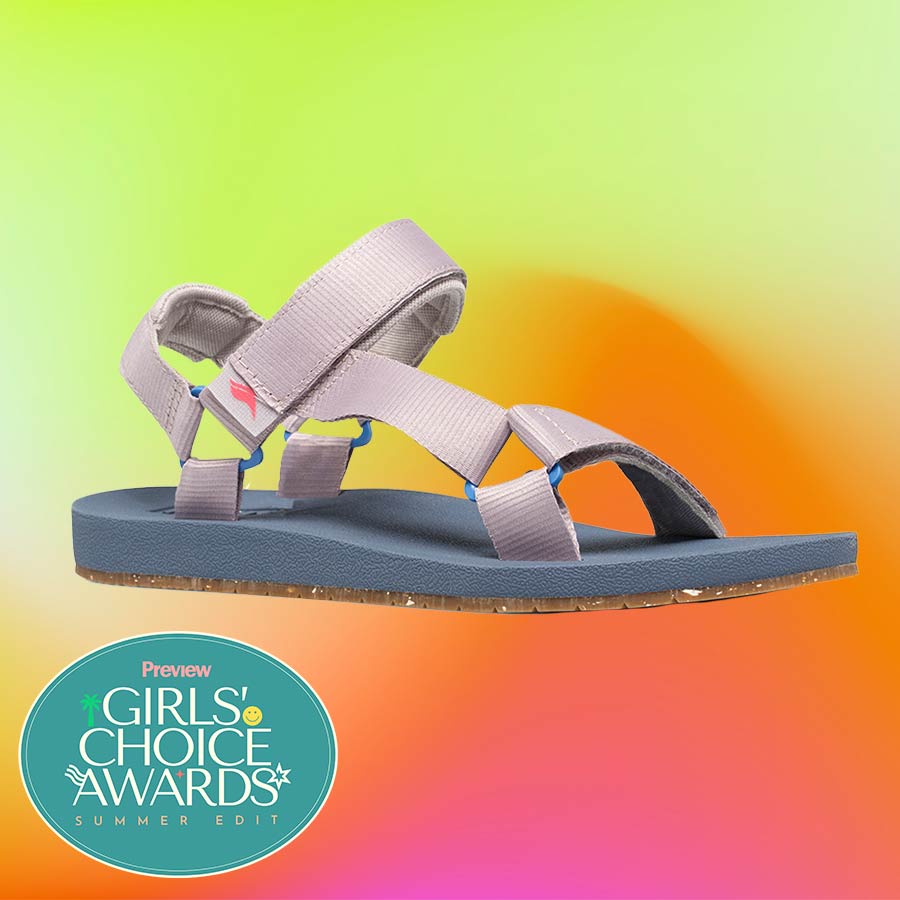 Trio Eco Sandal in Cloud Mauve, P2695, KEDS, Keds stores nationwide
Best Everyday Summer Shoe: Sperry Crest Vibe Platform in Canvas White
About the product: Here's a canvas shoe that will literally elevate your daily 'fits. This platform sneaker from Sperry will comfortably give you extra inches without giving you ankle pain. Instead, its memory foam footbed will cradle your feet for all-day comfort. Oh, did we mention it has a lightweight and breathable fabric, too?
ADVERTISEMENT - CONTINUE READING BELOW
Review: "The craftsmanship is excellent, and I love the details and the texture of the shoes. They definitely used high premium quality of fabric. The white, minimalist hue is also very classic and definitely wearable for all sorts of occasion. It'll suit on-the-go girls, for sure!" - Reins Mika, Preview Cliqiue
ADVERTISEMENT - CONTINUE READING BELOW
Crest Vibe Platform in Canvas White, P3695, SPERRY, Sperry stores nationwide
Best Sandals: Muni Muni Studio Santan Sandals
About the product: Looking for a heeled shoe to match your neutral outfits? Muni Muni Studio's handwoven pair will give your OOTDs an elegant vibe. The thong sandal features natural fibers and is strengthened by vegan leather so you're sure it'll last a while.
Review: "I loved the sandals right away! They are stylish and comfortable to wear. It is a modern take on the classic bakya. Plus points for the sustainable packaging of the product. It was wrapped in recycled cloth made beautiful with flower prints from actual flower dye + a card made from plantable seed paper. I also liked the heel height as it can be for everyday use. It is a classic style that is easy to match with casual to dressy outfits. It's perfect for anyone who needs a pair of sandals that look minimalist chic and are comfy to wear." Yma Cuervo, Preview Clique
ADVERTISEMENT - CONTINUE READING BELOW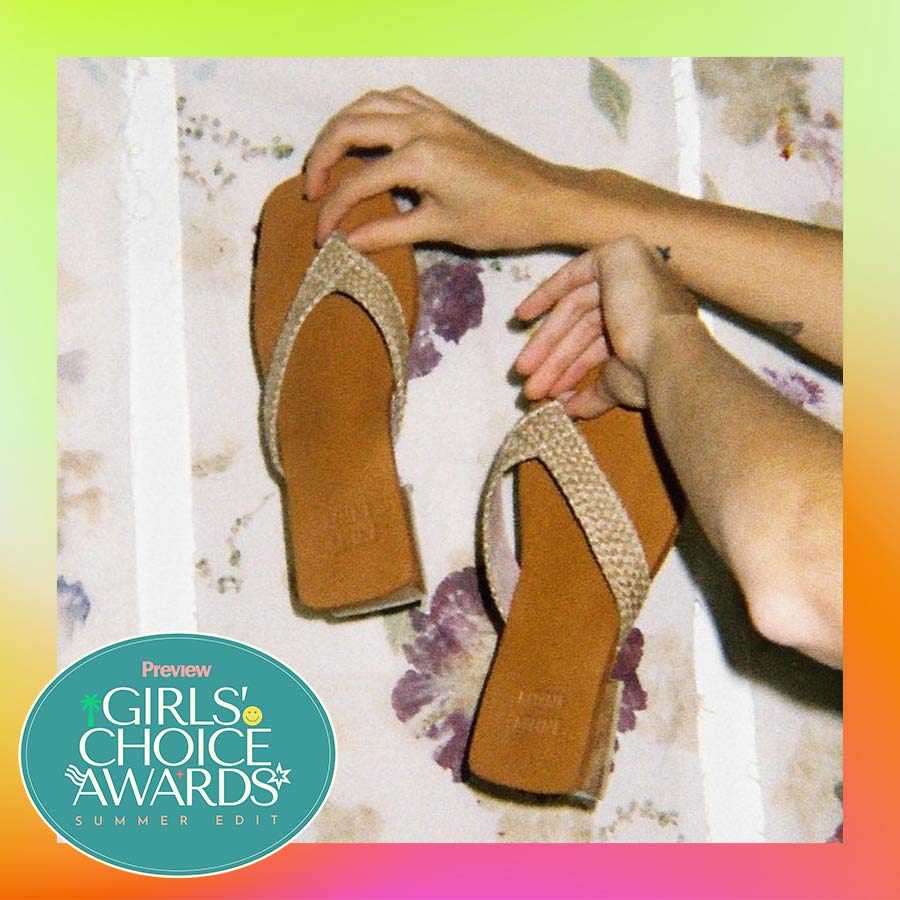 Santan Sandals, P1850, MUNI MUNI, munimunistudio.com
Preview Girls' Choice Awards Summer Edit 2021 Fashion Reviews: Accessories
Best Sunglasses: Sunnies Studios Ronan Sunglasses
About the product: What's summer without a pair of sunglasses in your summer closet? But don't make the mistake of reaching for another dark-tinted pair. Go for a sweet and playful sunglasses to add a pop of color in your OOTDs.
ADVERTISEMENT - CONTINUE READING BELOW
Review: "I love the color! It also feels weighty to touch which adds to the quality of the item! Going back to the tint of the lens, it's not too dark or rosy, so your eye makeup can still be seen if you're wearing any! I'm also not a fan of aviators but this works on my wide and oval face shape!" - Maura Rodriguez, Assistant Social Medial Editor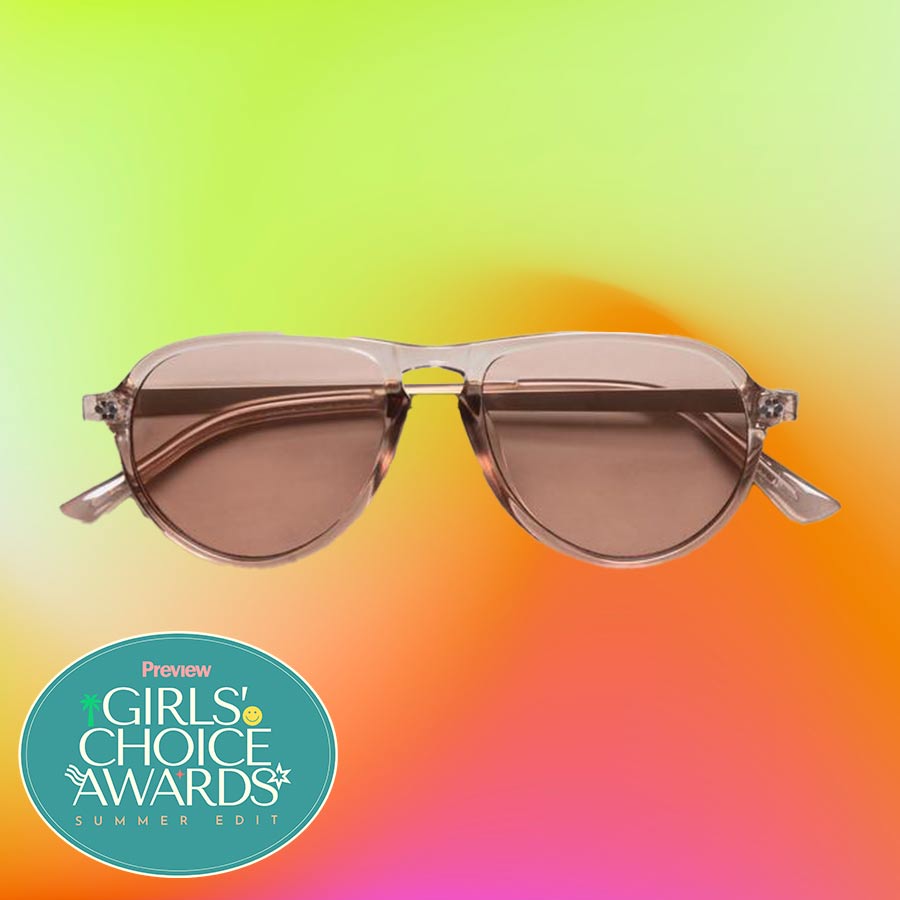 ADVERTISEMENT - CONTINUE READING BELOW
Ronan Pilot Sunglasses for Men and Women Dune, P499, SUNNIES STUDIOS, Lazada
Best Bag: Louis Vuitton Mini Capucines
About the product: When it comes to bags, it helps to invest in quality! So if you plan on splurging for a tote this summer, better put your best buck into Louis Vuitton's classic Capucines bag. We're obsessed with the blush pink and mini version that also boasts a snake-skin texture, making this arm candy both a sweet pick and a statement bag.
Review: "This bag is easily a luxurious yet practical addition to your bag collection. While it's a tiny bag, you'll be surprised with how much it can hold! It can definitely fit all your daily essentials without it bursting. The dainty blush hue of the bag can pass as a neutral, thus it will go well with just about any OOTD you wear. I also liked that you can wear it as a handbag or as a crossbody bag for a hands-free experience. Overall, this mini structured tote is a versatile piece you'll love a long time." - Steph Sison, Deputy Managing Editor
ADVERTISEMENT - CONTINUE READING BELOW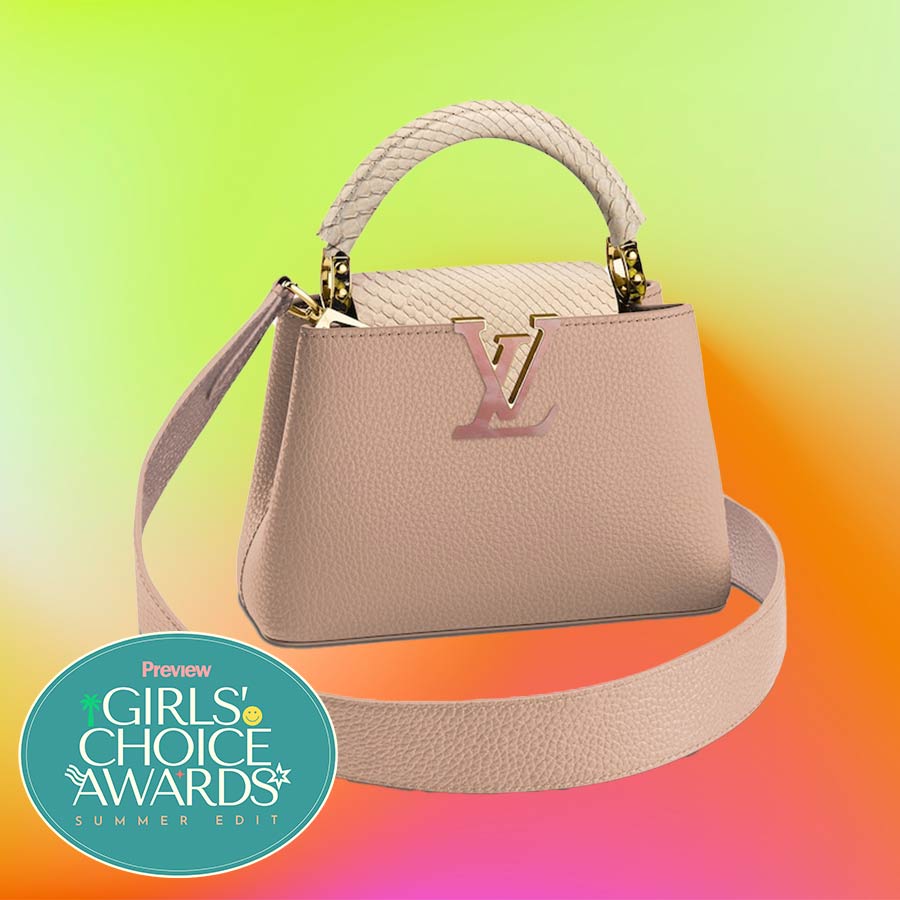 Mini Capucines, P316,000, LOUIS VUITTON, Greenbelt 4
Best Watch: Citizen Citizen L watch
About the product: Here's an everyday sparkler that will instantly add a luxe vibe to your summer looks. Plus, this dainty watch will last you a lifetime. Who are we to say no to a functional and stunning investment?
ADVERTISEMENT - CONTINUE READING BELOW
Review: "I've always preferred gold accessories over anything, so that stood out to me the most and I knew it was something I'd actually get for myself.
I love how the classic and minimalistic design balances out the boldness of the all-gold color. It makes the watch so easy to pair with outfits, especially for someone like me who always want a low-key pop of color somewhere. Another thing I like about it is that it's lightweight, so I hardly feel myself wearing it throughout the day.
This watch will be great for anyone who's looking for an everyday timepiece that goes with practically everything. I'd also recommend it to someone like me who can't resist a pop of gold." - Nicole Arcano, Beauty Assisstant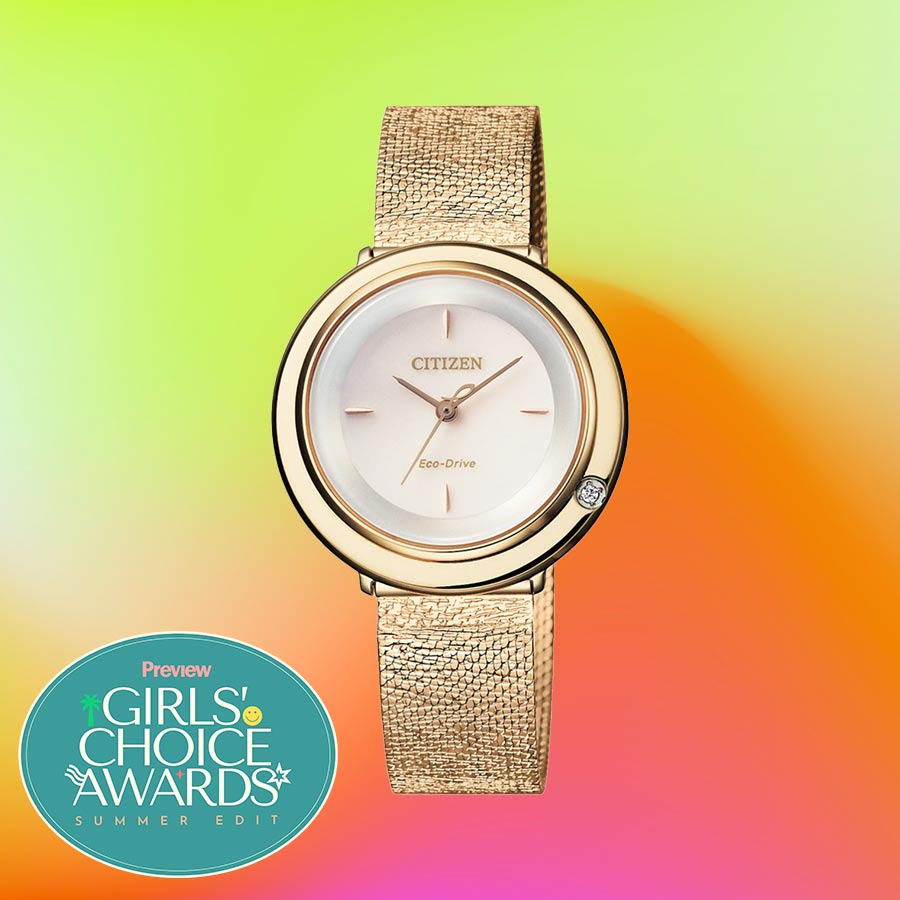 ADVERTISEMENT - CONTINUE READING BELOW
Citizen L watch, P26,350, CITIZEN, Citizen Watch Store Makati
Best Jewelry: Suki Jewelry Pierced Collection
About the product: Ear piercings have been a welcome and stylish self-expression trend lately, so if you're ready to curate yours, Suki Jewelry is here to provide you with the best dainty and gorgeous selection of baubles.
Review: "I like the simple yet elegant designs of Suki Jewelry, especially for their earrings. Each piece is perfect for everyday wear, perfect for any situation. Since most of the pieces are minimalist on style, you can have fun mix and match them. I'd say price point is just fair given that these are all real gold. It's best for women who are looking for investment pieces to use for a long time." -Dan Soliman, Preview Clique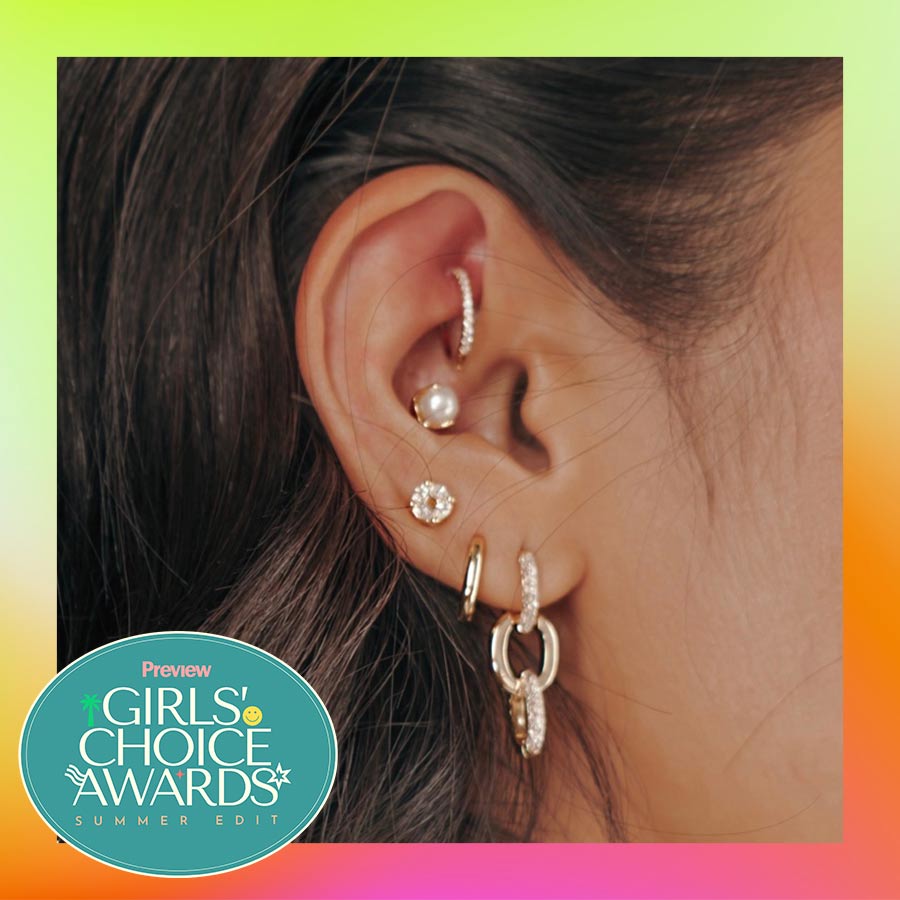 ADVERTISEMENT - CONTINUE READING BELOW
Pierced Collection, starts at P3000, SUKI JEWELRY, sukijewelry.ph
Best Versatile Accessory: Issa the Brand Nudes Scarf
About the product: If there's just one piece of accessory to add to your summer rotation, it better be Issa the Brand's scarf. It's a versatile and functional stylish piece that you can use multiple ways. More than a scarf, it's a hubadera top, headpiece, choker, belt, bag accent, headband, and even a flatlay buddy all rolled into one.
Review: "I love the fact that the scarf advocates women empowerment and body positivity. The garment's design already showcases the brand's promoted ideals, not to mention, the artistry of the designer. Talking about the different styles you can create with it, it is also inclusive for all genders. It can be worn as a headpiece, a turban, a headband, a scarf, and even a tube top! It's really based on individual styling and creativity!" -Ryan Kyle, Preview Clique
ADVERTISEMENT - CONTINUE READING BELOW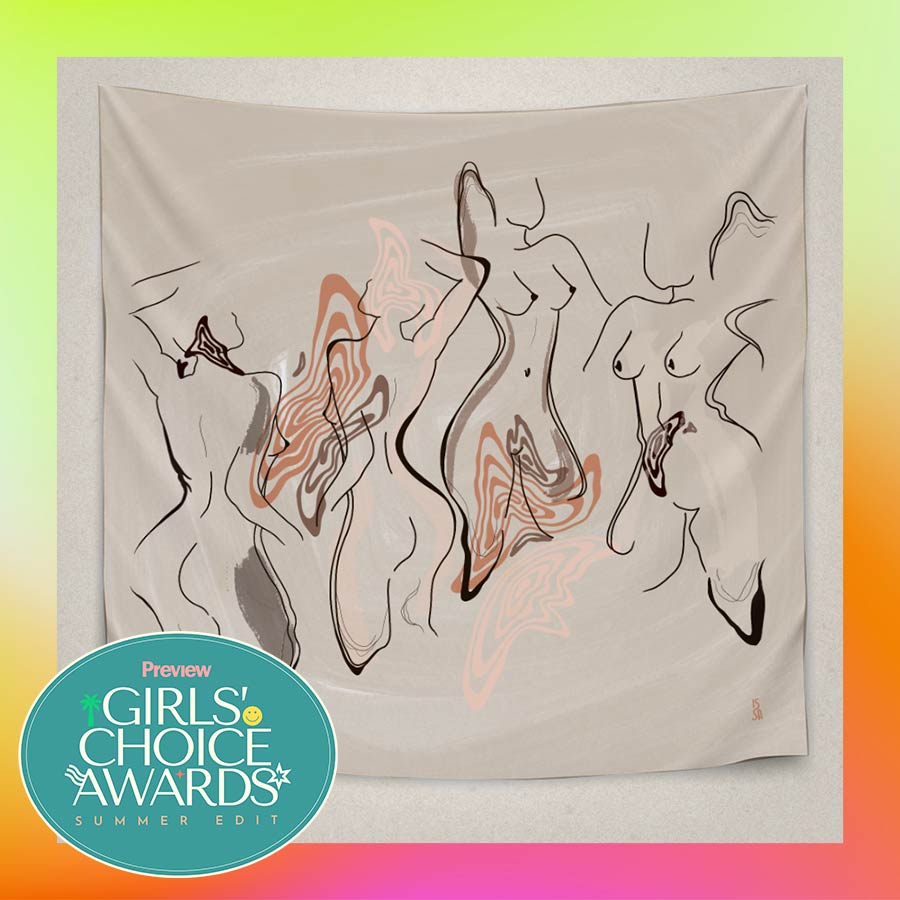 Nudes scarf, P2500, ISSA THE BRAND, issathebrand.co
Hey, Preview readers! Follow us on Facebook, Instagram, YouTube, Tiktok, and Twitter to stay up to speed on all things trendy and creative. We'll curate the most stylish feed for you!