After nine years, Philippines' Next Top Model is finally getting a Cycle 2, and guess who's both host and head judge? Maggie Wilson sits down with Preview for an exclusive interview on what to love about the show's long-awaited second run. Read on!
1. What are five things we can expect from the second cycle of Philippines' Next Top Model?
"A variety in the girls, a lot of tough love on the show, and different challenges—challenges that haven't been done even in the American version. You can expect...well, I wouldn't say heavy drama, but you can sure expect a lot of tears! (laughs) There'll be some very fun guests as well, so look out for that."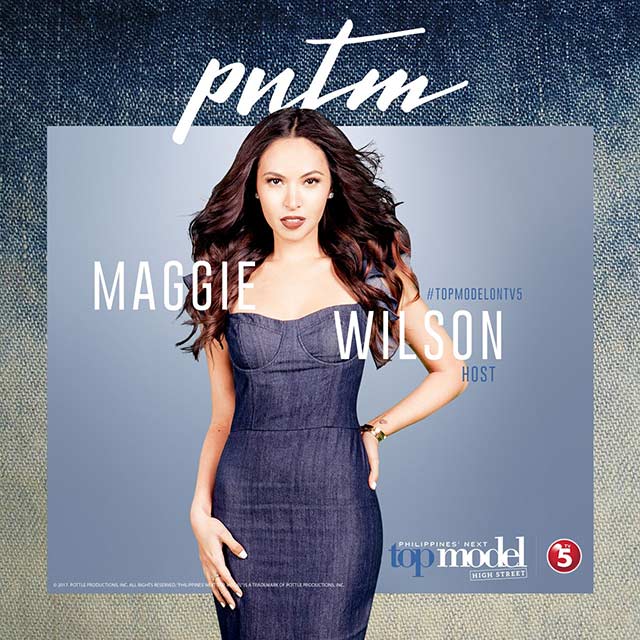 ADVERTISEMENT - CONTINUE READING BELOW
IMAGE TV 5
2. Three things you want viewers to know about the show?
"Since this is technically the Philippines' Cycle 2—the last one aired nine years ago!—a lot has changed. For one, we chose girls who each have different looks. We have our 'mixed' girls, of course, mixed with different ethnicities, but we made a conscious effort to make sure that we had a good variety of beauties.
"Most of the girls you're going to see have no modeling experience, which is great! When it's a reality TV contest, sometimes a girl will pop up and you'll be like, 'hey, I know you from somewhere!' or 'I've seen you before!,' but we also have girls who've never even walked in high heels. In fact, the first day of filming was the first time they ever wore a pair of heels! It's going to be really nice to see that.
CONTINUE READING BELOW
Recommended Videos
"The show is all about nurturing our girls, making each one grow into a top model. So we're gonna have girls that will go from zero to hero throughout the show, and for me, that's the essence of PNTM. It's going to inspirational and aspirational. I really made sure that I'm not only coming in as a host and as a judge, but that I'm invested in the girls. I care about the girls, and I care about what's being instilled in them, what's being taught to them. I want them to grow as models and as human beings as well."
3. How did you prepare yourself for the show?
"Well, I was a fan of the show already to begin with! When I do a job, before I start filming for something, I like to do my research. I'd like to think I'm a well-researched type of person! (laughs) So I did watch a lot of the previous cycles of America's Next Top Model and the Asian version as well, just so I get a feel of how the hosts...hosted. (laughs) And how they interacted with the models. Also so that I understand the concept of the show and what they look for in each model, because sometimes you get jaded by, 'oh, she's pretty' or 'she's gonna be bankable'—for me, the girl who I want to win is the girl who grows throughout the competition, the girl who is a chameleon, who has personality, who has a story. A girl who's triple, quadruple threat, not just locally but internationally."
ADVERTISEMENT - CONTINUE READING BELOW
IMAGE INSTAGRAM/wilsonmaggie
4. What's the best part about hosting Philippines' Next Top Model?
"The show is not rigged! (laughs) I do hear some stories from production people across Asia about shows where, unfortunately, the judges don't have a clear say [on the results], so what I love about hosting PNTM is that it's not rigged at all. The judges and I have every bit of say as to who stays and who goes home. And, as I said earlier, I'd like to think I'm invested in the show—I love that I get to help the girls become better models, better people. That, for me, is deeply fulfilling."
ADVERTISEMENT - CONTINUE READING BELOW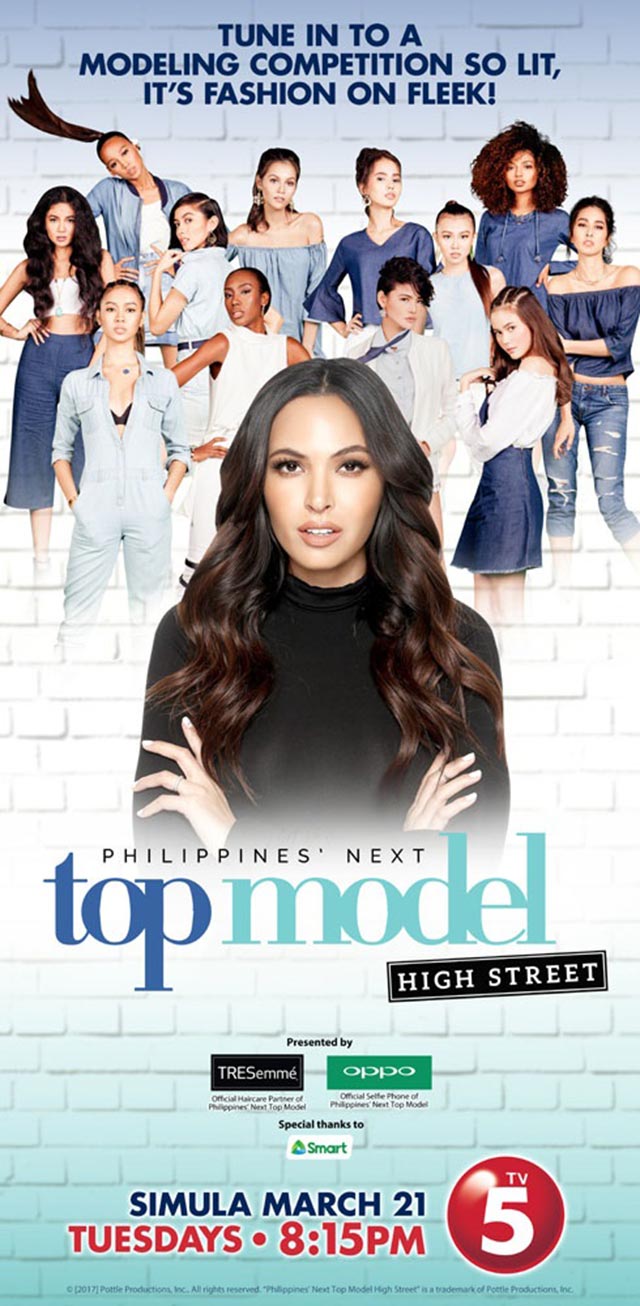 IMAGE TV 5
5. In your opinion, what does it take to win Philippines' Next Top Model?
"I'm looking for a girl who can show me growth. Week after week we critique them, and what I expect from the girls is that they come back next week stronger. I need a girl who has fight, who is palaban, who has personality, because not everyone can be a top model, and look at the top models nowadays: they're balls of personality! [I need] a girl who's adaptable—at every photo shoot, I want to see her and also the character she's portraying. She has to be able to innovate herself, unafraid of change. It sounds like a lot, but since we're already done filming the whole show, I'm very proud of our winner. You'll see!"
ADVERTISEMENT - CONTINUE READING BELOW
Related Stories from Preview.ph
Hey, Preview readers! Follow us on Facebook, Instagram, YouTube, Tiktok, and Twitter to stay up to speed on all things trendy and creative. We'll curate the most stylish feed for you!