Issa Pressman turned up to our Zoom interview wearing a cloth belt as a headwrap, or "headgear", as she likes to call it. The printed piece initially came with the pantsuit she had on, but that day, she felt like wearing it with a high ponytail. In her lively world, all things, (especially fashion items), might as well be spun into tools for artistic expression. It's clear that exploration is her comfort zone. She's a child of a free, artistic household, which molded her creative spirit. At 24, she leads her own fashion brand, (aptly named Issa the Brand), is a dancer, singer, visual artist, and an all-around fashion influencer. It's safe to say that she really wastes no time.
Related Stories from Preview.ph
It's true that her style often trods the bold, maximalist path, but make no mistake—she's in no way a rabid shopper. Her style philosophy includes an impulse to reinvent and rework her existing pieces, in an earnest effort to reduce waste. She'd rather recycle an old piece or make something out of scratch than buy something new, she said. She notes that shopping for clothes is always a want, never a need.
ADVERTISEMENT - CONTINUE READING BELOW
Issa is so open to the world, and her self-assured, dynamic personal style is proof of it. If you live so vividly, your expressiveness will be impossible to contain. Because what else is fashion but an overflow, an externalization of what's bubbling inside of you?
Preview Best (Under) Dressed 2021: Issa Pressman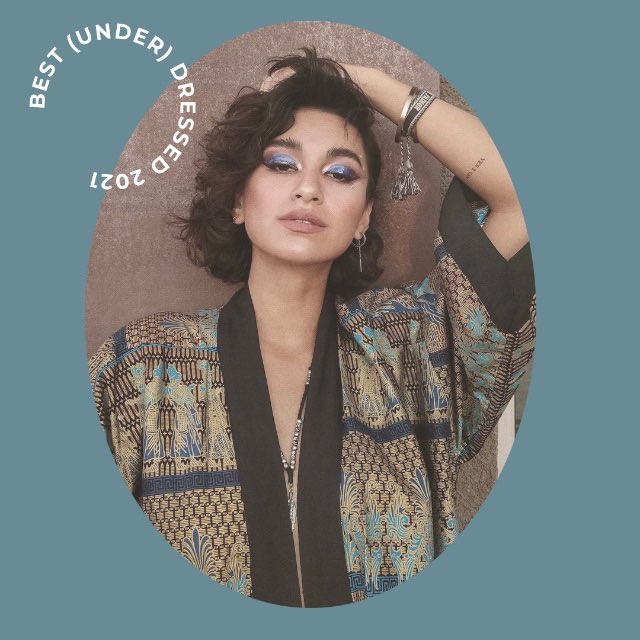 In one sentence, how would you describe your personal style?
"My personal style, honestly, is so free. It's so open. I have a hard time sticking to like one style. I honestly depend my style on the day—it's basically like listening to music. I can't really stick to one genre when I want to listen to music, because it puts me in the mood. So I would dress depending on where I'm going, the mood that I'm in, and, of course, the weather. [I also think about] whether it's going to be like a group [outing], because my friends and I talk about our outfits because they want to be matchy and all that.
"So yeah. My sound is ever changing. It's free. It's not strict. It doesn't stick to one thing."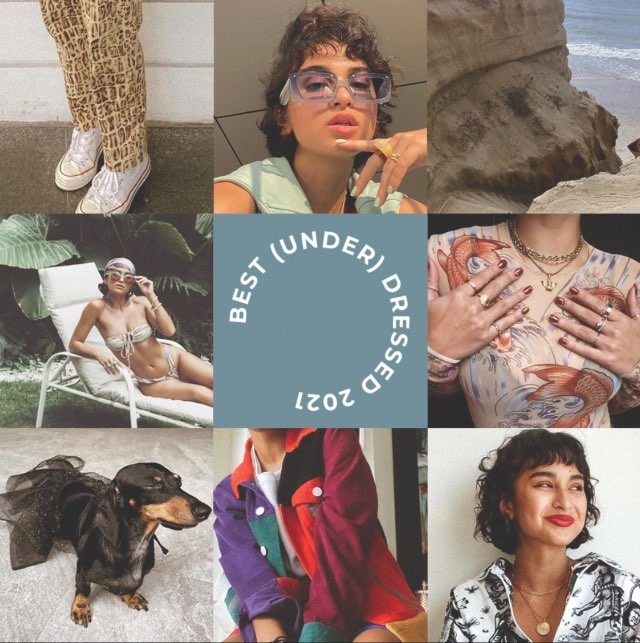 ADVERTISEMENT - CONTINUE READING BELOW
If you could align the essence of your style with a musical genre, what do you think it would be?
"I'd say it would be pop. Pop has got a very wide range: Especially now, with artists mixing genres so that [they] keep creating something fresh. Pop could cater to different moods, you know—different people would like a certain type [of pop]. I've actually never thought of it this way. [If I'm dressing] as a dancer, of course, I go for hip hop, because I want to be in baggy clothes and big pants at times.
"Sometimes din naman I'll be in clean outfits and all that. And I'd like to hear piano music in the background. But yeah, I think pop, because it's wider."
ADVERTISEMENT - CONTINUE READING BELOW
Since your style spans so many genres, did you ever have to make sense of all these clashing inspirations?
"You know what, I don't know if it's the Gemini in me, or if I just really I like a bit of everything. And even with my course of work, I don't really get to focus on one thing. I think I love being flexible. I love seeing things in different views. And the only way for you to understand different views is if you stand at different points."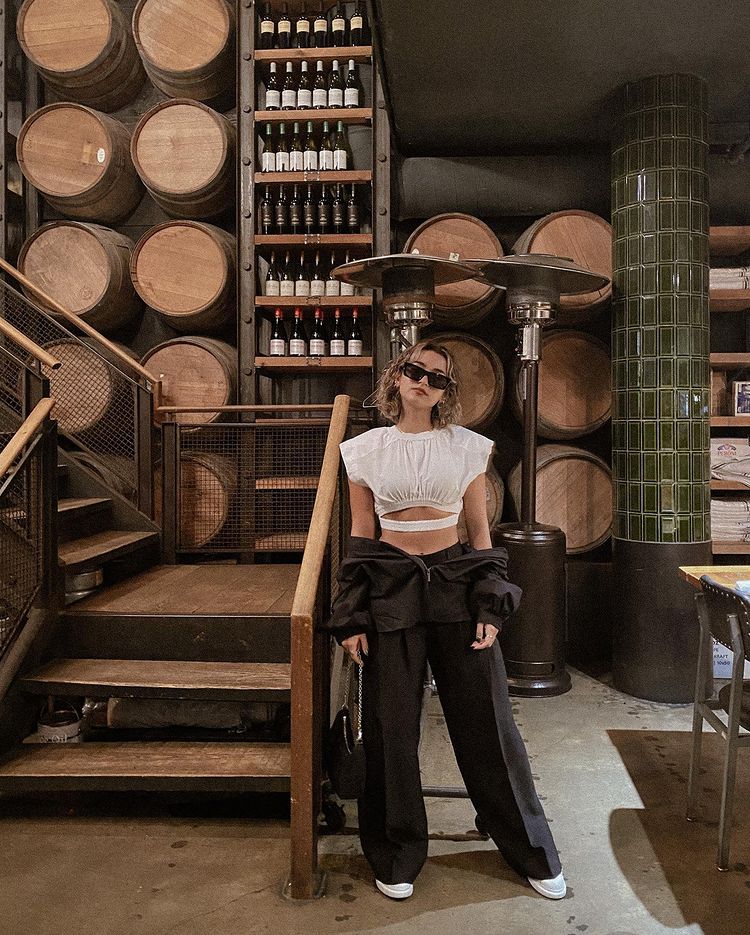 ADVERTISEMENT - CONTINUE READING BELOW
"This is personal talk, not just fashion. You reach an age where you're exploring, you're studying all of these things, and are trying to figure out what you want to do. For other people, you've got to decide what you want to do as early as 20, as soon as you enter college. You study for it, you prepare for it, you graduate, and then you work for it. But as I said, I'm very free. Growing up, my dad taught me that it's really all about your choice. He was never strict. He never wanted to tell me exactly what to do. And I think that's why I felt like I could spread my wings, fly over here for a minute, then over there for a minute. I say I am definitely an explorer, for both my work and my style. It doesn't mean that I still feel lost, or that I don't know what I want to do. I'm able to touch on different topics, different spaces, and do my best at each, so I'll keep doing that."
ADVERTISEMENT - CONTINUE READING BELOW
Would you say that exploration is kind of your comfort zone?
"Yeah, definitely. Exploration is my comfort zone."
What do you think are the three items that make up your style DNA?
"Belts. I like big black belts, because for me, they bring that vintage vibe. I'm also into retro styles; I like that nice vintage-y look. Maybe because before, I couldn't afford all of that brand-new, branded stuff. So I would go for the vintage stuff, and then style them up.
ADVERTISEMENT - CONTINUE READING BELOW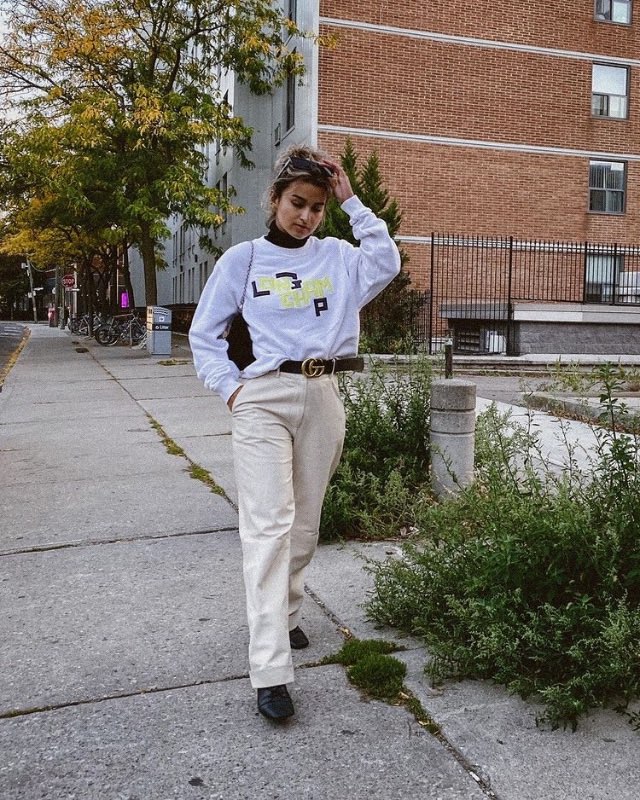 "Then accessories. You could be wearing a plain shirt, but as long as you accessorize it, it'll look nice, right? It also very much shows where you're going. Imagine like a black top, like a nice black t-shirt. Now imagine that same black t-shirt with beaded, island-y looking accessories. It would look perfect for the beach. But then let's take that black shirt again, and let's put a big pearl necklace on top of that black shirt. If you wear black heels, you could then go to a formal event, right? Accessories develop a look.
ADVERTISEMENT - CONTINUE READING BELOW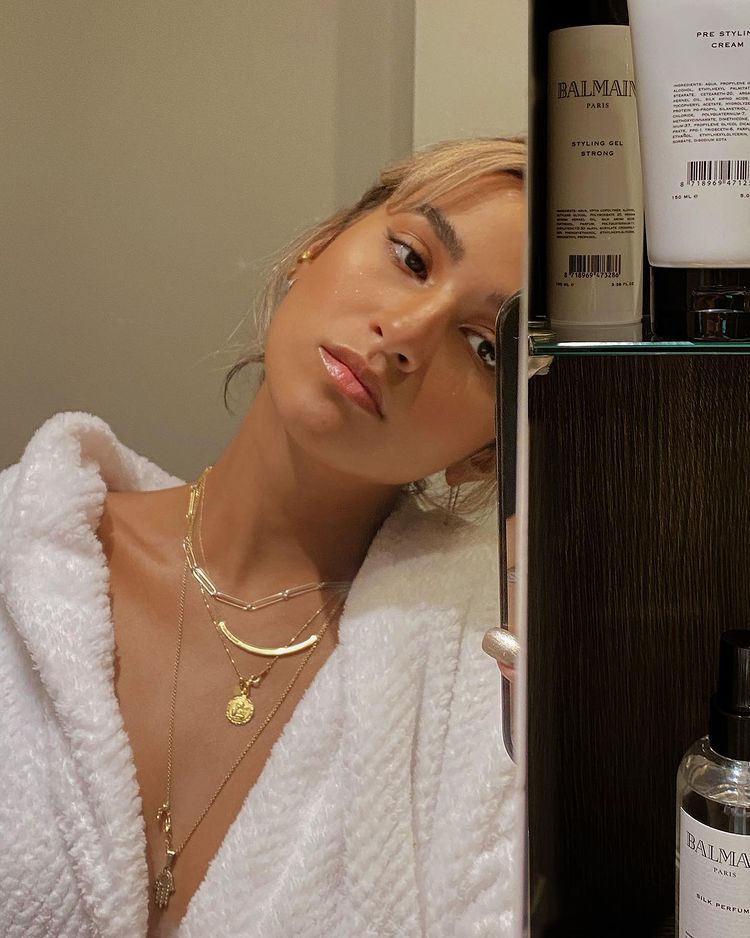 "And then my third one. I use the term "headgear, more than just "bandanas". I love putting stuff in my hair just because I like supporting hairstyles. I think it's a really nice crown, a really nice area to look at when people talk to you."
ADVERTISEMENT - CONTINUE READING BELOW
Did the pandemic change your relationship with fashion in any way?
"Yeah, it did, actually. I kind of toned down a little bit more. You know how when you go out with boots up until your ankles, the next time you could you could go up until your calves, then up until your knees, and then beyond your knees? You're figuring out your growth, and the way to max out your style. Now, we're slowing down because we haven't been going through those steps. If I would go out, it was just because I had to, for errands or whatever. So I would just wear outfits that are for errands.
"But it's not like my fashion went down. It just went a little bit more relaxed, a bit cozier."
PHOTO BY

Instagram/pressmanissa

ADVERTISEMENT - CONTINUE READING BELOW

How do you know when something is worth buying?
"One, if it's something that I don't have yet. I don't want to have, like, a bunch of white sandos. Like, if I've got one white cropped sando, I'm done na. I want to create a variety so I don't get anything that I don't need anymore. I definitely try to think when I'm going to buy something, is this something that I'm only going to get to wear once? Or is it something that I'm going to get to wear multiple times? Because if it is, I'm definitely going to get it. If it's something that I'm only going to get to wear once, I'm going to really think about it.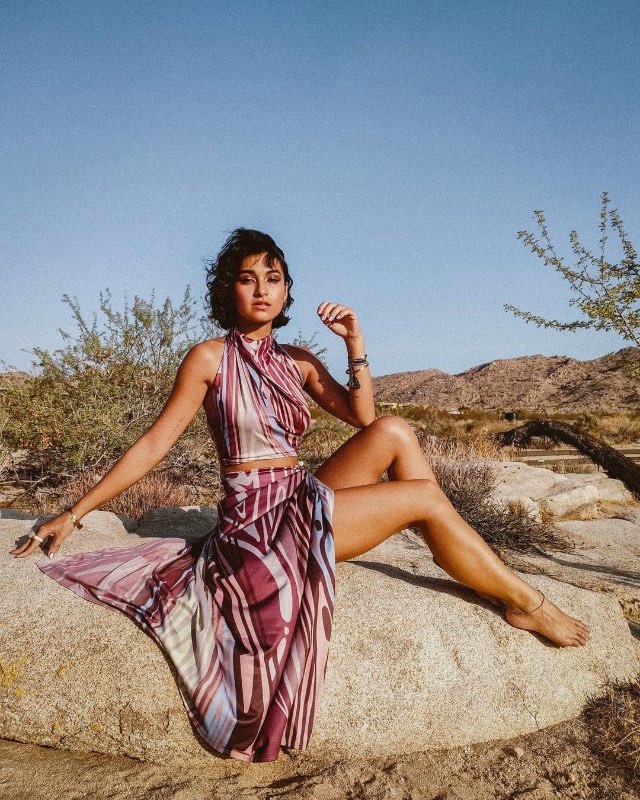 ADVERTISEMENT - CONTINUE READING BELOW
"Let's say there's one jacket that costs as much as these five different looks that I could buy already. So I'm like, 'Hmm, I think I would go for the five different looks.' Cheaper ones, but mas marami. At least I can mix and match and all that. Just like balancing the budget out, too. I'm definitely someone who's like that. Because for me, buying something luxurious is a reward, only for when I deserve it. I don't want to make that like a regular theme. You could lose the specialty or like the the rarity of it."
Preview is now on Quento! Click here to download the app for iOS and Android and enjoy more articles and videos from Preview and your favorite websites!
Hey, Preview readers! Follow us on Facebook, Instagram, YouTube, Tiktok, and Twitter to stay up to speed on all things trendy and creative. We'll curate the most stylish feed for you!