Maybe it's the prospect of wearing something that might discredit his professionalism. Or perhaps it's the clinic's dress code he has to adhere to. Or possibly his medical field—cosmetic surgery—that behooves him to always look the part (and well-coiffed, right?). Whatever it is, what goes under Dr. Z Teo's white lab coat is a reassuring hat-tip to his stature as a doctor. But really, that's not it and that's not all.
Professional appearance aside, the CEO of the Aivee Group of Companies—also a proud father of three and husband to a Preview Best Dressed lister herself, Aivee Aguilar-Teo—has a wardrobe that can't help but catch your attention. Always put together but never over-styled and intimidating, Dr. Z knows how to have fun with fashion. His no-nonsense approach to dressing is often laced with a fascinating hint of defiance—formal wear with casual footwear, sharp jacket with a loud T-shirt, and so on. It's interesting because he has a knack of infusing creative fashion choices into an otherwise serious profession.
ADVERTISEMENT - CONTINUE READING BELOW
We sat down with Dr. Z as he clues us in more about his dress sense. Read on because the doctor is definitely in.
CONTINUE READING BELOW
Recommended Videos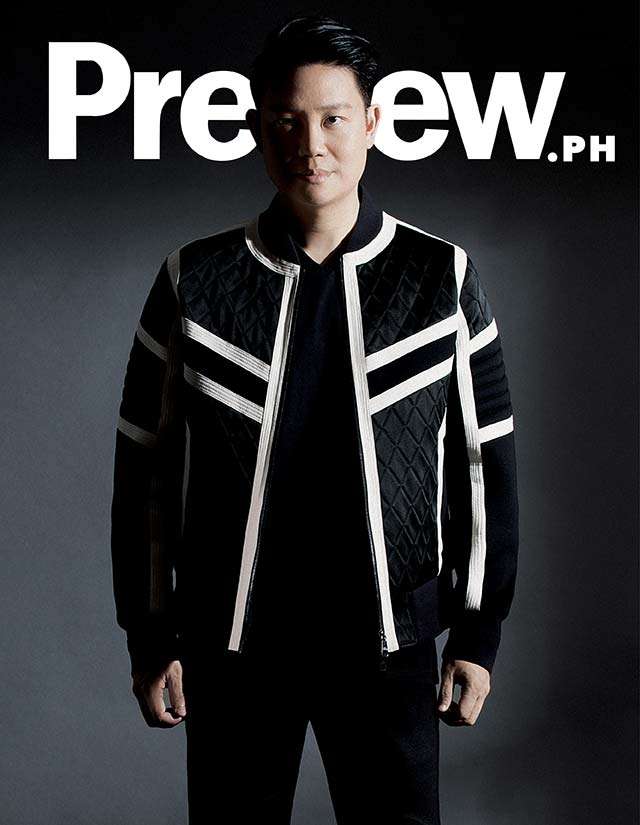 IMAGE Jeanne Young
How do you ensure you look unique or different from everyone else?
"I really like to change my shoes. I wear something formal, I would wear a casual shoe. If I wear a casual look, sometimes I wear a formal shoe. I mix and match different things—whatever I want. Usually, when that happens, you get a unique style, look and color. I play with colors a lot, especially for shoes, because those just pop out."
ADVERTISEMENT - CONTINUE READING BELOW
How do you stay stylish without becoming a slave to what's trendy?
"Well, I think it's how you carry your clothes. You see, if you become a slave to all the different trends, the easier it is to just keep on buying all the time, and then you'll get very, very tired. I'd rather just make sure that I stay fit so the body holds whatever clothes I have, and holds it well. And when that happens, you know, you just look fashionable with whatever you have, so you can recycle and use different things, and mix and match. You don't have to just keep buying the latest thing that comes out."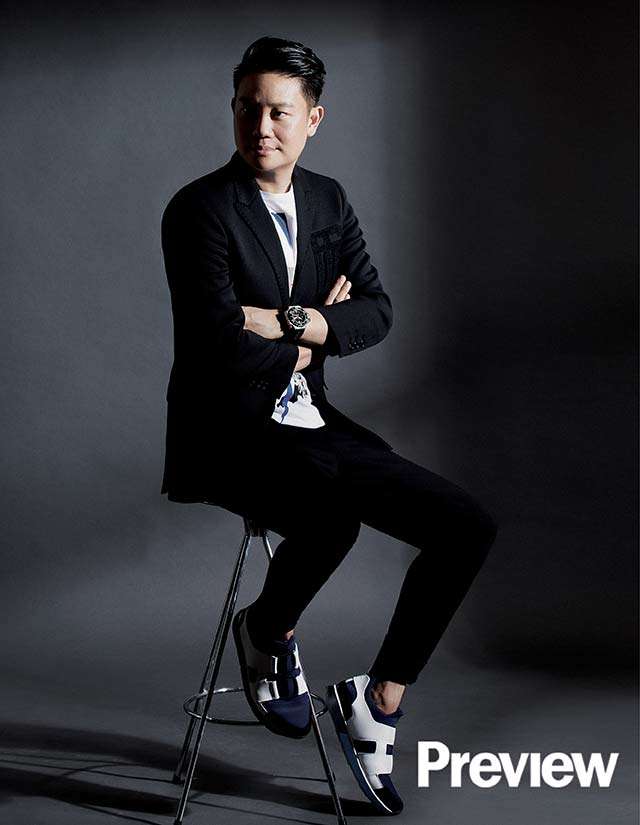 ADVERTISEMENT - CONTINUE READING BELOW
IMAGE Jeanne Young
What outfit best describes your personal style?
"I'm a jeans or joggers and a very loud T-shirt or a nice plain T-shirt [kind of person]. And I like to use very nice jackets. So I put jackets on or I use a sweater to bring the color up."
What's one piece of clothing or styling hack you always rely on?
"It has to fit. The clothes have to fit right. There are different brands that fit your body type. So when I look for clothes, I look for things that fit. For pants, the length. For shirts, the fit, and the shoulders. Basically, buy clothes that fit."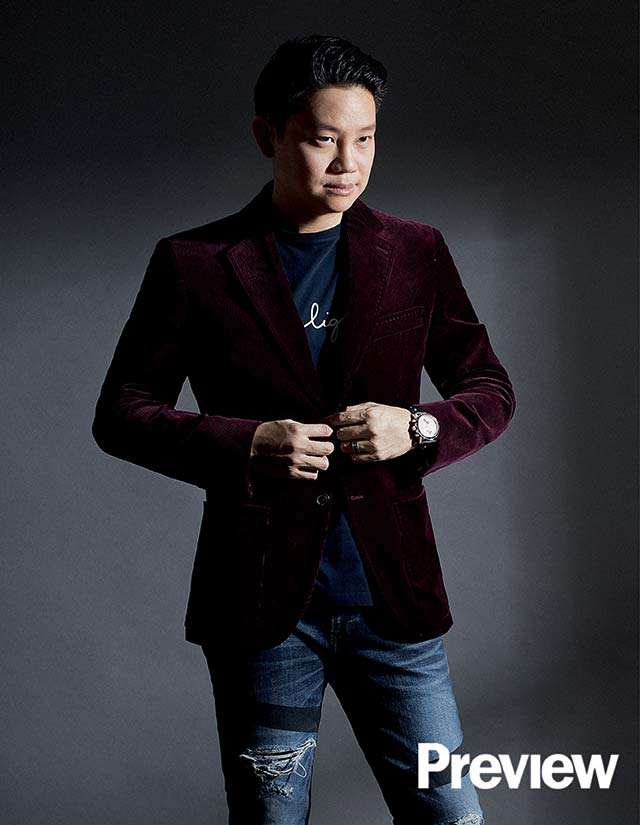 ADVERTISEMENT - CONTINUE READING BELOW
IMAGE Jeanne Young
How do you approach dressing up for events versus dressing for down time?
"Almost the same. But for formal events, maybe five minutes more?" [Laughs.]
Accessories can make or break the man. Any advice on how to use this to your advantage?
"Most guys love their accessories, especially gadgets. I love the machinery, the technology behind different watches. And of course, I love the design. And because of my work—I'm a surgeon—I always use my hands. My hands are very important to me. And it doesn't help that my dad loves watches, as well. So for me, I grew up seeing him buying different watches, and I guess it's something that's been passed on to me, as well.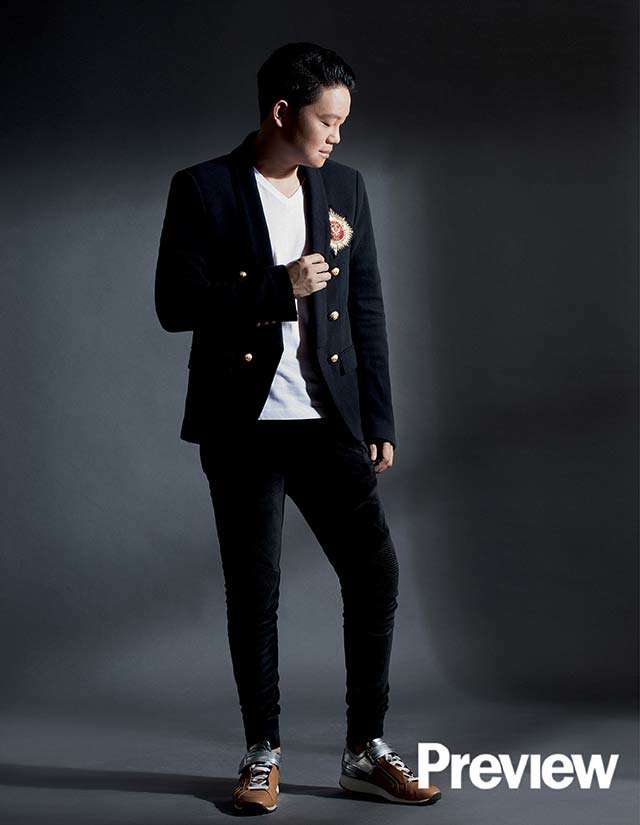 ADVERTISEMENT - CONTINUE READING BELOW
IMAGE Jeanne Young
"I have watches of different sizes and colors. I think the face is very important. Sometimes the face is white or black and that shines out with your outfit when your outfit is all black, and then your [watch has] a white face, it's a nice mix. Or if for example, you want to showcase the watch, then you can use a chunky watch to bring out the outfit. Just mix and match different colors, sizes, and shapes and that just gives a different dimension on how you style yourself. Sometimes people just style their clothes. They forget that the watch or shoes and all these things kind of help to finish off the whole package."
Photographed by Jeanne Young
Grooming by Omar Ermita
Art Direction by Mark Buenaobra
Sittings editors: Steph Sison and Maura Rodriguez
Related Stories from Preview.ph