It's easy to jot down all the things we find distasteful about Manila—carmaggedon, pollution, crime, just to name a few. But not everyone chooses to see Manila this way. Enter the twenty-something editor and publisher behind Made of Bricks, his editorial imprint under Summit Books, inviting us to rediscover our own city with fresh eyes: Manila is alive and his new book, Manila, Manila and More, he encourages readers to learn to appreciate the city's eccentricity despite all the chaos and negative news. Raymond Ang is himself a truly class act.
Often working behind the scenes—as publisher of the recently launched city guide and Push: Muses, Mischief, & How to Make it in Manila, as well as CNN Philippines Life, columnist at the Philippine Star, and editor of Bench's in-store magazine, Benchmark—Raymond is a phenomenal talent who is able to carry out his craft with great ease. Today, however, we're turning the spotlight on him as one of this year's Preview Best Dressed Men and how his style is reflective of his exemplary character. He can wear a printed suit or a shirt-and-jeans combo with equal aplomb—a mix of rough-and-tumble and charm. Funnily, that's how we would describe Manila, too.
ADVERTISEMENT - CONTINUE READING BELOW
Scroll down to get to know more about this cool guy and what you'll find in his closet.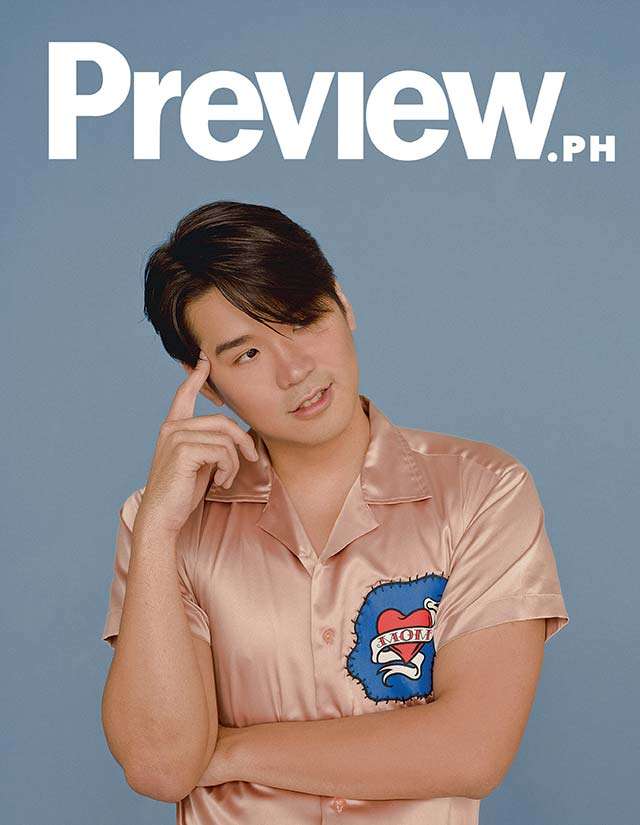 IMAGE Charisma Lico
Raymond wearing a Randolf shirt
How do you ensure you look unique or different from everyone else?
"Dressing with the primary goal of standing out in mind, isn't for me. I'd rather people take note of me and what I have to say over the clothes on my back."
CONTINUE READING BELOW
Recommended Videos
How do you stay stylish without becoming a slave to what's trendy?
"I don't look at the runway too much so I don't really know the trends. I take cues from my heroes: Bob Dylan, Katharine Hepburn, Paul Newman, Gene Kelly, Joan Didion, and Thom Browne."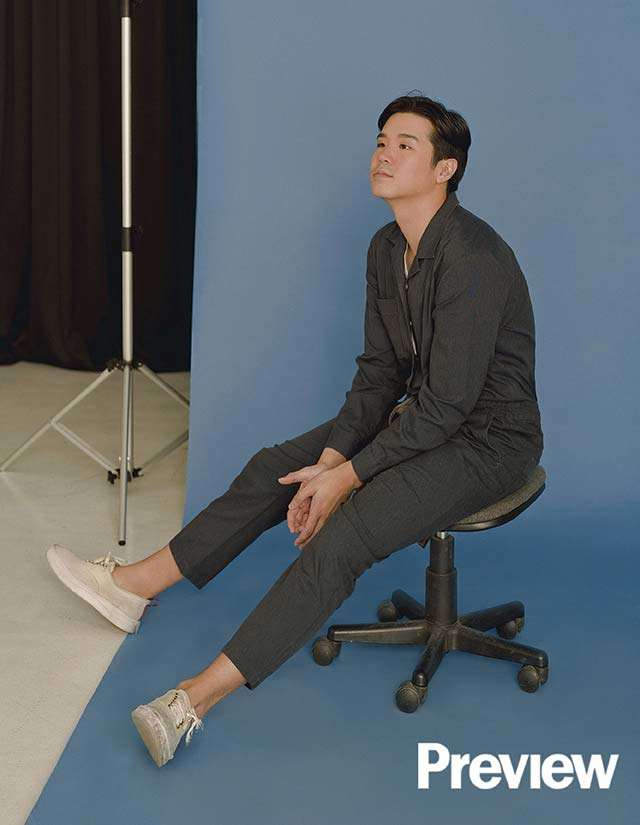 IMAGE Charisma Lico
Raymond in a Ziggy Savella boilersuit and Bench Body tank, paired with Eytys sneakers
ADVERTISEMENT - CONTINUE READING BELOW
What outfit best describes your personal style?
"I wear a lot of workwear: boilersuits, sweater shirts, uniforms. I work all the time so what I wear is generally clothes I can live in. I have an office job on top of consulting for brands (through our boutique marketing consultancy firm Milk Man Marketing), so it also has to fit office dress codes."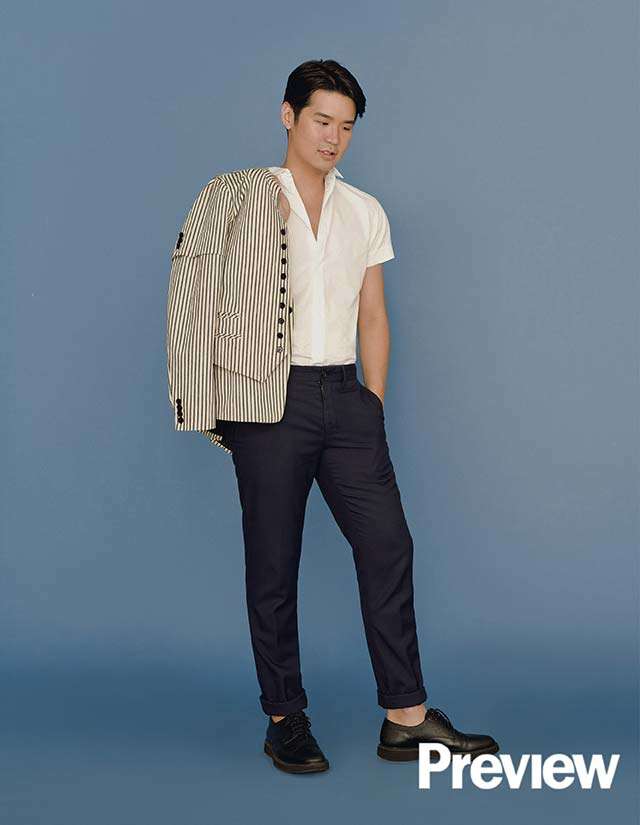 ADVERTISEMENT - CONTINUE READING BELOW
IMAGE Charisma Lico
Raymond in a Joey Samson jacket, Cos shirt, Uniqlo slacks, and Church's shoes
What's one piece of clothing or a styling hack you always rely on?
"White sneakers with everything—the more wear and tear, the better."
How do you approach dressing up for events versus dressing for down time?
"The same way."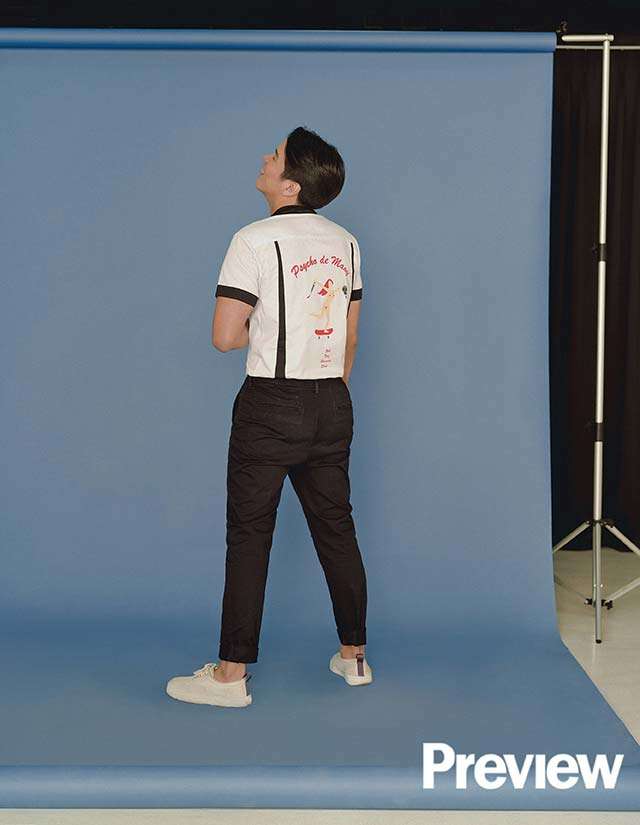 ADVERTISEMENT - CONTINUE READING BELOW
IMAGE Charisma Lico
Raymond wearing a WSH x TCMF shirt and H&M slacks with Eytys sneakers
Accessories can make or break the man. Any advice on how to use this to your advantage?
"I'm not big on accessories but the few times I do, my approach is... sociological? (Laughs) I ask: What does this piece say about me? Is it absolutely essential? I'm a student of sociology so symbolic-interactionism is kind of my guiding principle when dressing up."
Photographed by Charisma Lico
Grooming by Don De Jesus
Hair by Suyen Salazar
Art Direction by Mark Buenaobra
Sittings editors Marj Ramos and Nicole Arcano
Related Stories from Preview.ph
Hey, Preview readers! Follow us on Facebook, Instagram, YouTube, Tiktok, and Twitter to stay up to speed on all things trendy and creative. We'll curate the most stylish feed for you!