Cue an Aaliyah track and watch stylist Florian Trinidad get down. Chances are, no matter the situation, whether we're talking an actual party or a busy, bustling shoot day, she's 101% going to be the coolest-dressed kid in the room—and we mean, like, any room. No kidding. Here's a Flo you'll wanna go with.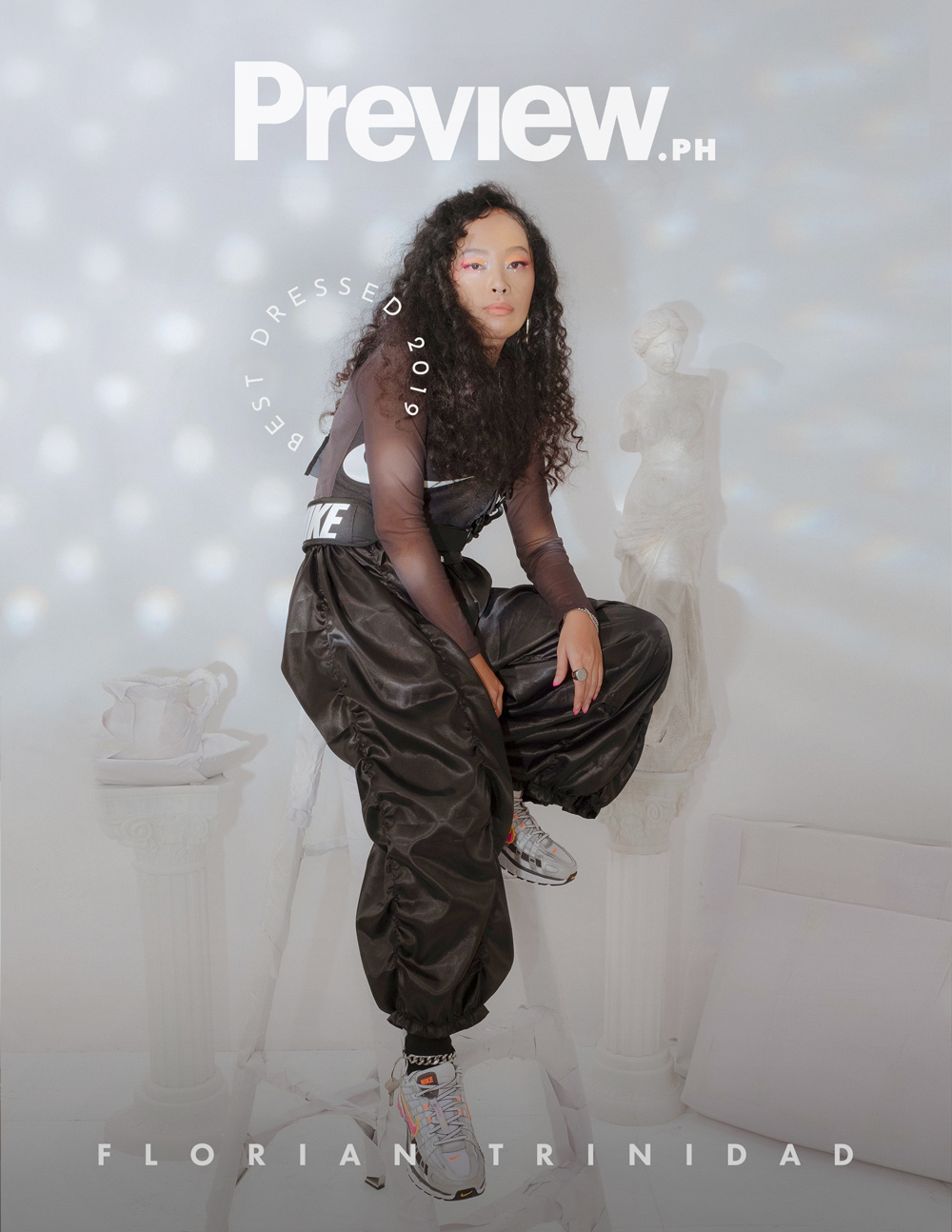 Personal Style
In a few words, how would you describe your personal style?
"'90s street nostalgia, with a preference for comfortable (mostly baggy!) wears and styles you don't see every day."
How has your job as a stylist shaped your personal style?
"It helped me to solidify the look I envision for myself. I have come to see what silhouettes work for me and to not push certain looks. And I've learned that less is more and that looking clean and polished is definitely key."
ADVERTISEMENT - CONTINUE READING BELOW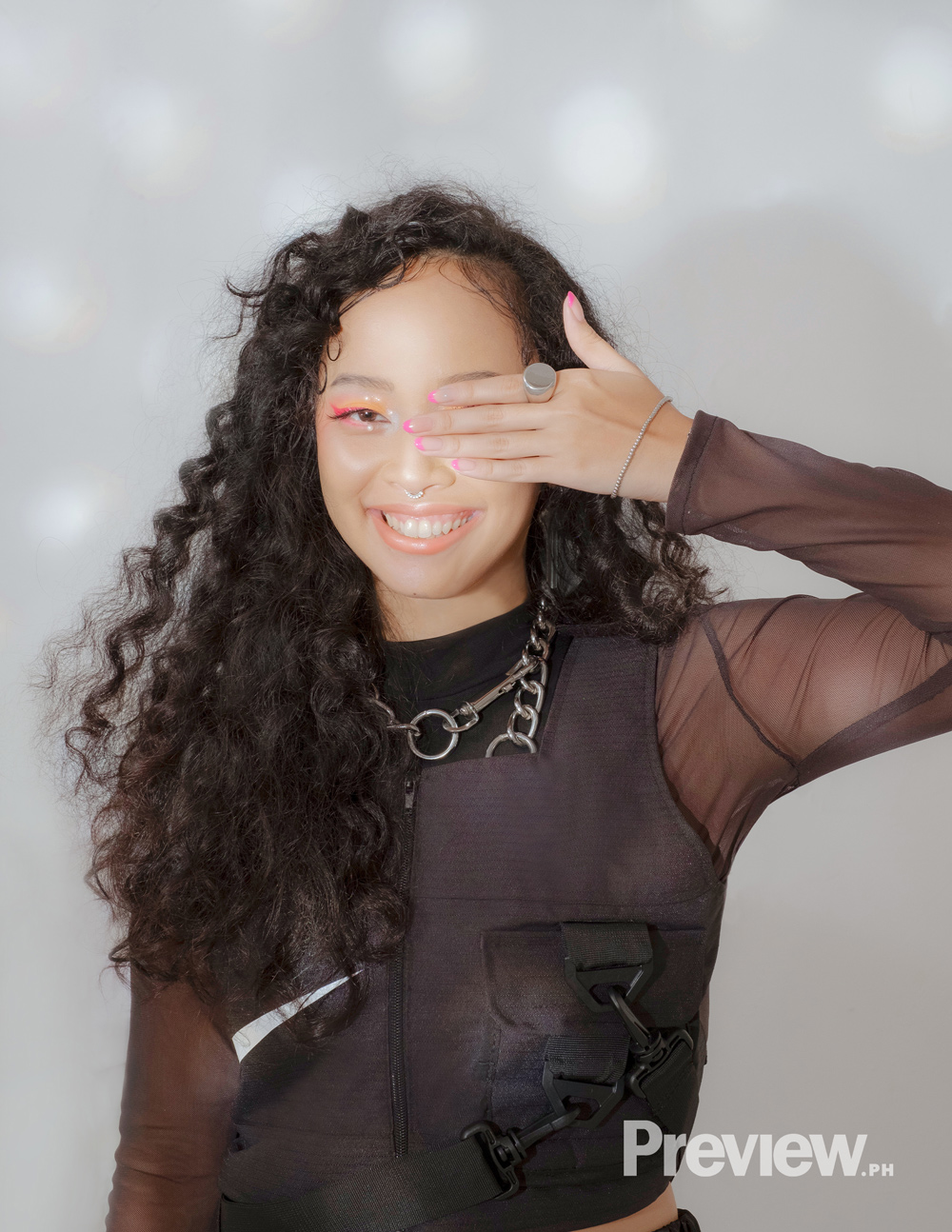 When and how did you get into streetwear?
"I grew up listening to '90s hiphop and R&B, and idolized the artists from that era! I loved how Aaliyah, TLC, Missy Elliot, Janet Jackson, Lauryn Hill, and all the women in that scene dressed up. That's what got me into streetwear."
If you could pick one style icon/influencer/person of enviable style you could name as your peg, who would it be?
"Most definitely Aaliyah. I love how she got that baggy yet sexy look locked down. It was a good balance! And she was (and still is) an icon of that era."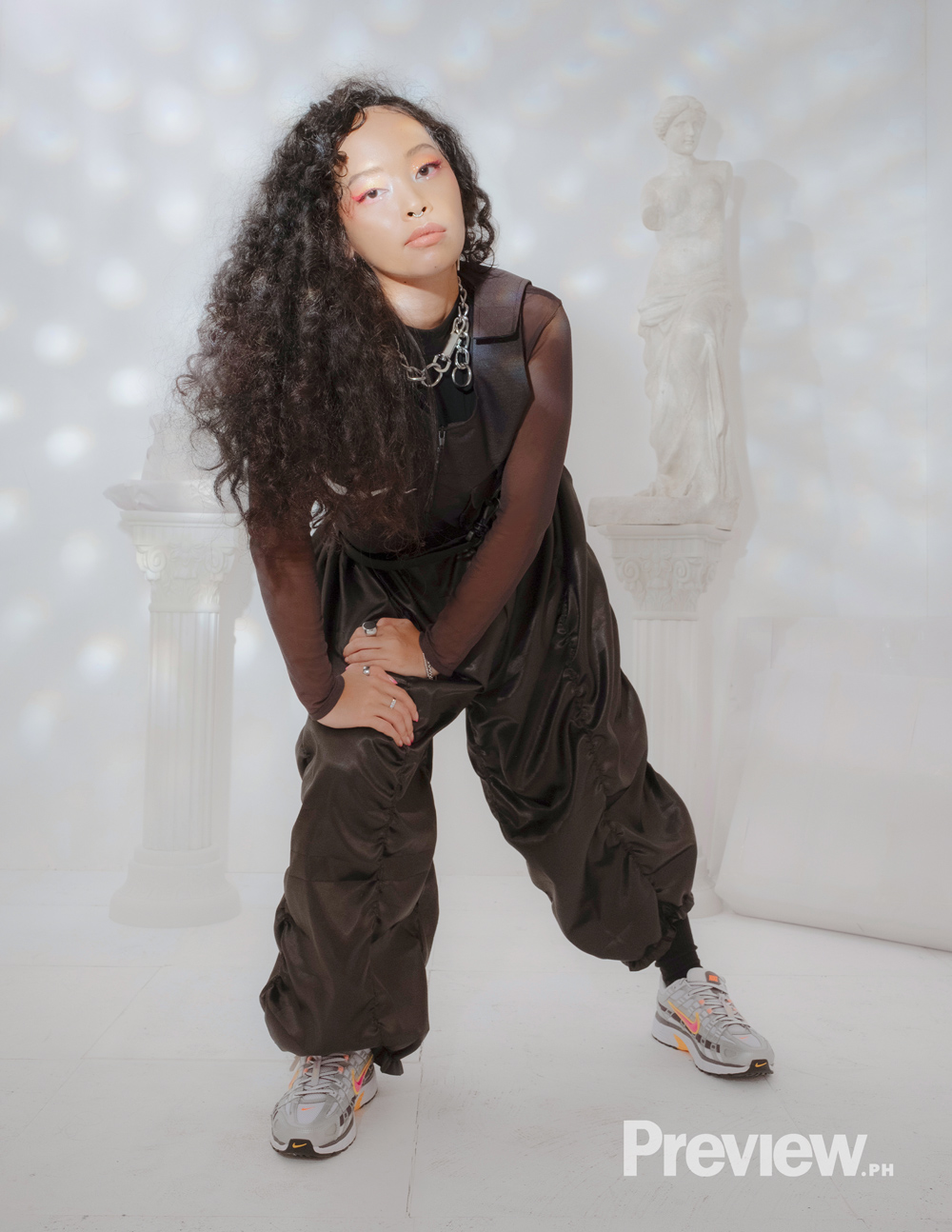 ADVERTISEMENT - CONTINUE READING BELOW
Name five items in your closet that you absolutely can't live without.
"Hoop earrings, sneakers, a sports bra, my fanny pack with my tape measure, and mid-high white socks."
How would you describe your "uniform" outfit?
"Vintage overalls with a T-shirt worn underneath, a hat, sneakers, my fanny pack, those mid-high white socks, and my accessories: Silver earrings, necklaces, rings, and bracelets! This is normally how I dress up for shoots or when I source. I make it a point to look presentable, but still in my own style."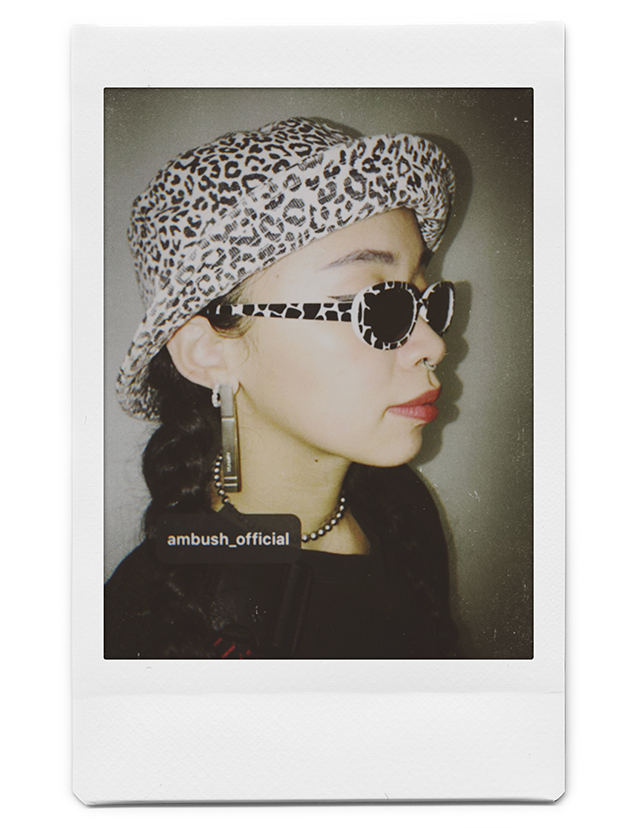 ADVERTISEMENT - CONTINUE READING BELOW
Shopping Habits
Where do you usually shop for clothes, bags, shoes, and accessories?
"The ukay! I want to be more sustainable plus I do find better stuff there, too. [I also shop in] other countries--once I see something I really like, I get it because it's not every day I'm there. Also, local brands. Support local!"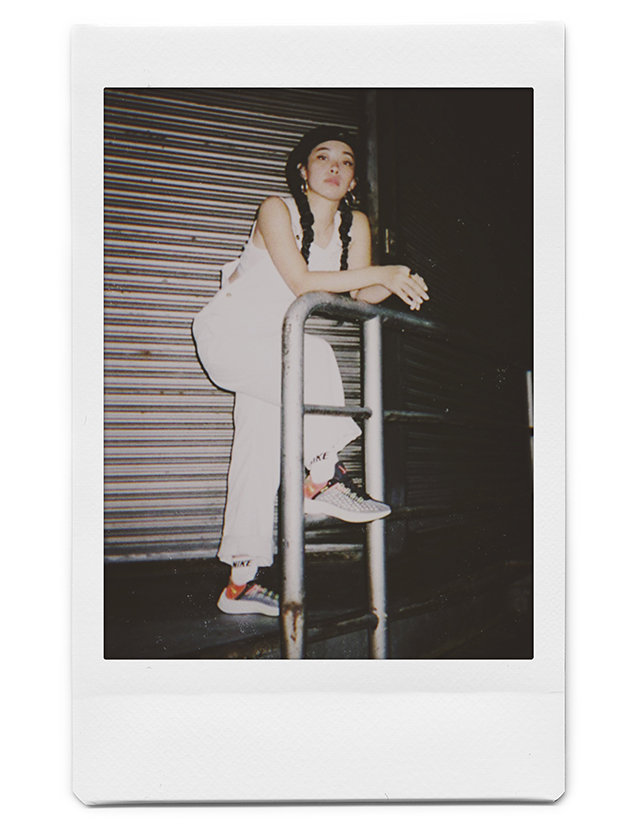 ADVERTISEMENT - CONTINUE READING BELOW
Are you an impulse buyer or more of an I'll-think-about-it-first kind of shopper? Why?
"I remember my mom would always tell me whenever I couldn't decide on getting something to just sleep on it first, and if I'm still thinking about it the next day, then I should definitely get it. But it also sucks when you go back for it and it's not there anymore. So I say both."
Fashion Picks
What's one specific fashion item atop your wish list right now?
"I've been wanting to get myself some one-of-a-kind Martine Ali jewelry, and also her custom metal Cage purse."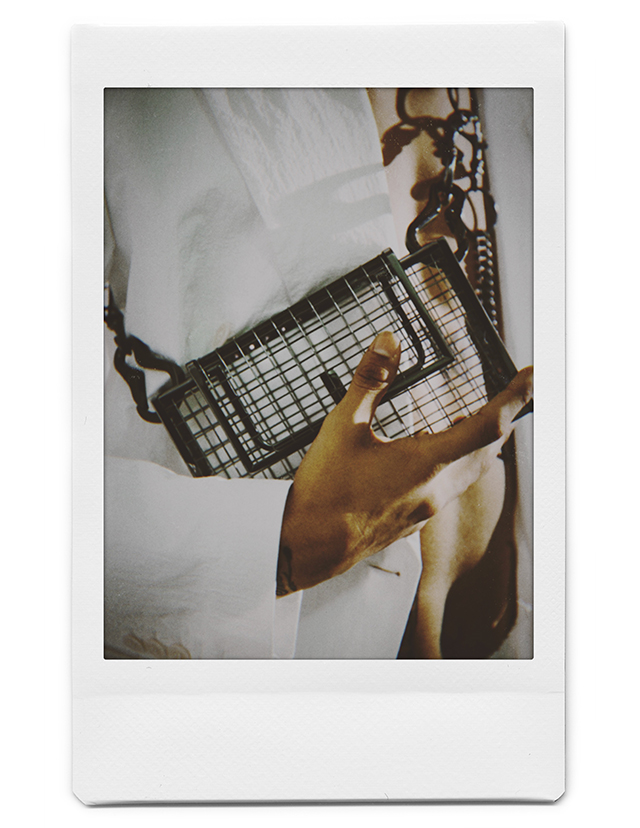 ADVERTISEMENT - CONTINUE READING BELOW
What's your fashion obsession nowadays? Why?
"Accessories. Lots of silver chains and rings. It's hard to find the accessories I want here so I sometimes find myself DIY-ing the stuff I have now! It's been an ongoing obsession to the point where I now have a dream of making my own custom jewelry brand."
Complete the sentence: Fashion makes me feel ___.
"Creative and free."
Produced by Steph Sison
Photographed by Shaira Luna
Art Direction by Bacs Arcebal
Set Design by Aren Dale Santos of ADSET Production
Video Produced by Maura Rodriguez
Video Directed by Karlo Torio
Assistant Video Director JF Calimag
Videography by Sernne Dominia
Video Production Assistant Gerol Candelaria
Related Stories from Preview.ph
Hey, Preview readers! Follow us on Facebook, Instagram, YouTube, Tiktok, and Twitter to stay up to speed on all things trendy and creative. We'll curate the most stylish feed for you!