Let's throw back to September 5th, when Lovi Poe took to Instagram to post a photo of herself in a scroll-stopping iridiscent Barbie pink maillot by Jacquemus. "Suit yourself if you think otherwise: #FlatandProud," she wrote in her caption, highlighting her petite bust. Unsurprisingly, her comment section was promptly flooded with people who echoed her sentiment. Clearly, her caption didn't have to be long to be meaningful.
Related Stories from Preview.ph
Lovi's self-confidence was built over the course of her career, which spans numerous films, television shows, and both local and international acting awards. She might identify as a shy person, (as she revealed during our exclusive interview with her), but you'd be hard-pressed to find someone with comparable verve. The 32-year-old actress and singer is relatively soft-spoken, yet carries herself with a blend of sultriness and sophistication that registers as entirely effortless.
Over the course of the pandemic, Lovi's been blessed with a succession of exciting projects, one being The Chelsea Cowboy, her first-ever Hollywood film, which was shot in London. We got to chat with Lovi about how she stays stylish while jetsetting, her favorite fashion items, her experiences with body image, and sticking true to her personal style.
ADVERTISEMENT - CONTINUE READING BELOW
Preview Best (Under) Dressed 2021: Lovi Poe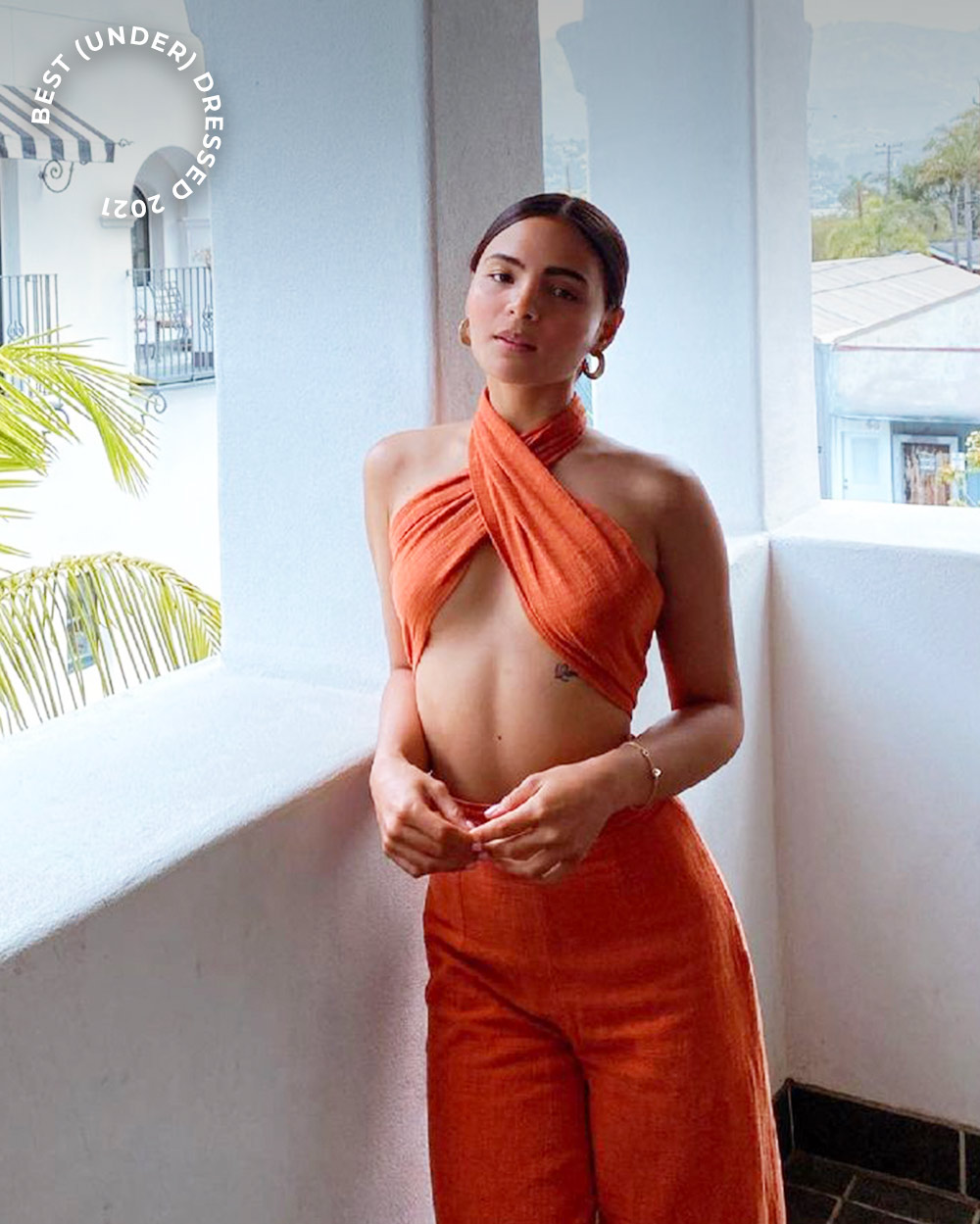 How do you approach dressing up when you're abroad? Is it different from how you dress up in the Philippines?
"Oh, my God–it's completely different. Layers are important—having a coat is important. And so it's a good thing that I'm a huge, huge fan of turtlenecks—I'm obsessed with wearing turtlenecks. And yeah, it was the right time to bring out my fancy nice coats. For some reason, I always purchase coats, even when I'm in Manila. I was able to use them here. There's a huge difference when you're in a different country, because of the weather.
CONTINUE READING BELOW
Recommended Videos
"But my style is usually just very relaxed, and wash-and-wear practical. So yeah, it's been a good time.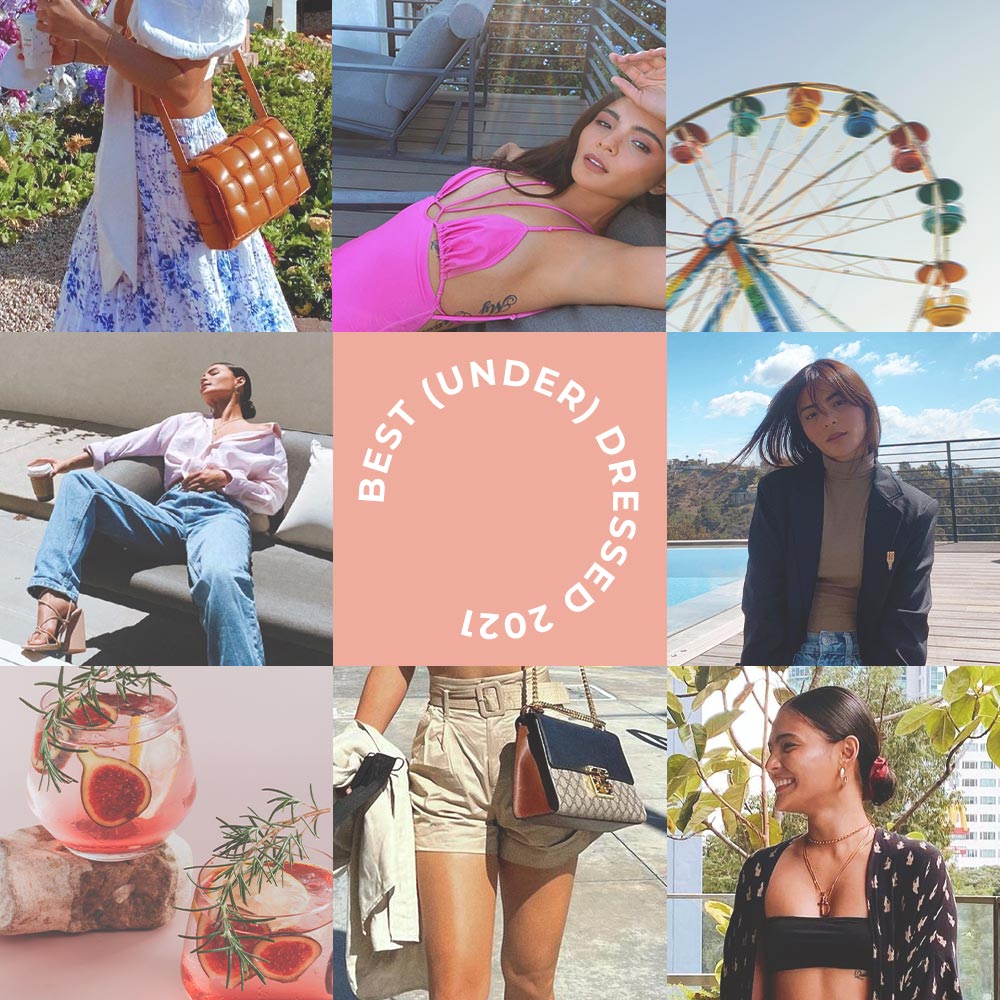 "I've been living off a suitcase for how many years already. Which is fun, but also kind of hard—it's hard to stay stylish, too. Before, when I'd plan for trips I would plan for day one, day two, and different events. Everything would be planned already—I would already know what to wear. But now, since I'm always on the go, I have to be very practical about the stuff that I bring. You have to make sure that you can repeat the outfit. That's why I always bring classic stuff most of the time.
ADVERTISEMENT - CONTINUE READING BELOW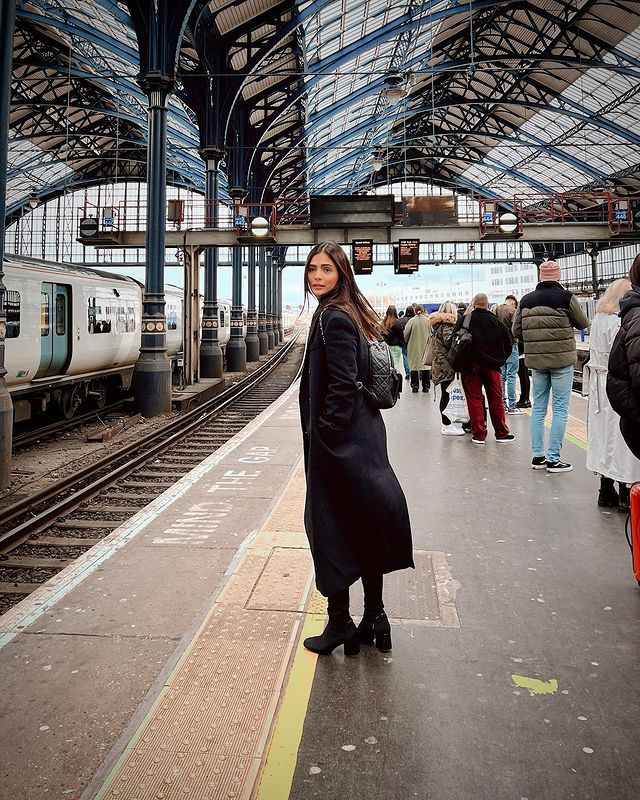 "I mix and match. I always bring things that are neutral and classic—stuff that I can wear all the time and wear wherever I go. Hindi na mawawala yung nude pumps and my black pumps; my black strappies and my beige strappies. They're always there. with me, just in case. Those shoes—aside from my running shoes, and, of course, white sneakers—are what I always bring. Just practical, basic stuff that you can just keep wearing all the time."
ADVERTISEMENT - CONTINUE READING BELOW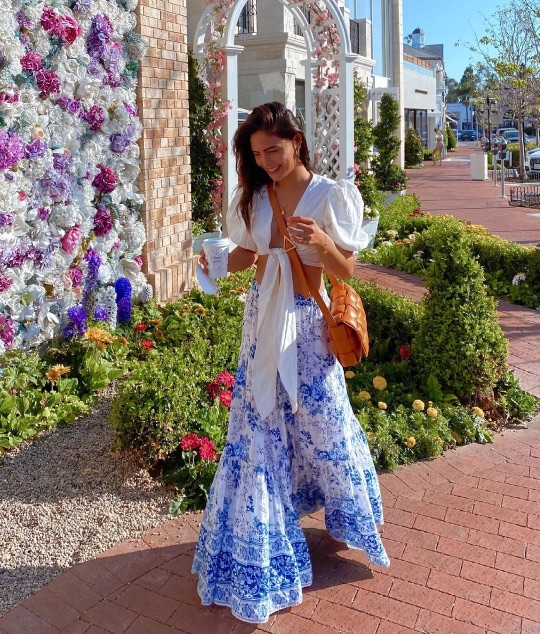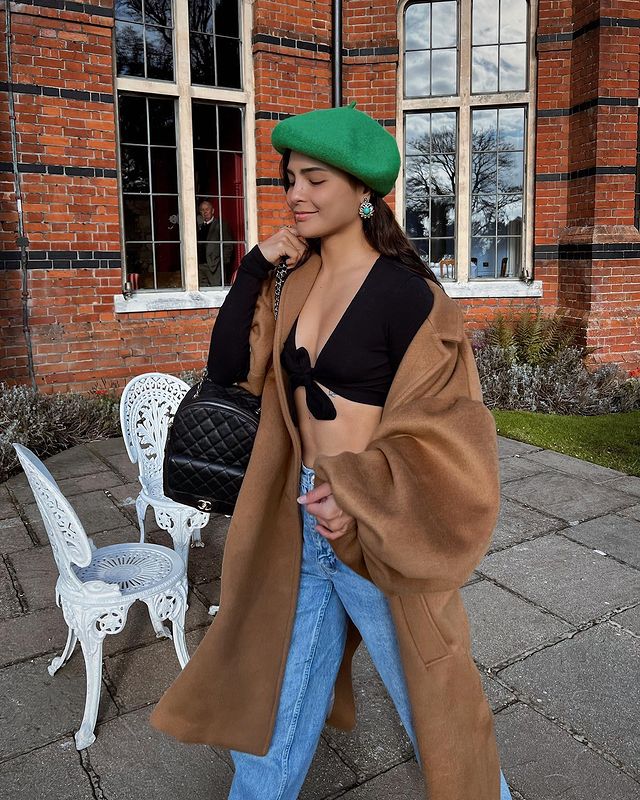 ADVERTISEMENT - CONTINUE READING BELOW
How would you describe your personal style in one sentence?
"Relaxed—chill lang."
What are the three items that make up your style DNA?
"A crop top: I don't know why it's my go-to. Then turtlenecks. One of my favorite fashion moments was when I wore this Mark Bumgarner gown to the wedding of Doc Vicki Belo and Doc Hayden Kho, which was a bodysuit turtleneck, so I guess that's why I'm so obsessed with turtlenecks. And I always need hairties and hairnets, because I always put my hair in a bun when my hair is wet and I'm in a rush. You know how some girls take their time in curling and ironing their hair? I'm just not patient enough. I just put my hair in a bun and put wax in it. I'm always ready to go. Sleek is always the way to go."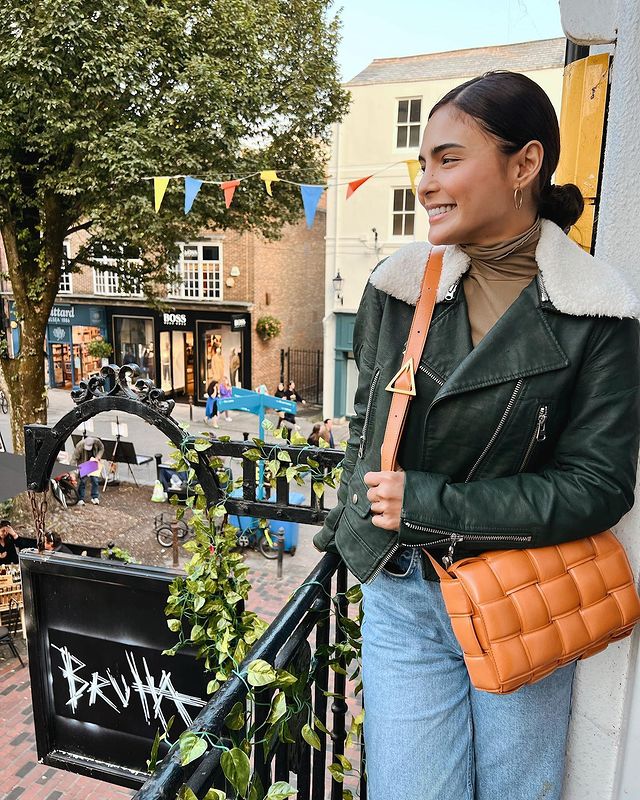 ADVERTISEMENT - CONTINUE READING BELOW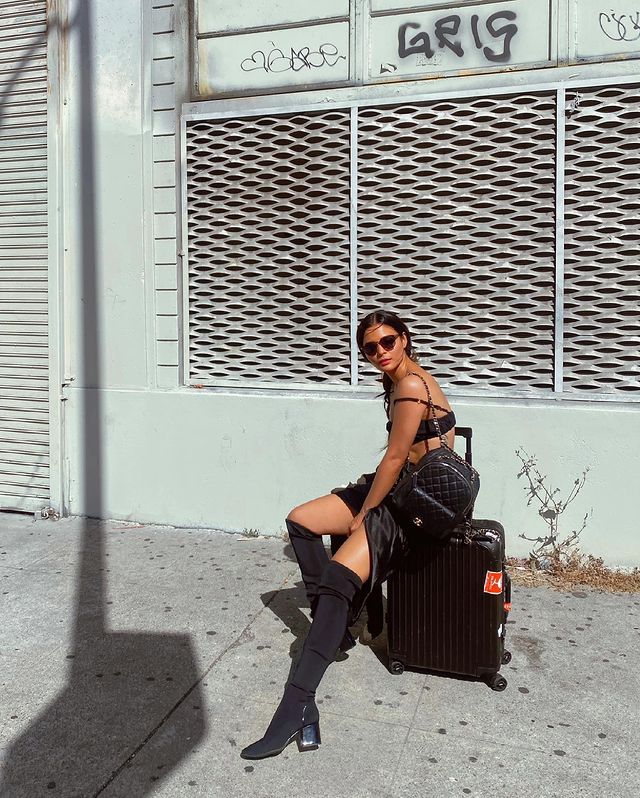 How would you characterize the personal style of Lovi the Filipina actress? How about that of Lovi the emerging international star?
"I don't think there's any difference. The only difference would be the people that I work with, and the unique touch that they add when they dress me up. I work with Adrianne Concepcion, my stylist here in the Philippines, and I've also worked with different stylists in America. So they always have different tastes and they bring in something different every time.
ADVERTISEMENT - CONTINUE READING BELOW
"But then again at the end of the day, there's really not much of a change. I think it's just basically the same. I always feel like going classic and sexy at the same time will always be the perfect balance."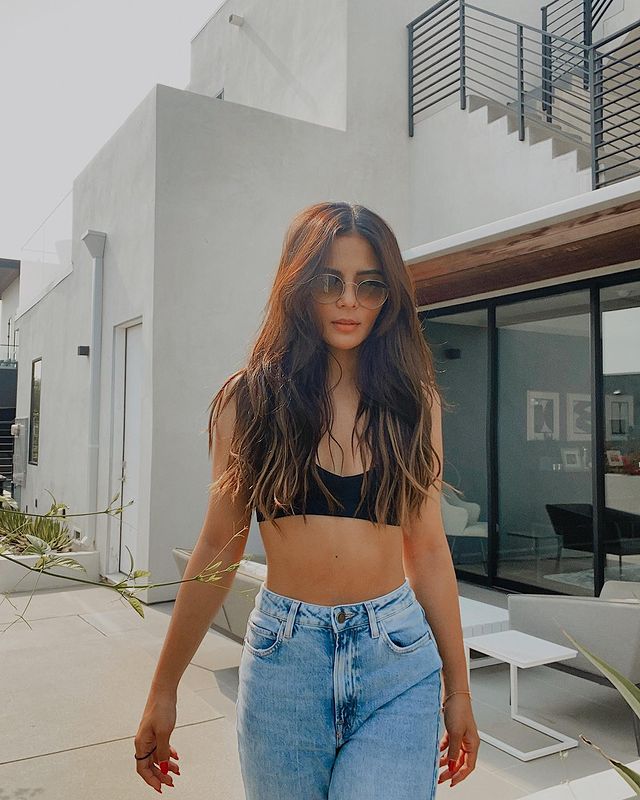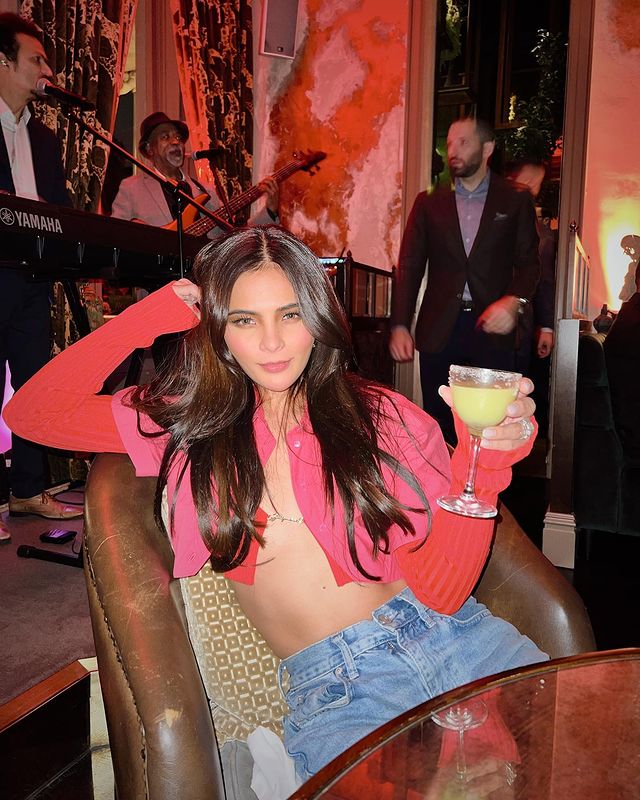 ADVERTISEMENT - CONTINUE READING BELOW
What exactly led you to post the "Flat and Proud" sentiment online?
"It's about celebrating different body types, reminding women that you should be proud of what you have and what's given to you. I would be proud too if [my chest] were big. Celebrating different body types is important. People need to be reminded that these aren't flaws. These are what make you different and unique. Why do you want to be like everyone else? Everyone else is taken already. It's just a reminder to love yourself. Love yourself for who you are and for the gifts that were given to you.
"I remember that back in the day, when I started in the industry, someone told me that I should get my boobs done, or else I wouldn't make it.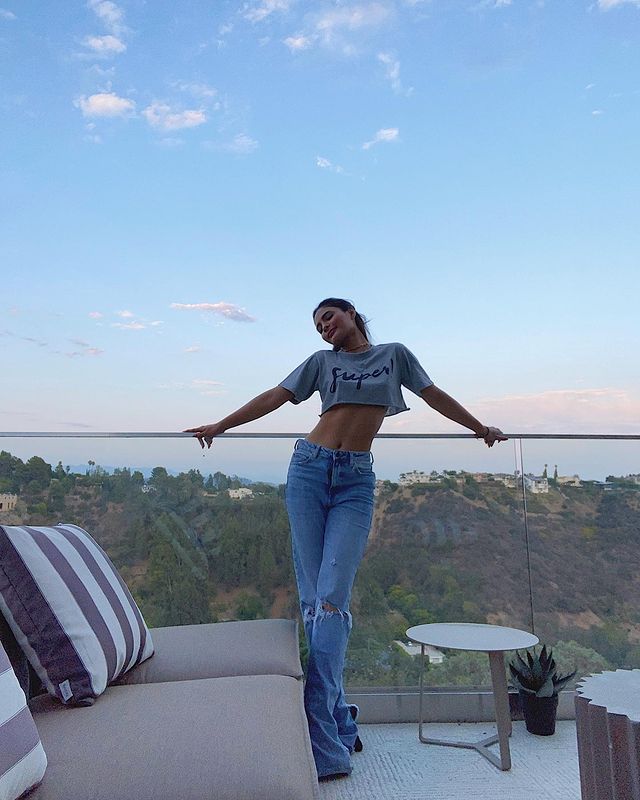 ADVERTISEMENT - CONTINUE READING BELOW
"I was just stubborn. I was maybe eighteen or nineteen at the time. Ako yung matigas ang ulo—'no' ako nang 'no' sa whitening, sa boob job. If you want that, it's not a bad thing. But if you don't want that for yourself and you feel like you're doing it just to please other people, then there's no point. If you want it for yourself, go. But, I remember being stubborn enough to say, 'No.' And I'm glad I said no.
"Beauty is something that is subjective. People will always have their certain opinions. People always have opinions on your skin color or your body shape. But at the end of the day, it's all about how you see yourself and how you carry yourself. That's what's going to make you who you are, and that's what's going to make you sexy.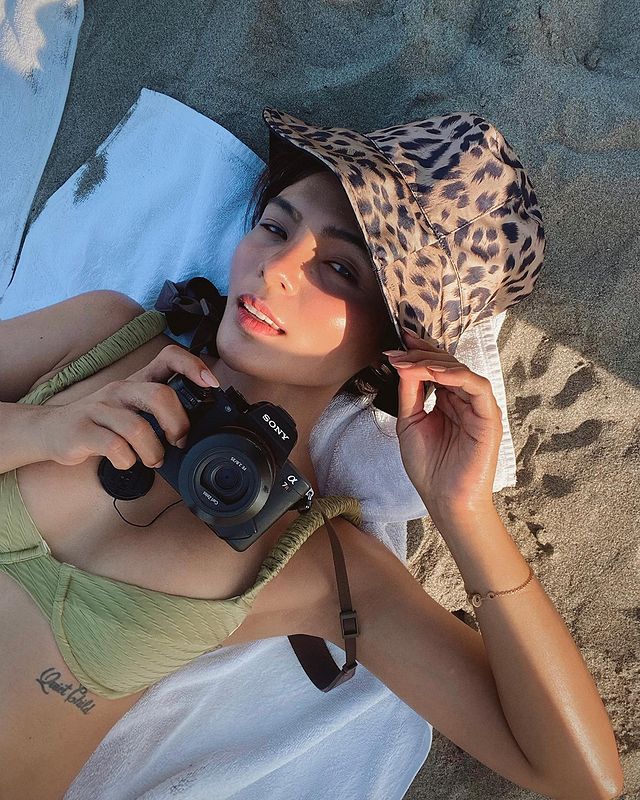 ADVERTISEMENT - CONTINUE READING BELOW
"There were a lot of opinions. Even before when I was just starting, people would say, 'Oh, you have to lose weight.' Everyone's gonna tell you to do certain things. You just have to let it happen. We all go through awkward stages in our lives. We just have to embrace it and enjoy it.
"I'm seeing kids now—they don't seem like they go through awkward stages, which I'm jealous of. When I was 14, I did not look like that! So yeah: Let time take its course—let things happen. You're eventually going to bloom into someone that you wouldn't expect. You don't have to force it. Every time someone tells you how to dress up or how you're supposed to look like, just remind yourself that it's always going to be about how you view yourself."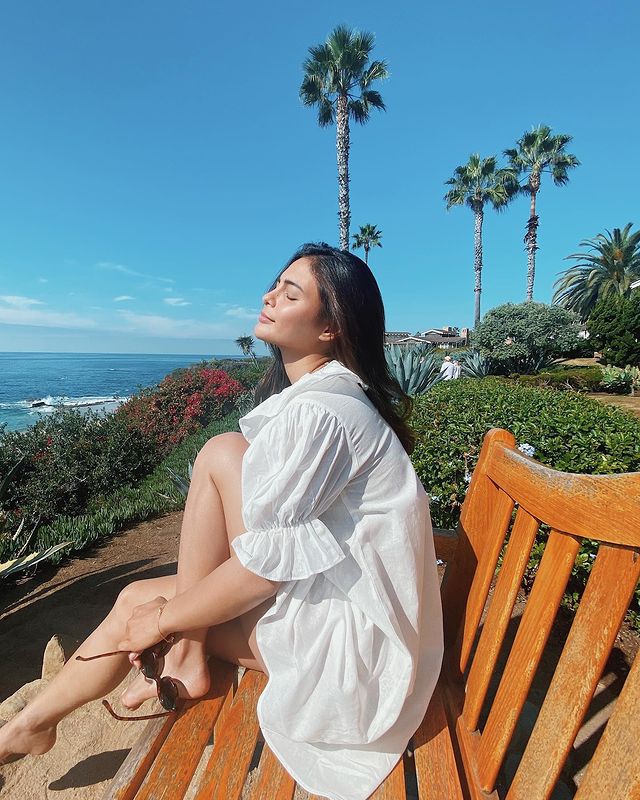 ADVERTISEMENT - CONTINUE READING BELOW
Preview is now on Quento! Click here to download the app for iOS and Android and enjoy more articles and videos from Preview and your favorite websites!
Related Stories from Preview.ph



Hey, Preview readers! Follow us on Facebook, Instagram, YouTube, Tiktok, and Twitter to stay up to speed on all things trendy and creative. We'll curate the most stylish feed for you!