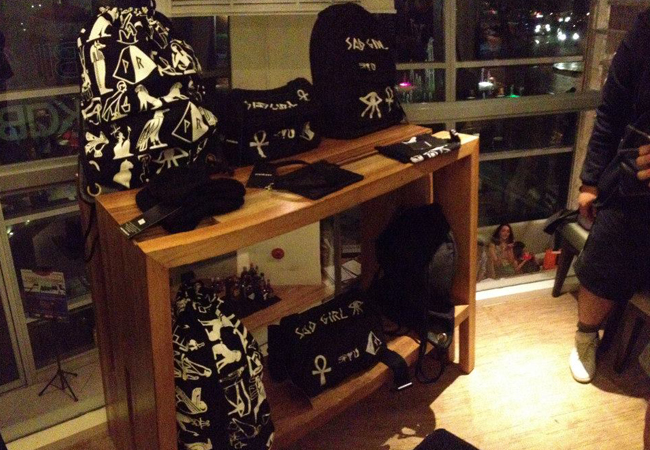 Pop-up stores are a trickling trend these days, and last April 20 we were given a dose of secret-shopping through Platform 360 Showcase. Held at the Museum (M) Cafe, Platform 360 Showcase selected a few start-up and premium local brands like Proudrace, OS Accessories, and LoudBasstard to showcase their goodies in all their indie glory.
LoudBasstard, the self-sustainable wooden speaker brand (which no one could call anything less but awesome), sold limited edition iPhone cases made with the same bamboo material just for the event. (No details yet on whether they'd sell these phone cases online so whoever grabbed one that night, lucky you, should treat them like collector's items.)
Local DJs Euric, Nix Damn P, Wreck-One, and Deuce Manila provided the perfect background beats to street crews that showed up to do some freestyle, while a few grafitti artists took to their spray paint cans for some live art. Platform 360 Showcase felt more like going to your ultra-stylish friend's garage sale that had music to groove to, food to munch on, and items you've been lusting over except were never given the chance to buy.
ADVERTISEMENT - CONTINUE READING BELOW
Click on the gallery for more photos.