AFAM
noun
An abbreviation for A Foreigner Assigned in Manila (applicable to expats currently in our neck of the woods for work) or A Foreigner Around Manila (applicable to tourists exploring this beautiful disaster we call home). In this case, he could be your boyfriend, your almost-boyfriend, or just your main hang for as long as he's here. (Let's hope your affair lasts longer than the validity of his visa.) Whatever your status, milk your time together by taking him to these spots. From a literary café made famous by the movie English Only, Please to a romantic rooftop bar with a stunning view of the city, he'll thank his lucky stars he has a legit Manila Girl showing him around.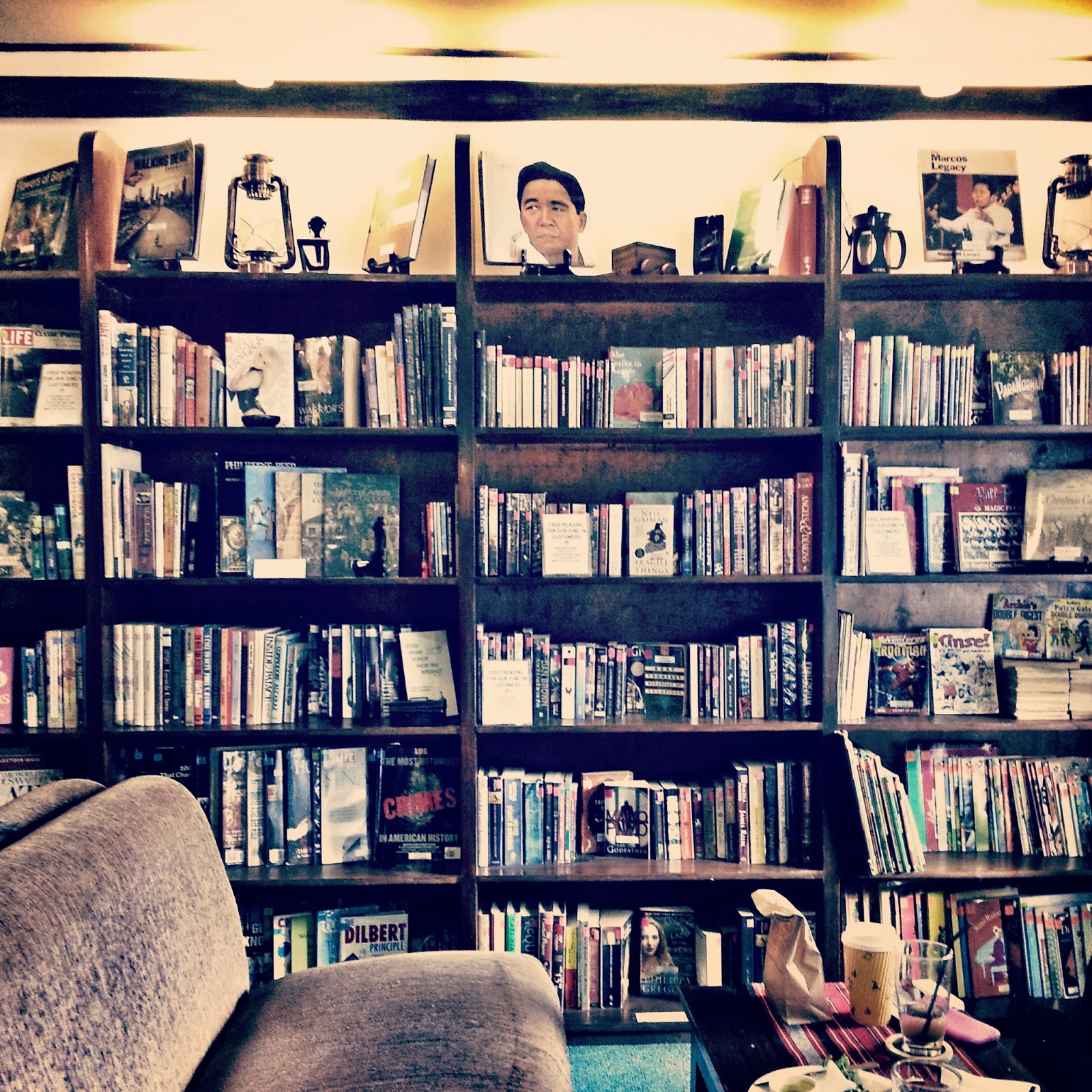 ADVERTISEMENT - CONTINUE READING BELOW
CONTINUE READING BELOW
Recommended Videos
(Photo via kateabuzo.blogspot.com)
Cool Beans Café
Every Pinay dating a foreigner should watch English Only, Please, the sleeper hit of the 2014 Metro Manila Film Festival. The story revolves around a Filipina tutor named Tere who accepts a profitable raket from a Fil-Am client named Julian. The Job Order: to create a flawless Tagalog translation of a hate speech Julian wrote for his ex. In keeping with rom-com tradition, you already know how it all goes down.
Some of the funniest scenes in the movie were actually shot at this cozy library café. You can pull a Tere and order the pampa-lamig-ng-ulo Iced Tea, while your AFAM can try their specialty Philippine coffees. Spend hours reading side by side or talk, talk, talk until you're both satisfied. The best thing about this place, aside from the brews and extensive library, is its pro-conversation stance: Absolutely no WiFi, baby.
ADVERTISEMENT - CONTINUE READING BELOW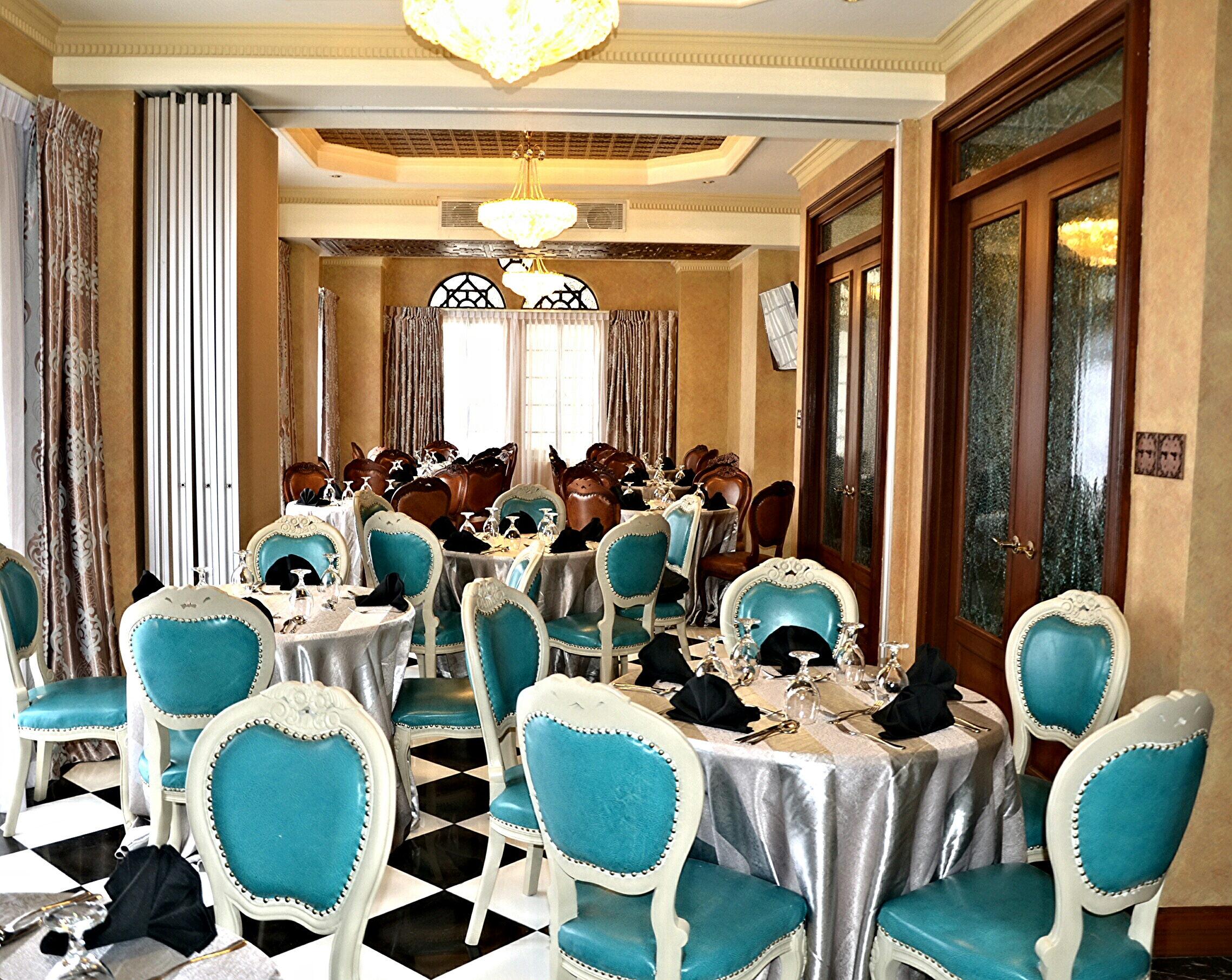 Café Yano, Luneta Hotel
On your next lunch date, ditch your usual spots in favor of Café Yano, the historic Luneta Hotel's in-house restaurant. (U.S. President Dwight Eisenhower stayed at the hotel in 1930.) The lunch buffet is planned and prepared by chef Noli Kingking, a veteran who once whipped up meals for Kuwait's Royal Family. The menu changes daily, but your AFAM must try the chef's Filipino-Spanish specialties: morcon, kare-kare, and paella valenciana. And if you think dining here requires big bucks, you're wrong. Here, good food and Old-World ambiance will only set you back P550 per person—beat that. P.S. The lobby is every Instagram addict's kryptonite.
ADVERTISEMENT - CONTINUE READING BELOW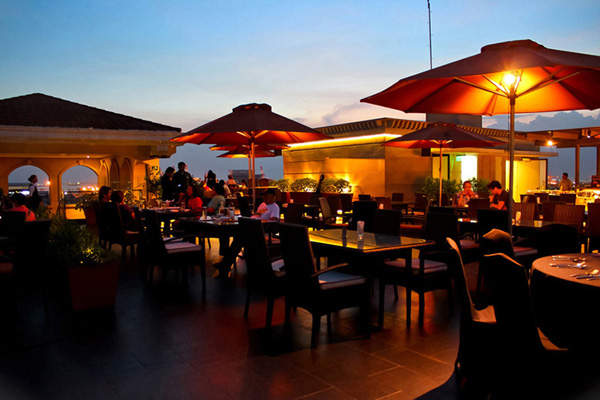 (Photo via Manilarules.com)
Sky Deck View Bar, The Bayleaf Hotel
He has seen Manila's gritty streets under the harsh sunlight, but he hasn't seen how beautiful it can be at night. Solution: Take him to this al fresco rooftop bar for libations and a 360 degree view of the city. If you end up too drunk (in love) to drive home, you can always just book a room at this charming boutique hotel. Cheers.
ADVERTISEMENT - CONTINUE READING BELOW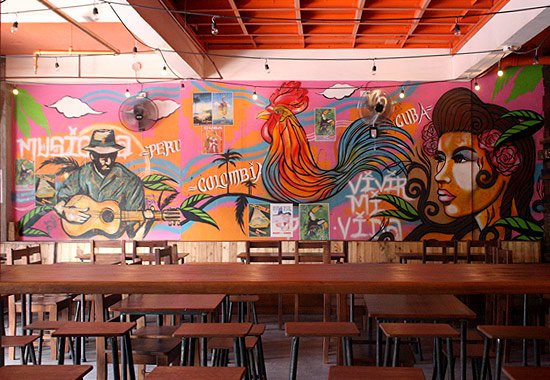 (Photo via Spot.ph)
Williamsburgos
Felipe St., Poblacion, Makati
There is an unassuming district in Makati affectionately called Williamsburgos because, well, it's very Brooklyn. In this area behind Rockwell you'll find taco place El Chupacabra, ihaw ihaw place Tambai Yakitori Snackhouse, tequila bar Atoda Madre and Latin chicken place Señor Pollo. Your AFAM will love the street party vibe. Remember to wear flats.
ADVERTISEMENT - CONTINUE READING BELOW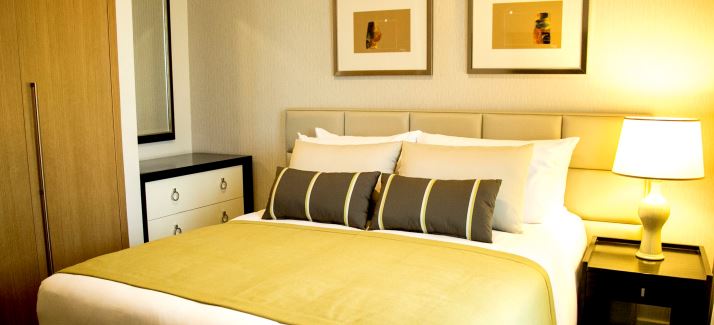 Aruga Hotel by Rockwell
You can count on Style Bible to make your grownup sleepover with your AFAM cla$$y. A night spent at this serviced residence/hotel = luxe QT. Your P5,500 (the published rate for a studio deluxe room as of press time) already covers breakfast sets from either Hatch 22 or Rocky's Café, and lets you access to the pool and gym. Look at you being MNL's best-est ambassador.
ADVERTISEMENT - CONTINUE READING BELOW