We've all been there: dressing up and not being satisfied with what you see in the mirror. You can put so much effort into styling yourself, and yet, you'd still end up feeling a bit on the fence when you see how an outfit looks on you. Whether it'd be because of what you think other people will say, or how you personally view your own body image, a lot of factors can hinder us from feeling and looking our best.
Beauty queens like Pia Wurtzbach, Carla Lizardo, and Bianca Guidotti know this feeling well. As individuals whose careers subject them to scathing eyes on the daily, they're no strangers to feeling doubtful about anything they put on. Though, their advice (for themselves and to anyone who needs it) is simple: Just go for it, queen.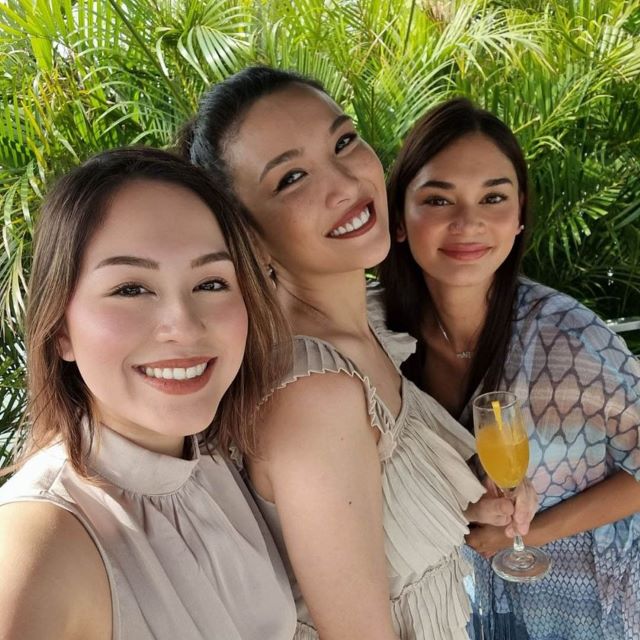 ADVERTISEMENT - CONTINUE READING BELOW
"Kailangan kasi you learn how to love yourself first," Pia tells Preview in a press conference. The Miss Universe titleholder firmly believes that getting comfortable with any outfit first entails getting comfortable with every facet of oneself, "strengths, weaknesses, flaws, [and] imperfections" included.
After fully accepting the body you're graced with, Pia believes that everything will follow suit. "You wouldn't have to worry about putting that crop top on, you wouldn't have to worry about wearing those boots if you wanted to. Bakit, porket ba [nasa] Pilipinas, 'di pwede mag-boots?" the beauty queen-actress quips. Carla echoes this sentiment, sharing that, "Natamaan ako dun sa boots cause nung college ako, I was always in combat boots. I didn't care, I wanted to wear my boots!"