Fresh from her Paris World Fashion Week and L.A. Fashion Week shows, designer Pia Gladys Perey touches back on home base with a special sneak peek of her latest collections. Having already showcased her Spring/Summer 2015 line in Paris and L.A., she treats her fellow Filipinos to a special surprise: a preview of her new trans-seasonal line for 2015.
ADVERTISEMENT - CONTINUE READING BELOW
The woman of the hour wearing her own creation.
So I understand these are two separate collections that you showed.
Yes. Paris and LA have seen the Spring/Summer 2015 collection but I still wanted to show it here because I'm very patriarchal. Also, the second one is the trans-seasonal collection, which was inspired by my recent trip to Paris and it's something that I'm showing for the first time.
The trans-seasonal is the latter one.
Yes, the inspiration is to be your own kind of beautiful. It's a celebration of femininity in your own way.
So, how long did it take you to come up with the two different collections? It must've been so quick because Fashion Week just passed.
It's easy for me to design if I'm inspired. I always have to go to the beach or go out of town to get an inspiration and see things in a different perspective. So the first collection, it took me two days to design but making the clothes is another story. The trans-seasonal collection took me surprisingly just five hours.
ADVERTISEMENT - CONTINUE READING BELOW
That was fast!
Yeah. Some people work well under pressure. I said, "My God, I need to show something else to the Filipinos."
What can you say about the different cities where you've shown? How does the market react to your collections?
Well, what's good is that people, though different as they are culturally, all boils down to one core. There's some sort of beauty or simplicity that brings them together. I always tell myself, no matter what kind of woman you are, there will be a dress—a PGP dress for you. So far, we've received good feedback.
So, out of all the cities that you've showed, which one is your favorite?
The hardest of course, Paris.
What were the challenges that you had to overcome with showing there?
Well, I had a skeleton team because I only came with my brand manager. Also, there's a language barrier. Representing the Philippines is something I took very seriously and that put on so much pressure.
ADVERTISEMENT - CONTINUE READING BELOW
So, what's next for you? What are you planning next year?
Next year, I'm hoping for more international Fashion Weeks. This year's highlight is finally being able to sell here in the Philippines but I'm definitely eyeing a big fashion show for next year.
New York, maybe?
Perhaps so!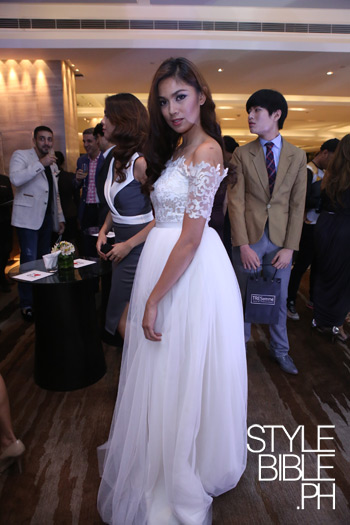 ADVERTISEMENT - CONTINUE READING BELOW
Ariella Arida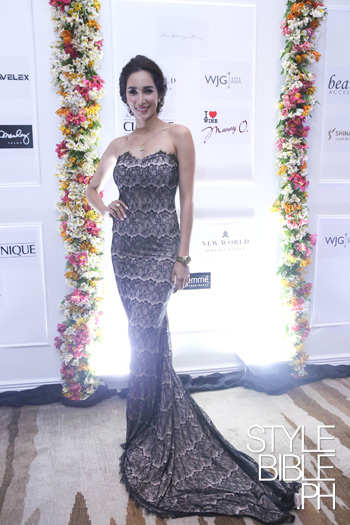 Bea Rose Santiago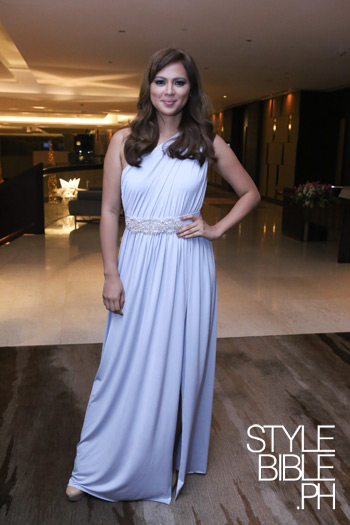 ADVERTISEMENT - CONTINUE READING BELOW
Precious Lara Quigaman
Hannah Sison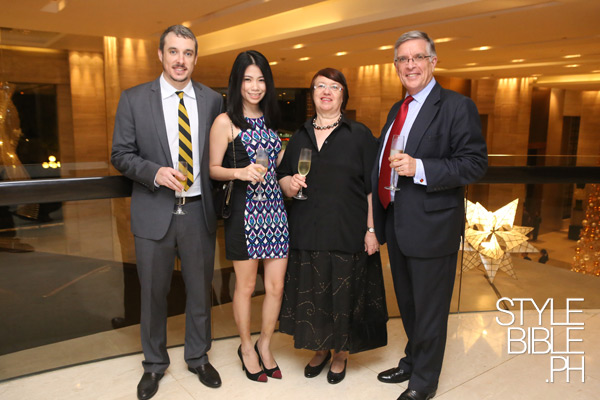 ADVERTISEMENT - CONTINUE READING BELOW
Paul Tweddell, Yvonne Wong, Chris Tweddell, and Australian Ambassador Bill Tweddell

Head on over to the gallery to see the full collection.
Photos by Deneb Villanueva