Best known for his fabulous couture creations, Michael Cinco once again made fashion fairy tales come true with his 20th anniversary collection entitled "The Impalpable Dream of Russia." Presenting femininity in lush classic '40s Hollywood glam, the 33-piece collection featured delicate and intricate details with a strategic blend of Arab heritage and Russian culture.
Fresh and utterly elegant, each piece demonstrated his mastery and love for beadwork, with strategically-placed Swarovski crystals and painstakingly hand-stitched pearls and sequins patterned on laser-cut lace and tulle.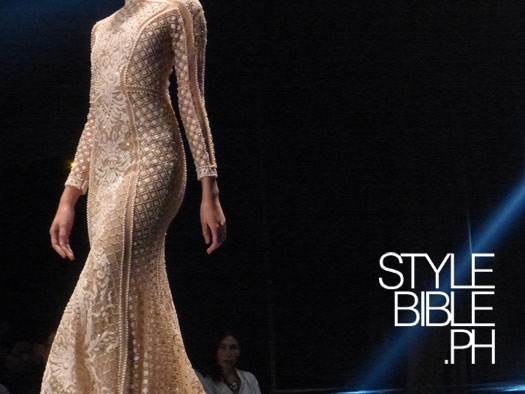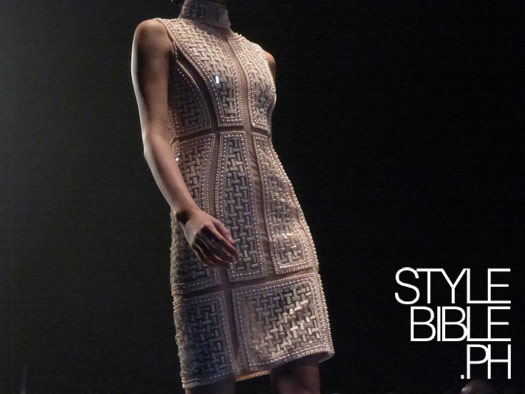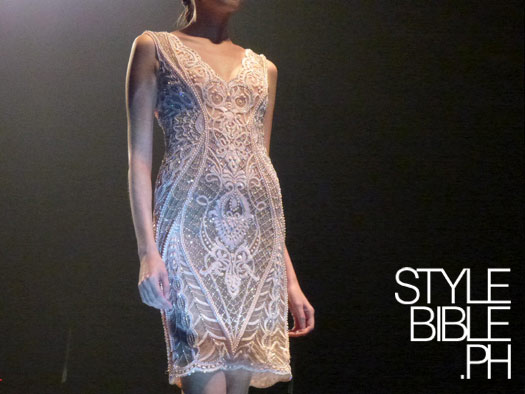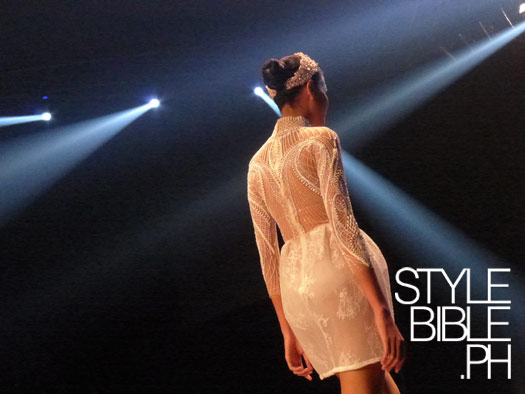 NO HOLDING BACK. For Michael, minimal detailing is never an option.
From nude to blush, magical darkness ensued as heavily embellished black frocks dominated the runway, paying tribute to Christian Dior's hourglass silhouette.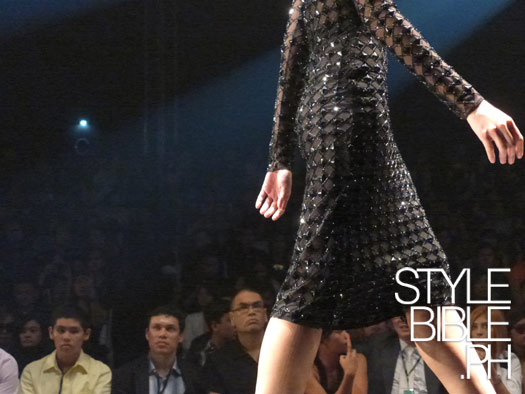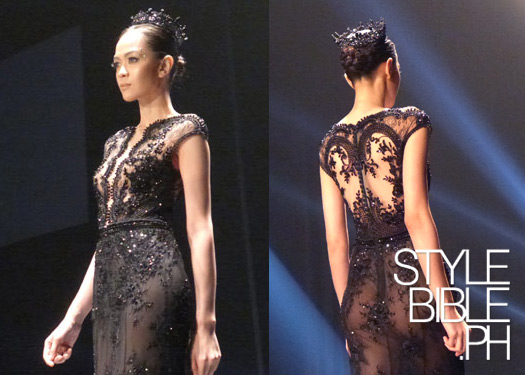 SHARPLY REFINED. Every angle, every inch showcased his unbridled creativity.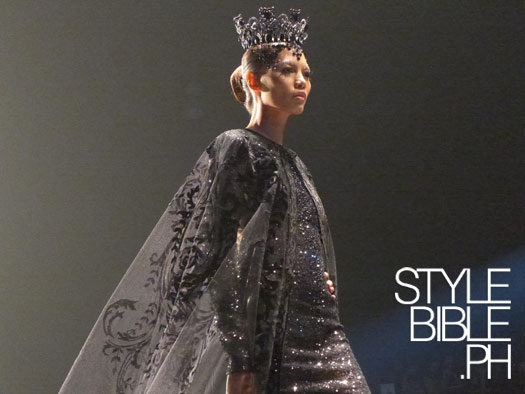 FIT FOR A QUEEN. The collection made ample use of tiaras and headpieces to symbolize power and opulence.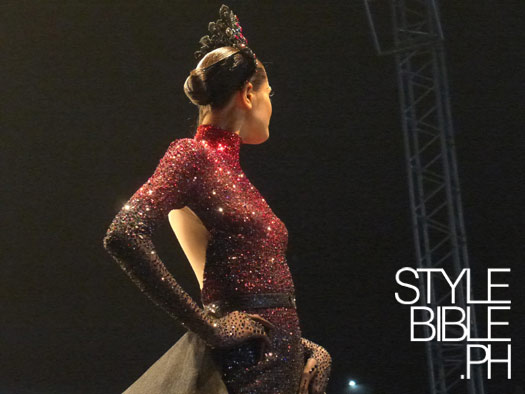 HIGH VISIBILITY. This fully-embellished piece makes all those hours of handiwork worth it.
For his grand finale, Michael presented two breathtaking bridal gowns featuring voluminous impalpable tulle embellished with floral organza carefully dusted with delicate stones.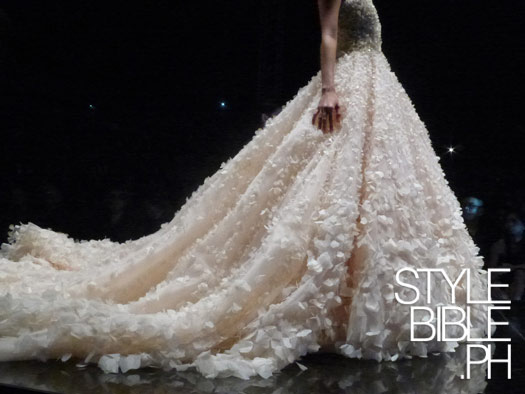 SWAN PRINCESS. Sweet wedding dreams are made of this.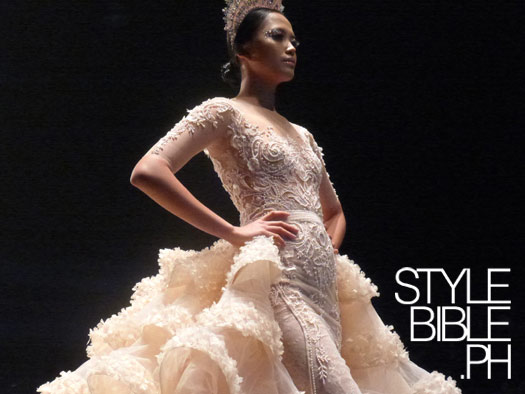 BELLE OF THE BALL. Supermodel Chat Almarvez gracefully wore Michael's pièce de resistance.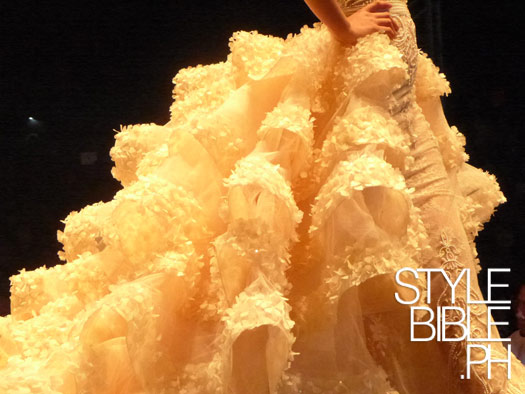 RUFFLED DREAMS. We can't get enough of layer upon layer of fluffy tulle!
To view the entire collection, click on Michael Cinco Holiday 2013.